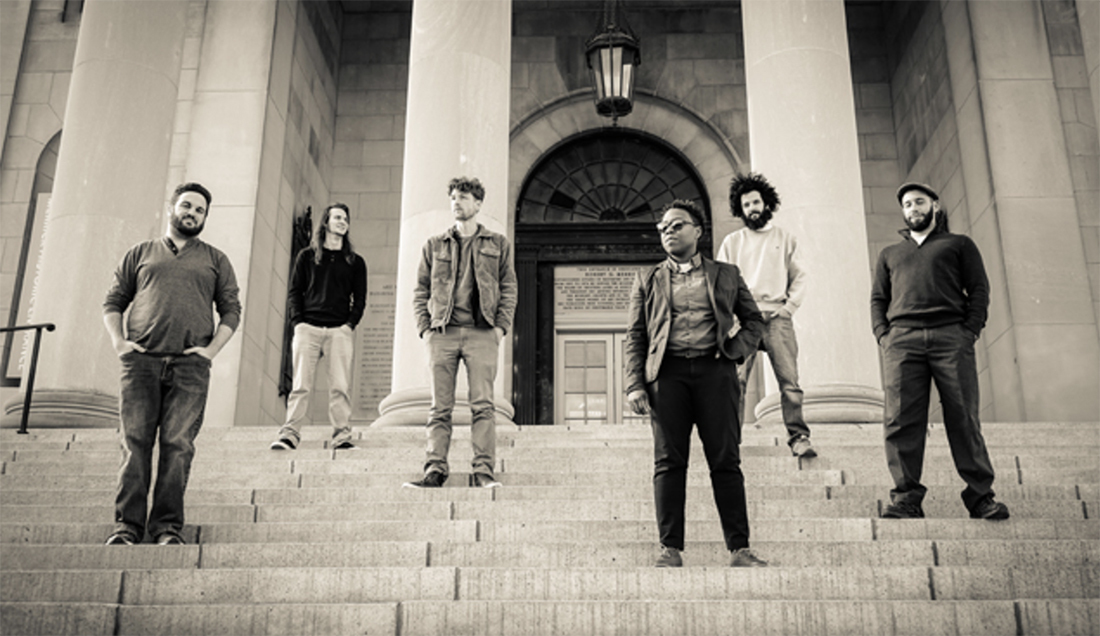 Creative Alliance
Baltimore's music scene has had a number of peaks—the bluegrass days of the 1950s, the hard (and hair) rock era of the 1980s, the Bmore Club nights of the 1990s, and Wham City in the early aughts—but we have to say: The city couldn't sound better than it does right now. In fact, we're having trouble keeping up.
For that, and thanks to always inspiring music chats with local audio authority Sam Sessa of WTMD, we've decided to start a big Baltimore playlist—The Big Baltimore Playlist—as a showcase and celebration of Baltimore's growing brood of talent. Check back each month for our top five songs of the moment, and follow our Spotify playlist as we continue to build a soundtrack for our city. 
---
"Chariot" by Beach House
This single, previously unreleased and now on the local duo's upcoming B-Sides and Rarities, is a hazy slow jam that twinkles like summer stars. Lead singer Victoria Legrand's luxurious vocals drift in and out like a cotton-candy-colored fog, and Alex Scally's smooth, saturated guitar chords twang with our heartstrings. After more than 10 years, Beach House's music is as gorgeous as ever.
"Soul Searching" by J Pope and the HearNow
Get lost in the funky rhythm of this title track off the brand-new debut by alt-soul sextet J Pope and the HearNow. It's an addictive, slow-burning beat that lingers with smoky swirls of sax, plugging runs of bass, and the honey-coated, sophisticated rhymes of frontwoman J Pope—and leaves you wanting more.
"Good Thing" by Michael Nau
This velvety, vintage-tinged tune is built for warm weather. Cumberland native Michael Nau's vocals swim softly along with his sunny-day melody, riddled with gentle jangling rhythms and an important message: forget the bad stuff, focus on the song title.
"Kronos" by Natural Velvet
There are lots of rabblerousing rock songs on the new record, Mirror To Make You, by post-punk quartet Natural Velvet, but we love the anthemic chorus of this ninth track. "I make the rules for tonight…" warbles frontwoman Corynne Ostermann, before she crescendoes into a high and brilliant, "I am, I choose, I chose!" Lady power at its most badass.
"No King" by Outcalls
Combining lush chamber vocals with a robust layering of electronic and acoustic sound, opera singers Melissa Wimbish and Britt Olsen-Ecker create their own brand of baroque indie-pop. Their whimsical pipes wind around an energetic beat that pulses in your ears long after its gone. It has us excited for what's to come.
*Not available on Spotify yet. We'll add it when it comes online.