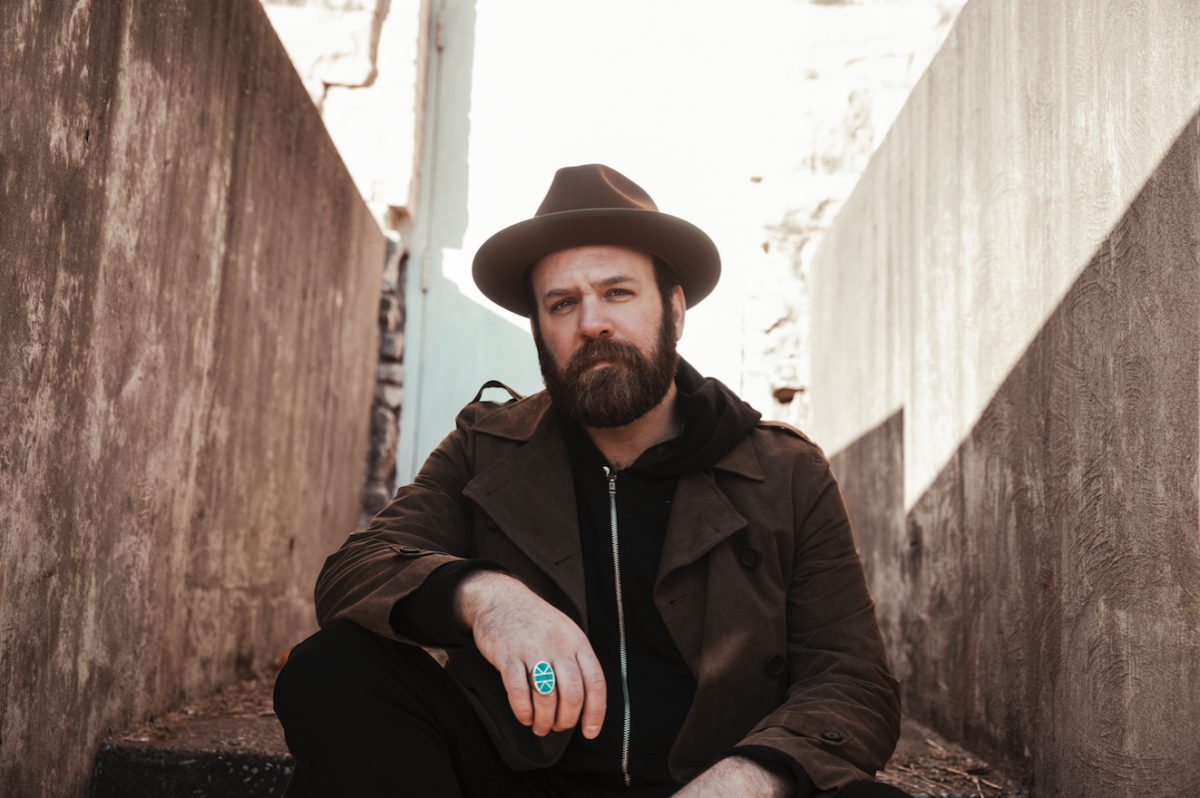 Alysse Gafkjen
In the latest iteration of The Big Baltimore Playlist, we found five local songs, ranging from roots-fueled funk and electronic instrumentals to country western ballads, for you to listen to right now. Check back each month for new top songs of the moment, and follow our Spotify playlist as we continue to build a soundtrack for our city.
---
"Painted Roads" by Cris Jacobs
The King of Baltimore rock-and-roll is back and he's bringing the funk. Where 2016's Dust To Gold was full of Southern trimmings—roadhouse blues, twangy ballads, thunderous stomps—this new tune off of Jacobs' upcoming Color Where You Are is a downright groove, fueled by a flurry of piano, undulating bass, and spunky drums, speaking to the strange chase of stardom, and finding success on your own terms, wherever you are. The soulful sound is tried-and-true Jacobs to the core, but it's also fresh territory for the veteran musician. It adds an instant pep to your step, and leaves you hungry, in these heavy times, for the lightness that the rest of the record could bring.
"Dis Ting" by Funsho
By now, there's a good chance that you've seen or heard of Funsho. Be it on your television set—where the Nigeria-born, Maryland-raised musician first garnered national attention last year on NBC's The Voice—or around the Baltimore region, where he's been performing seemingly nonstop ever since. As the second single of his upcoming NUMB3RZ EP, this track is an early song of summer, featuring a swaggering Afrobeat melody, Funsho's silky smooth vocals, and guest flows by fellow DMV artist King Kanja. Combining pop, soul, hip-hop, and R&B, he creates instant feel-good vibes. See for yourself when he performs before Harbor East's FashionEASTa fashion show in late April.
"Ecola" by The Honey Dewdrops
The first day of spring is officially upon us and few songs feel more fitting than those off of the new album, Anyone Can See, by local folk duo The Honey Dewdrops. This light-as-air instrumental features hearty acoustic strings and a lilting melody. But don't let its simplicity fool you; it's a deeply intimate tune propelled forward by the authentic chemistry of bandmates Laura Wortman and Kagey Parrish. With each plink of banjo and strum of guitar, it builds and beams outward, rising like the sun at dawn.
"Requiem for Yaya" by Infinity Knives
It's hard to pick a favorite track off the new full-length debut from DIY artist and Station North stalwart Infinity Knives. On In the Mouth of Sadness (Ugly Nigga from Heaven), each experimental number is a short snippet into another world—one you'll want to explore for hours, be it a twinkling cosmos, a chaotic underworld, or a glitchy technicolor other dimension. Wavering between minimalistic melodies and complex compositions, this collection is a masterful collage of sound, some six years in the making, featuring special guests such as local rappers DYYO, Josh Stokes, and Giddeon Gallows. We found this heart-tugging fourth track especially transformative.
"Long Gone" by Jesse Hanlon
Out of obscurity, we stumbled upon this new two-song EP from Towson High grad, fledgling musician, and apparent old soul Jesse Hanlon. He makes the sort of hypnotic outlaw country music that's making a comeback on the national stage, thanks in part to other young backwoods musicians like Tyler Childers and Colter Wall. If these two debut tracks are any indication, Hanlon should keep it up; they're tall tales of hard luck and heart break—the sort of jangly, guitar-busting blues of a dusty spaghetti western (or the Coen Brothers' The Ballad of Buster Scruggs)—and they're persuasive. This title track, featuring a hint of psychedelic and surf inspiration, sounds as if it was written from another lifetime.