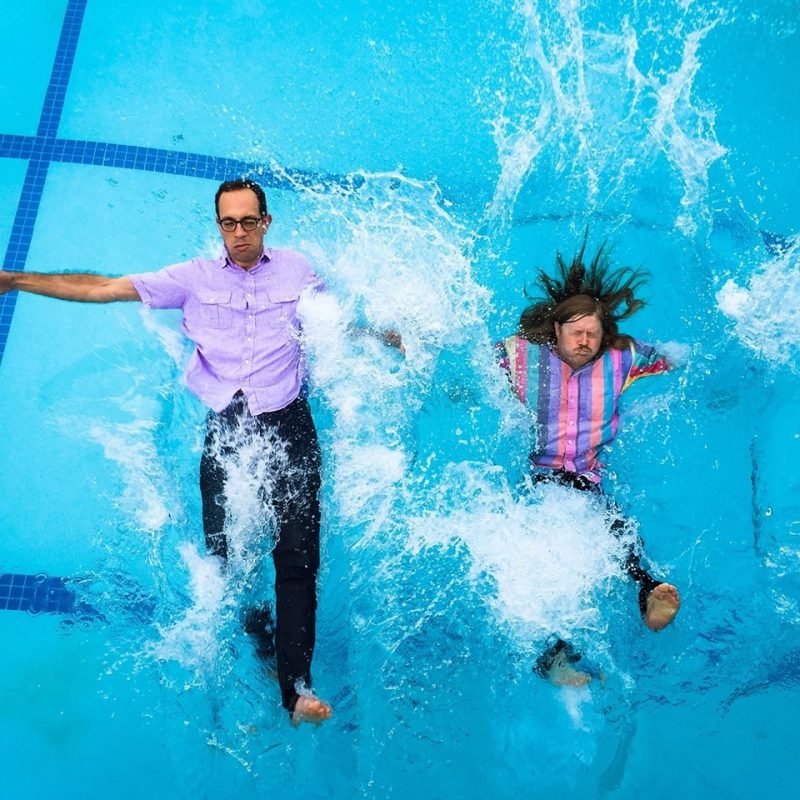 In this sixth iteration of The Big Baltimore Playlist, we found five local songs we can't get enough of, ranging from fast-rising hip-hop to rambunctious punk to dreamy indie instrumentals. Check back each month for new top songs of the moment, and follow our Spotify playlist as we continue to build a soundtrack for our city. 
---
"Everyone in the World" by Amazing Bill
As lead guitar player for local soul sensation Bosley, Will Lederer has learned a thing or two about pop music. On this debut solo record, his vintage-tinged pop tunes, like "Pets" and "ETC," are certainly noteworthy, riddled with energy and brass. But we fell in love with his indie digressions. Drawing on the likes of darlings LCD Soundsystem and Tame Impala, this subtle second track blossoms into a beautiful electronic ballad, filling your ears with aching vocals, glissando keys, and a thunderous boom-clap beat. A clever lyricist, Lederer imagines a make-believe world of boyhood—or better yet, bad boyhood—filled with The Graduate flirtations, teenage infidelities, and infinite popularity. As the melody crescendos into an anthemic chorus, though, you realize he's probably better off. Amazing Bill is actually one of the good guys. And his music happens to be great.
"Stupid" by Colada
Most of us can relate to the subject of this first single from singer-songwriter Colada. With the trappings of a '90s R&B classic, this smooth number addresses that feeling of losing control, getting lost in your own head, giving into the temptation for someone new. Her honey-coated vocals capture those silly, head-over-heels attractions as they lilt about a lush, pop melody, produced by Bmore Club veteran DJ Mighty Mark and featuring guest vocals by beat queen TT The Artist. In the stoop-studded music video, the always-fashionable Al Rogers Jr. also stars as Colada's love interest (and in our December issue's music reviews, now on stands). Be sure to check out her debut album, Colada's Way, out this Friday. 
"Downtown" by F City
We love the powder keg that is F City. This super-group trio, made up of singer Lala Anderson, drummer Landis Expandis, and bassist Paul Joyce, has just released a rambunctious double album, with one side dedicated to rabblerousing Southern Gothic punk and the other a soulful medley of funkadelic hip-hop. Both pay homage to sounds that came before, and they come through your ears like a rock-and-roll thunderstorm. We love this breakneck rhythm from the A side, sizzling with scuzzy fuzz guitar, swirling with trills of old-school organ, and electrifying by lightning-speed ratatat drums. The tight, rollicking rhythms and playful, call-and-response vocals put the band's chemistry on full display. Expect to leave one of their live shows radiating with energy.  
"Fast Life" by Lor Choc
It's safe to say that Lor Choc is one of Baltimore's most promising young rap stars. The 19-year-old artist has already received local acclaim from the likes of The Sun and Baltimore Beat for her sharp rhymes and dexterous delivery, as well as national attention from trendsetting music publications Fader and Noisey via Vice. In this come-up track, the West Baltimore native celebrates the hustling pursuit of money and ultimately dreams (NSFW lyrics included). It touches on her own life, once living fast but now taking "a break because I'm focused on my development," as the Baltimore City Community College student alludes to her current studies in computer engineering. With her singular voice and this sort of catchy, sparkling beat, inspired in part by pop-leaning inspirations like Lauryn Hill and India.Arie, the young rapper's career won't be slowing down anytime soon. 
"Trillium" by Peals
We've once again found ourselves lost in the 2016 release of Honey by Baltimore instrumental duo Peals. We said it before and we'll say it again—this mesmerizing album was made for dreamers, and few songs more so than the lovely "Trillium." William Cashion and Bruce Willen's bright melody was just brought back into our consciousness with the release of a new music video that's equally spellbinding and surreal. Propelled by steady taps, twinkling bells, a heartbreaking twang, and swell of bass, this blooming feat incites the imagination. The video itself transports you into the whimsical mind of musically inspired fifth graders. Watch their fantasies played out in real life, and then come up with your own.