The List: September 2018
The hottest happenings around town this month.
Baltimore Seafood Festival
Sept. 15. The Canton Waterfront Park, 3001 Boston Street. Wed-Sun Noon-7 p.m. Free-$105. We take seafood pretty seriously in the Land of Pleasant Living, and this end-of-summer celebration is a chance for locals and visitors alike to feast on some of the best blue crabs, crab soup, crab cakes, and, of course, oysters that Maryland has to offer. At this fifth annual festival at Canton Waterfront Park, sip on refreshing cocktails, listen to live music, and honor the bounties of the bay from noon until sundown.
---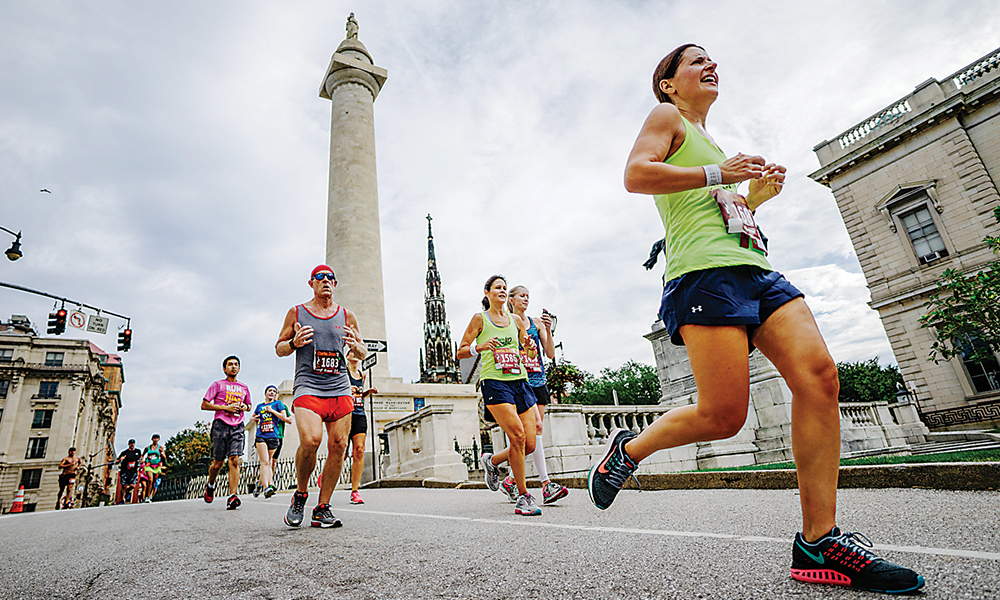 Charles Street 12
Sept. 1. The Shops at Kenilworth, Towson. 7:30 a.m. $80-90. The idea of running 12 miles in Baltimore's late-summer heat is nothing short of intimidating, but this annual trek from Towson to Locust Point features city views (and hopefully a harbor breeze) worth running for. Lace up your sneakers and join thousands to jog down Charles Street from the Shops at Kenilworth, to the Inner Harbor, and around to Under Armour's waterfront headquarters. After crossing the finish line, stick around for post-race festivities, including free beer, snacks, and live music.
---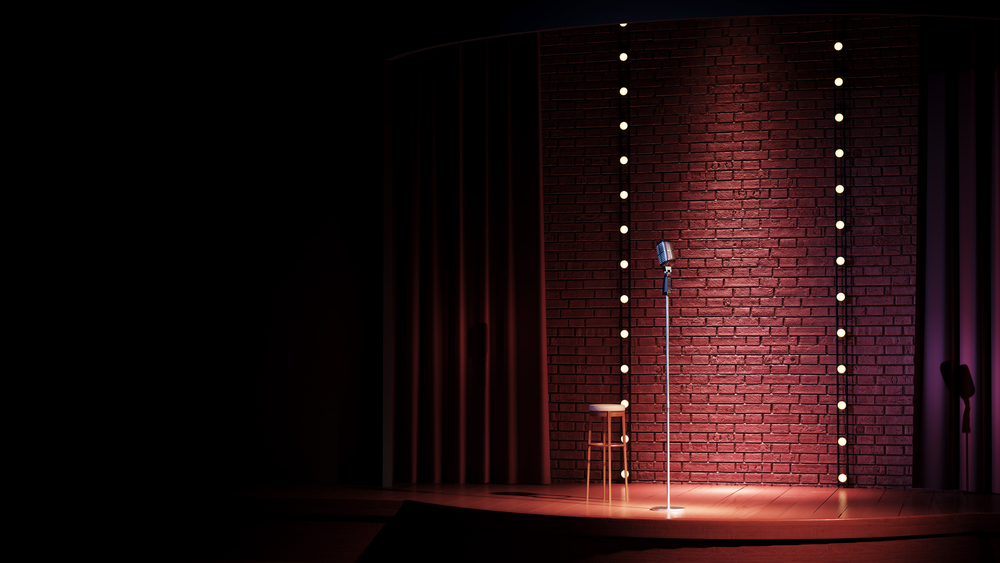 Baltimore Comedy Festival
Sept. 1-3. Multiple Locations. 7 p.m.-11 p.m. Free-$10. For the second year, this comedy extravaganza will bring free standup performances, panel discussions, and podcast recordings to more than 20 venues across the Baltimore region. With an opening ceremony at Station North's Motor House, the festival will be filled with side-splitting showcases by more than 100 comedians, including many from Charm City's own flourishing comedy scene.
---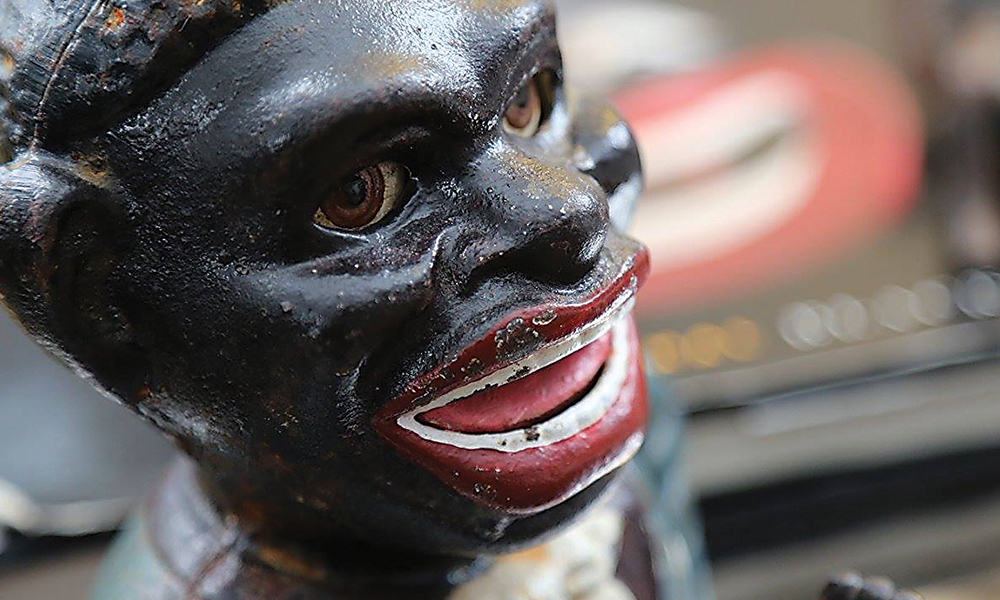 Hateful Things
Sept. 1-Oct. 14. Reginald F. Lewis Museum, 830 E. Pratt St. Wed-Sun 10 a.m.-5 p.m. Free-$8. In this highly anticipated special exhibition at the Reginald F. Lewis Museum, controversial memorabilia such as banks, posters, and tobacco tins featuring racist caricatures will be displayed as examples of the country's segregated past. View materials from the late-19th century to the present that represent the lasting effects of the Jim Crow era, and, on September 22, participate in a discussion hosted by the Johns Hopkins University Center for Africana Studies about the history of objects used to negatively stereotype African Americans.
---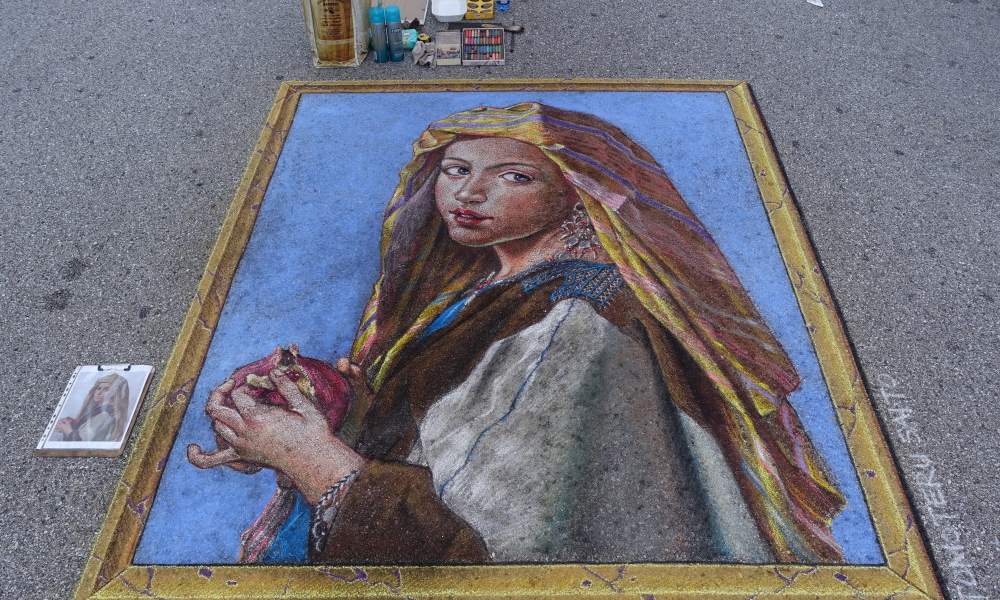 Little Italy Madonnari Arts Festival
Sept. 7-10. Multiple Locations. Free. During one of Little Italy's fan-favorite traditions, master street-painting artists from around the world will color the city to reflect this year's festival theme: respect. Watch as street artists fill the neighborhood's historic sidewalks with chalk masterpieces and create a colorful homage to Baltimore's cultural diversity.
---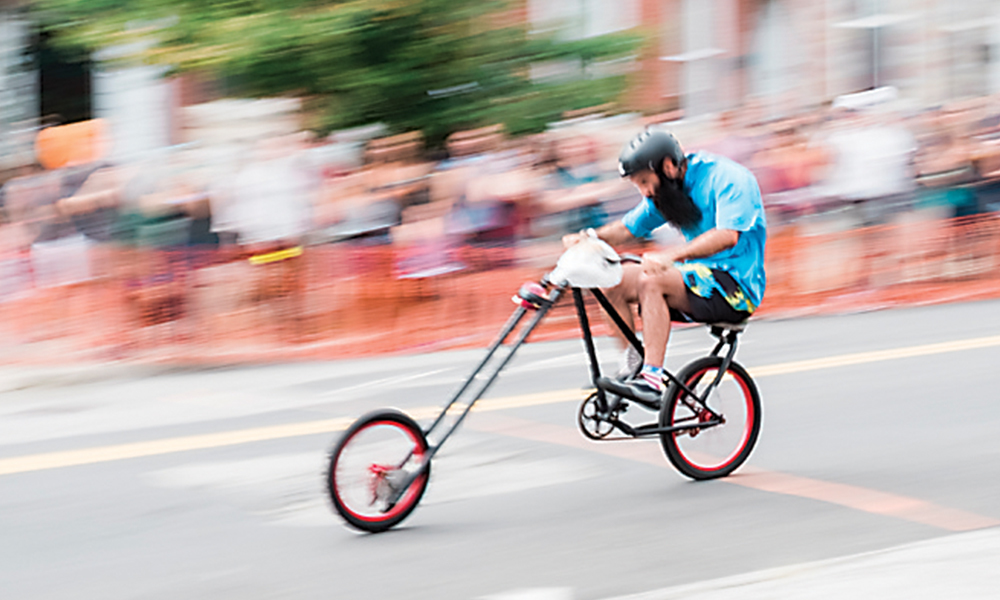 Hampdenfest
Sept. 8. W 36th St. 11 a.m.-7 p.m. Free. For one day only, Hampden's can't-miss block party returns with its annual celebration of one of the city's most quintessential Bawlmer neighborhoods. Indulge in local food and drink, browse regional arts and crafts vendors, cheer on contestants in the Dangerously Delicious pie-eating contest, and rock out to three stages boasting hometown bands such as F City and Raindeer. Just be sure not to miss the iconic Toilet Races as porcelain flies down Chestnut Avenue.
---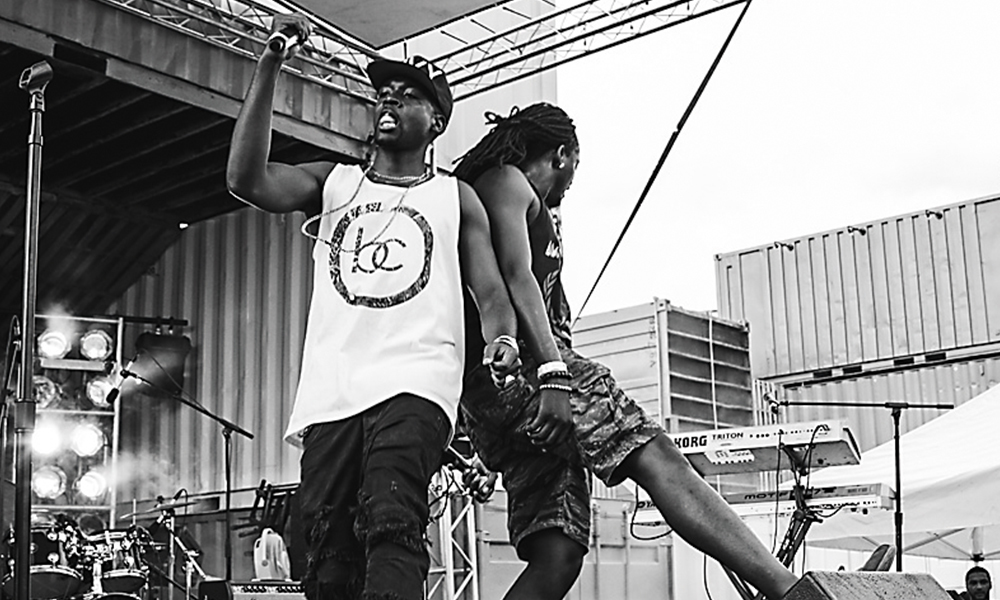 Trillectro Music Festival
Sept. 22. Merriweather Post Pavilion, 10475 Little Patuxent Parkway, Columbia. Noon. $79-199. Since its inaugural festival seven years ago in Washington, D.C., this hip-hop and electronic music festival has found a new home at the Merriweather Post Pavilion and grown into a can't-miss concert that draws big-name acts and thousands of fans to Columbia every fall. At the end of the month, hear a killer lineup of artists including R&B star SZA, rapper 2 Chainz, internationally renowned DJ Carnage, and even a set by local performers curated by Lawrence Burney of Baltimore arts publication True Laurels.
---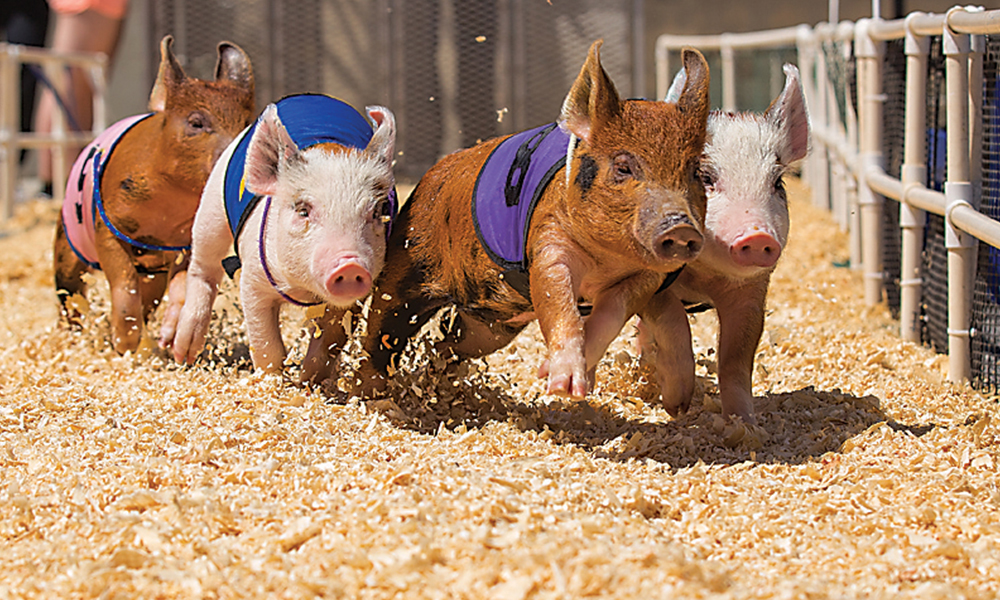 Pigtown Festival
Sept. 22. 700-900 blocks of Washington Boulevard. Noon-7:00 p.m. Free. One of Baltimore's most anticipated races of the year is finally here—no, not the Preakness Stakes—it's "Squeakness," aka Pigtown's annual contest that sends piglets running around a ring on Washington Boulevard. Aside from this crowd-favorite tradition, the Southwest Baltimore festival boasts plenty of family-friendly fun, including live music, local food trucks, and an arts and crafts zone.
---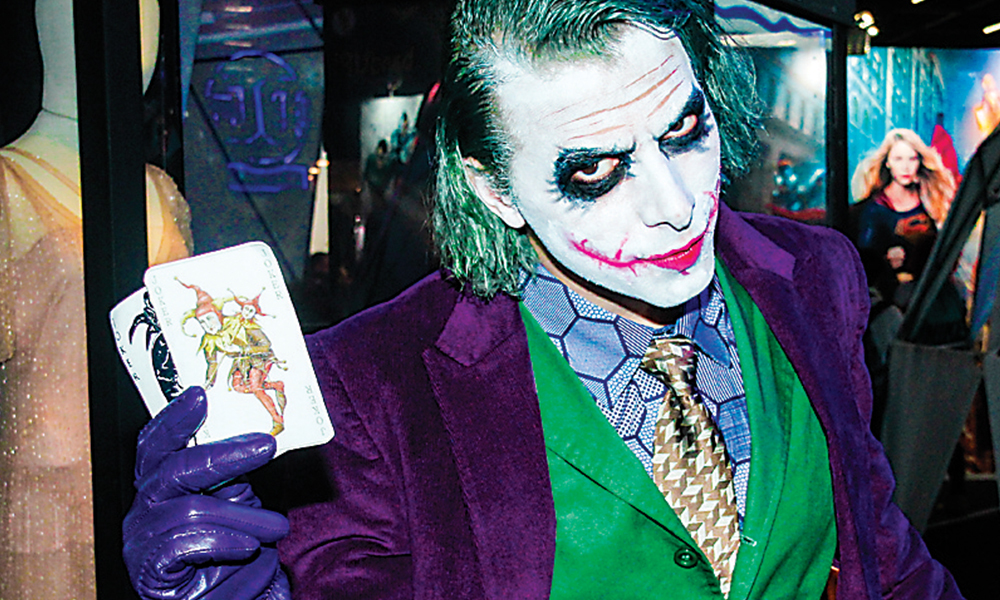 Baltimore Comic-Con
Sept. 28-30. The Baltimore Convention Center, 1 W Pratt St. Fri-Sun Noon-7:00 p.m. $25-500. For one weekend, the Baltimore Convention Center will transform into a comic book-lover's paradise, complete with a costume contest, tons of comic books to peruse or purchase, and the chance to rub elbows with fellow nerds and famous cartoonists alike. Come decked out as your favorite superhero or villain during this 19th annual festival and take advantage of art exhibits, panels, and autograph sessions. Stick around for the chance to meet Maryland-born graphic novelist Frank Miller, the creative force behind the late-era Batman comics, or actor Zachary Levi, the future Shazam and voice of Flynn Rider in Tangled.
---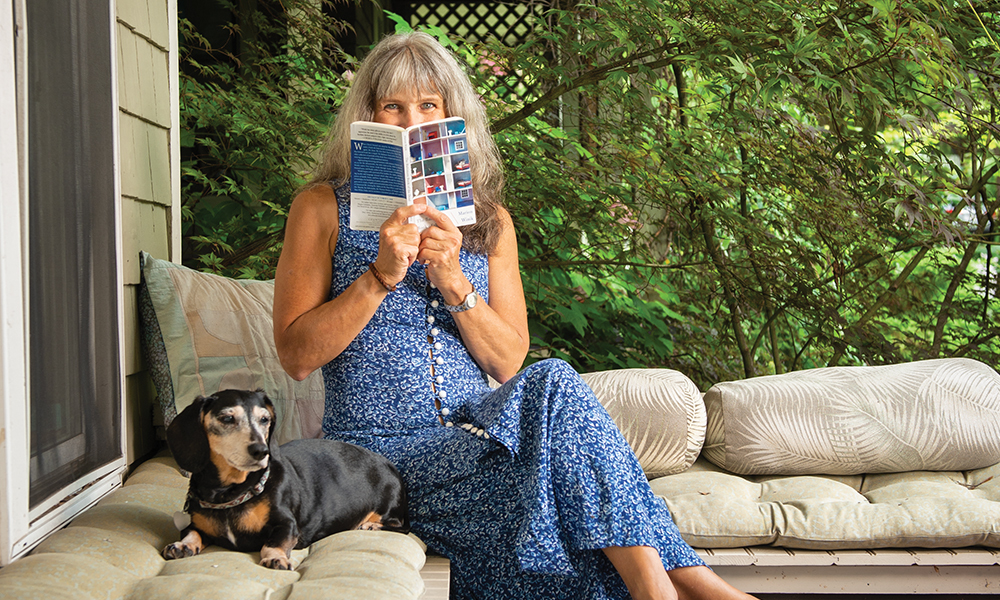 Baltimore Book Festival
Sept. 28-30. Baltimore Inner Harbor. Fri-Sun 11 a.m.-7 p.m. Free. Ten years after the release of her eighth book, The Glen Rock Book of the Dead, local author Marion Winik realized she had enough material to fill a sequel. (Since the first book's publication, her mother, the family goldfish, and one of her favorite musicians, Lou Reed, had died.) With the same candid and often humorous writing style she fine-tuned through her years as an All Things Considered commentator, Winik memorializes the departed in short essays that evoke a tender sense of connection in readers. During the Baltimore Book Festival on September 28-30, she will debut The Baltimore Book of the Dead with a reading at the Inner Harbor Stage on Friday ahead of the official release on October 9. "For me, it's important to find material that is challenging and scary to write about because that usually means that you're onto something interesting."