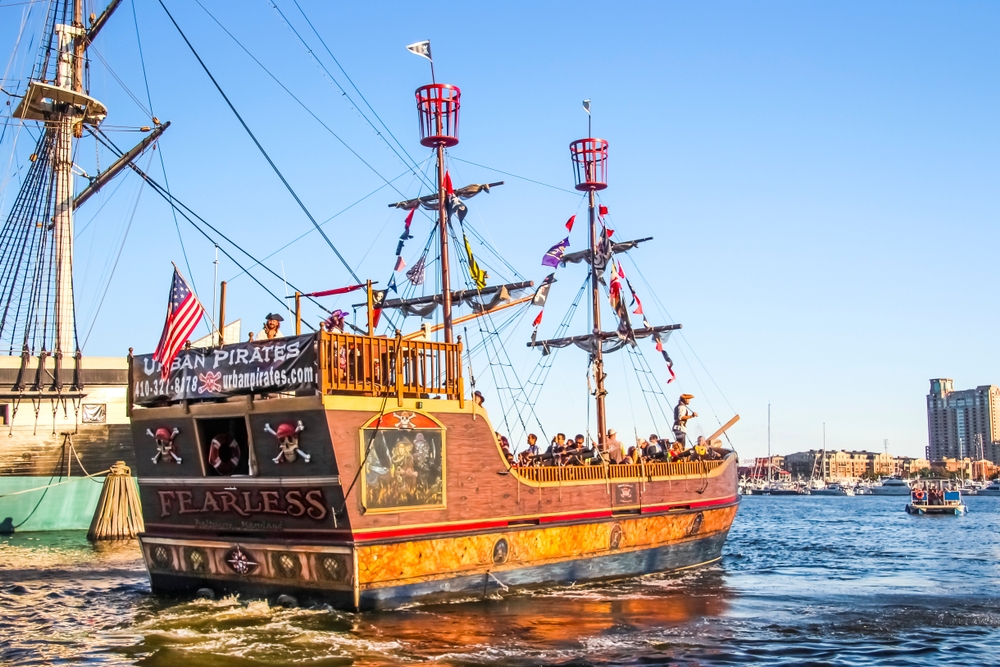 One chilly afternoon, some 51 years ago, The Beatles gathered for a wind-whipped final performance on the roof of the Apple Corps headquarters in London.
With just a handful in attendance, The Fab Four spaced out in the open air. It had all the makings of the perfect concert by the standards of today's new normal (minus the masks), plus an unmatched magic still etched in the minds of millions—including WTMD's Scott Mullins.
Early last month, while brainstorming ways to bring live music back to Baltimore safely amid the ongoing coronavirus pandemic, the Towson station's general manager and program director considered recreating the scene of the unannounced rooftop session.
"For years, I always thought that was a really cool idea," says Mullins, who later realized that, much like the iconic concert five decades ago, recreating it would have its hangups. How would the station manage to lug equipment onto a roof (and where would they secure one?) Would people be able to see the concert from the ground? Would it draw too large of a crowd?
That's when WTMD's Baltimore Music Coordinator Sam Sessa had the idea to put a concert on a boat.
"Baltimore is a harbor city with thousands of people living and working near the water," Sessa says. "So we thought we could visit a bunch of neighborhoods in one night and bring live music to so many people with way less effort than hauling all that gear up to someone's roof deck."
And if you're going to put a concert on a boat, why not make it a pirate ship?
This Saturday, WTMD is partnering with Urban Pirates and Stages Music Arts to bring the Pirate Radio Concert—a live, floating, musical performance—to the Baltimore Harbor. With New Orleans-fused funk favorites Rufus Roundtree and Da B'more Brass Factory aboard, Urban Pirates' flagship will set sail at 6 p.m. in Canton Waterfront Park, making 15-minute stops for performances in Fells Point, the Inner Harbor, Federal Hill Park, and Locust Point before returning to dock around 8 p.m.
Following in the footsteps of cities like Tampa, Florida—which has organized similar setups to answer the call of distanced concert-going—the floating performance will be what Mullins calls "the opposite of a typical music cruise" with both audience and band on board. Instead, listeners have the option of enjoying offshore in compliance with social distancing, or boarding their own vessel for what he hopes will be "a little bit of fun."
"I just think anything positive for Baltimore right now is what we need to do, and we're happy to be a little part of it," says Urban Pirates owner and CEO Cara Joyce. "I have a feeling we're going to have a trail of boats following us the entire time."
And who could blame them?
"I'm like what they would call the new Cab Calloway," says Rufus Roundtree, although fans have dubbed the infectious brass band frontman "Cap'n Crunch" for his signature Masonic Knights Templar hat—a nod to time spent performing with George Clinton and Parliament-Funkadelic.
"There's no music we can't tackle and give a good, cheerful festival-like vibe to," he says. And there's no party they can't tackle either. In 2015, Roundtree and his band rolled through the streets of Philadelphia in the back of a dump truck to perform at The Mummers Parade, making it a safe bet that a pirate ship performance will be a piece of cake.
Roundtree hopes listeners walk away from the concert feeling that they've regained some of the freedoms lost to restrictions during COVID-19, even if only for a moment.
"With all of that, you need something just to give you a glimpse of hope," he says, calling the opportunity to create joy for others through music "amazing." "Music does so much that, you know, it just has to happen. I have no problem being the one to bring it."