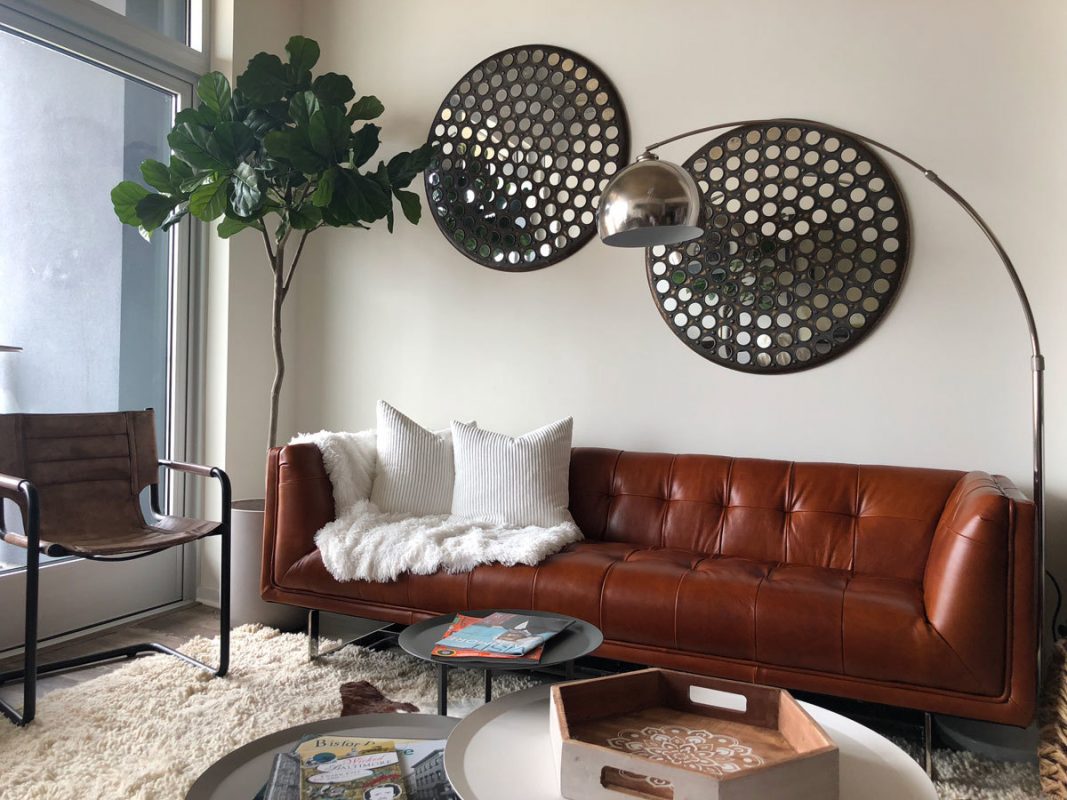 Michelle Harris
It's not a hotel, but also not quite an Airbnb. It's a combination of both and it's coming to 225 N. Calvert Street in the form of a pop-up concept. The Washington, D.C.-based company WhyHotel is using a unique business model to provide guests with a hotel experience inside an apartment atmosphere.
"Why would you stay at a hotel when you could have a place like home?" Jason Fudin, CEO and co-founder of WhyHotel said. "You get the space, comfort, and amenities of an Airbnb but you get the newness of the building. Most importantly, you get that level of service like a hotel, which is very different than the service level of an Airbnb."
The concept came to Fudin when working with Washington, D.C-based Vornado Realty on million-dollar projects and he realized that, across all markets, there was a very underutilized asset—new, empty apartment buildings. Following the success of the initial site launched in 2016 in D.C. that saw a 90 percent occupancy in just 60 days, he decided to spin out from Vornado and create WhyHotel.
While Monument Realty handles the leasing, WhyHotel will take about 160 units to help "de-risk" the initial growing pains of leasing a large luxury building. Fudin says that these buildings can take anywhere between 18-24 months to reach maximum occupancy and that's where his company steps in to help fill the gap.
"Our goal is to obviously produce interim income for the building, which benefits the owner and helps drive leasing," he said. "Also, the residents of the building get an amenity that they would never find in another residence in Baltimore—a place for guests to stay at half the price of a hotel in the neighborhood."
The pop-up not only allows guests to get a taste of downtown Baltimore living, but it also offers additional space for apartment tenants. Long-term leases will receive a 50 percent discount on any unit they would like to reserve for as long as WhyHotel is occupying the space. As the building leases up, WhyHotel decreases its presence and eventually moves out. So far, the reservations have been rolling in and opening weekend, slated for June 29, is 70 percent sold.
"We don't actually book out farther than when we expect to be here," Fudin explained. "We have a rolling booking. Today, you couldn't book for next year at this time. We hope to be here, but we don't know it yet. That's the model, it is temporary in nature, but you get this amazing experience while we are here."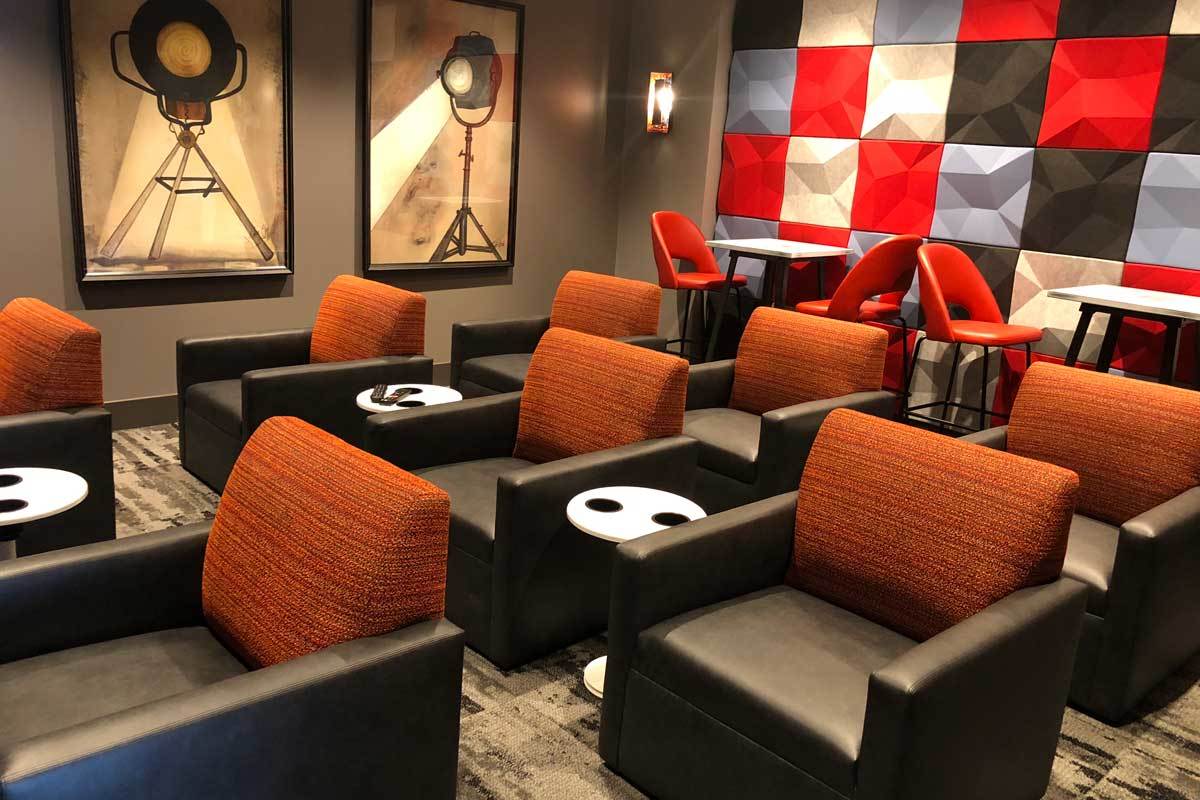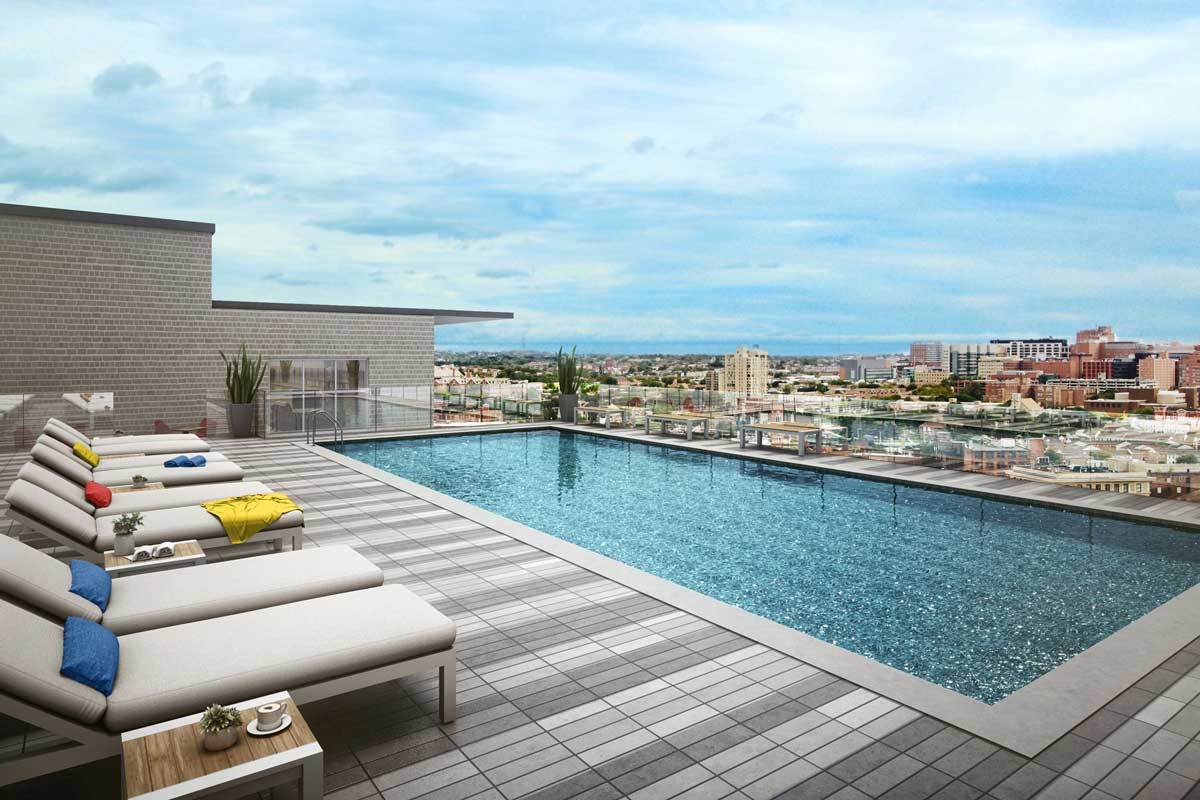 As for the rooms, they are pet-friendly one- and two-bedroom floorplans with new modern furniture and technology. Each apartment is equipped with quality linens, flat screen TVs, and Amazon Echo. All guests will also have access building amenities including the rooftop pool, fitness center, game and theater room, and 24/7 concierge and hotel staff.
Doug Brooks, who is the chief hotel officer with more than 30 years of hospitality experience, says he took great care in every detail of this project from hiring his staff to selecting the furniture in each unit.
"One of the exciting things we get to do is create this like-home Baltimore experience," Brooks said. "We have Natty Boh in the fridge, our logo has Orioles orange in it, we really made it a point to embrace local and that also means our team."
The latest pop-up at 225 N. Calvert is only the second site for WhyHotel, but Fudin always knew that Baltimore was going to be his next move.
"We see this as a forever market for us," he said. "The city has done a great job at encouraging the development of housing, so we're excited about that. We definitely have our eye on other developments here. I can't say who or what, but we do plan on being here forever."