GameChanger: Dorie Fain
We catch up with the CEO of &Wealth.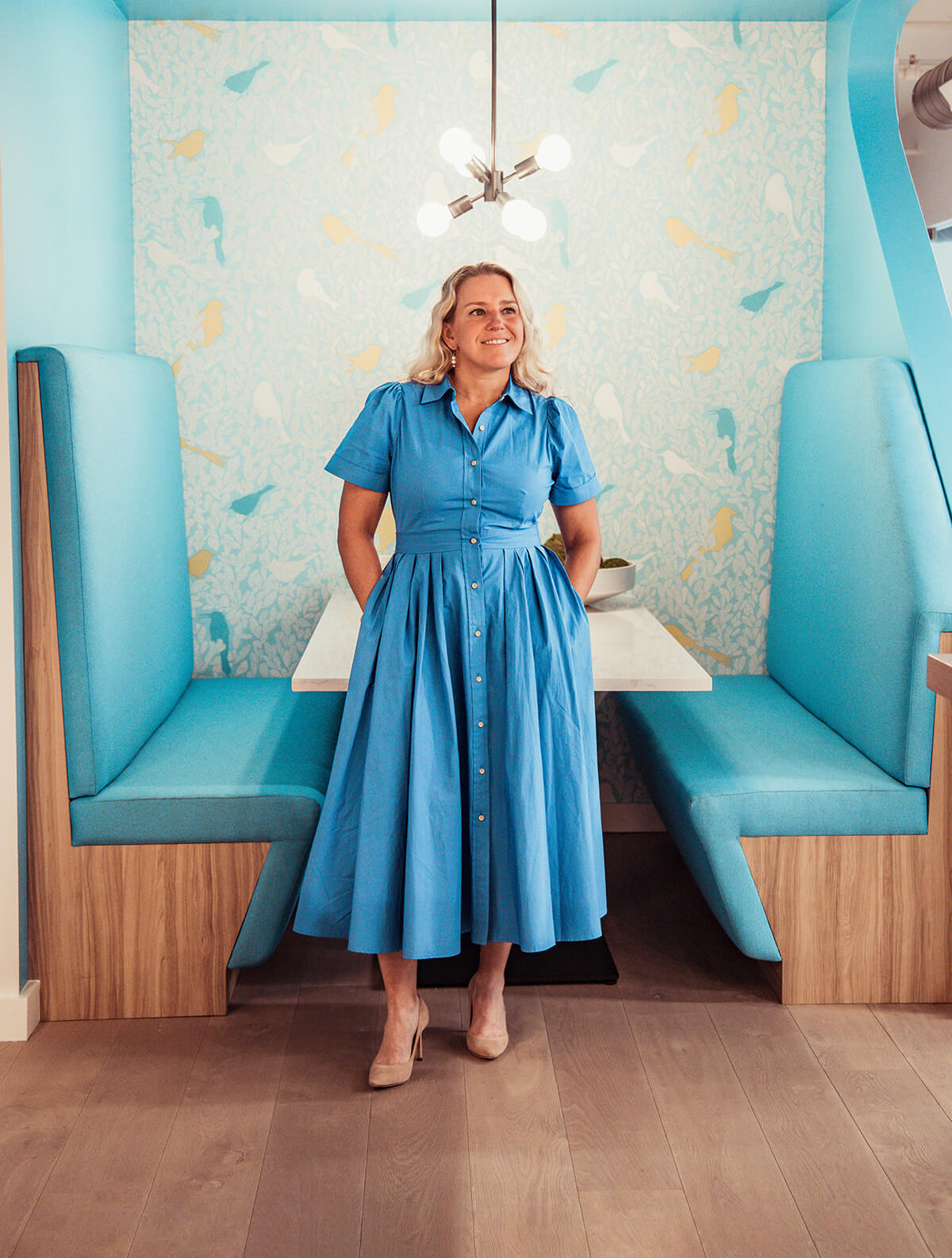 You could say managing money is in Dorie Fain's blood.
"I'm third generation in the business—my father and grandfather had their own firms, in financial planning and as a stockbroker," says Fain, adding that, at night, her parents would sit around the dinner table and talk about work. (Her mother was a physical therapist in special education.)
"It was an incredible gift to have our parents frame our career choices around the kind of life we wanted to live above the actual work itself," she says.
That's what ultimately led to her 2009 founding of &Wealth, a boutique financial advisory firm created specifically for women who are managing major life changes—like divorce or widowhood—and are on their own with newfound finances for the very first time.
You are known for helping women manage their money. What was the impetus behind that?
Over the many years that I worked at a big firm, there were three distinct instances where the husband almost exclusively drove all of the day-to-day investment direction. Over time, when each husband died, the surviving wife was left with an enormous burden to navigate all the tax, legal, and financial complexity on her own for the very first time. Each of the male professional advisors had been selected by the husbands and were not an ideal fit for a grieving spouse who needed significant support.
How did your own divorce change the path of your career?
I had avoided divorce like it was contagious but then found myself getting divorced. This personal experience informed my view of the emotional aspect of making major life decisions during the most intense grief. Other women started to seek out my guidance knowing I had also been divorced, which started the path to the niche we serve today.
While it impacts both men and women, the people who we serve tend to fit in more traditional roles where men earn the majority or all the money, and the women do most everything else. Women were often left outside of the conversations and decision-making that built the foundation of their shared financial picture. Traditionally, the advisor structure was built by men, for men. We want women to be included in the conversation—built by women, for women.
What do you wish women knew about money?
In my experience, women have shown to have far better instincts and have more patience and less ego when making decisions about money. I think it is important that women hear this and know this. I also think it is not helpful for women to receive the message that they should be doing this alone or that they must take an interest in the topic of money.
There is an entire profession that was built to provide this support, that men have been actively gaining advantage in for decades. It simply means that more women understand that they can build the same types of trusting professional relationships that have benefited men for so long