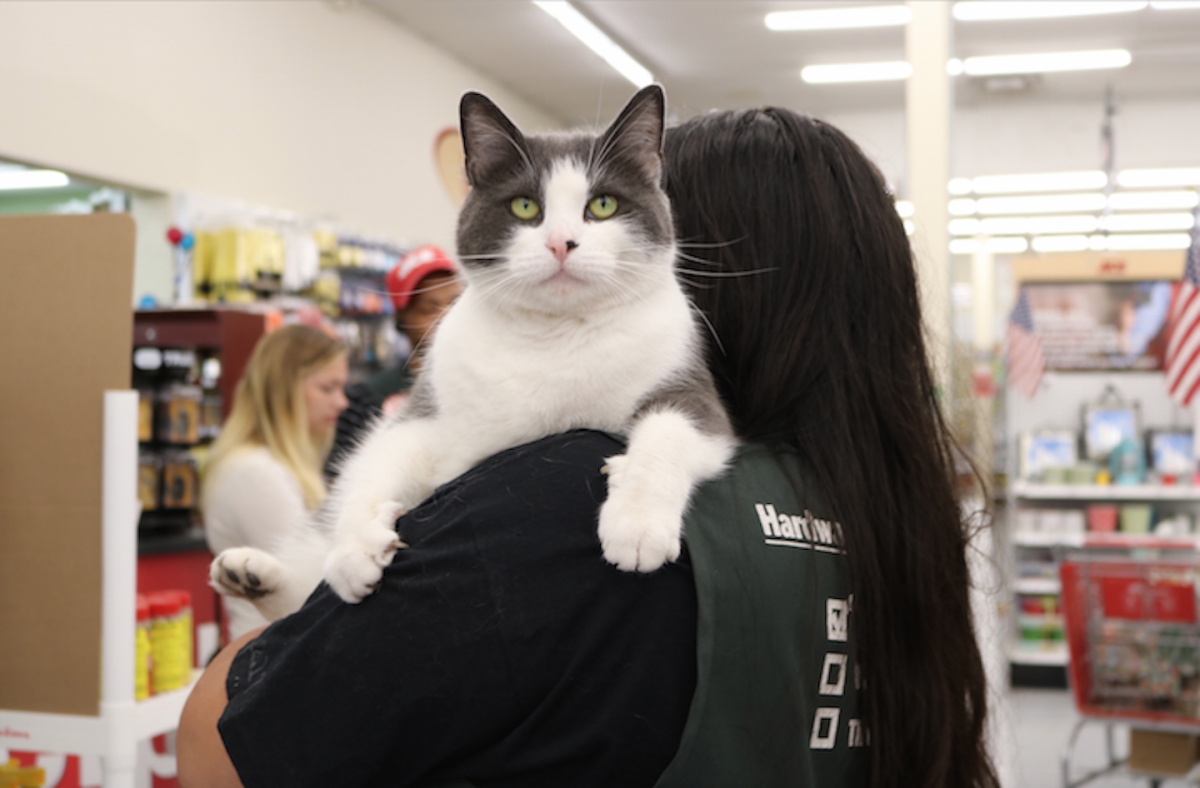 Ace Hardware
While most pets stay at home when their owners go to work, there are a few who join them for the daily grind. Cats and dogs alike can be found in stores across Baltimore and the businesses are happy to share their stories.
"We are so fortunate our customers have embraced the cats in our locations and they have become local celebrities in their own right," said Courtney Belew, marketing manager for Ace Hardware. "Customers often stop by just to say hello, and it's been a wonderful way for us to connect with our communities and add a little extra personality to our stores."
Whether you are a cat person or a dog lover, there are stores, breweries, and even a print shop where you can find a new furry friend hard at work.
"Since we work long hours, it's comforting to know Archie's needs are being met," said Rennie Friedlander, referring to her golden retriever who spends his days at the Simply Beautiful Flower Shop. "He's very social and is seldom left alone. He enjoys seeing everyone and is always ready to go to work."
If you are out for a stroll or just needing some hugs, be sure to check out these locations with adorable associates:
FLUFFY FOODIES
Nepenthe Brewing Co.

Who wouldn't love having their best friend come to work with them every day? That is what Brian Arnold and Jill Antos, owners of the brewery, thought when they started bringing their lab, Benny, into their homebrew shop six years ago. He is a valued part of their team often meeting customers for a belly rub—or two. Benny is a rescue pooch, and had some separation anxiety when they first adopted him.
"When we opened the shop he immediately let us know that he didn't appreciate being left at home while we went off to work," said Antos. "So we brought him with us one day after opening, and it was great. He loved it, we loved it, and our customers fell in love with him. The rest is history."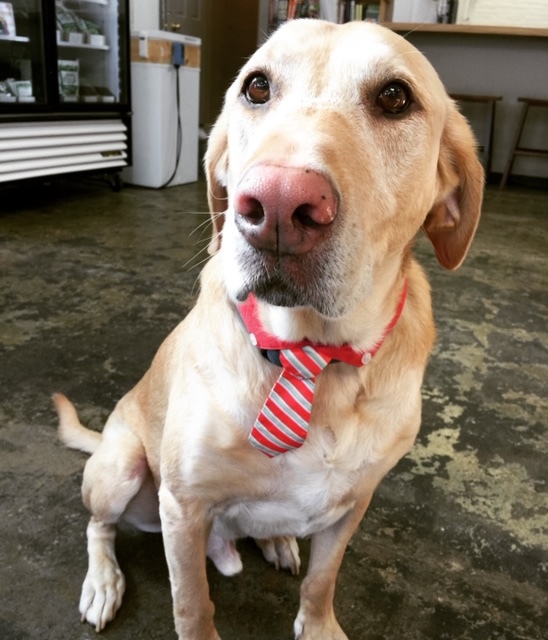 The Avenue in Hampden
While Killer the cat is not attached to a storefront, he is a local celebrity on The Avenue. If you eat outdoors in the area, especially at Nori, Killer is likely to come and ask for some sushi or maybe just a scratch behind the ears. With some of his Instagram photos garnering around 1,000 likes, the Unofficial Mayor of Baltimore City/Hampden is famous in his own right.
Gypsy's Truckstaurant
Gypsy's Truckstaurant offers a home away from home for all neighbors and visitors, including a gray, long-haired cat known on their Instagram account as "his Highness." He is pictured lounging in the sun and under tables, making any cat lover feel at home. You know you are in the presence of royalty when you see the feline with one white back foot.
Monument City
A local celebrity, Willow the cat is known for keeping Monument City Brewing Company's free of mice. In a recent mishap, Will was "rescued" from the brewery by some good samaritans who quickly returned him when they realized he already had a loving home. They even threw a party for Will on his safe return home. You can visit the gray feline at the brewery, just make sure not to take him home when you leave. There's even a hoppy saison named in his honor.
SNUGGLY SALESMEN
Greedy Reads
If you are itching for a new book or just a pooch to pet, Greedy Reads is the store for you. Audie, a black pup with just a few white hairs around her snout, greets customers and can often be found posing for pictures on the front stoop. As the star of the store's Instagram account, Audie has stolen hearts and shown just how fun reading can be.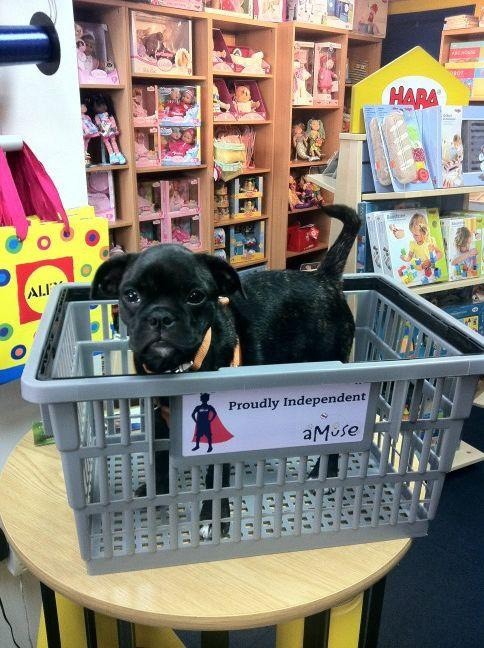 aMuse Toys
The toys are not the only thing that amuses patrons at this family-friendly store. If you stop by, owners Claudia and Tom Towles are sure to introduce you to at least one of their three pups. Customers like to get to know Olive, Lucy, and Lola and that also allows them to get to know the family better as well, according to Tom. All three dogs are a mix called "bugg"—half Boston terrier and half pug. "Puppy therapy. When around pups you can't help from smiling and feeling loved," said Tom. "That energy translates to folks walking in; it is just infectious."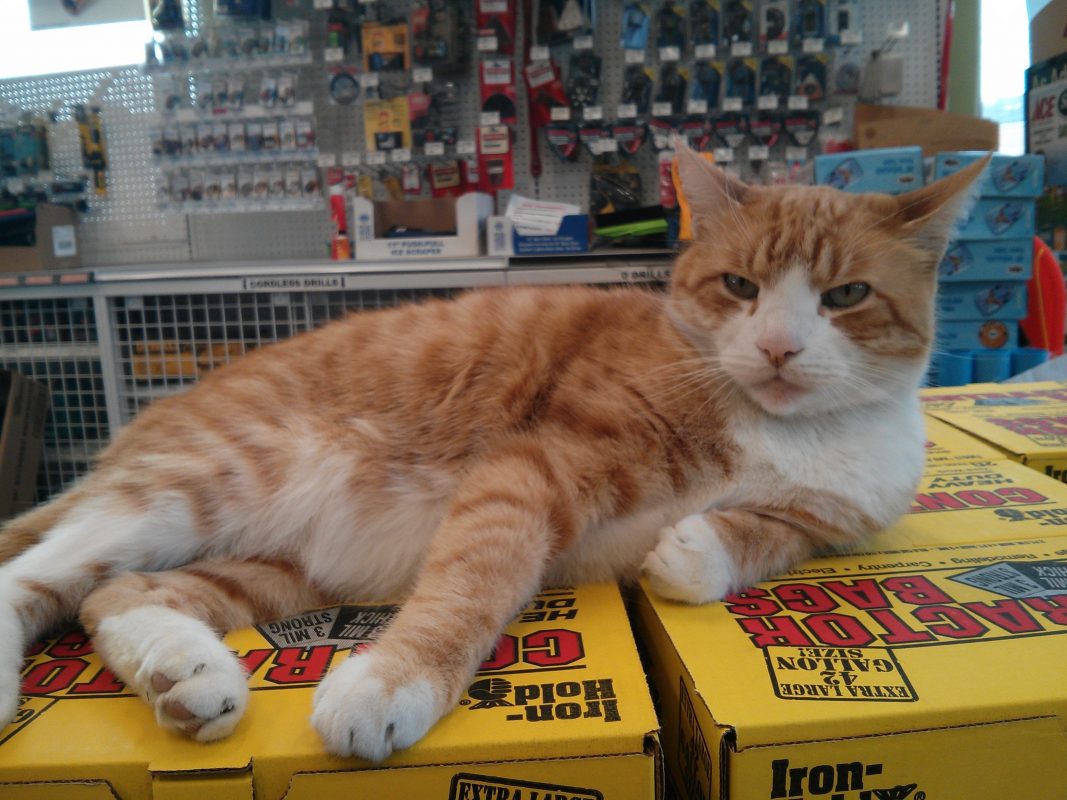 Ace Hardware
It is common to find a cat or two as store mascots in Ace Hardware. This company is a co-op that means each location is an independently owned and operated local business, so it's up to each retailer to decide if a cat is the right fit. Ace likes to consider their store cats "four-legged associates" and they have a very important job to perform: entertaining customers, mild insect and pest control, and being door greeters. In Waverly, you can meet an orange tabby named Benjamin (after Benjamin Moore). Stanley (after Stanley, Black and Decker) is the chunky orange cat found in Canton, and Decker (also after SBD) is a gray and white cat with bright green eyes who will greet you in Fed Hill.
A local rescue group Animal Allies Rescue Foundation (AARF) approached Ace about adopting a cat for their stores. All three of their cats were AARF rescues, and they even host regular fundraisers and pet adoption pop-ups for the organization.
"As a 100-percent volunteer run rescue, we know every penny counts and goes toward placing local animals in a good home," said Belew. "We're so glad we are able to be one of their sponsors and look forward to growing our partnership with AARF in the years to come."
ARTISTIC ANIMALS
Simply Beautiful Flower Shop
Nothing is more picturesque than dogs and flowers. Archie, a golden retriever, is the only example of picture perfect you need. The owners Brian and Rennie Friedlander never questioned bringing their pup to the shop—he goes everywhere they go. One dad brings his kids every Friday to see the golden dog; his kids even call it the Archie store. During the holidays, many people bring gifts for Archie and, when he is not at the store, he loves to go on deliveries with his dad.
"We all love him and he brings out the best in us. Everyone plays a part in caring for him," said Rennie. "He's always available for a snuggle and it's always nice to take a quick minute to take him outside."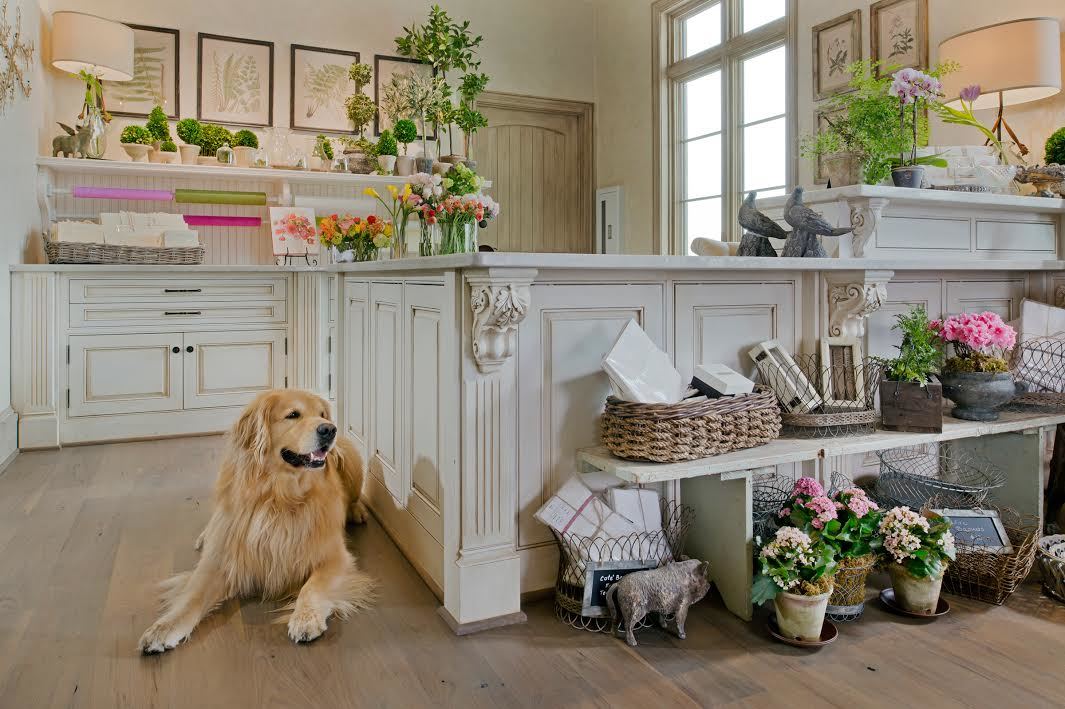 Baltimore Print Studio
Kyle Van Horn and Kim Bentley are a husband-and-wife team who own and run Baltimore Print Studios with the help of their black pooch, Eleanor. Featured throughout their Instagram page, Eleanor helps them attract a crowd at events like Artscape. During normal weeks, Eleanor can be found lying around the shop or even on tables sometimes.
Marlow, McCrystle & Jones Florist
Golden retrievers aren't the only pups who like to stop and smell the roses. Emma and Fergus are two corgis that help run the Marlow, McCrystle & Jones Florist shop. You can find photos of the working dogs on the company's Facebook page. These dogs are even pictured on the sign outside the shop, proving to be the face of the store.