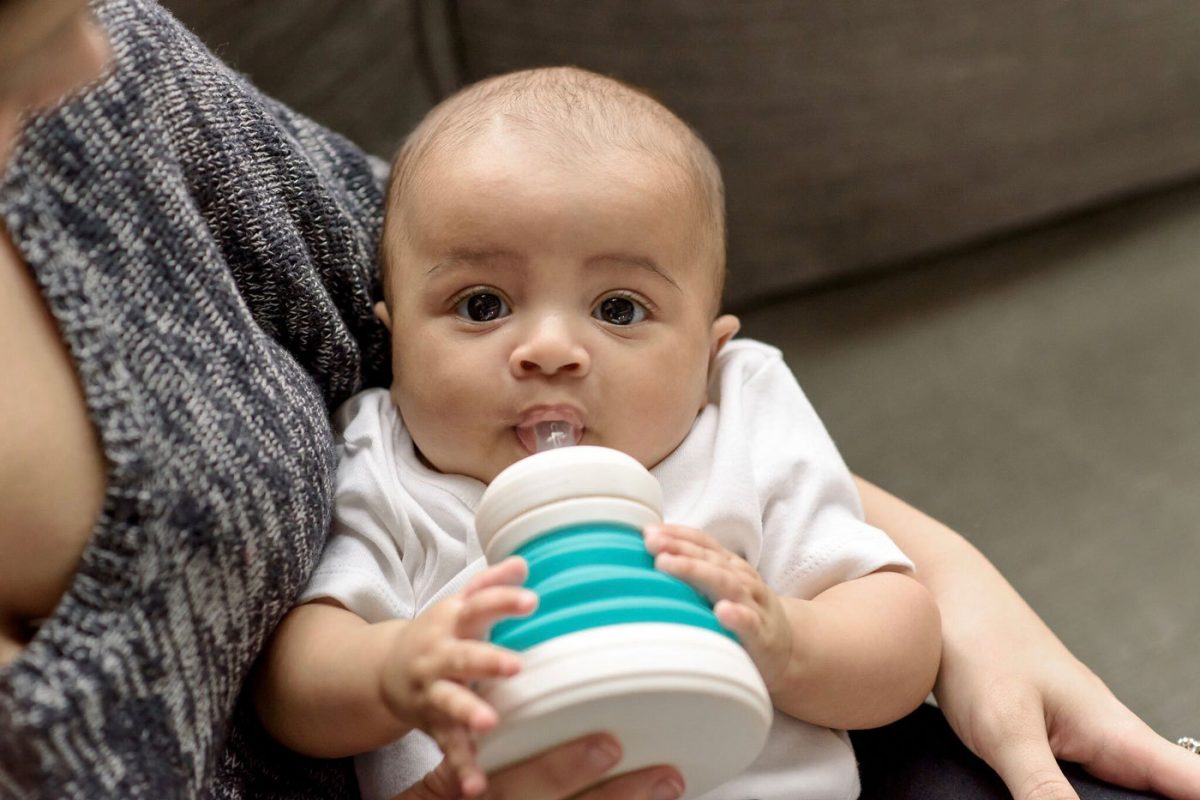 CollapseAndGo
When Pikesville parents Matthew Mittleman and Lauren Shapiro traveled to Prague and Croatia with their 1-year-old daughter, they knew that it would be a challenge carrying everything that she would need for the day. With a diaper bag overflowing with snacks, diapers, wipes, hair bows, and empty bottles, the couple says it became a chore just to find one item in the clutter.
"You leave the hotel room in the morning and you don't return until the night, so by midday we started to collect empty bottles and sippy cups," Mittleman said. "Whether we needed to change her diaper, grab a pacifier, or grab a bow for her hair, I would always have to remove all the empty bottles to get anything."
That minor inconvenience led to Mittleman asking his wife a simple question: "Why don't we just buy collapsible bottles?" This inquiry became the catalyst for the couple's new company, CollapseAndGo, which specializes in flexible bottles and sippy cups. 
The couple began their journey with the company last June and launched a campaign on Kickstarter just three months ago. CollapseAndGo exceeded their goal of $15,000 just ten days after launching with the total funds reaching more than $19,000. The outpouring of support solidified their idea was something that other parents desired.
"It was just something we wished we had," Shapiro said. "We thought we could wait and see if somebody comes up with the idea, or we could come out with it ourselves and make other parents lives easier along with ours." 
Their flagship products—Collapsabottle and Collapsacup—provide parents with a two-in-one bottle and sippy cup that, when it's not in use, can collapse down to the size of a hockey puck making them small enough to fit in a pocket or diaper bag without taking up too much space. The bottles also differ from traditional ones because of the flat lids, creating a stackable feature that causes less clutter for storage.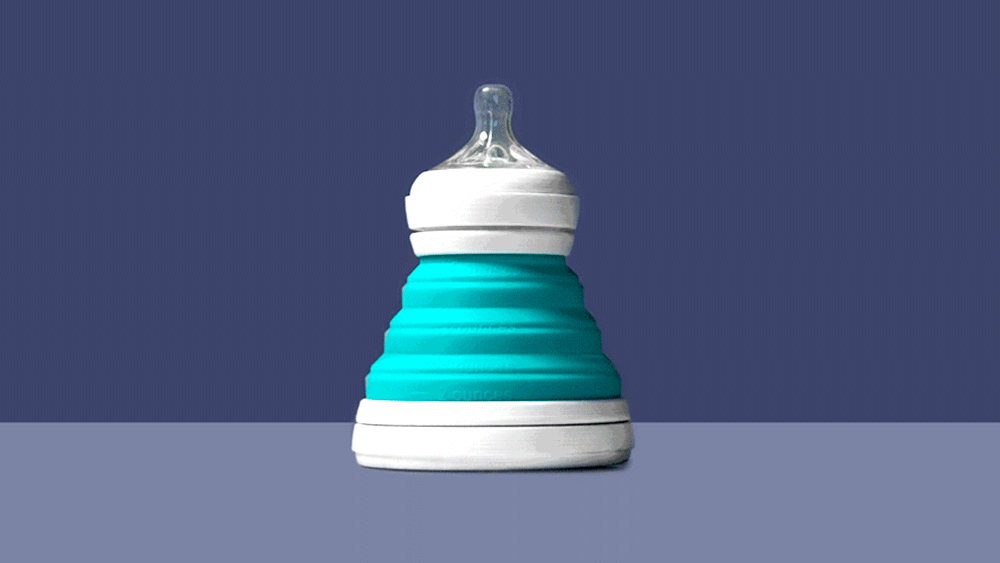 "We went to the store and bought all of the top-of-the-line bottles and sippy cups and decided what we would want for our daughter and future children," Shapiro said. "And flexibility of the bottle was definitely one of the most important parts." 
The 10-ounce bottle prototype is made of silicon and is shaped like mom to help transition babies from breast-feeding to bottles. According to the specs, the body of the bottle is also bacteria- and mold-resistant, won't crack or stain, and is dishwasher safe. The collapsible body is also tip proof, anti-colic, and can also be transformed from a bottle to a sippy cup by simply changing the base and nipple. 
"It grows with your child," Mittleman said. "Why can't the bottle just change into the sippy cup that way the baby doesn't have to get used to a texture and feel all over again? The idea behind the whole company is to get more out of the daily products we use."
The couple is still searching for the right company to manufacture the product, so official pricing has yet to be determined. They also have two more baby products in the works once the Collapsabottle and Collaspacup hit the market. However, there is one thing the couple is absolutely sure of when it comes to where the company will be based.
"We have much love for our city, and it would be an honor to keep it here, to create jobs here and a legacy for our family," Mittleman said. "We love everything about Baltimore and we admire companies that have done great things for Baltimore. We hope to do the same."