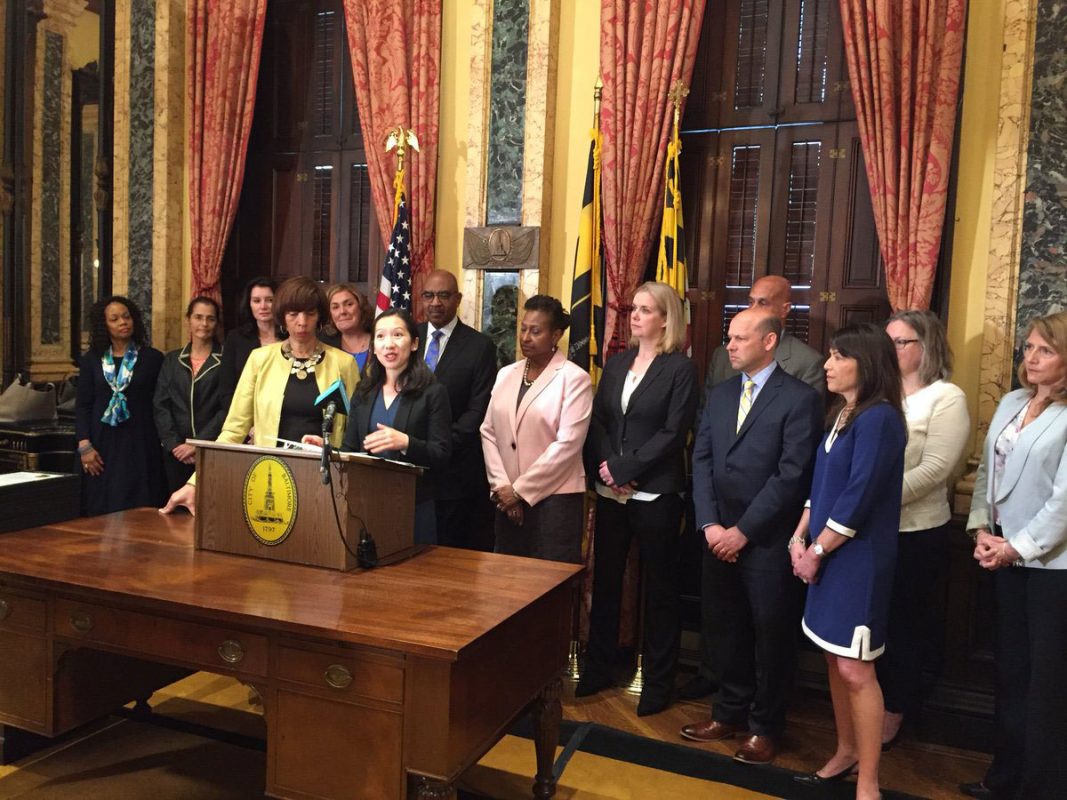 On Monday morning, Mayor Catherine Pugh and Baltimore City Health Commissioner Dr. Leana Wen announced a new initiative to combat the opioid epidemic in the city. The Levels of Care initiative involves identifying best practices for responding to the opioid epidemic and will be based in 11 Baltimore hospitals included Bon Secours, Mercy Medical Center, St. Agnes, University of Maryland, and Johns Hopkins Bayview. 
"Among Baltimore's greatest assets is Baltimore's unparalleled hospital system which, arguably, is the finest in the world," Pugh said in a statement. "I am calling on the leaders and medical professionals of our hospitals to join us in fighting the opioid crisis, which continues to claim far too many lives not only in our community, but across our nation. This is a national health crisis and it needs to be treated with the advanced medical resources that we know can be effective and which for sure will save lives."
The levels of care were developed with input from hospital administrators and will be based on criteria like a hospitals' ability to provide treatment to patients who screen positive for addiction, distribute overdose medication naloxone to patients, connect patients with peers or other support services, and educate how doctors prescribe opioids. The levels will range from one to three—with one being the highest—to rate a hospital's comprehensive response to opioid treatment. Currently, the levels of care are open to the public for comment until May 31 and will be finalized this summer.
"We are in the midst of the deadliest drug epidemic in American history," Wen said in a press conference. "And Baltimore City—with the highest age-adjusted overdose fatality rate of any metropolitan county in the United States—is one of its epicenters."
The initiative is based on a similar program in Rhode Island, one of the only places in the country where overdose deaths decreased last year. Dr. Wen and the health department have been approaching the opioid crisis in Baltimore aggressively since the number of opioid-related deaths have increased each year. As of June 1, 2017, legislators enacted a standing order for a blanket prescription of naloxone at all pharmacies in the city.
In the spring of 2019, the Baltimore City health department will also open the state's first-ever Stabilization Center for those under the influence of drugs to receive short-term medical and social interventions as part of the city's plan to create a 24/7 behavioral health emergency department. Services provided will include medical screening and monitoring, connections to behavioral health and social services, and buprenorphine induction to treat opioid addiction. The Stabilization Center will be located in the Coppin Heights/Rosemont community.
"We are leading the nation to provide evidence-based treatment for the disease of addiction," Wen said. "The only way to combat it is to ensure that resources and treatment are available."