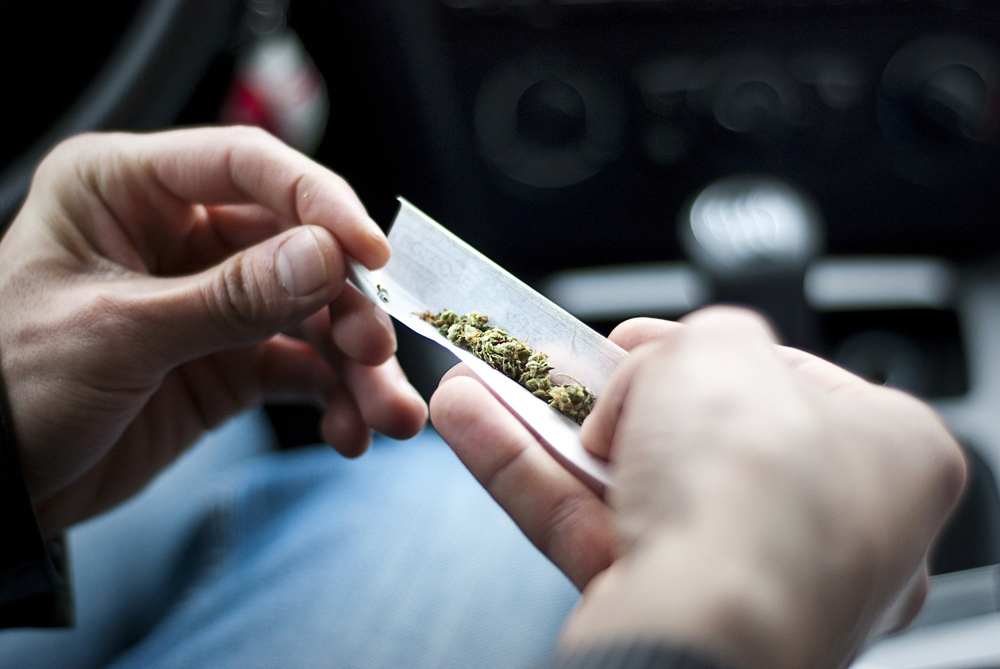 Although marijuana is illegal in the state of Maryland, Baltimore State's Attorney Marilyn Mosby announced on Tuesday that her office will no longer prosecute marijuana possession cases within Baltimore City limits, regardless of amounts or criminal history. Mosby is also seeking to vacate nearly 5,000 prior convictions following a nationwide trend of prosecutors minimizing manpower used on marijuana prosecutions.
"We need to get serious about prioritizing what actually makes us safe," Mosby said in a statement. "And no one who is serious about public safety can honestly say that spending resources to jail people for marijuana use is a smart way to use our limited time and money."
Mosby cited the trends of disproportionate marijuana enforcement—between 2015 and 2017, 90-percent of citations were black residents—as her reason for making such a "monumental shift."
"The effects of these failed policies have been especially dire for cities like Baltimore where for decades we have criminalized what is now nationally considered a public health crisis," she said. "The statistics are damning when it comes to the disproportionate impact the war on drugs has had on communities of color."
The Marijuana Policy Project (MPP), a Washington, D.C.-based organization for marijuana reform, applauded Mosby for her decision and is hopeful that the rest of the state will follow her lead. Currently, district attorneys in Manhattan, Brooklyn, Albany County, and Philadelphia have adopted similar policies, not to mention the 10 states and D.C. that have legalized marijuana for adults 21 and older.
"Nationwide support for legalizing marijuana for adult-use is higher than ever," Olivia Naugle, legislative coordinator for MPP, told Baltimore. "State's Attorney Mosby made the fair and just decision to no longer prosecute marijuana possession, and has set an example for the rest of the state of Maryland to consider a safer and more just approach."
Mosby believes that jailing people for marijuana possession is a misuse of the city's already limited resources that should be used for prosecuting violent offenses that are a threat to public safety. In the past three years, homicides have increased while homicide arrests have decreased to 30 percent—much lower than the national average of 60 percent. Mosby says that her plan is a "common sense move" to solve this problem.
"Ask any mother who has lost a son to gun violence whether she wants us to spend more time solving and prosecuting her son's killer or to spend time on marijuana possession," she said. "It's not a close question."
Under Mosby's new rules, possession of marijuana with intent to distribute will be prosecuted if sufficient evidence is presented, and all first-time offenders will be referred to a diversion program to assist with securing a job. The completion of the program will also result in the expungement of the record and legislation is even being proposed that would allow prosecutors to vacate prior convictions.
The state's attorney is also calling for support from law enforcement to help with her vision for the city, but interim commissioner Gary Tuggle says that he will still instruct his officers to make arrests for possession of marijuana "unless and until the state legislature changes the law regarding marijuana possession."
"We need leaders here in Baltimore who are actively working toward a vision of safety that makes all of us more secure in our great city," Mosby said. "That can't happen when we're focused on marijuana possession cases instead of solving and prosecuting more murders."
Mayor Catherine Pugh released a statement showing support for Mosby's decision, but also believes that more needs to be done about drug prosecution. She urges the state legislature to analyze the issues and come to an agreement with the state's attorney's office for best practices in an effort to help the community.
"We need to commit our full efforts and resources to get violent criminals off our streets," Pugh said. "It's important that we look at common sense approaches to laws governing personal possession of marijuana . . . But at the same time, we also need to understand that those who deal illegal substances fuel criminality in our neighborhoods, which leads to violence."