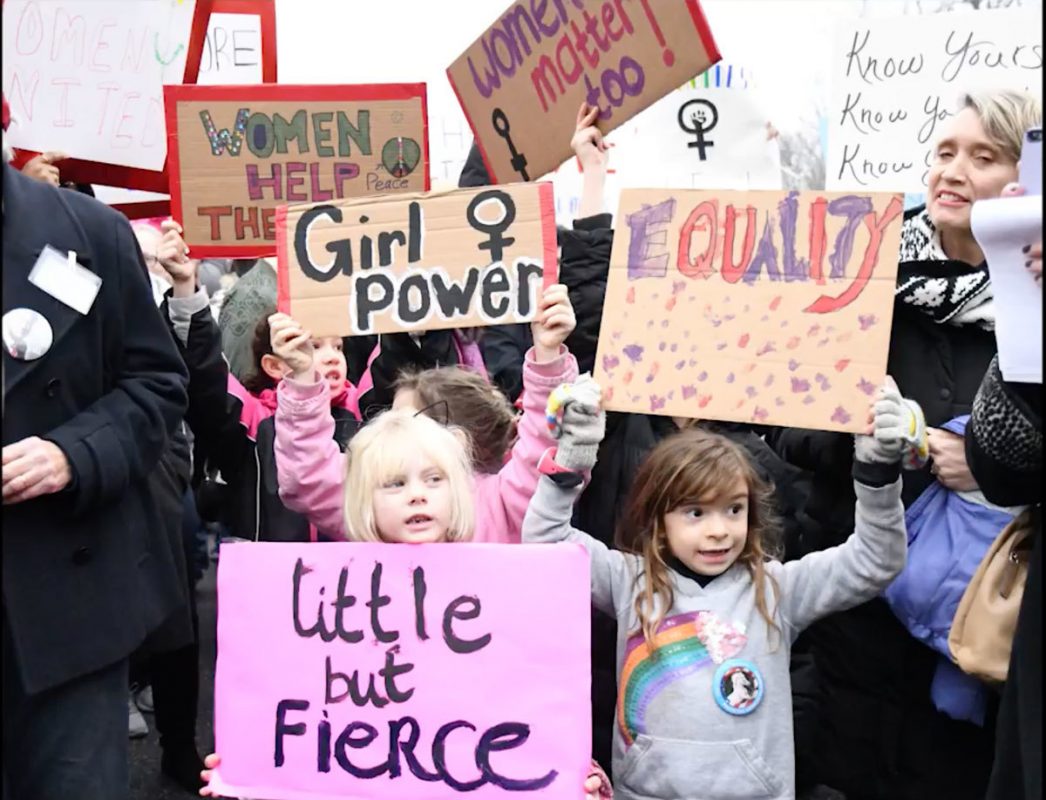 Youtube
While marches in January 2017 were motivated by the inauguration of President Trump, the upcoming women's march is focused on a different election—the 2018 midterms.
This Saturday's theme, Power to the Polls, is meant to encourage voting in the upcoming primary and general elections. The emphasis is to launch a national voter registration drive to increase voter turnout by at least 40 percent.
"Our leaders need to be aware and held accountable for what they are elected to do," said Baltimore Women's March organizer Sarah Mogol. "There are so many pieces of legislation this year that affect women's rights—childcare, family sick leave, Planned Parenthood—and the leaders need to hear our voices." 
The second annual Baltimore Women's March-March Forward, will take place at 11 a.m. at the War Memorial Plaza downtown to promote social and political change. Following the rally, participants will march to McKeldin Square at the Inner Harbor.
The Baltimore Women's March last year joined other marches around the country, including the Women's March in Washington D.C., which drew about 500,000 people to the city. Mogol hopes that this year's event will bring a similar crowd as last year, if not more.
"This is so important because it's an opportunity for everybody to get back together," she said. "Last year's marches really created such a strong voice and inspired so many people. We saw that when we came to one space and we had our voices together we were able to actually make some really big changes in the world."
During the rally, Baltimore City health commissioner Dr. Leana Wen, Mayor Catherine Pugh, Senator Ben Cardin, and state's attorney Marilyn Mosby are among the list of city leaders expected to speak. Mogol stressed that this year's event is about participation and support for one another—including elected officials—to show that everyone can make a difference, no matter how small the gesture.
A little further south, Brittany T. Oliver, director of local nonprofit Not Without Black Women, which we featured in our January issue, will be speaking at the Women's March on Washington 2018.
Although it is called the Women's March, the march is striving to be more inclusive. Mogol says that this march is for "all women and their allies," and is a safe place for everyone to share their stories in an effort to promote change.
"Democracy demands participation—from everyone," Mogol said. "It's about numbers, and support, and showing that we were a collective voice that needs to be heard. It's also really about action. We need action."