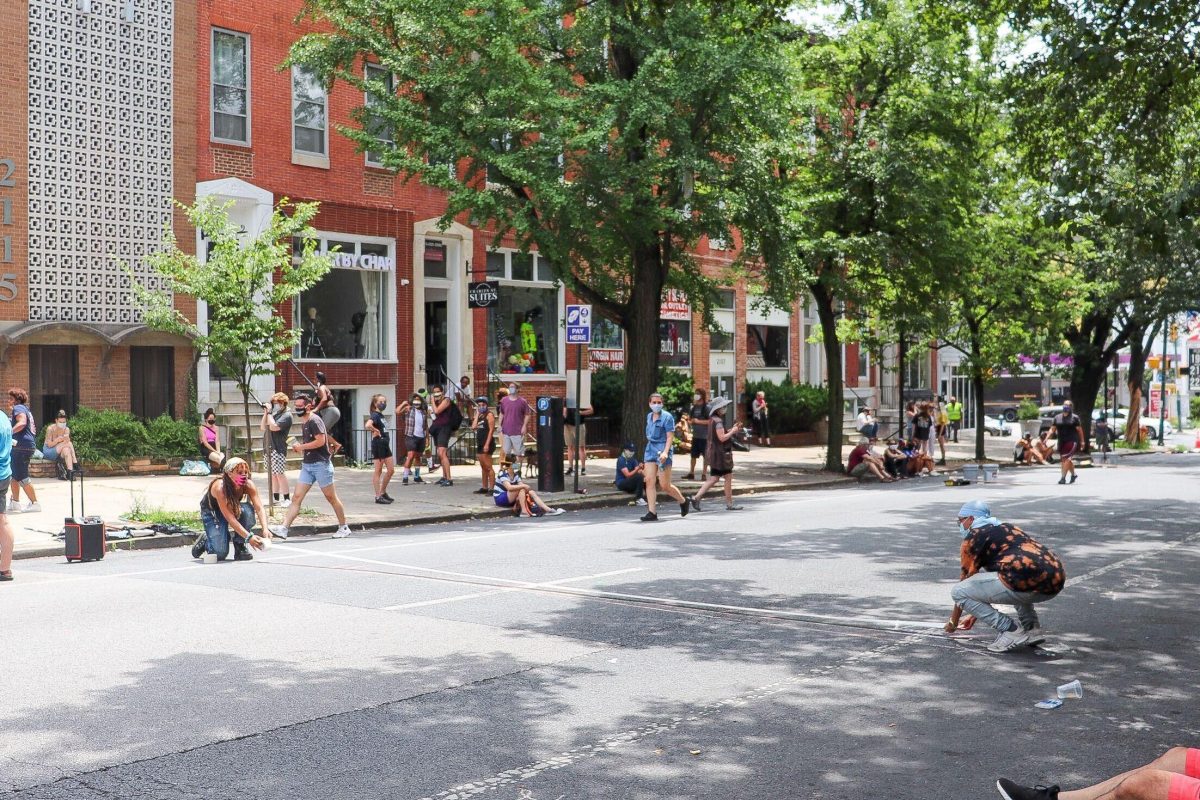 Photography by Lorann Cocca
One month after "Black Lives Matter" was painted along Linwood Avenue in Patterson Park, a new ground mural—and message—is being added to the ongoing conversation about Black lives in Baltimore.
On Friday, July 17, dozens of volunteers joined organizers with Baltimore Safe Haven, a nonprofit dedicated to providing a higher quality of life for transgender people, to transform the intersection of North Charles Street between 21st and 23rd streets with colorful street art that reads: "Black Trans Lives Matter."
"Our message is clear: We can't breathe," says Iya Dammons, founder and executive director of Baltimore Safe Haven. "Over the past ten years, there's been at least one transgender woman killed on the streets of Baltimore every year. We have not been breathing, and [the mural] symbolizes that we are in a state of emergency and we need help."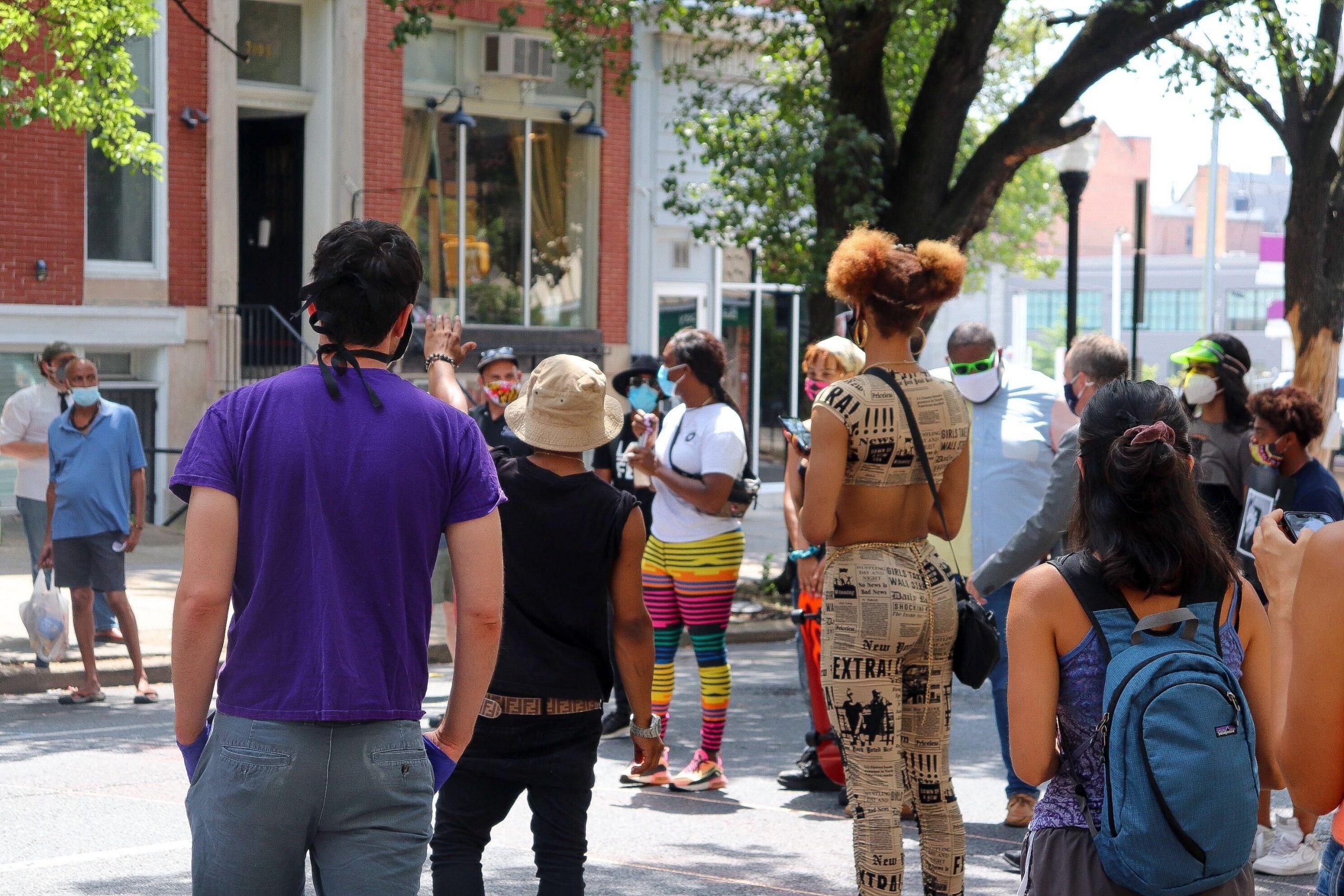 Designed by artist Jamie Grace Alexander, the mural comes on the heels of last month's Black Trans Lives Matter march and rally—the city's first large-scale protest for the Black, trans community which brought about 200 supporters downtown. (A photo from the momentous demonstration, taken by Baltimore's own Devin Allen, made it onto the cover of Time magazine last month.) Both events represent local efforts to incorporate Black trans lives into the Black Lives Matter movement.
"We're not erasing the Black Lives Matter movement, we're including ourselves in it," Dammons says. "We come peacefully. We want people to take from the mural that all Black trans women, and trans women period, are in solidarity with the movement."
Before paint hit the pavement on Friday afternoon, local LGBTQ activists, city officials, and Baltimore Safe Haven representatives spoke to the crowd about the increased need for visibility and resources within the trans community.
Black Trans Lives Matter about to be painted on North Charles St.

"This is our Stonewall moment."

Baltimore owes a debt of gratitude to our black trans community. Particularly folks like Safe Haven who fight every day for vulnerable people. pic.twitter.com/YIwqjcJVIn

— Zeke Cohen (@Zeke_Cohen) July 17, 2020
When Jabari Lyles, director of LGBTQ affairs for the mayor's office, addressed the group, he said that progress for Baltimore's Black trans community doesn't end with painting streets.
"We know that, although this mural is a really great visible symbol for the intention to do more [for the Black trans community], this is still not enough," Lyles said. "We have to continue to hold this government accountable—we're talking about housing, jobs, services, and education."
Dammons and her team hope that the mural serves as a constant reminder of the movement to protect and provide for one of the city's most vulnerable populations.
"[The mural] symbolizes that my life matters," says Josiah Camore, facilities manager of Baltimore Safe Haven. "I'm looking forward to seeing everybody come together to support us and this movement."
After the colorful addition to the Charles Village streetscape is finished and the volunteers have all gone home, Dammons will continue on with her life's work of providing members of the city's LGBTQ community, especially those in survival mode, with everything from safer sex kits to hand sanitizer and face masks. Dammons says it's the same reason she stands at the forefront of the Black Trans Lives Matter movement—to give Black, trans people the support they need.
"Oftentimes, people say, 'Black lives matter,' but they don't always include the lives and voices of Black trans people," Dammons says. "We're taking back our authority."