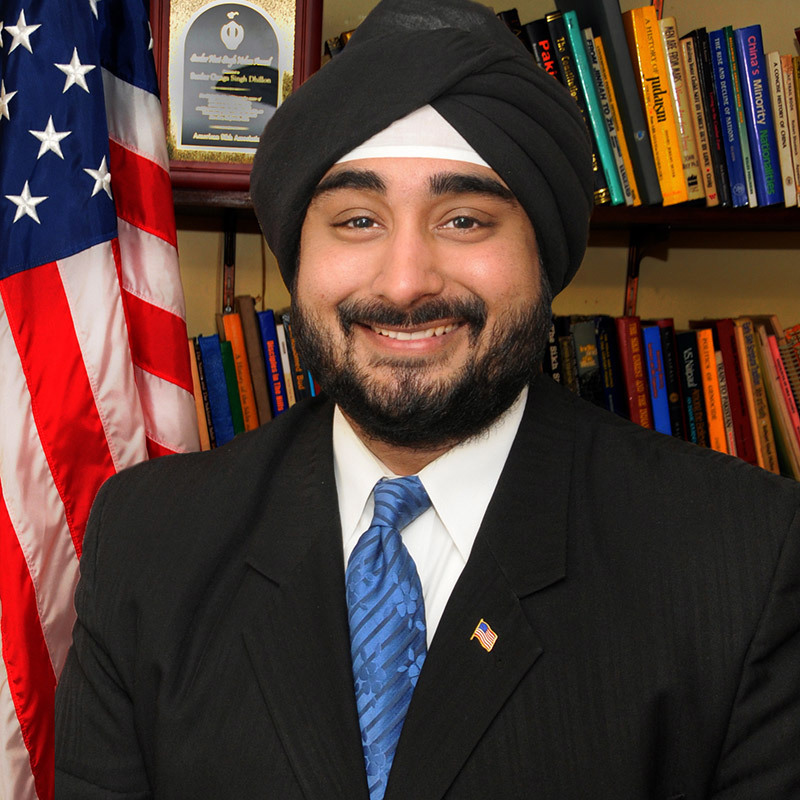 Kahan Dhillon
In Town of the Big House, a new five-part podcast series hosted by WYPR, local documentary producer Richard Yeagley embeds with an unknown Virginia real estate developer named Kahan Dhillon, who seemingly arrived out of nowhere in Baltimore in 2016, proposing a massive $10 billion citywide development plan.
Dhillon's pitch to the city, which he dubbed "The Baltimore Renaissance," earned him interviews and headlines from much of the local media—including WBAL, The Baltimore Sun, The Baltimore Business Journal, as well as WYPR. He claimed personal and private investment commitments of $200 million for the effort and garnered meetings with numerous community leaders and local officials, including City Council President Jack Young, former Mayor Sheila Dixon, and William Cole, president and CEO of the Baltimore Development Corp. (Young even sent out an email introducing Dhillon to his fellow council members.)
City Councilman John Bullock eventually invited Dhillon—founder of a small Alexandria, Virginia, real estate company—to air his plan at a council hearing in July 2017, which is where everything kind of fell apart.
It all sounded too vague, not to mention too good to be true, to a couple of council members—especially when Dhillon said he was seeking $3.5 million in planning fees to launch his project. In particular, Isaac "Yitzy" Schleifer and Eric Costello questioned the seriousness and real-world clout behind Dhillon's thin initiative. "The Baltimore Renaissance" plan basically died on the spot, although Dhillon has remained on the periphery of city politics and community activism.
In Town of the Big House, Yeagley, who spent 18 months tracking Dhillon as he promoted his project, raises the specter that the would-be developer was, at least initially, part of a Baltimore-based political corruption investigation by the FBI. "That's my working theory," he told Baltimore magazine. Specifically, Yeagley tries to connect the timeline of Dhillon's early efforts with the timeline of the FBI investigation into former state Sen. Nathaniel Oaks. In January of 2017, six months before Dhillon's formal pitch to the City Council, Oaks confessed to the FBI that he had accepted payments from an informant posing as an out-of-town developer. Ultimately, Yeagley posits—albeit without definitive evidence—Dhillon just ran with the project after the FBI was forced to end their investigation.
According to the FBI, "as a result of Oaks' deliberate and intentional conduct in tipping off" another political target of their investigation, their covert investigation into that politician, and "possibly other politicians" was no longer viable.
The podcast doesn't provide any answers to the basic questions it raises and certainly does not claim any criminal wrongdoing by Dhillon. But it is a compelling recount of a strange saga, and a revealing look behind-the-scenes at Baltimore politics and the outsized role developers play in shaping the city.
It is also a tale of a city desperate for big change and susceptible to big promises.
Responding by email, Dhillon defended his integrity and said of series: "The podcast simply put is full of false commentary, innuendos and alternative facts." He also sent a link to an audio clip put together by a supporter than does not address the fundamental issues raised in Town of the Big House, but disparages Yeagley's purpose and character.
We suggest you check the podcast, it's a fun and compelling listen, do some further research if you wish, and decide for yourself what it all means.