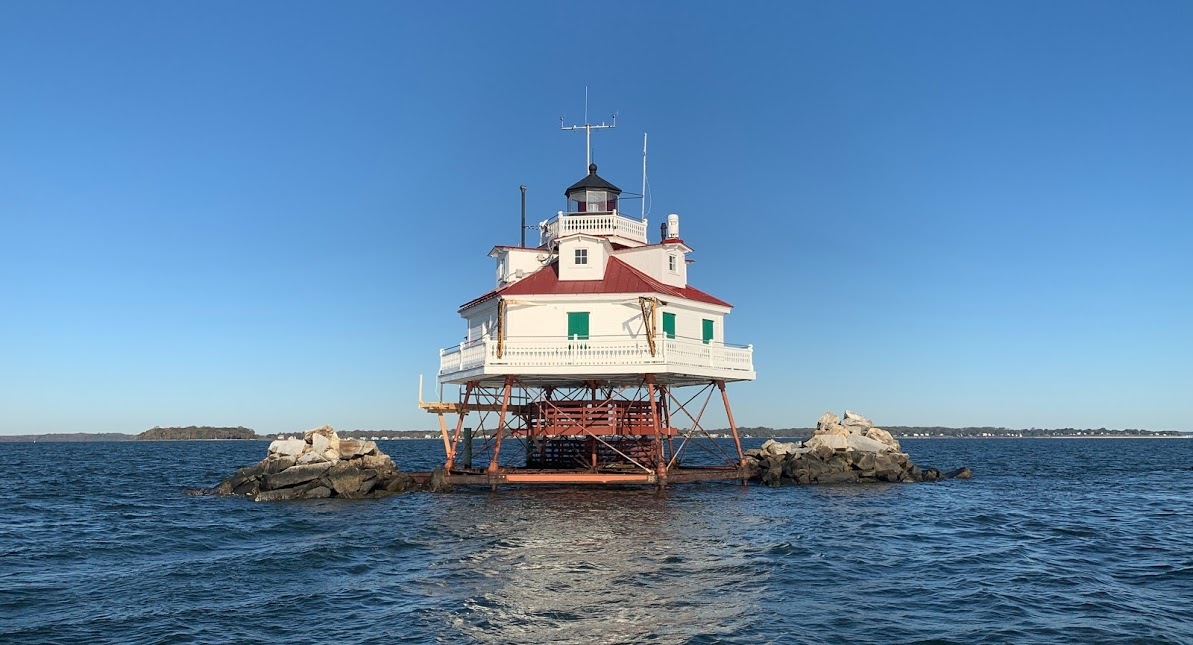 OTHERWORLDLY ART
This Earth Day, Wednesday April 22, American Visionary Art Museum founder Rebecca Hoffberger will lead viewers through a free virtual tour of AVAM's brand-new exhibit, "The Secret Life of Earth." Now extended through January 2021, the environmentally focused exhibit speaks to the importance and interconnectedness of nature. Filled with a range of whimsical artworks, expect the likes of paper flowers, driftwood sculptures, intricate beaded animal sculptures, recovered plastic litter installations, satellite images from NASA's Goddard Space Flight Center, and a brief pollinator film by Fantasic Funghi director Louie Schwartzberg.
GREEN LIVESTREAMS
Blue Water Baltimore is evolving in the times of coronavirus with a schedule of virtual events. This week, the local environmental nonprofit is hosting an Earth Day Q&A happy hour, featuring conversation with Baltimore Harbor waterkeeper Alice Volpitta and the launch of their 2020 Baltimore Water Watch report on the health of the Gwynns Falls, Jones Falls, Baltimore Harbor, and Patapsco River. It takes place this Wednesday from 4-6 p.m. via Zoom with a $10 suggested donation. Check back each week for more Facebook Live Q&As on Wednesdays at noon, featuring topics like native gardens, tree plantings, and water health, as well as Fridays at noon, for all things flowers with Herring Run Nursery.
CRABS IN THE TIME OF COVID
On April 1, Maryland's commercial crab season opened to an unusual start in the wake of the global coronavirus pandemic. With many restaurants closed under Governor Hogan's social distancing restrictions, one of the industry's main markets—crab houses touting the state's iconic crab feast—virtually disappeared overnight. Meanwhile, three of the state's nine crab-picking houses have received a portion of their seasonal guest workers, who arrive each spring on H-2B visas from Mexico and elsewhere in Latin America, with new safety measures in place such as six-foot workspace spacing, daily temperature checks, and personal protection equipment. Failing to receive workers in the federal lottery system, the other six processing houses remain closed. Meanwhile, seafood markets remain open, with some sighting similar business to years past, while watermen are looking for new ways to distribute their catch, with eateries like The Local Oyster now selling steamed crabs for carry-out. Some watermen fear decreased demand will lead to increased supply and effectively lower crab prices, though with crabs largely not inundating Maryland waters until late spring and early summer, it is unclear how the industry will be impacted long-term.
MPT'S CHESAPEAKE BAY WEEK RETURNS
In the midst of coronavirus quarantine, Maryland Public Television's annual Chesapeake Bay Week, now in its 16th year, couldn't have arrived at a better time, with a full evening lineup of local programming on the nation's largest estuary, on air through April 25. Learn about the likes of the bay's iconic lighthouses with the brand-new Chesapeake Beacons, rising sea levels with Tidewater, local river-keepers with A Voice for the Rivers, the state's historic shad fishery in Shad Run, and all things oysters with Oysterfest, as well as some of MPT's highest viewed specials, Eatin' Crabs: Chesapeake Style and Eatin' Oysters: Chesapeake Style. The programs are also available for livestream viewing via mpt.org.
FERRY SERVICE
The Maryland Department of Transportation has struck down the proposal of a publicly operated car ferry as an alternative to a new third crossing of the Chesapeake Bay Bridge. In a recently released 43-page report, MDOT argues that, as a stand-alone option, a ferry would not alleviate congestion at the current spans along Route 50 between Anne Arundel and Queen Anne's counties, and would also cost up to $3.4 billion to build and operate. (Past estimates project a third span could cost upwards of $7 billion.) Officials have recommended that such operations be considered in combination with other transportation alternatives. Several car-carrying ferries used to operate on the Chesapeake before ceasing operations in 1952 following the completion of the first existing span.
TOXIC TAKEDOWN
Due to the coronavirus pandemic, this spring's Maryland legislative session was adjourned early for the first time since the Civil War. But while some eco measures fell to the wayside, such as a push for sustainably designed state buildings, the General Assembly did pass a win for environmentalists during the final minutes on March 19 with a ban on chlorpyrifos, a harmful pesticide linked to brain damage in children, as well as disorientation and death in wildlife. The European Union, plus California, New York, and Hawaii, have also banned the chemical, making Maryland the fourth state in the U.S. to do so. Though final amendments included a sunset clause for June 2024, as well as waivers for particular green bean growers and orchardists, advocates feel the legislation is still a step in the right direction.
TRASH TALK
As coronavirus-related quarantine orders are creating positive environmental impacts across the globe, the Order of the Wheel, a secret society of Baltimore's beloved Mr. Trash Wheel, has returned to recruit its third pledge class of green stewards who will work to protect local waterways. Run by Waterfront Partnership—which oversees the garbage-eating, water-cleaning receptacles around the region—applications are open through May 11, with participants required to complete five green tasks over five weeks times. Each is tailored for at-home or socially distanced outdoor activities, such as recycling used goods and creating your own water filter. As of Monday, some 470 residents have signed up, with approximately half being new pledges.
BAY UPDATES
The Chesapeake Bay Program has released its annual Bay Barometer health report with a new look. Focused on updates to the goals and outcomes of the multi-state Chesapeake Bay Watershed Agreement, the report now highlights only the latest indicators of progress, many of which have been previously reported. For the 2018-2019 year, seven key takeaways include that record rainfall led to the highest amount of freshwater entering the estuary since monitoring began in 1937, contributing to lower salinity levels in parts of the bay and the largest observed dead zone in the past five years. Meanwhile, the Department of Natural Resources' 2019 winter dredge survey suggests the population of blue crabs increased nearly 60 percent last summer—news that incited a flurry of headlines at the time—while harvests were below the overfishing threshold. The 2020 survey is due out in late spring. In addition, underwater grasses are slightly down, but still make up an estimated 91,559 acres of the Chesapeake Bay and its tidal tributaries. The report also pointed to increased efforts in land conservation, pollution reduction, and public access.