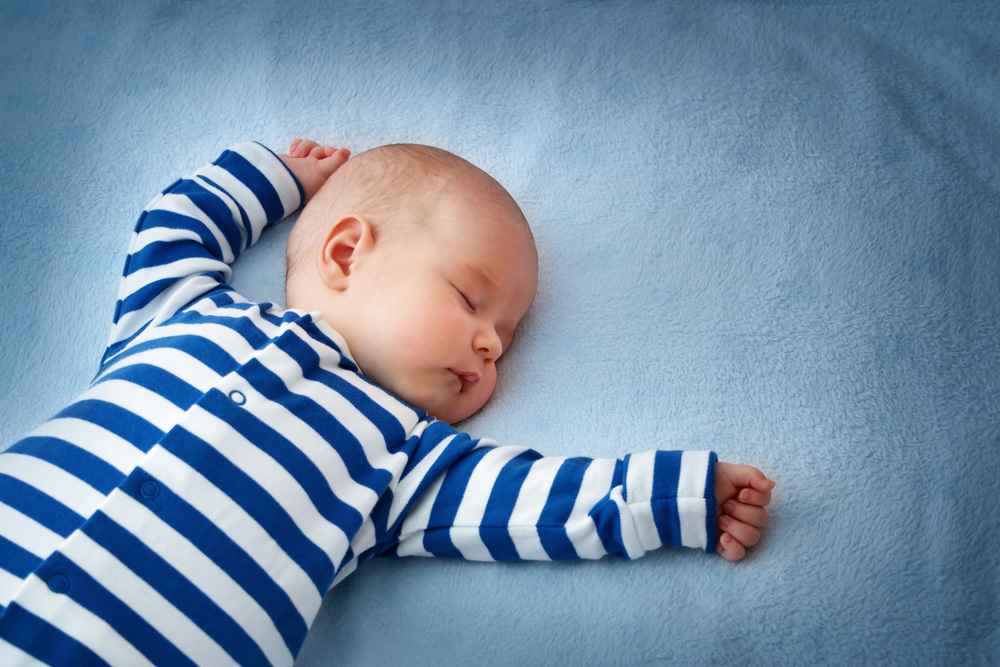 Shutterstock
October is sudden infant death syndrome (SIDS) awareness month. Many parents have heard about the sudden, unexpected death of an infant, usually during periods of sleep. But the syndrome, which affects babies under the age of 1, and its causes still largely remain a mystery.
According to the Baltimore City Health Department, the city experienced the lowest infant mortality rate on record in 2015—8.4 per 1,000 live births—a 19 percent decline from 2014. Each year, about 4,000 infants die unexpectedly during sleep from SIDS, accidental suffocation, or unknown causes.
Last year, Baltimore native Shantell Roberts developed a Portable Alternative Crib (PAC) for expectant mothers and caregivers, which features a mattress at the bottom of a box to serve as a baby's first bed. After losing her infant daughter years ago to SIDS, she has dedicated her life to helping other mothers to protect their babies by promoting safe sleep.
"It's a national epidemic," she said. "It's always a problematic topic, especially within multi-generational households who have older family members who think it's a myth."
On October 6, the fourth annual Walk for Hope will take place at Lake Montebello to raise awareness for SIDS and infant loss. The Baltimore-based nonprofit Elijah's Hope Foundation "walks for the babies who have left us too soon" whether from SIDS or miscarriage. The proceeds from the walk will go to the Elijah Hope Scholarship for a graduate student pursuing a degree in social work, public health, nursing, or human services with a concentration in maternal and infant and child health.
To help protect your babies, we've put together the recommendations from the National Institute for Health (NIH) and the Center for Disease Control (CDC) for safe sleep for babies to prevent SIDS:
Place the baby on his or her back during sleep.
Although parents are concerned with choking during sleep, there's no need to worry. The baby's natural bodily instincts will take over and prevent that from happening when the baby is sleeping on their backs.
A firm mattress with a fitted sheet is all you need.
Soft surfaces, such as memory foam, can increase the baby's chances of sleep-related death. Keeping soft objects like pillows, blankets, and stuffed toys out of the crib will also decrease the chances of SIDS.
"Instead of using a blanket to keep the baby warm during the night, try a wearable blanket or thicker sleep clothing," Roberts suggests.
The baby can share your room, but should not share your bed.
"It's so easy for moms to breastfeed their babies and then fall asleep with them in the bed," Roberts said. "You can have the baby as close to your bed as possible, just not in the bed."
Accidental suffocation and strangulation can happen when a baby is sleeping sharing a bed increasing the risk of SIDS by 50 percent.
Do not smoke around your baby.
Environmental things like smoke, dust, and mold can also contribute to SIDS in infants.
"It's pretty self-explanatory, but it's something I have to reiterate often," Roberts said. "No matter what you're smoking, it should not be done around your baby."