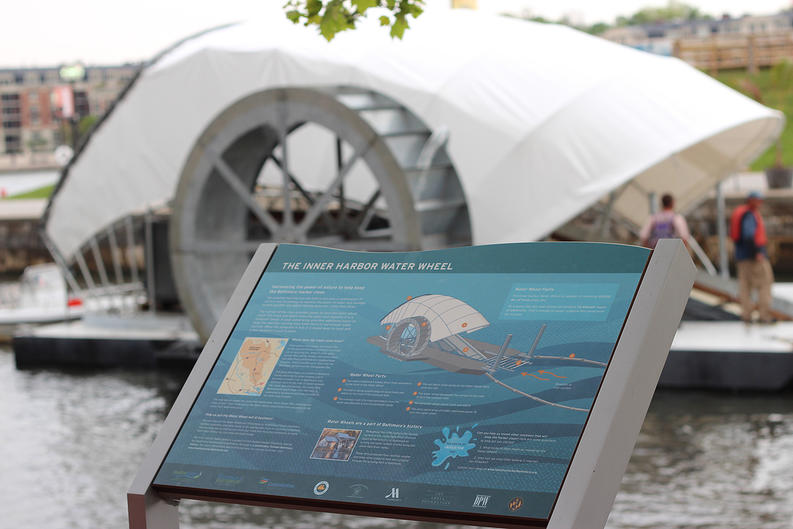 Sierra Club
Since the Inner Harbor's trash wheel began operation in May 2014, it's pulled more than 144 tons of trash from the Jones Falls River, intercepting some 105,159 polystyrene containers, 83,750 plastic bottles, and 4.1 million cigarette butts—enough, if strung end-to-end, to stretch to Frederick— just before the garbage spread into the harbor.
It's a
pretty incredible innovation, gathering worldwide attention last spring when it was introduced. In fact, a YouTube clip of the wheel in action following a rainstorm last spring has gathered more than 1.1 million views.
And now, via the trash wheel—which has its own wise-cracking
Twitter handle—Baltimore is believed to be the first city in the world to use reclaimed waterway debris to generate electricity.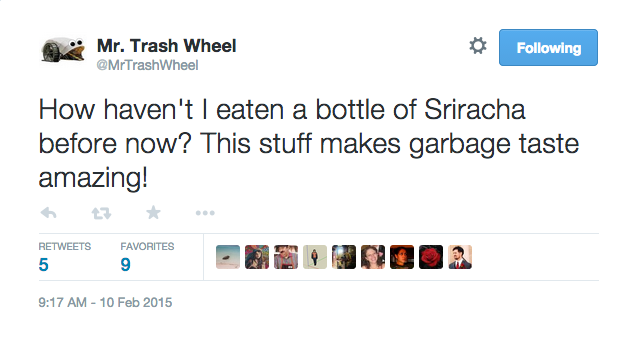 Under a new agreement, Baltimore City will pay for the trash to be disposed of by Baltimore Refuse Energy Systems Company at their South Baltimore waste-to-energy plant. Previously, disposal for the collected litter was paid for by private funding and buried in a landfill. (Note: the city's waste-to-energy plant has been dogged by concerns about
emissions in the past and the hope is that those issues have been fully addressed.)
According to estimates, each ton of trash will generate enough energy to heat 400 homes for an hour.
In January, the EPA and state of Maryland announced a
new agreement on pollution limits for trash in the lower Patapsco waterways, including the Baltimore's harbor. The water wheel is part of the Waterfront Partnership's Healthy Harbor Initiative, which hopes to make the Inner Harbor swimmable and fishable by 2020.