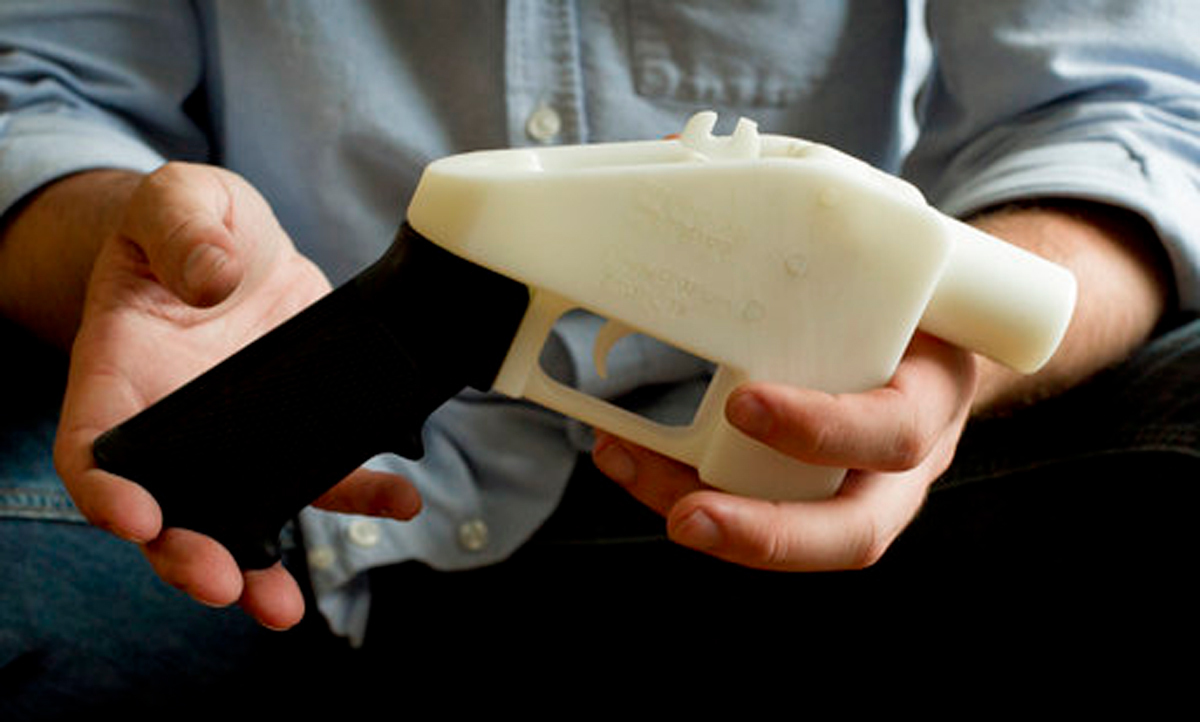 (Jay Janner/Austin American-Statesman via AP, File)
On Monday, nine attorneys general, including Maryland's Brian Frosh, filed a lawsuit against the Trump administration to prevent a Texas-based company from publishing blueprints for 3D-printed guns online. This would allow the downloadable guns for unlimited public distribution in any form.
The suit filed in Seattle asks a judge to block Defense Distributed from releasing the plans for the hard to trace guns, which officials say has already been downloaded by 1,000 people. A recent settlement between Defense Distributed and the U.S. State Department will allow people to avoid background checks by using 3D printers to make their own guns at home.
"This proposal for someone to put plans up on the internet for guns to be printed on a 3D printer is extremely dangerous," Frosh said. "The guns are untraceable because they don't have serial numbers, and they're undetectable in metal detectors, and it makes protecting people in Maryland more difficult."
Last month, the Texas-based company gained authorization from the State Department to post instructions for plastic firearms—which fire conventional bullets—including a single-shot pistol called "The Liberator," an AR-15 lower receiver, and a complete Beretta M9 handgun.
Cody Wilson, the founder of Defense Distributed who has been fighting for his right to post blueprints since 2013, says he's not concerned about the lawsuit against his company. In fact, last week a federal judge in Texas denied a motion for a temporary restraining order filed by gun control advocacy groups against the company to halt the distribution of the plans online—the same restraining order that is being requested through this new lawsuit.
"If you want your second amendment online, this is the fight," Wilson said on Twitter. "Join Me."
The most recent lawsuit was filed by the attorney general of Washington State, Bob Ferguson, who said, "If the Trump administration won't keep us safe, we will." Along with Washington and Maryland, other states joining the suit include California, Connecticut, Massachusetts, New Jersey, New York, Oregon, Pennsylvania, and the District of Columbia.
The document states: "Anyone with access to the [Computer Aided Design] files and a commercially available 3D printer could readily manufacture, possess, or sell such a weapon—even those persons statutorily ineligible to possess firearms, including violent felons, the mentally ill, and persons subject to protection and no-contact orders."
In Maryland, there are laws in place for those who wish to purchase a gun—including fingerprinting, extensive background checks, and a waiting period—but Frosh says that the ability to download and create a firearm completely destabilizes those laws. In light of this, he has signed a letter from 20 other attorneys general to Attorney General Jeff Sessions and Secretary of State Mike Pompeo expressing concerns over the federal government's recent settlement with Defense Distributed and urging them to withdraw from the settlement.
"It's shocking that the federal government would just allow this," Frosh says. "It's not just dangerous for the people, it's dangerous for the government. Every criminal that wants to stick up a 7-Eleven or commit a murder can download the file and create their own gun. It completely undermines the law enforcement system we have in place."
President Trump said on Monday in a tweet that the guns themselves didn't "seem to make much sense" and that he was speaking with the National Rifle Association (NRA) about the matter.
I am looking into 3-D Plastic Guns being sold to the public. Already spoke to NRA, doesn't seem to make much sense!

— Donald J. Trump (@realDonaldTrump) July 31, 2018
Frosh anticipates a hearing to take place today for a temporary restraining order to stop Defense Distributed from posting those instructions online.
"We're going to do everything we possibly can to stop this from happening," Frosh said.