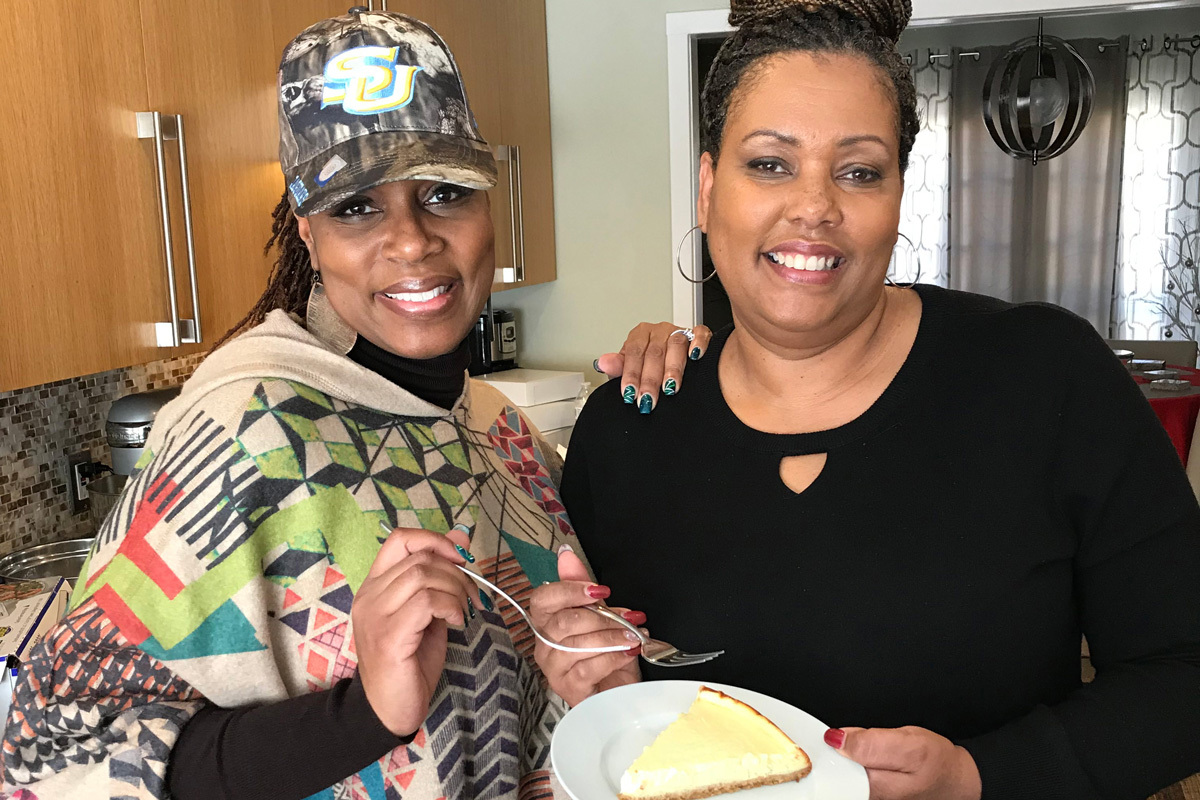 The Furlough Cheesecake
Imagine being asked to work for the next month without pay and no set date for when it would come. This is the reality for 800,000 federal workers in the country during the partial government shutdown, which is now the longest in history at 24 days.
Nearly 172,000 Marylanders have been furloughed and are struggling to pay mortgages, rent, and utility bills. Mayor Catherine Pugh has taken action, calling for all major utility providers to waive late fees and allow more time for payment of bills for all furloughed federal employees in Baltimore City.
"I am continuing to reach to our financial institutions to urge their cooperation and accommodation for city residents affected by the prolonged furlough," Pugh said in a statement on Monday. "It is unacceptable that federal employees have become pawns in what is clearly a political game. I urge the administration and members of Congress to get our government back to work for the citizens of Baltimore, the State of Maryland, and our entire nation."
For residents like Treesa Gaither in Gwynn Oak, who works for the Internal Revenue Service and survived the last shutdown in 2013, Pugh's statements don't put her at ease. Gaither, who's worked for the IRS for 10 years, learned that she would not be returning back to work on Friday, December 21, and has no way of accessing the documents she needs to benefit from the mayor's help. She says that many of the lenders require a furlough letter that was sent to her work email that she can not access during the shutdown.
"What they fail to realize is that the actual companies and banks and financial institutions are making it difficult," she said. "It doesn't matter that the mayor says that, it doesn't matter that OPM [Office of Personnel Management] has issued on their website a template that we could use. These companies are still not accepting a lot of these things—they're not willing to help."
Gaither has been selling crocheted hats and scarves to supplement her income. Similarly, Maryland residents Jaqi Wright and Nikki Howard have decided to turn their misfortune around—in the form of cheesecake. The sisters, who work for the Department of Justice and the FDA, respectively, created The Furlough Cheesecake after they learned that they were going to be unemployed during the government shutdown.
"We don't know when this is going to end. We don't have a clue," said Howard. "But instead of dwelling on that and feeling the depression that tends to come with these kinds of situations, we're making a decision to do something else."
The idea came about during a New Year's holiday party when the pair's mother was so impressed their cheesecake baking skills. Wright and Howard began selling whole cheesecakes—original and sweet potato—for $29.98 each to provide for their families during this hard time. Both women have husbands who are unable to work due to disabilities, so they are the sole breadwinners in their families.
Gaither is also her family's sole breadwinner and, while many federal employees are eligible for unemployment, she says that they aren't expecting to receive the first checks until the end of the month. She's been spending the majority of her days arguing and pleading with lenders and creditors to apply some flexibility to her accounts, but it has not been easy.
"One of the federal credit unions that we use told me that they couldn't waive this month's payment for us, but instead suggested that we take out another loan to pay it," she said. "Can you believe that? They want us to take out another loan to pay a loan, that makes no sense at all."
Thanks to her husband's overtime pay, Gaither has been able to stay afloat, but that's only a temporary fix. She is expecting to return to work on January 28 for the beginning of tax filing season, but with no pay in the foreseeable future—although she is hopeful that she will be paid retroactively for the hours worked during filing season.
"No matter who the president is, at the end of the day they are my commander in chief, that's just what it is," Gaither explained. "But when you're telling 800,000 employees to work and not get paid or not get paid at all because of this one thing that you want, that's a real problem. It's pretty much a smack in the face to us."