Beyond Her Badge
Meet Melissa Hyatt, the 14th Baltimore County police chief.
When Melissa Hyatt stepped up to the podium to address her family, friends, and fellow officers for the first time as the police chief of Baltimore County, she realized that the microphone was set about four inches too high. Wearing her signature spit-shined shoes and tight, low bun, Hyatt tried to pull the microphone down to her 5-foot-2-inch level, but it wouldn't budge. With the crowd waiting under the warm June sun, Hyatt shrugged, made a "Who cares?" hand gesture, and started her speech anyway.
After all, she had worked too hard for this moment and this position—as not only the county's new police chief, but its first woman to hold the title—to let anything ruin it. With her badge close to her heart, pinned to her uniform by her father, and more than two decades of local law enforcement service behind her, she finally felt ready to lead the 1,900-person police department. And nothing, not even a stubborn microphone stand, would hold her back from delivering the speech she'd been shaping since she was a young girl.
"Common problem I have," Hyatt cracked as Major Dennis Delp helped lower the mic. Then, with all eyes on her, she took a deep breath and started again.
When Hyatt was 3 years old, she told her parents, Sidney and Elaine, that she was going to grow up to be a police officer. Sidney, a retired major from the city's Baltimore Police Department, remembers his youngest daughter climbing onto his lap to read his paperwork on DWIs and traffic statistics. Before she was in kindergarten, she knew the correct way to pick up Sidney's police hat—one hand on either side, never touching the patent visor—and asked detailed questions about the department's policies. And as she grew older and became known around the police station as "Major Hyatt's daughter," she began to understand the weight of her father's work.
When Sidney served as a duty officer, he was one of the first people notified when another cop was injured or killed in the line of duty, and Hyatt, now 44, remembers the family's home phone ringing with grave news on the other side of the line. "I could see, even when I was young, the impact that the death of an officer had on an entire department and community," she says. To help make sense of the losses, Hyatt began writing poetry, and, although she blushes at the mention of this today, she still remembers the names of the officers she wrote about 30 years ago. "It was always something that I took to heart," she says.
As the years passed, Hyatt stayed steadfast in her goal of joining the BPD. She graduated from the University of Delaware in 1997 and was one of the inaugural recruits to the Maryland Police Corps, a federal effort to enlist college students to law enforcement. Hyatt says she never imagined starting her career anywhere other than the station where she sat on police motorcycles as a young girl or interned as an undergrad. "There was never a doubt in our minds that Melissa would end up there," Elaine says.
But Hyatt's first years on the job weren't always so easy. There were times when Hyatt knew she was being judged for being a "legacy," as officers grumbled that she only got her position because of her dad's tenure. "People look at you a little closer to see if you're living up to their reputation," she says. "While I knew I had my dad's support, it was important to me that I did things on my own."
"She competes with all of those big fellas, and she leads the way."
Determined to make her own way in the department, Hyatt grinded through those first years by working as hard as she could. She developed a reputation for staying calm under pressure and refusing to let anything break her cool, composed demeanor. Not even the district's lack of a women's locker room fazed her; she changed at home and came ready to work.
Over time, Hyatt moved up through the district's ranks, serving on squads such as the bicycle unit and the mobile enforcement team before reaching her ultimate goal: the SWAT team. "I figured out that in those situations, the more chaotic it was, the more time slowed down for me," she says. "When everything slows down, it gives me the ability to make decisions in tough situations."
Within four years, she became the first female sergeant on the Baltimore Police Department tactical team, where she coordinated operations at hostage and barricade scenes. "Her mother and I used to laugh, because when they showed a local SWAT team operation on television, there were all of these big, tall guys, and then all of a sudden, the camera would drop to show this little thing," Sidney says with a laugh. "It made us so proud. She competes with all of those big fellas, and she leads the way."
If you want to understand Hyatt—what she cares about, how she makes decisions—look no further than her resume. She led a tri-district initiative against violent crime; she became a deputy major, a captain, and a lieutenant colonel. When the city erupted in April 2015 following the death of Freddie Gray, who died of spinal cord injuries while in police custody, Hyatt, who was serving as the police commissioner's chief of staff at the time, pulled away from her post to help direct department resources across the city. During her final years with Baltimore City, she oversaw all nine districts as a colonel and chief of patrol, took command of the agency's homeland security and training division, and served as the chief of the department's special operations division. "I loved the camaraderie that builds between officers from constantly not knowing what comes next," Hyatt says. "I loved the adventure of it, I loved being out on the street; it made me happy."
As the city's police department waded through the controversial aftermath of the Baltimore Uprising—including a U.S. Department of Justice investigation of its policing—Hyatt became the highest-ranking woman on the force. But when her responsibilities were reshaped in anticipation of the mandatory changes laid out in the DOJ's consent decree, she decided to retire from her home of more than 20 years. "It wasn't an easy decision," she says simply.
In April 2018, for the first time in her career, Hyatt transitioned into the private sector as the vice president of security for Johns Hopkins University and Medicine. ("My goodness, the number of suits I had to buy," she remembers.) No stranger to controversy, Hyatt served in that role as the school lobbied for its own armed police department, a widely debated move that raised concerns from students and the surrounding community about racial profiling and over-policing. Hyatt testified in favor of the measure, asserting that the new police force would help make the university and its neighborhood safer, and oversaw security operations during a sit-in that resulted in the arrest of seven protesters.
Although Hyatt was proud of the strides her team made at Hopkins, she couldn't deny that she missed police work, especially the daily grind of responding to calls with fellow officers and the adrenaline rush that came with making decisions in a risky situation. "I quickly began to realize that I hadn't done everything that I wanted to do in law enforcement," she says.
"A police department has to reflect its community; it benefits everyone."
As luck would have it, Baltimore County police chief Terrence Sheridan announced that he would retire by mid-2019. Hyatt applied for the highly sought-after position. "We listened and watched and waited," Elaine says. "We knew that this was a dream for her."
In early May, Baltimore County Executive Johnny Olszewski Jr. told Hyatt that she was his nomination for the job, a moment she describes today as surreal. "After a whole career in law enforcement, you get to a certain point where you think, 'Well, if I were ever in charge. . .,' and then, all of a sudden, you gulp and realize that you are in charge now," she says with a laugh.
After a unanimous confirmation from the Baltimore County Council, Hyatt was sworn in as the 14th Baltimore County police chief. During her swearing-in ceremony, Hyatt spoke calmly and firmly about leading her new department in rebuilding trust with the community, rethinking oversight and accountability, and reevaluating technology use within the police force. "Hyatt has demonstrated the ability to think dynamically about leading law enforcement, particularly in a large and diverse jurisdiction like Baltimore County," says Olszewski. "Frankly, she's one of the hardest workers that I've ever seen."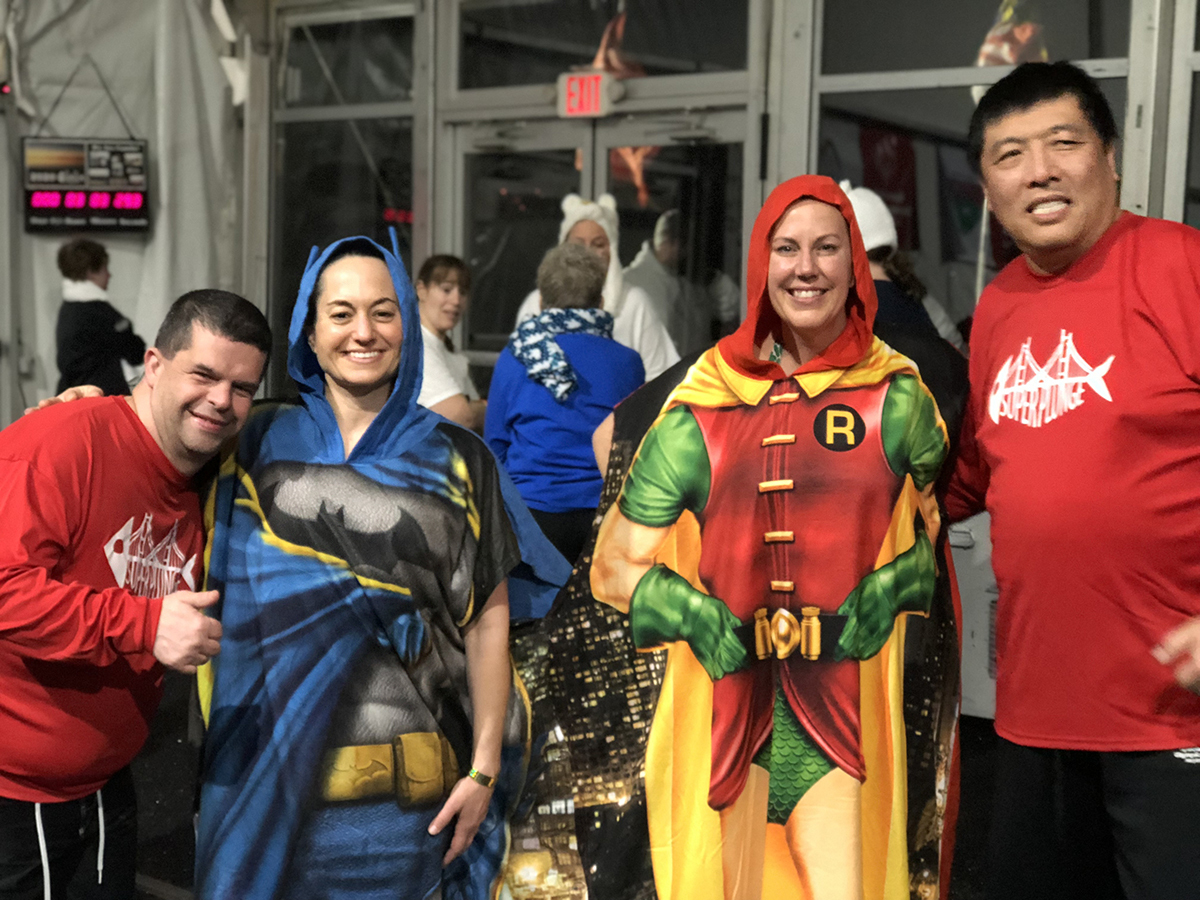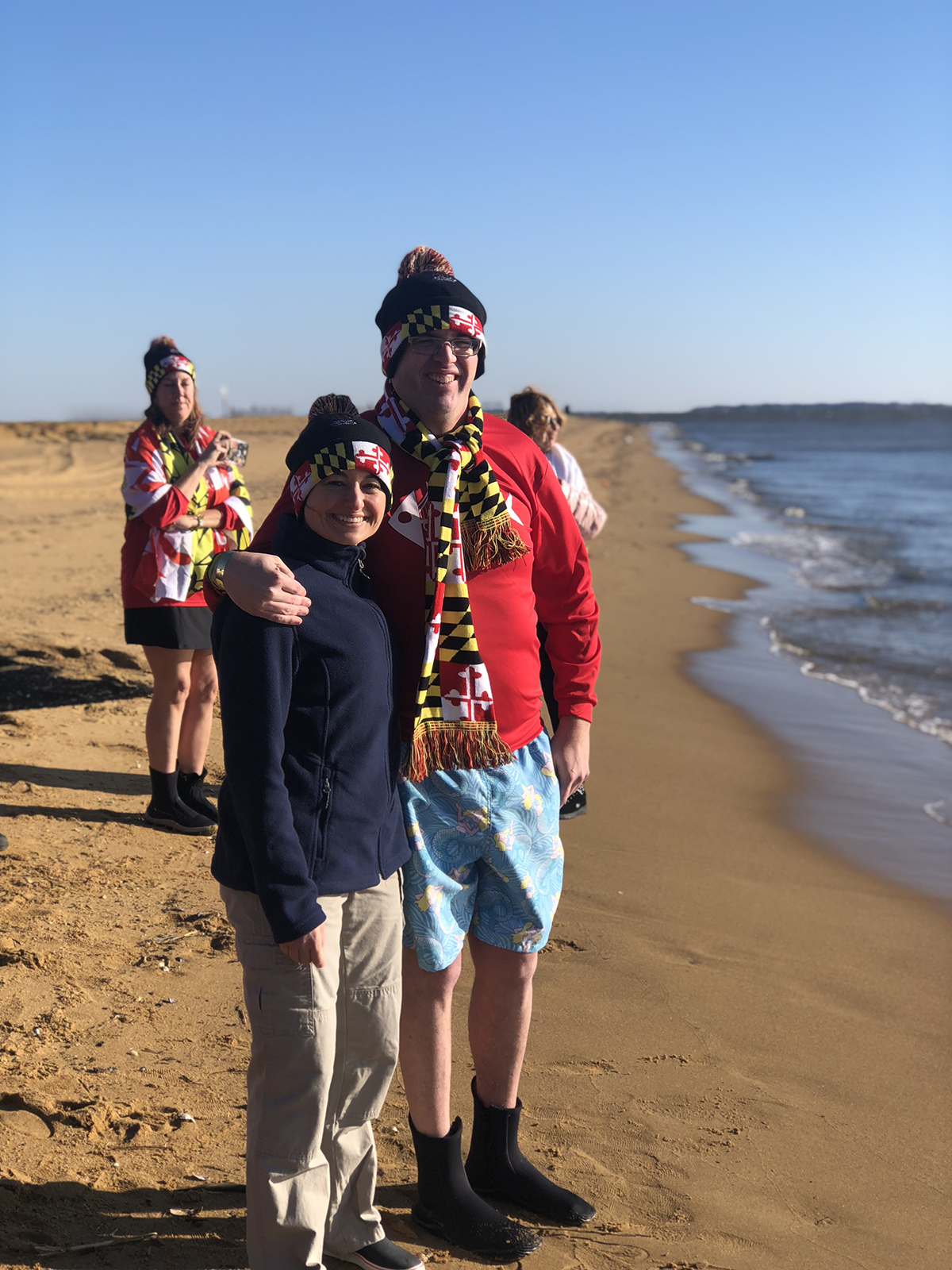 And just like that, Hyatt transitioned from being a nose-to-the-ground public servant to a full-blown public figure. Never one for the spotlight, she had to learn to embrace the line of locals waiting to shake her hand at events, as well as the small army of staffers who follow her to each item on her agenda. But the limelight seemed like a small price to pay for a platform big enough to execute her ideas. So, she got to work.
One of Hyatt's top priorities for her first months on the job was to meet as many department members as possible. She wanted to hear about their experiences with the agency, talk with minority members about the challenges they face, and figure out how to recruit more diverse talent. As of September, 80 percent of sworn county officers were white, although white people make up only 57 percent of the area's population. "A police department has to reflect its community; it benefits everyone," Hyatt says. "You want the community to see people in the police department who look like them and have similarities to them, because, maybe for the first time, they'll consider having a career with us."
As chance would have it, the leading legislative initiative of her career would present itself within her first few months, thanks to a string of commercial burglaries of retail firearms establishments last summer. After learning that some of the stores had been burglarized but hadn't installed additional security measures, Hyatt and her team identified gaps in local regulations that could be closed to prevent similar future burglaries. In the fall, she met with Olszewski to pitch The SAFE Act, which requires county firearms establishments to implement a police-approved security plan, including video surveillance, secure storage spaces, and security guards to protect their inventory.
"I wanted those roles not as the top female, but as the top candidate."
"The requirements of The SAFE Act are less stringent than what the state law requires for medical cannabis dispensaries," Olszewski says, prior to signing the bill into law in late January. "We think that anytime there are gaps in the law that help fuel violence, we have a responsibility to do something, and I applaud the chief and her team for bringing this to my attention."
That kind of direct community outreach has been a hallmark of Hyatt's tenure. She understands, for example, the importance of joining Olszewski for a neighborhood walk through Lansdowne, even though her dynamic with residents has shifted since her early days of walking foot patrol. Although she's a private person, she pushes to be seen as an approachable, trustworthy chief in every setting.
"With every rank that I ascend, it gets more difficult to have the type of interactions with people on the street or officers that I want to be able to have," Hyatt says. "The onus is on me to not get so busy with other priorities that I forget about what brought me to this job and what is most important."
One change that Hyatt continues to grapple with is her unofficial title as the first female police chief of Baltimore County. On one hand, she understands that there's a significant responsibility that comes with being the first to break the glass ceiling and subsequently become a role model for the next generation of girls who write poetry about law enforcement. But on the other, she knows that she didn't get this position for any reason other than being the most qualified person for the job. And when the prefix "first female" is added to her title, the emphasis feels like it underscores the fact that she's a woman, not her decades of experience.
"Any position I ever went for during the course of my career, I wanted those roles not to be the top female, but to be the top candidate," Hyatt says. "At the end of the day, I don't want to be judged as the county's first female police chief. I want to be judged on what I accomplish in this role, regardless of who or what I am."
On a rainy day in December, Hyatt spent an afternoon stationed between cartons of blueberries and cherries at Wegmans in Hunt Valley, handing out automobile safety tip cards. For more than an hour, Hyatt greeted every incoming customer and waved hello to every toddler riding in a shopping cart. Meanwhile, a few feet away, Hyatt's chief of staff, a Precinct Seven colonel, and a shopper were caught up in conversation. When the man turned to leave, the colonel gestured to Hyatt's turned back and said, "And there's our new police chief!" The man let out a single, low chuckle and replied, "Well, good luck with that."
Maybe Hyatt heard the comment; maybe she didn't. After more than 20 years in this field, she's learned to ignore the comments about her size, gender, and capabilities. After all, that person doesn't know what it's like to work for a police department that doesn't have a women's locker room, or hear fellow officers say that the only reason she got her first job was because of her dad. They don't know what it's like to be promoted to the highest role in Baltimore County law enforcement, only to have the fact that she is the first woman to do so become the focal point of her story.
But she does. And despite what that man or anyone else thinks, it's her responsibility to keep everyone in that Wegmans, that town, and that county safe. So, as the stranger walks toward the exit, Hyatt stands bolt straight and keeps her gaze trained on the entrance, waiting for her next opportunity to help someone.