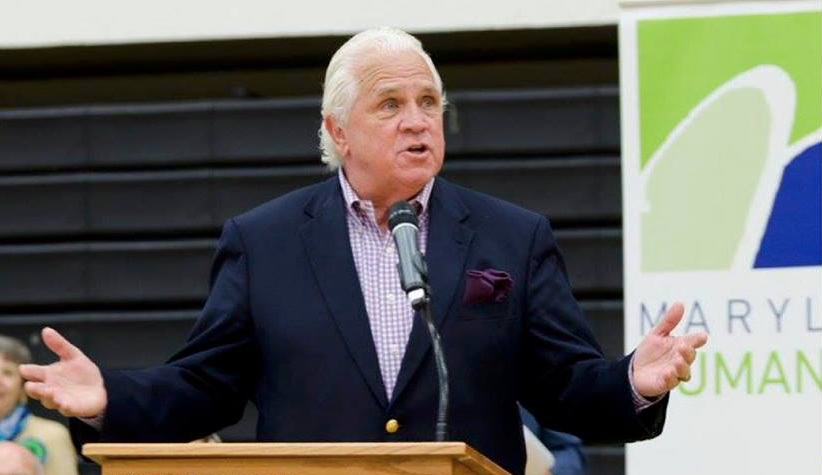 Sen. Mike Miller/Facebook
Mike Miller, the longest serving president of the Senate in Maryland history, announced Thursday that he is stepping down after 33 years due to health issues. Miller, who will be 77 by the start of the next legislative session in January, has been battling prostate cancer for more than a year.
Cantankerous, charismatic, stubborn, and generous by turn, Miller wielded power in the Maryland General Assembly perhaps like no other before him. First elected to state Senate in 1975, he rose to president of the Senate in 1987, and ultimately dominated the state legislative process across the tenures of five governors.
At a press conference, Miller said he will continue to represent his district, which includes parts of Prince George's, Calvert, and Charles counties while he continues treatment.
Baltimore state Senator Bill Ferguson, 36, was unanimously tapped by his Democratic colleagues—who hold a sizable advantage in the legislature—to succeed Miller as their leader. With Baltimore County state Del. Adrienne Jones rising to Speaker of the House of Delegates earlier this year—the first African American and woman to hold that role—the youthful Ferguson's ascension marks a significant course change in leadership in Annapolis. And, perhaps, a shift in political power in the General Assembly by back toward the state's largest city.
Jones succeeded deceased House of Delegates Speaker Michael Busch, who had held the position for nearly a decade and a half, in April. A former teacher and coach, Busch was considered the kinder and gentler of the "Two Mikes," as Miller and Busch came to be known. Busch passed away in office at the end of the last General Assembly following a long illness and liver transplant.
Baltimore has lost notable sway in Annapolis over the past several decades as the city's population dwindled. The combination of Ferguson and Jones now holding both top positions in the General Assembly could change that perception.
Miller was not just longest serving president of Senate in Maryland history, but also the longest, current serving state Senate president in the country.
He led the state Senate through the passage of a series of controversial measures in recent years, including a ban on the death penalty, and support for legalized gambling and same-sex marriage, the last of which Miller did not vote for himself, but also did not block from coming to the floor of the General Assembly.
In many ways, Miller remained a politician from a previous era. A voracious reader and student of history, Miller was also a protector of the state Senate and General Assembly traditions. In a profile of Miller several years ago, Barbara Hoffman, a former Democratic senator for Baltimore City and County, told Baltimore, "I think his legacy is to be a model for caring about the institution of the Senate more than any one thing."
"He is the guardian of the tradition of the Senate," Montgomery Senator Richard Madaleno, who arrived in Annapolis as a budget analyst in 1989, said in the same 2013 profile, describing Miller as the "pillar" of the Maryland Democratic Party. "He knows how to bring people together to form a majority to get an issue done, whether that's through humor, through discussion, or through yelling."
Miller also considers Republican Gov. Larry Hogan a friend. Miller knew Gov. Hogan's father, a former Prince George's county executive, and has known the governor almost his whole life—a relationship that has somewhat diffused party tensions in the General Assembly in recent years. Miller's "steady presence and trademark humor will be deeply missed" as Senate president, Gov. Hogan said in statement. "I have immense respect for Mike Miller," Hogan added. "For the past year, he has shown all of us what courage and determination look like as he faces a very tough personal battle."
Meanwhile, local and state elected officials praised the selection of Ferguson, who is more liberal than Miller, generally considered a centrist or conservative Democrat. A former teacher and attorney, Ferguson has been vocal in his support for more public education spending as well as the recent Kirwan Commission recommendations calling significant funding increases for public schools. Hogan has called the Kirwan education spending recommendations "half-baked" and referred to the commission as the "Kirwan Tax Hike Commission, setting up a likely contentious battle in Annapolis during the upcoming General Assembly.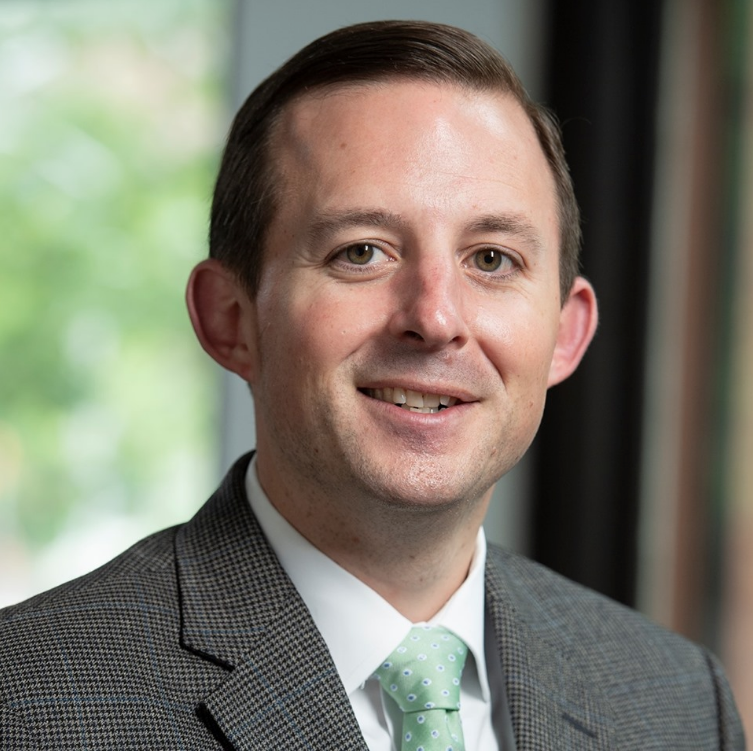 State Sen. Bill Ferguson
City Council President Brandon Scott called Ferguson a "hardworking public servant for the people of the 46th District and for every Baltimorean."
"He loves our city and he loves our state," Scott said. "I know he'll honor our city as President. Senator Ferguson will ensure our greatest resource—our young people—get the resources they need for a quality education, regardless of their zip code."
Baltimore Mayor Bernard C. "Jack" Young highlighted Ferguson's background in teaching and leading voice for increased funding for public education. "I know that he will be a passionate advocate for our children, and a committed partner as we work together with his colleagues in the legislature to ensure that Kirwan is fully funded," Young said.
Maryland U.S. Senator Chris Van Hollen said in a statement that'd he'd seen Miller Wednesday night at the Morgan State tribute to Elijah Cummings and that Miller insisted his doctors let him out of the hospital to eulogize Cummings.
"That's Mike," Van Hollen said. "Always there for friends; always there for Maryland. Mike Miller has dedicated his life to serving Marylanders and set the gold standard for true leadership in the State Senate. I was proud to serve under him, and to this day appreciate his mentorship and wisdom. His guiding hand will be missed, but I'm confident that Bill Ferguson will serve our state well."