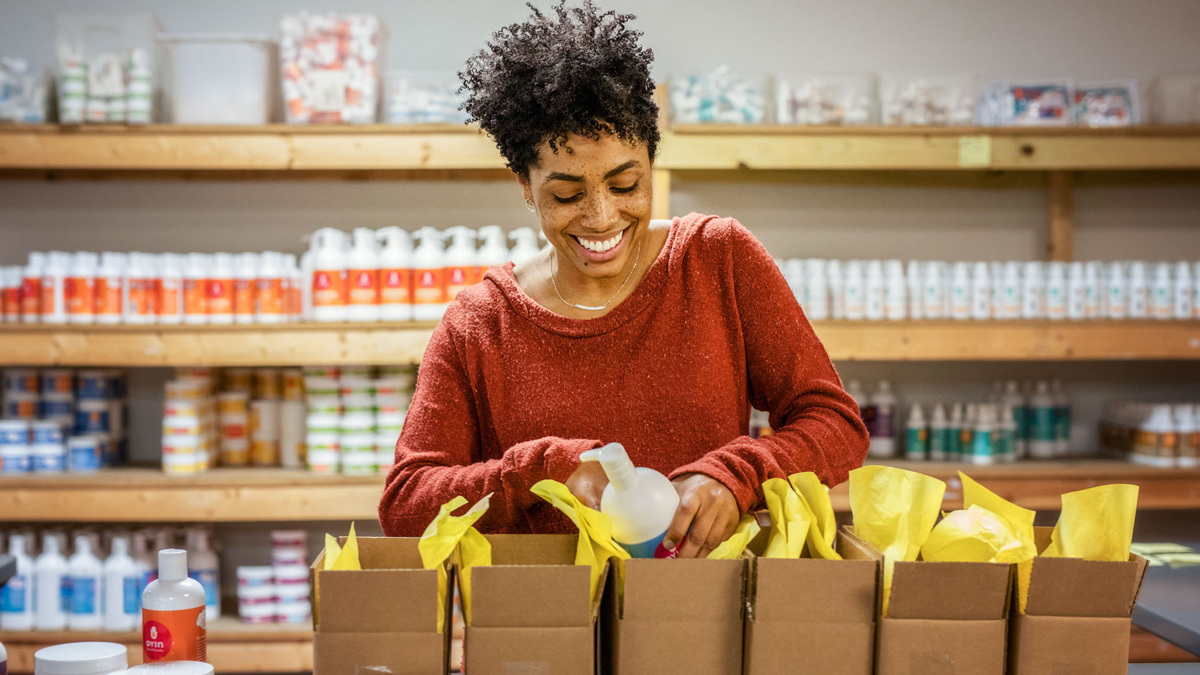 Facebook
Without a business degree or cosmetology license, Jamyla Bennu began making hair products in her kitchen and shared the recipes with her online followers. It was then, in 2001, that Bennu and her husband Pierre birthed Oyin Handmade, a natural hair and body care product line, in their kitchen of their Baltimore home. 
Fast forward more than a decade later, Oyin—which is Yoruba for honey—has come a long way from kitchen concoctions and Mason jars. It is now an internationally recognized and award-winning beauty brand sold at major retailers like Target, CVS, and Whole Foods. And she credits a lot of their success to social media.
"It really just started to spread by word of mouth," she said. "Then I looked up two years later and it's all that I was doing. It kind of took over."
During the early stages, Bennu realized that social media was a great way to communicate with her customers, but she had no real marketing training to do it effectively. She came across a program created by Facebook, the Small Business Boost, that involves a series of workshops that educate small business owners on the tools for how to use Facebook and other social media to benefit a business.
"Before the workshops, I had been experimenting in a haphazard sort of way," she said. "I'm a maker, I'm not a marketer so I didn't come into it thinking about the different technical strategies to use. That's not my native language, so it was very useful to get access to information about how to use the tools effectively."
After learning the best practices for branding her business (including peak times to post, using Facebook Live), she decided to continue her relationship with Facebook by becoming a member of the #SheMeansBusiness project. This online network celebrates women in business and showcases inspirational stories from those who use Facebook as a main tool for marketing and connecting with their customers. Bennu's journey was such an inspiration that she is one of seven women profiled on the website.
"It was part intimidating and part exciting to have an outside crew come in and let me tell my story to a wider audience," she said. "It was also exciting to see my work and my company through their eyes. I don't get to tell my story often and take a step back to look at the impact in a larger social sense." 
Oyin Handmade is very active on all social media platforms and Bennu says it's become the best way to engage with their customers. Whether it's used to promote a new product or share tips and tricks, she says that social media has changed the way she does business.
"In the realm of natural hair and beauty, there's tons of people who are using Instagram and Facebook to share their experiences and product reviews," she said. "Social media is vital to us."