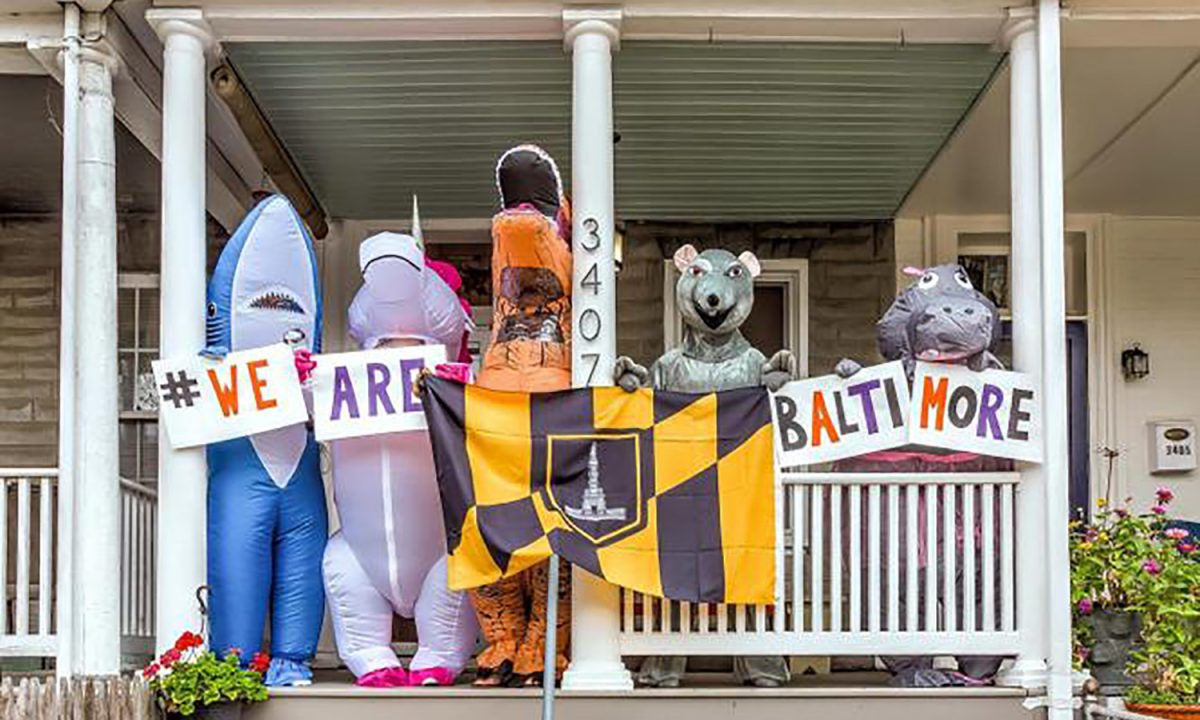 Dudley Roan Home Group/Redfin
Christina Dudley is fairly certain that she and her Dudley Roan Home Team almost caused an accident on Chestnut Avenue in Hampden this week.
Amidst the recent negative discourse coming from the highest office in the country, she and her game-for-anything clients selling a row house at 3407 Chestnut Ave. decided to do something to bring a smile to people's faces. As a result of their efforts, those driving by the nearby stop sign did a double take when an assorted cast of costumed characters appeared on the property's front porch.
The real estate group has gained notoriety for adding a touch of cheekiness to its listings, featuring animals, superheroes, and other personalities in various backdrops. Front and center in this particular listing, a collaboration with Berkshire Hathaway HomeServices PenFed Realty, is a costumed rat—a reference to the president's recent comments.
Joining in are a mishmash of characters who have appeared in other Dudley Roan listings. The anthropomorphized animals can be seen holding a sign carrying what has become the rallying cry for the city, We Are Baltimore.
"We just wanted to have a little fun with it," Dudley says. "Baltimore is a very diverse city and accepting of all, and we wanted to showcase it in a better light than the press it has been getting."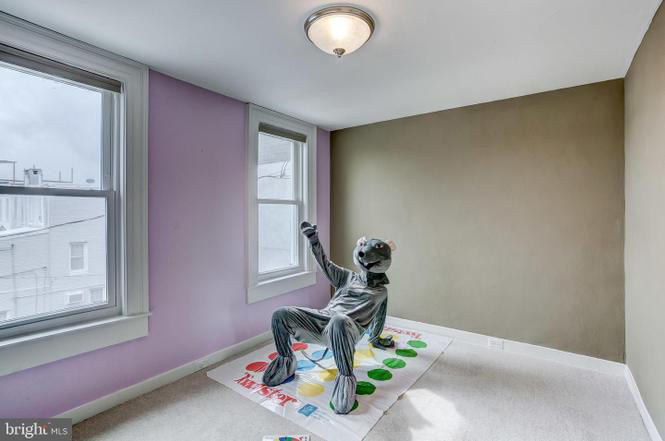 Dudley says that the whole thing came together organically. It wasn't originally the plan to have any animals appear in this particular listing, but the timing ended up being too good to pass up. Donning the costumes are employees of Dudley Roan, as well as a few of Dudley's very gracious friends.
As for the house itself, it has four bedrooms, 1.5 baths, and a new porch and kitchen. Prospective home buyers have taken notice, too. Dudley says that in the 24 hours the listing has been up, they've already scheduled six showings. It's a clear sign that the city is responding and noticing efforts big and small to bring something fun and light in what has been a tumultuous time.
"Everything has been really positive," Dudley says. "This was a team effort. We wanted to get the message out that Baltimore is a great city."