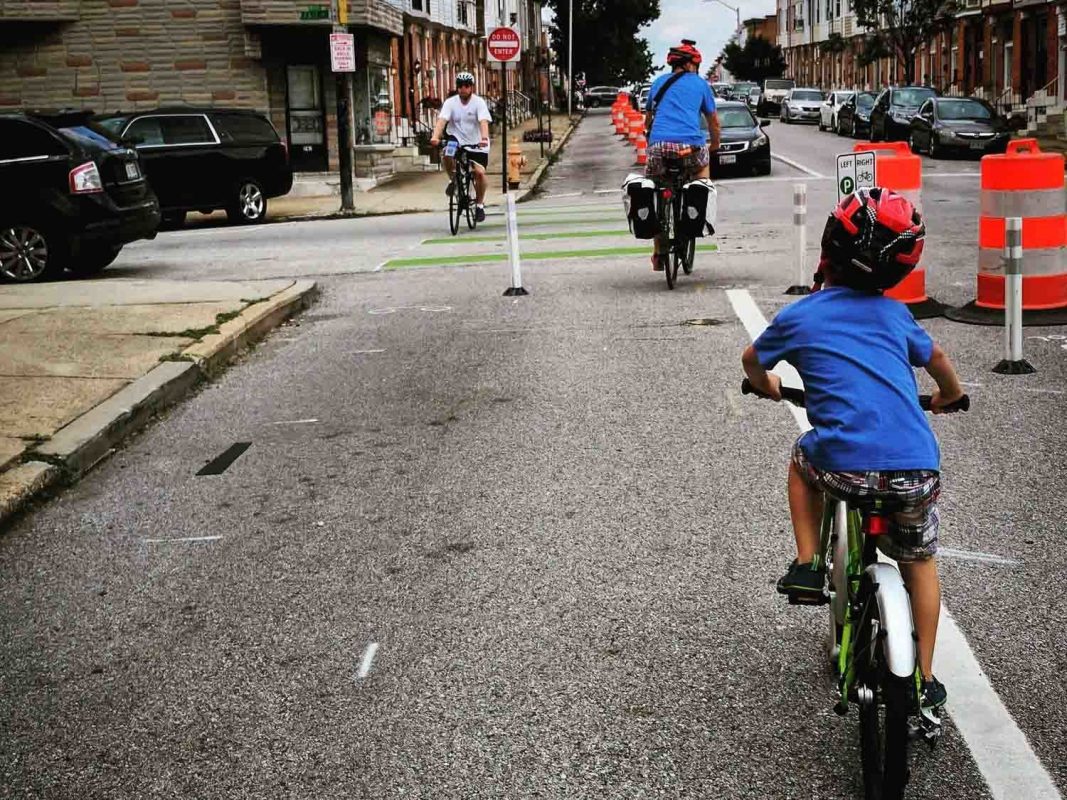 Bikemore
The Potomac Street bike lane in Canton will remain intact after cycling advocates and city officials reached an agreement Tuesday evening.
Local bike advocacy group Bikemore filed a suit against the city after the plans to completely remove the bike lane in Canton citing that the lanes did not allow sufficient room for emergency vehicle passage.
Bikemore and Canton residents Marisa Saville and Stephen Iannelli—led by the legal team of Mark Edelson and Mark Stichel­—were granted a temporary restraining order on June 9, two days after Pugh's announcement, that prevented the city from making any changes to the street until a hearing was held to discuss it.
Saville and Iannelli could not be reached for comment.
"We believed that removing the lane was losing ground and really setting a dangerous precedent for how we make decisions in the city," said Liz Cornish, executive director of Bikemore. "We have to decide what the future of transportation looks like in Baltimore."
The hearing was set to begin on Wednesday. Instead, members and advocates of Bikemore passed out donuts and coffee in front of the courthouse on Wednesday morning as a thank you to supporters.
"We are confident this modified plan will preserve a high quality all ages protected two-way bike facility on Potomac Street, as well as safeguard public safety and accommodate emergency vehicles," the Bikemore website said.
The lawsuit came about after some residents expressed concerns when the construction began in April. The mayor then halted the process and proposed a redesign that Bikemore and its supporters opposed. Unable to come to an initial agreement, the city made the decision to completely remove the lane.
"We didn't have any clarity from the city whether that meant federal funding was threatened, or if we had to give back what we already used for the current construction in place," Cornish said. "The bike lane was already about 75-percent complete."
Now that the two parties have come to a compromise, they will meet and finalize the designs for Potomac Street. There was no deadline given for the planning, but once the plans are complete, the public will have a two-week period to review and make suggestions. A stipulation of the settlement states that there will be no changes made to the current street plan during the two-week window. After that allotted time, the city will review the suggestions from the public will begin construction.
Cornish said she's not commenting on specific designs and plans because she wants this to rest solely on the public's opinion as it rolls out without giving anything away.
"We are focused on partnering with the city," she said, "and ensuring that we have a plan for installing safe, protected bike facilities around Baltimore."