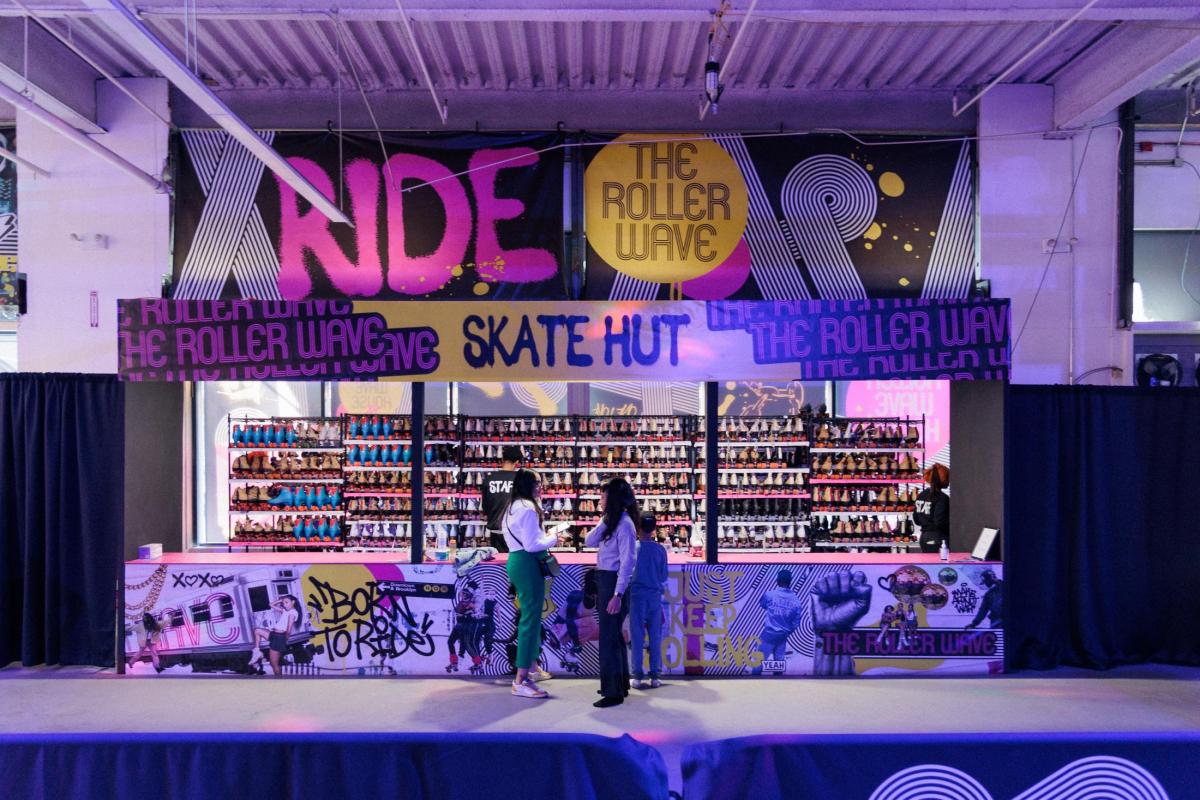 —Courtesy of Baltimore Peninsula
For years, city dwellers have had opportunities to ice skate their way through the holiday season at places like annual Inner Harbor Ice Rink, the Mt Pleasant Ice Arena in Northeast Baltimore, the Mimi DiPietro Family Skating Center in Patterson Park, and the Four Seasons Baltimore's rooftop rink in Harbor East.
Now, the Baltimore Peninsula is introducing a new wintertime tradition in the form of an indoor pop-up rollerskating rink.
"Usually, during the holiday season, everyone goes ice skating," says Chenire Carter, Director of Community and Experiences at MAG Partners, the real estate firm behind the Baltimore Peninsula development team. "With 63 percent of Baltimoreans being Black, really, what they grew up on was roller skating." 
From November 24 to January 28, 2024, the South Baltimore development's 2455 House Street building will host The Roller Wave—a traveling, disco-themed roller rink with a community focus—Fridays through Sundays from noon to 12:30 a.m. (Admission will run $10-20 including skate rentals.)
The new, family-friendly attraction will anchor the Peninsula's lineup of Holiday Remix programming, which is meant to foster community throughout the season with events like a Christmas tree lighting on December 1, a Makers of Maryland artisan gift market December 2-3, a menorah lighting and Chanukah celebration December 7-15, and an installation of the BLK Ass Flea Market and a "Kwanzaa 101" course on Dec. 16
The Roller Wave, which has previously traveled to cities like Atlanta, Houston, and Los Angeles, is the brainchild of Brooklyn, New York native Harry Martin—a personal trainer and yoga instructor who skated as a kid, and fell back in love with the activity after "unexpectedly having the time of his life" at company skating party in 2015. Not only was it nostalgic for Martin, but he says it was a great way to combat mental health struggles.
Martin says that music is a huge part of his roving installation, which will be decked out with requisite neon lights and disco balls. Skaters can look forward to local DJs spinning playlists of retro disco numbers, as well as curated setlists reflecting Baltimore's renowned Bmore Club and house music history. 
"Baltimore is a unique and vibrant city, like New York," Martin says, on his decision to bring the skating party he created here. "It's also community-driven. In places like Baltimore, we find activities, community, and family, in each other."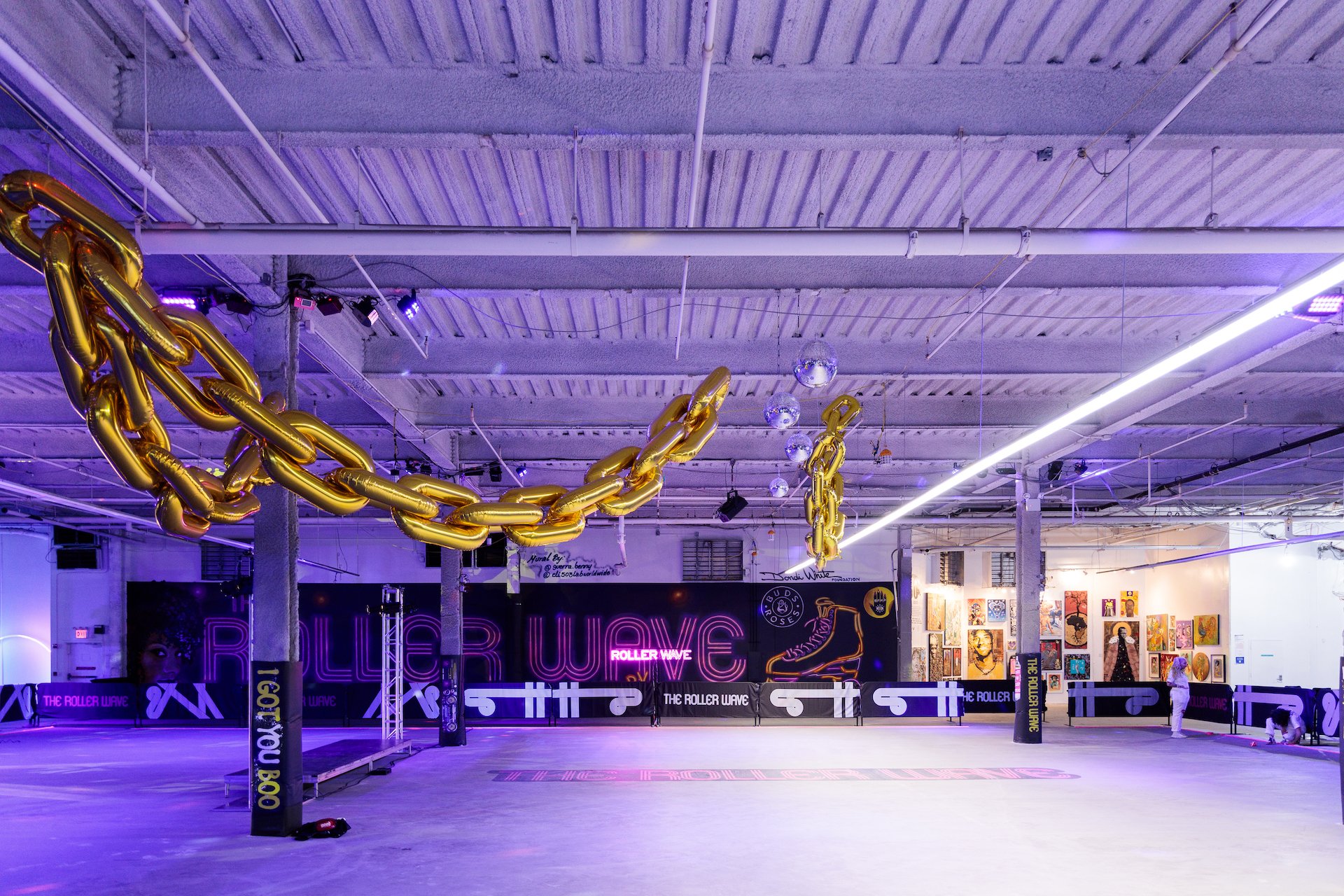 As it continues to establish its presence, informed by goals of bringing folks of every walk together to enjoy the South Baltimore waterfront, the massive, mixed-use Baltimore Peninsula sees Martin's passion project as a great fit.
"When we layer [this concept] with entrepreneurship and being able to support small, minority, and women-owned businesses all in one, it's a win-win," Carter says of the Holiday Remix lineup, "not just for Baltimore Peninsula and The Roller Wave, but for the city at large." 
Specifically, Carter hopes to see the installation function as a safe haven for youth who may be dealing with life difficulties outside of the rink. Martin agrees, mentioning he feels strongly about introducing the "lost art" of rollerskating to a new generation. He can't wait to watch as local families bond over the installation, like they have in other states. 
"There are kids who have never seen their parents skate," he says. "They're going to be getting down and getting young again."