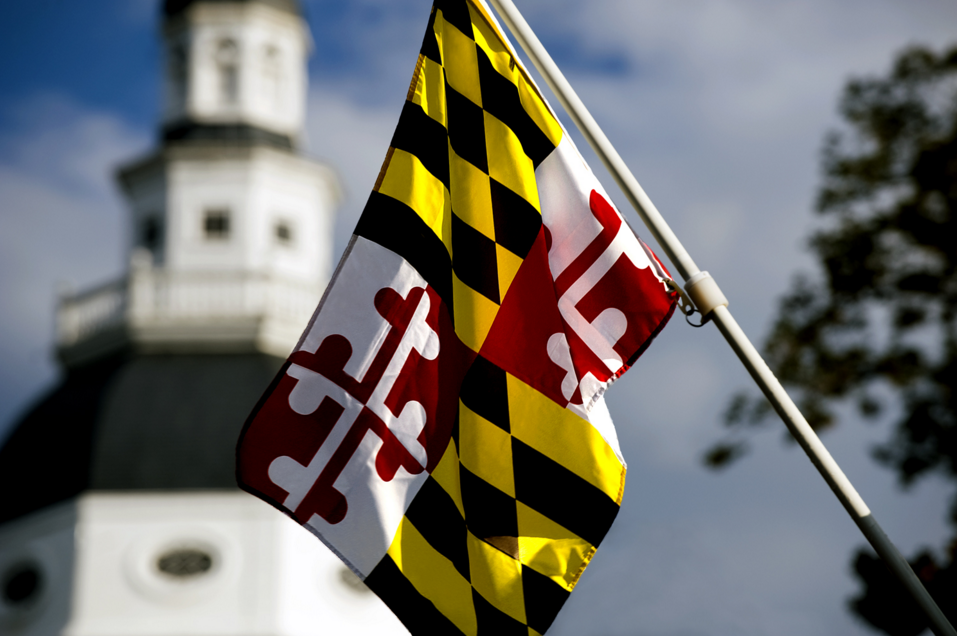 ghostsofbaltimore.com
In deep blue Baltimore, the primaries held later this month, for all intents and purposes, will decide much of the city's elected leadership. That means today is an important deadline for voters: It is the last day for Marylanders to register for the upcoming June 26 contests.
(In order to cast a ballot in Maryland, voters must register at least 21 days before the next election.)
Also important: Maryland's primaries are closed, which means voters must be registered with a party affiliation to cast a ballot later this month. Today is also the last day to change political affiliation if you are already registered to vote.
The good news? Registering or changing affiliation just takes a few minutes online. Simply head to the State Board of Election's website, scroll to your local (Baltimore City or county) board of elections, and then follow links to voter info and voter registration.
To submit a registration electronically, voters must provide a valid Maryland-issued state ID number or driver's license number. It's too late to register by mail, but you can also still register in-person this afternoon in Baltimore until 4:30 p.m. at The Department of Health and Mental Hygiene.
In Baltimore, major races include the battle for city state's attorney general where incumbent Marilyn Mosby faces challenges from defense attorney Ivan Bates and Thiru Vignarajah, a former deputy attorney general for Maryland.
The biggest race this year, of course, is for governor. According to a new Washington Post-University of Maryland poll released Tuesday morning, former NAACP president Benjamin Jealous has jumped past Prince George's County Executive Rushern L. Baker III and ahead of the rest of the Democratic pack.
Jealous, who had been trailing Baker during the primary season to date, now leads Baker among likely Democratic voters 21 percent to 16 percent. The rest of the field, Valerie Ervin, Rich Mandaleno, Jim Shea, Krish Vignarajah, and Alec Ross, track from 8 percent to 2 percent support. However, the largest percentage of the vote—39 percent—remains up for grabs.
Meanwhile, incumbent Gov. Larry Hogan, running unopposed in the Republican primary, maintains broad support, with a 71 percent job-approval rating, including nearly two-thirds approval among Democrats.
Races up for also grabs also include the state delegate and state senate positions—all of Maryland's congressional seats—and one the state's U.S. Senate positions where Sen. Ben Cardin is running for re-election.
In Baltimore City, other contests include Clerk of the Circuit Court, Register of Wills, Judge of the Orphan's Court, Sheriff, and Democratic and Republican Central Committee seats.