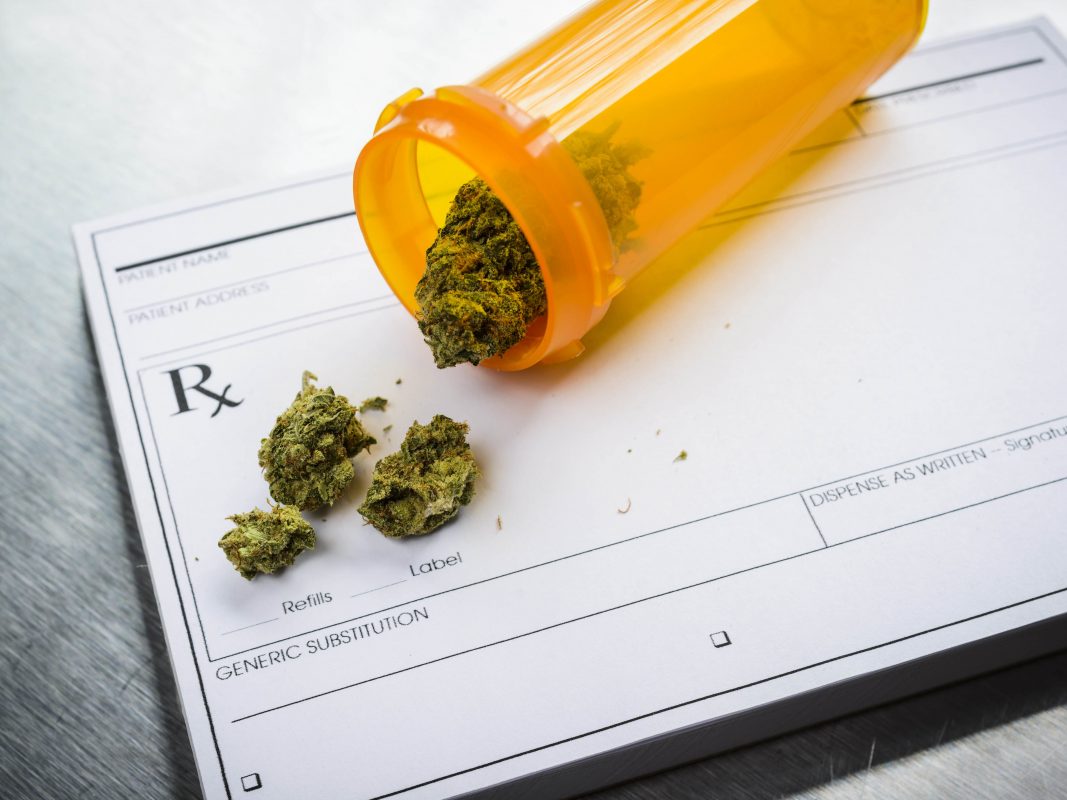 Shutterstock
The Center for Innovative Pharmacy Solutions (CIPS) at the University of Maryland School of Pharmacy in Baltimore has begun offering training for workers in the medical marijuana industry. The patient-focused certification training (PFC), which launched on July 1, provides professional instruction and educational standards to a growing national industry that struggles with evolving regulations and science.
"Each program is a little bit different—this is not a simple one hour, quick in, quick out," said Roxanne Zaghab, director of operations and business development for CIPS. "This is a true commitment to learning the things you need to know: state laws, federal laws, how those two interact."
The school will offer courses through an online platform that will award certification required under the state's law for medical marijuana. The curriculum and instruction is provided by Americans for Safe Access (ASA), a nonprofit advocacy group that the school vetted.
The program will prepare its students to "safely cultivate, process, dispense, and control the quality of medical cannabis, as well as how to manage customers."
Courses can range anywhere from six to 10 hours of instruction that includes a combination of PowerPoint slides, videos, and course guides with a price tag of $450-$750. The proceeds from the courses go toward supporting patient efficacy and generating new content for the program.
With science and regulations evolving at a rapid pace, chief scientific officer for ASA, Jahan Marcu said this type of training is something that took 15 years of vetting to perfect. Back when there were only 11 dispensaries in the country, the instruction originally only focused on law enforcement interaction and customer service.
"We needed a more aggressive training program that turned up the heat," he said. "The patients also require clean medicine, and testing records—things to hold these places accountable for patient advocacy and safety regulations."
Although the regulations vary form state to state, this program is designed to fit the national industry and meet the requirements of all 29 states that have legalized medicinal marijuana.
"These regulations will continue to evolve as the industry evolves," Marcu said.
This training is only phase one of three with the next phase—geared to more advanced professionals—is rolling out on August 15.
The program comes at a good time, as the state just granted its first medical marijuana dispensary license to the Wellness Institute of Maryland in Frederick. The first crop is not expected to be ready until September, so the Frederick dispensary is accepting pre-orders until then.
"I think regardless of how you feel about cannabis, we all have the same goal," Marcu said. "Whether you're for it, against it medically or recreationally, we all want to protect public health, that's the main thing. How do you do that? With education and training."