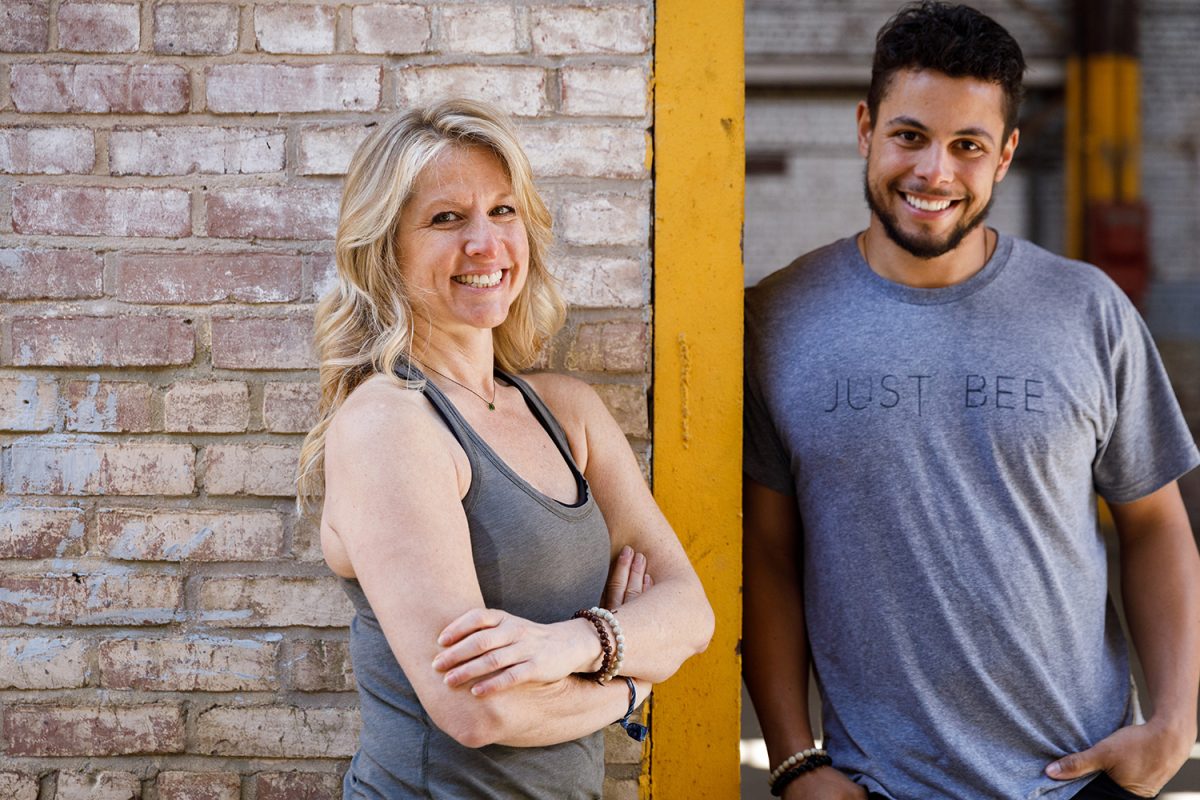 Courtesy of Steve Bumbry
Sitting across from us at a two-person table in the typically busy Stone Mill Bakery on a recent Friday morning, former Orioles prospect Steve Bumbry—looking as trim and healthy as a 31-year-old former baseball player-turned-yoga instructor should—acknowledges the obvious about the topic of our conversation.
"It's a buzzword now," he says of CBD, or cannabidiol, perhaps America's most popular, and most Googled, extract that—if it were derived from anything other than marijuana plants—would probably be as uncommonly known as any term you've forgotten from a middle-school science class.
But hear him out. The fashionable acronym is just part of the story.
Bumbry, son of Orioles Hall-of-Famer, Al, is a familiar local name. He starred as a fast and strong high school outfielder at Dulaney, where he was named Baltimore County Player of the Year as a senior. He later went on to play the outfield for Virginia Tech and was selected by his hometown O's in the 12th round of the 2009 Major League Baseball draft.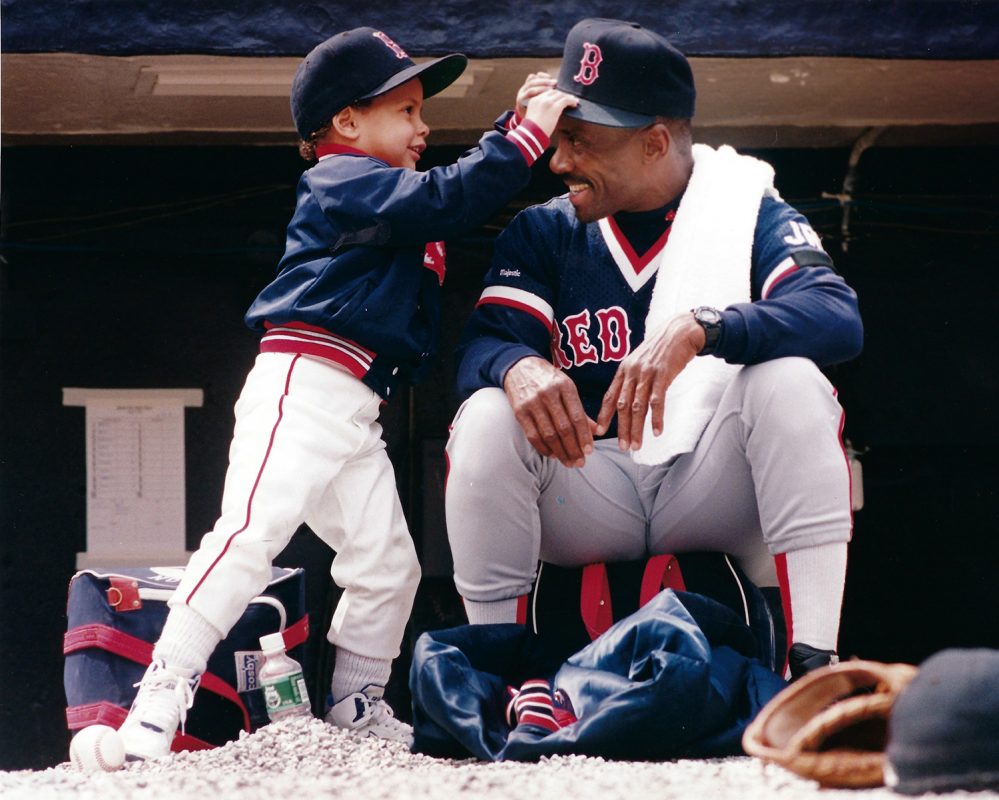 But as he pursued dreams of being part of a big league clubhouse—like the ones in Camden Yards and Fenway Park in Boston, where his father also played and where a young Bumbry hung around in as a kid—many injures piled up, and never made it out of the unglamorous minor leagues.
Today, Bumbry and his wife, Janice Ingson, live in Baltimore and are the owners of a burgeoning local health and wellness business that includes Bee Balanced Therapies, a hands-on yoga, massage and mindfulness training company, and Bee Well Living, a line of hemp-based CBD products such as muscle balms, capsules and water-soluble formulas that Jim Palmer endorses.
Bumbry credits these methods and products with "saving his life" after his baseball career came to a painful end—and he has now turned his attention to spreading the word about them. "I've been piecing together this all-encompassing wellness business based around those things that I've used personally," he says.
This all started in earnest in 2014. The Orioles had already released Bumbry, a decision made easier by a herniated disk in his lumbar spine, when he suffered his fourth baseball-related concussion while playing with the independent York Revolution. He took a knee to the face that knocked him out while sliding into second base, attempting to break up a double play.
That incident, paired with a concussion during his college days when he woke up on a baseball field to teammates looking down at him, understandably rattled him. "My brain was already sensitive from having three previous concussions, and I was still in my mid-20s," Bumbry says now. "I needed to re-evaluate the way I was taking care of myself."
He decamped to his family's winter home in Arizona to recover physically and mentally.
Playing the game he'd been part of since he could hold a tiny bat—he remembers watching his dad play basketball with Orioles teammates at Cal Ripken Jr.'s house, getting a phone call from former Red Sox star Manny Ramirez on his birthday, and receiving a custom glove from Yankees pitcher C.C. Sabathia as a gift—was now no longer an option. He was suffering from post-concussion syndrome symptoms, including sensitivity to light, and found it difficult to be outside.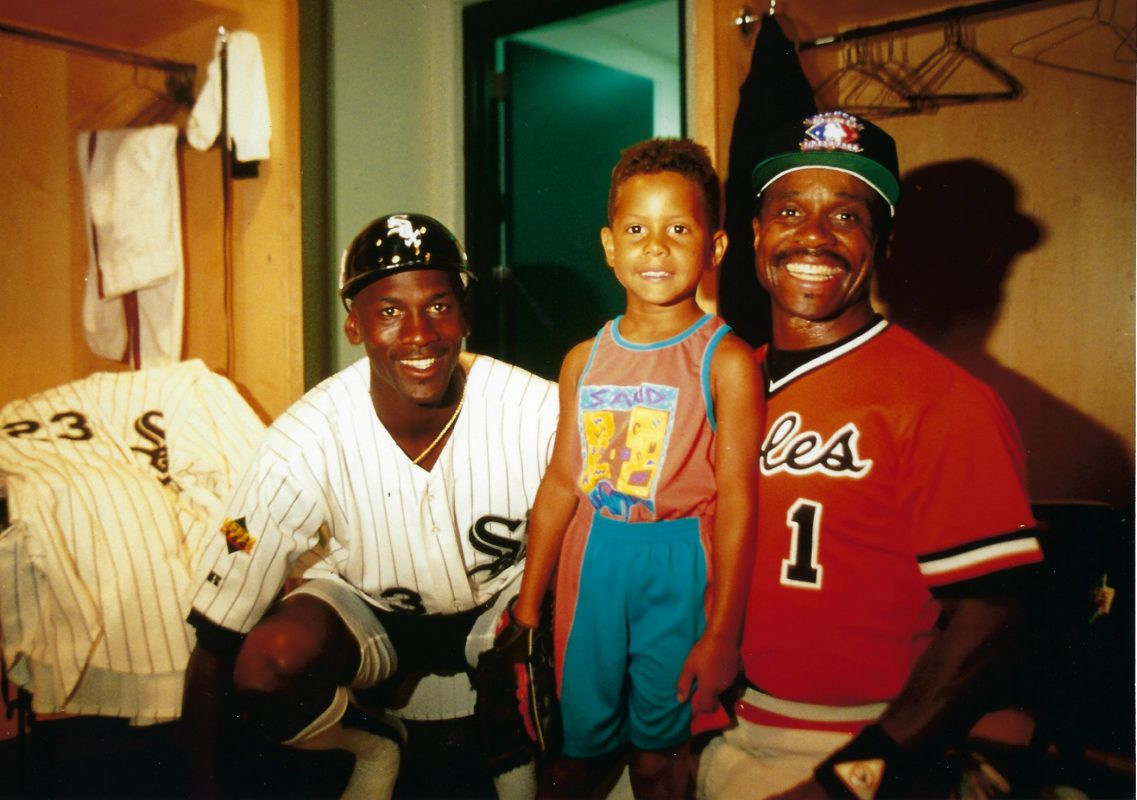 And, off the field, the structure of the baseball schedule and routine, as well as the familiarity and comfort with teammates, was gone. "I was struggling," Bumbry says. "That time was all a blur. I didn't know what was going on. I had lost a lot of friends."
Bumbry saw doctors and specialists and was prescribed drugs for mood, pain, muscle spasms, as well as attention deficit disorder. But he slowly found more satisfaction in natural remedies, and gravitated toward things like yoga, meditation, and self-message of his tight feet and legs.
"I just started to piece things back together," he says, "But it started with repairing my body. Every day I started to feel a little bit better and then I realized those tools were something that I could not only help me, but help other people."
In other words, out of an unwanted ending, came an unexpected beginning.
Bumbry decided to become a yoga instructor, then a licensed massage therapist, and he and his wife, who has taught yoga privately for a decade, started building a business highlighting what they use. In the last two years, that's included CBD products, which seemingly overnight have gone from unknown and outlawed to available at gas stations and online from websites like Bee Well's.
Bumbry said his father, now in his 70s, and his longtime friends and former teammates—like Palmer and golfing buddies Ken Singleton and Ross Grimsley—are among the users of his products. They've been known to rub some CBD on their achy parts before a round.
And beyond treating physical pain, some studies have shown the potential benefits of CBD—a nonpsychoactive component of marijuana (as opposed to THC)—to alleviate symptoms of nervous system-related conditions like seizures and anxiety. Plus, regulations have loosened. The production of hemp, which Bee Well's and many CBD products are created from, was legalized by Congress in 2018 under the "Farm Bill."
Still, as fashionable as the three letters are, there's a lot of confusion and uncertainty about the legitimacy and effectiveness of CBD-related products. Bumbry can tell his story with confidence, but he recommends doing your research and talking to your primary care doctor or any specialists you see before trying anything on your own.
"It's safe if you find someone who has a reliable product and system," Bumbry says. "And it can help people in many, many ways. We've helped people with Alzheimer's, cancer, multiple sclerosis, Parkinson's. I want to be very, very, explicit…We're not curing any of these things, but we're helping clients manage symptoms, and chronic conditions."
He's even helping himself.