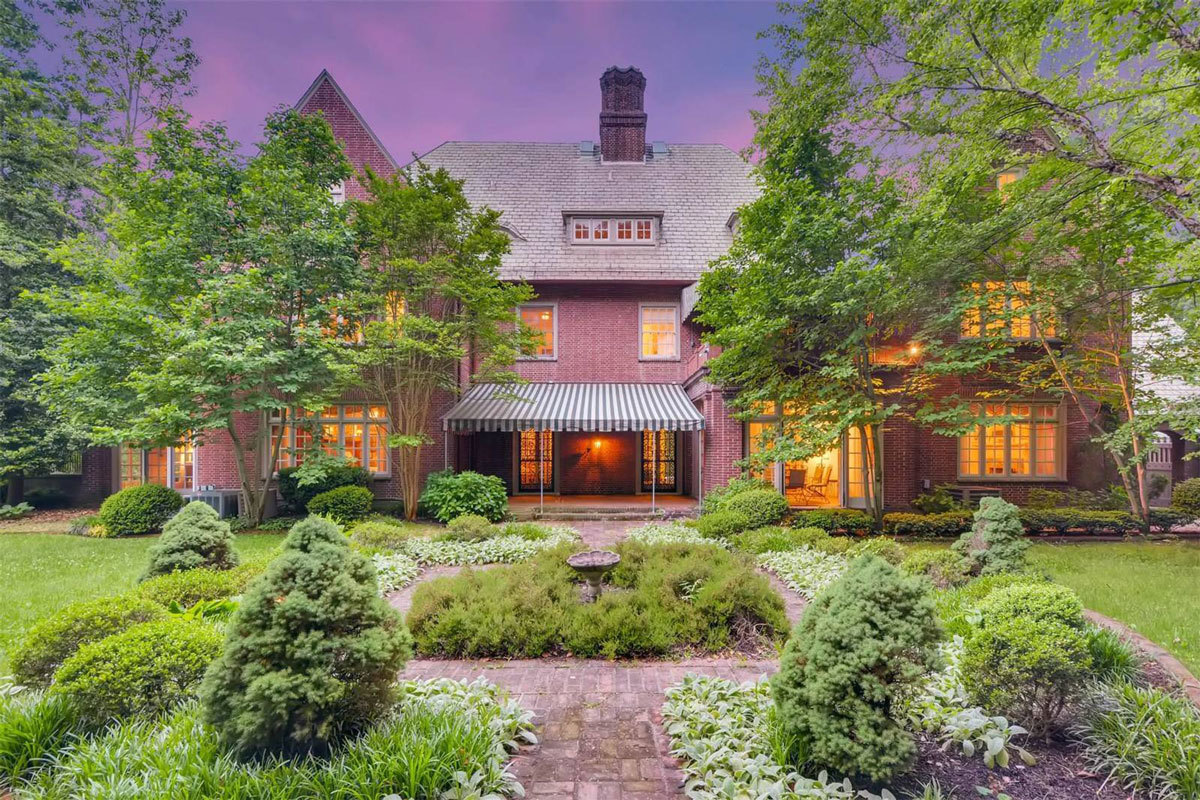 Sotheby's International Realty
Imagine living in a house where a famous movie or television show was filmed. Or sleeping under the same roof that a Duchess or former president once stayed. There are two Guilford homes that fit the bill, and they're up for auction next month.
The first house is located at 4001 Greenway and is used in the final season of the Netflix series House of Cards where the show spent 10 months filming. The tudor-style house has a total of 52 rooms including seven bedrooms with six-and-a-half bathrooms.
"It's an awesome house, but it takes a long time to show it," jokes realtor Noah Mumaw of Monument Sotheby's Realty. "I think it's pretty cool to say you live in a house where House of Cards filmed their final season."
The starting bid for the home that was also formerly the A.S. Abell Estate and home to the founder of The Baltimore Sun in the 1850s is $900,000. The original property was 300 acres that was eventually broken up into what is now the town of Guilford.
"This was back in the day when this was considered the county, which is kind of funny," Mumaw said. "The house is in really good shape—the original moldings are still in tact. It's so awesome that such a prominent family used to live here."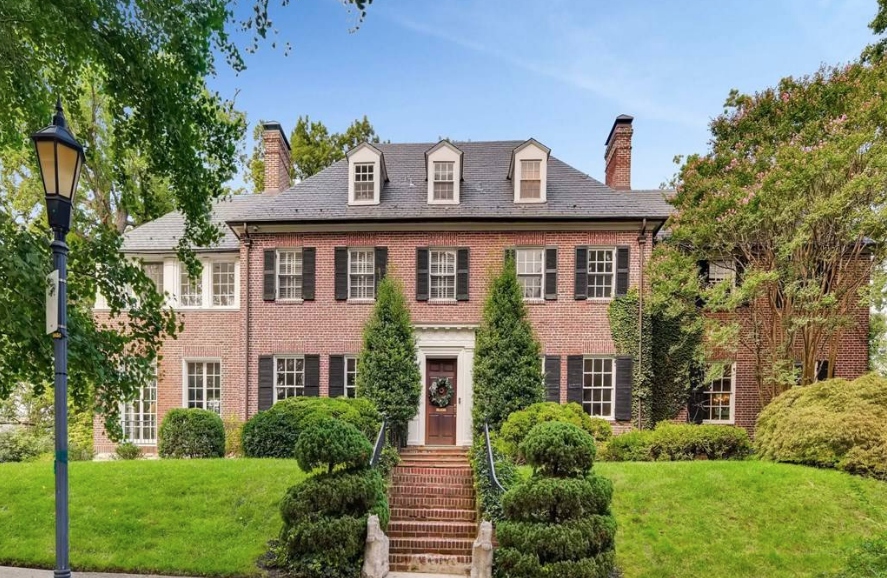 Just a few blocks away is another house that fell into Mumaw's lap that has a unique history. "The cool thing about this house is the different owners that lived here," he said. The colonial house at 4105 Underwood Road sits on more than one-acre of land—which is a lot for Guilford—and has had everyone from inventors to the son of a U.S. president live here.
This home was originally built in 1922 for Otto Dieffenbach, who invented the drinking straw. The home was then sold to the Taliaferro family who founded the American Can Company. From there, it was sold to Clarence Miles, the founding partner of the law firm Miles & Stockbridge, who brought the St. Louis Browns to Baltimore and named them the Baltimore Orioles. The Duke and Duchess of Windsor also frequently visited the home as they were close friends of the Miles family.
Bruce Livie was next on the long list of famous owners of this house. Livie was one of the founders of the Baltimore Colts and brought them to Memorial Stadium that was once located on 33rd Street (makes sense because the house was walking distance from the stadium).
The Underwood house is up for auction, as well, and the opening bid starts at $450,000. Aside from its famous owners, it has seven bedrooms, six-and-half bathrooms, six working fireplaces, and a black-bottom pool in the backyard.
"I think that's the coolest thing about this house is all the unique owners who found their way to this house over the course of history," Mumaw said. "It's crazy how it keeps going on and on. For one house to have one of these owners would be very special, but to have four or five of these unique owners, I've never seen anything like it before. This would be comparable to winning the Mega Millions."