The Y Gives Kids a Sense of Normalcy During This Strange School Year
Newly established academic support centers provide classroom-like environments to socially distanced groups.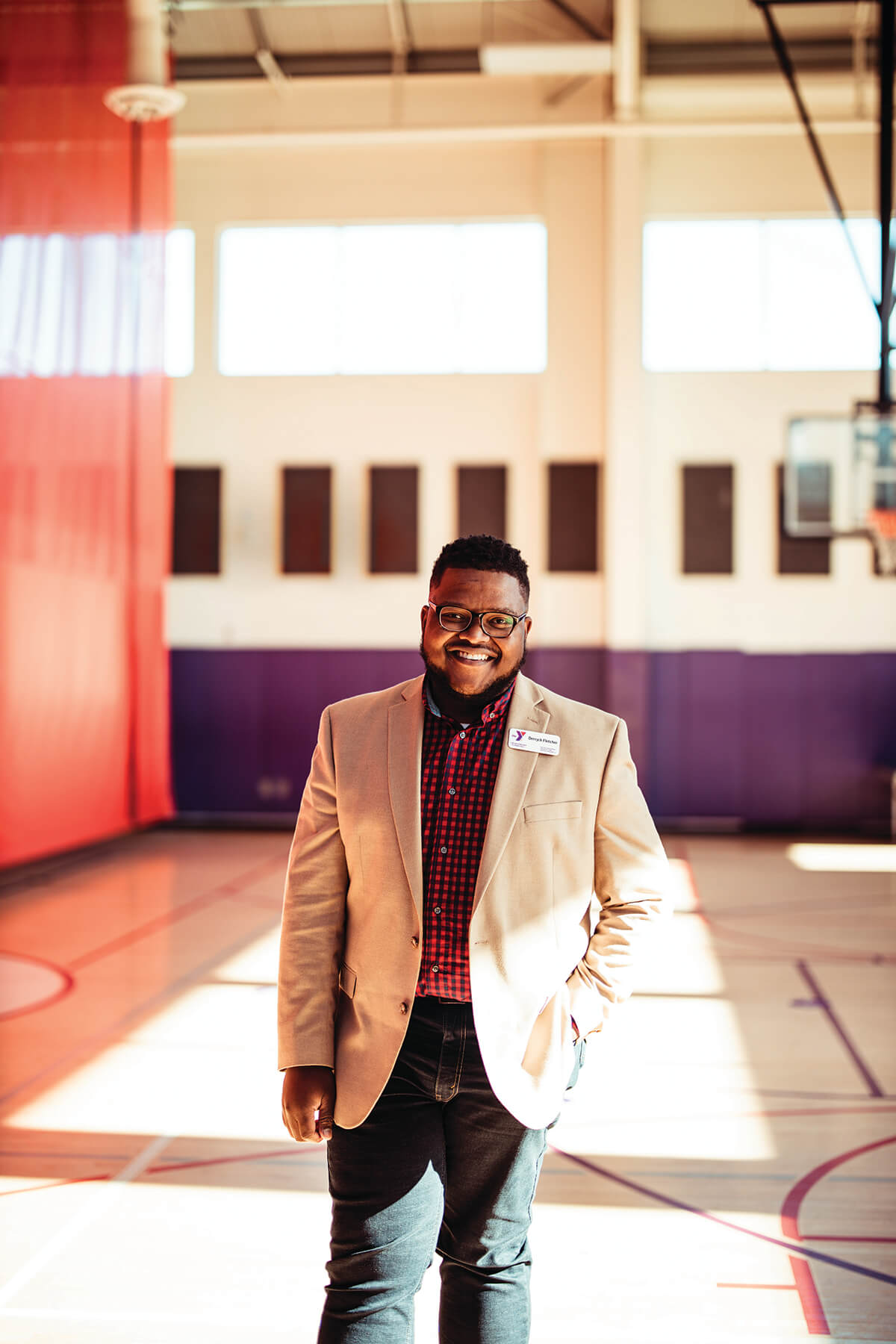 This spring, when the coronavirus led to an influx of patients in hospitals across the country and the closure of schools to curb the pandemic's spread, Lacey Harris, a nurse at the Johns Hopkins Hospital, found herself, like many parents across America, unsure of what to do with her 6-year-old son. In the absence of a classroom, she turned to her Pasadena branch of the Y of Central Maryland, enrolling Johnathan in the nonprofit's first responder's emergency program, which offered childcare for essential workers, and later its academic support center, which provided assistance with online learning.
"It was a big relief not having to worry about calling family members and shuffling to find childcare last minute," says Harris. "It was a smooth transition from one program to the next."
In the face of COVID-19, the Y of Central Maryland has continued its mission of supporting community needs, from food drives to elderly assistance. Newly established academic support centers at the family-based organization have been especially helpful, with the push toward online learning putting immense strain on children and their parents or caretakers, be it due to juggling work schedules or a lack of access to laptops or Wi-Fi, particularly among community members of color and those living in areas with high concentrations of poverty.
"We needed to approach this through an equity lens," says Derryck Fletcher, (pictured above), senior vice president of youth development for the Y, who leads related programming and notes that children in food-insecure households usually receive all three meals at school. Parents also expressed the need for their kids to socially engage and establish a sense of normalcy.
When the centers launched last August, "A lot of kids that came to us had been in their houses with very limited interaction since March," says Dana Ashley, vice president of youth operations, who works with Fletcher. "The children were suffering."
There are now 25 centers, from Baltimore City to Anne Arundel County, that work with children ages 5 through 12, with some 750 young people currently enrolled. Each location is run by experienced staff who monitor and assist socially distanced groups of no more than 12 students in classroom-like environments. The kids bring their laptops, headphones, and school supplies to assigned tables, where they log into class. They get afternoon recess, as well as snacks and homework help, plus activities such as board games, puzzles, and even yoga and swimming. Partnerships with select schools also provide opportunities for free breakfast and lunch.
"To me, it would be insane to think [parents] would be able to do all that by themselves," says Sara Milstein, chief marketing officer for the Y. "Young children were not made to sit in front of computers all day long. It's just completely antithetical to what childhood is all about."
As of press time, the spring semester remained in limbo, with a ransomware attack throwing a curveball in Baltimore County's hybrid education plan, while the city's public system moved forward with reopening most schools, being one of the few jurisdictions to do so despite a rise in COVID-19 cases. The Y has only had a number of isolated cases since the program's launch. Students have daily temperature checks and are monitored for symptoms.
Fletcher and his colleagues hope to find local and national funding to keep the program going for as long as it is needed. "Families are getting what they need," he says. "We're affording working parents the opportunity to go to work and not have to worry about their kids during the day."