Why It's Time to Go Back to the Dentist
More than a year since COVID-19 hit, dental practitioners across Maryland are more vigilant than ever when it comes to preventing transmission of the virus.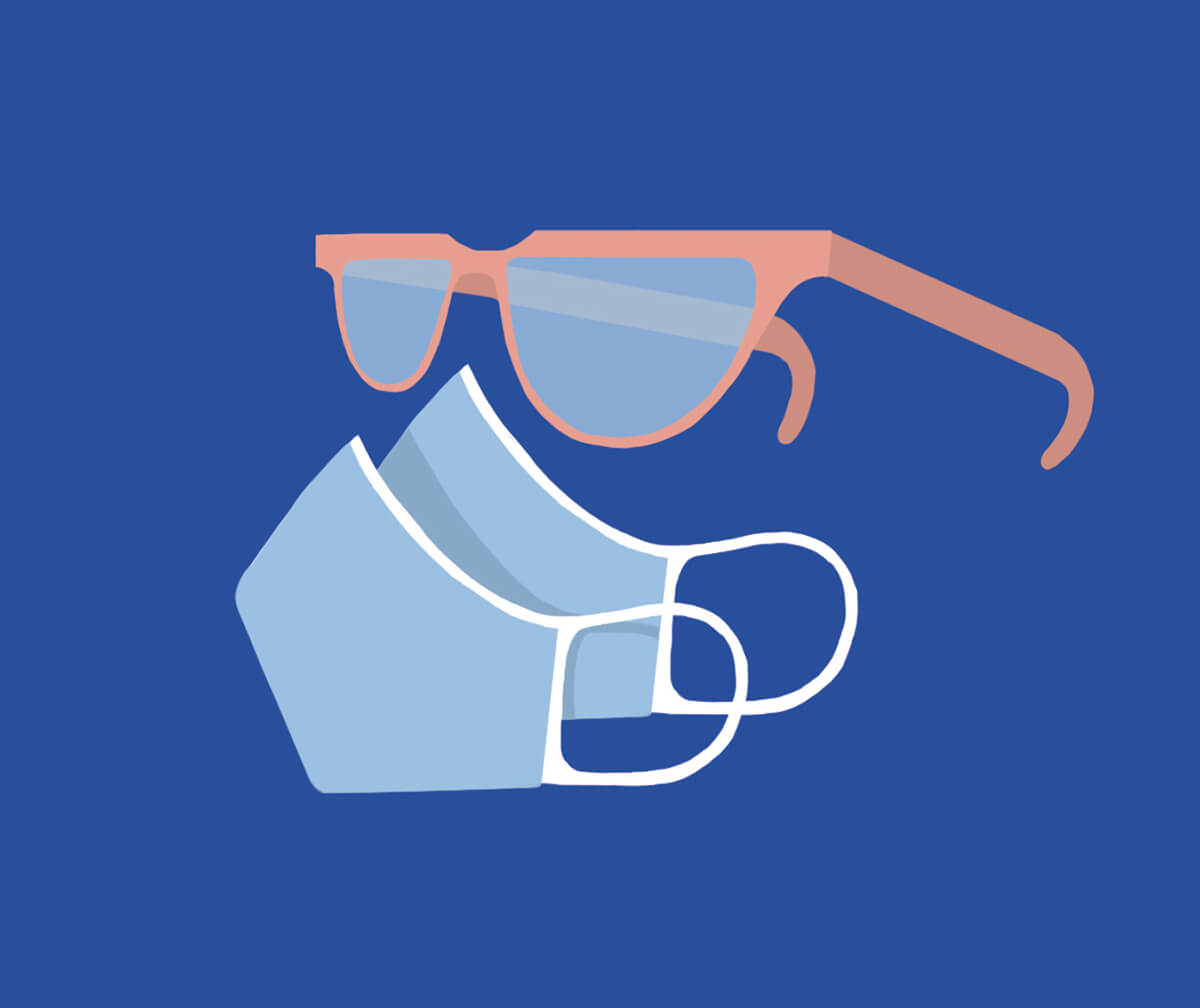 [Editor's Note: The following pieces were published as part of the Top Dentists package from our June 2021 issue. View more, and browse the list of winners, here.]
Early last May, roughly two months after the start of Maryland's stay- at-home order, Governor Larry Hogan announced that elective dental procedures could begin to resume. Days later, the orthodontic offices of Issacs, Nawy, Stern and Isaacs would reopen. But patients returning for routine checkups would find that a few things had changed since their last visits.
"A lot of orthodontic practices are set up as an open-bay-type area," says Dr. Jessie Isaacs, who treats patients at the Baltimore County-based practice's Bel Air, Timonium, and Perry Hall locations. "Most of our offices are laid out like that, but with COVID, this posed a really big set of challenges for us. We had to figure out a way to maintain social distancing, and to keep patients safe."
Luckily, her father, Dr. Robert Isaacs—affectionately referred to as the "office carpenter"—spent several years working in construction before switching career paths to become an orthodontist. Together, a month before the practice reopened, he and Isaacs installed a series of hanging partitions in each of its office's clinics. Constructed using plexiglass roofing panels, the partitions span from floor to ceiling to divide patient chairs, which Isaacs says each have "their own kind of cubicle-type feel."
The patient chairs receive multiple cleanings throughout each day in accordance with CDC guidelines, and laundry machines were installed in the offices to wash and dry reusable lab coats. These are worn by the dentists—all twice vaccinated—in addition to extra layers of personal protective equipment (PPE).
"We're still doing double masks. We do an N95 mask with a surgical mask overtop of that," says Isaacs. "Depending on what we're doing, a lot of times, we'll either wear face shields, or just big eyewear. And we do a surgeon cap, so our hair is pulled back. It's definitely a lot of stuff."
Across Maryland, more than a year since COVID-19 flipped life on its axis indefinitely, dental practitioners are more vigilant than ever when it comes to preventing transmission of the virus.
In office reception areas, plexiglass barriers separate front desk staff and patients, who are required to undergo screening for COVID-19 symptoms outside before entering. There are no longer magazines to occupy masked patients waiting in socially distanced seating areas, but plenty of ultra-violet air purifiers (which cost around $400 a pop) and even, in some cases, fogging machines, with chemicals that trap and inactivate viruses.
"Putting these things into place probably cost $10-20,000 for a lot of offices," says Dr. Eric Morse, regional director of The American Academy of General Dentistry.
The Perryville-based dentist estimates that items such as N95 masks, gloves, and gowns "cost anywhere from three to six times more than what they did prior to the pandemic. It adds up very quickly."
However costly and wasteful—most, if not all, PPE is tossed after patient contact—research shows that investments in virus prevention have more than paid off for dentists. A study published by the American Dental Association (ADA) found that fewer than one percent of dentists nationwide tested positive for COVID-19 last year. Based on data compiled in June 2020, in which nearly 22,000 dentists were surveyed, the study also found that 99 percent of offices were taking increased disinfection measures.
So, is it finally safe to start scheduling fillings and routine teeth cleanings again?
"I would say it's very safe," says Dr. George Shepley, Fourth District Trustee for the ADA. "The good news is this: Between the ADA and CDC research, there haven't been any real known transmissions of corona between patients and staff in a dental office," Shepley adds. "We're all getting busier and people feel way more comfortable coming in."
He says that attendance saw a momentary dip during last year's winter COVID spike. However, last summer, Shepley notes that most dentists had begun to treat 85 percent of their patients. According to the North American Dental Group, a case study published around this time found that 65 percent of respondents had plans to visit their dentist before the end of 2021.
"I think because of the nature of dentistry, where you tend to see patients every six months, you kind of develop a rapport with them," Morse says. "Once they're comfortable with your office, they know that you do take their safety and their health into consideration."
Nonetheless, despite the emergence of vaccines, which have mostly proven to be effective, many still err on the side of caution when it comes to re-entering public spaces.
"For some patients, we're the first place that they've really gone to outside of their houses," says Dr. Morgan Barker Hurwitz, a periodontist at Feldman, Slevin, Hurwitz & Choe in Towson (and Baltimore's advisor on its 2021 Top Dentist survey). "A lot of these people haven't gone to the store. And we're asking them not only to leave their houses and go somewhere, but to open their mouths and noses and uncover themselves so that they're vulnerable."
But to reassure patients, Hurwitz tells them that dentists have always been cautious—and now more so with COVID. "We always treat everyone as if they could be a potential source of transmission of something. We're going through every precaution that we've always taken, but now we've ramped it up even more."
According to Shepley, these measures show no signs of loosening up in the near future. "COVID is not going to go away. Even if we get some herd immunity at this point, I think the feeling is that there will be other variants that come out," the dentist says.
For now, this means that at Isaacs' practice, the pandemic partitions will be staying put. So will the double layers of PPE, which make things hot—and fog up her glasses.
"But at this point, I'm so used to it," she says. "I feel like I'd be naked if I didn't have it all on, you know? It was weird for a while, but now it's just kind of a way of life."
Tooth Pain? You Can Blame COVID for That, Too.
Survey finds stress-related dental conditions continue to increase.
By Rebecca Kirkman
For most of us, an ongoing side effect of the coronavirus pandemic has been added stress—from genuine health concerns to the near impossibility of maintaining a work-life balance to the anxiety that comes with frontline jobs. That additional stress can show up in our bodies in many ways—especially in our mouths.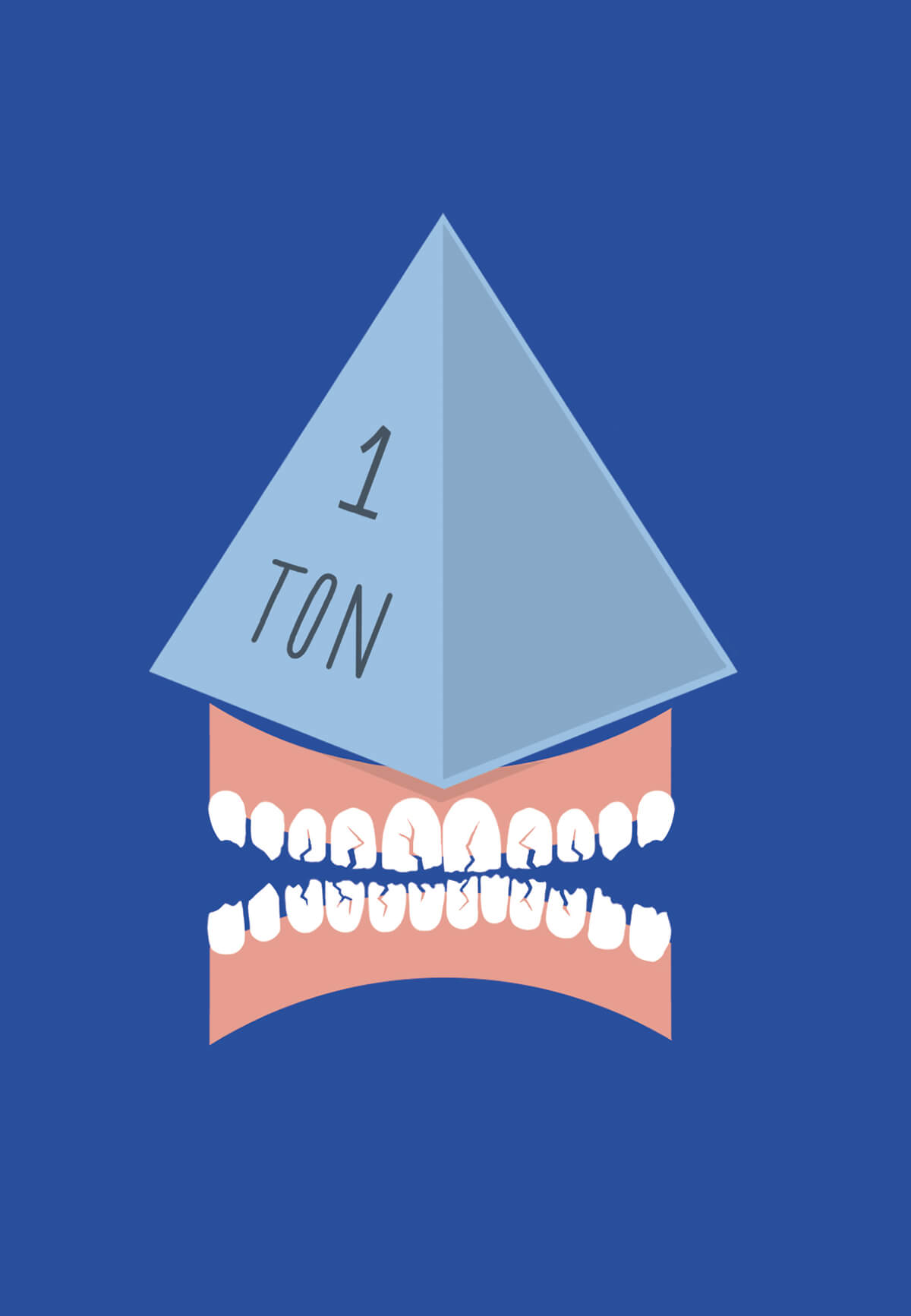 In a March study by the American Dental Association (ADA), more than 70 percent of dentists reported seeing an increase of patients experiencing teeth grinding and clenching, conditions often associated with stress. That's an increase of 10 percent from a survey conducted last September.
"The increase over time suggests stress-related conditions have become substantially more prevalent since the onset of COVID-19," says Marko Vujicic, Ph.D., chief economist and vice president of the ADA Health Policy Institute.
Board-certified periodontist Dr. Kyong Choe has witnessed the increase in symptoms with patients at his combined-specialty practice in Towson.
"Some patients are coming in saying the whole side of my face hurts," Choe says.
The sudden onset of headaches or generalized pain in certain areas of the mouth can be symptoms of clenching, he explains. It's one of several effects of parafunction—i.e., any habits outside of the normal chewing and swallowing, including stress-induced jaw clenching, tooth grinding, or nail biting.
"Looking at the group of patients who historically wouldn't have a night guard or didn't need one, we started to prescribe more of them than usual," Choe says.
While appliances like mouth guards can help address the habit at night, they don't modify behaviors during the day. "A lot of it is behavior management," Choe says. "If you're clenching and grinding at work, or at home dealing with the kids and trying not to fight with your spouse, you have to realize your teeth shouldn't be touching, period. There are muscle exercises we tell people to do when they have the symptoms. It's like physical therapy."
While the pandemic has compounded the existing dental anxiety for some patients, Choe urges those with any pain or concerns not to wait to contact their dentist. Many practices, including Choe's, now offer teledentistry appointments to triage the issue over the phone to determine if and when an in-person appointment is necessary.
"Don't let it sit," Choe adds. "Dentistry is not one of those things where an issue will resolve itself. It will stay the same or get worse."