Baltimore-Born App Allows Locals to Outsource Their Laundry
Somewhere between a rideshare service and a laundromat, SudShare has evolved to service 400 cities.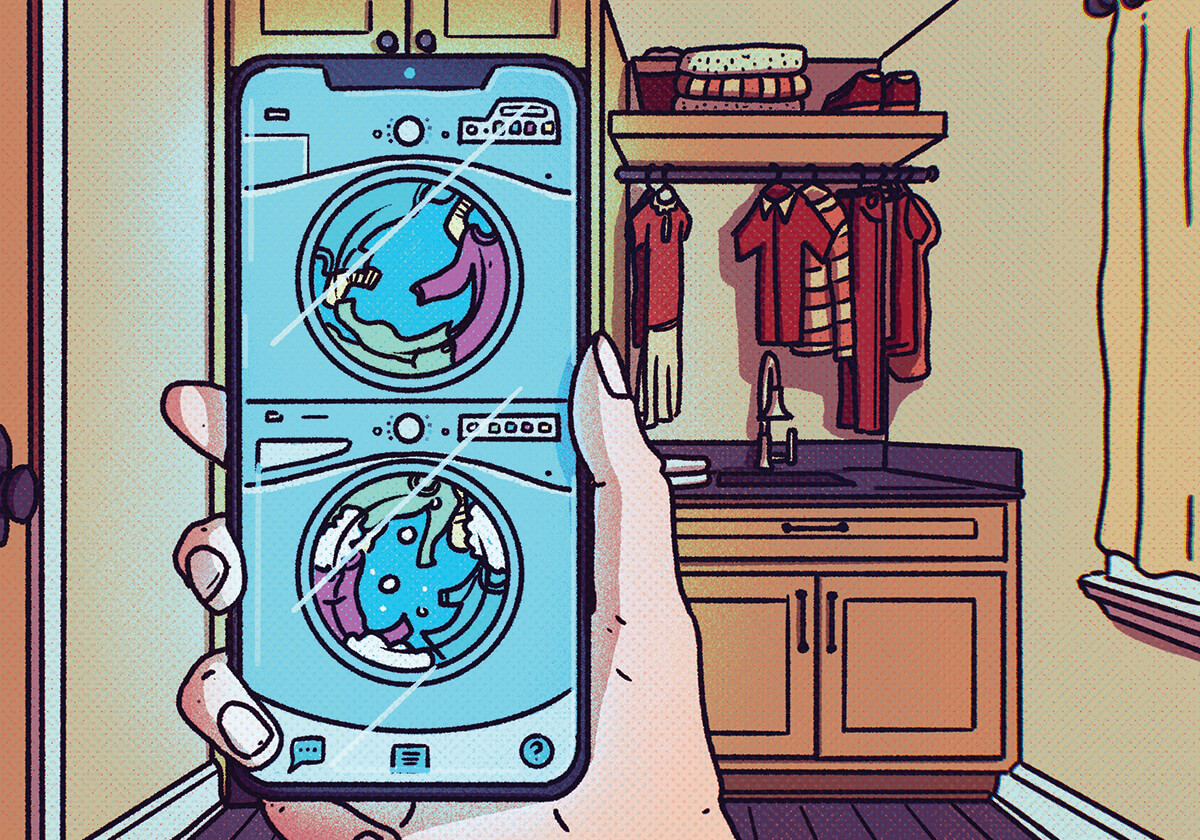 Like most kids, Nachshon Fertel detested doing laundry. The now 20-year-old Pikesville kid's mother, who home-schooled Fertel along with his four siblings, bore the brunt of cleaning her children's clothes.
But that all changed about four years ago, when Fertel's father, Mort—an entrepreneur and former nonprofit CEO—approached the teenager with a striking proposition: a market-changing app somewhere between a rideshare service and a laundromat. Unlike when it came to washing clothes, his son was eager to assist.
"I was always interested in computers," says Fertel, a self-trained coder since the age of 12. By the time he entered middle school, Fertel was creating apps from scratch to help parents of friends with their small businesses. With his expertise in coding, his sister Shira's talent for bookkeeping, and his brother Moshe's passion for team building, the triplets and their parents came together to launch SudShare in 2018. Their mother, Ari, was the company's first customer.
"SudShare is really, really simple," says Fertel, the company's chief technology officer, with the process involving three steps.
After a few clicks of the app, customers leave laundry at their stoops to be collected. A "Sudster"—who, like Uber drivers, are located nearby—picks it up, takes it home, then washes, dries, and folds it for next-day delivery. Using any mobile device, SudShare customers have their threads cleaned for $1 per pound, saving the hassle of a laundromat excursion.
Save for the pick-up excursion, "SudShare is the only work-from-home gig job," says Moshe, the startup's director of operations. "Most of our Sudsters are stay-at-home parents."
Since its local takeoff roughly three years ago, SudShare has evolved to service 400 cities, now with more than 55,000 Sudsters spread across the U.S. And though much has changed since 2018—the Fertel brothers moved to Minneapolis, MN, where SudShare is now headquartered—"Baltimore remains one of our biggest cities," says Fertel, "mainly because that's where we started." It's also where some of his siblings still live.
And as SudShare expands, the family hopes that it becomes a household staple.
"There's a second option when you move into a new apartment now—you can get a laundry machine, or you can just outsource it," says Moshe. "That's our vision and we have a great team that's going to tackle it."