This Local Teen Shows You Don't Have to Be a Grown-Up to Make a Big Difference
Meet Grace Callwood, 17, the founder of We Cancerve Movement—a nonprofit that serves local youth experiencing sickness, homelessness, and those in foster care.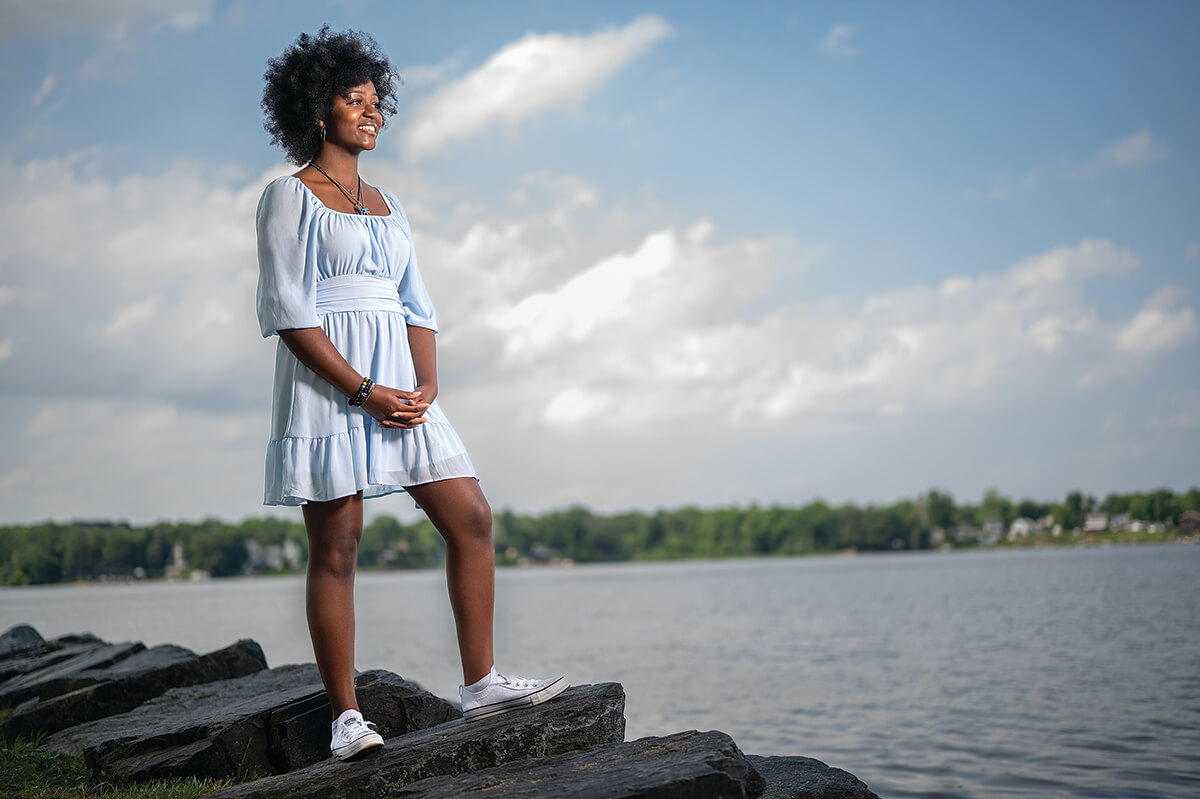 Not many people are called to community service at age 2. But Grace Callwood is not just anybody.
As a toddler, she swallowed a foreign object, which led to a stint in the hospital. Her favorite memory of that time was riding around the halls of the pediatric unit in a red wagon. In fact, she enjoyed doing that so much she asked her parents to buy another wagon for the hospital so other pediatric patients could experience the same joy. Then, at age 7, Grace was diagnosed with non-Hodgkin lymphoma.
"I had no idea what cancer was or what it meant until I had it," says Callwood. "I just know that it was completely life-changing and very painful."
And yet, amidst her own challenge, she was once again drawn to help others. When a family in her community, with two little girls, lost everything in a house fire, Grace decided to donate her back-to-school clothes since she would be home-schooled during her cancer treatment.
"When I heard about their happy reaction, I knew that I wanted to continue to do work like that," she says.
The kernel of the idea to start a nonprofit stemmed from a trip to Disney World granted to Callwood and her family by Make-A-Wish, a foundation serving critically ill children. Every day at Disney a "gift fairy" would bring toys to the children.
"But I already had a bunch of toys, so I decided to donate them to a local homeless shelter," says Callwood, now cancer-free and a junior in the Global Studies International Baccalaureate Magnet Program at Edgewood High School. "After that, it just kind of clicked for me and my family that this could really be something."
By forming a nonprofit to formalize and grow her charitable acts, she realized she could help more people.
The 17-year-old Callwood now leads We Cancerve Movement, Inc., a nonprofit she founded in 2012. Four years later, with $5,000 in seed capital, she established the We Cancerve Pediatric Patient Assistance Fund at Sinai Hospital, which raises money for pediatric patients at the Herman and Walter Samuelson Children's Hospital. To date, she's served more than 25,000 kids and has donated more than $300,000 in in-kind donations and $26,000 in cash.
The nonprofit is run by volunteers and a board of advisers comprised of students ages 8 to 18. "I knew from the jump that I wanted to have an all-youth board of advisers because I love the way young people think," says Callwood, who chairs the board. "We typically are very solution-driven and adaptable and are able to work with what we have."
In addition to sick children, We Cancerve also helps youth experiencing homelessness and in foster care. Callwood felt drawn to help these groups in part because of her own experience with cancer, and because her grandmother grew up in an orphanage. The way Callwood sees it, the children they serve all have something in common: "They are all put in sad situations that are not their fault."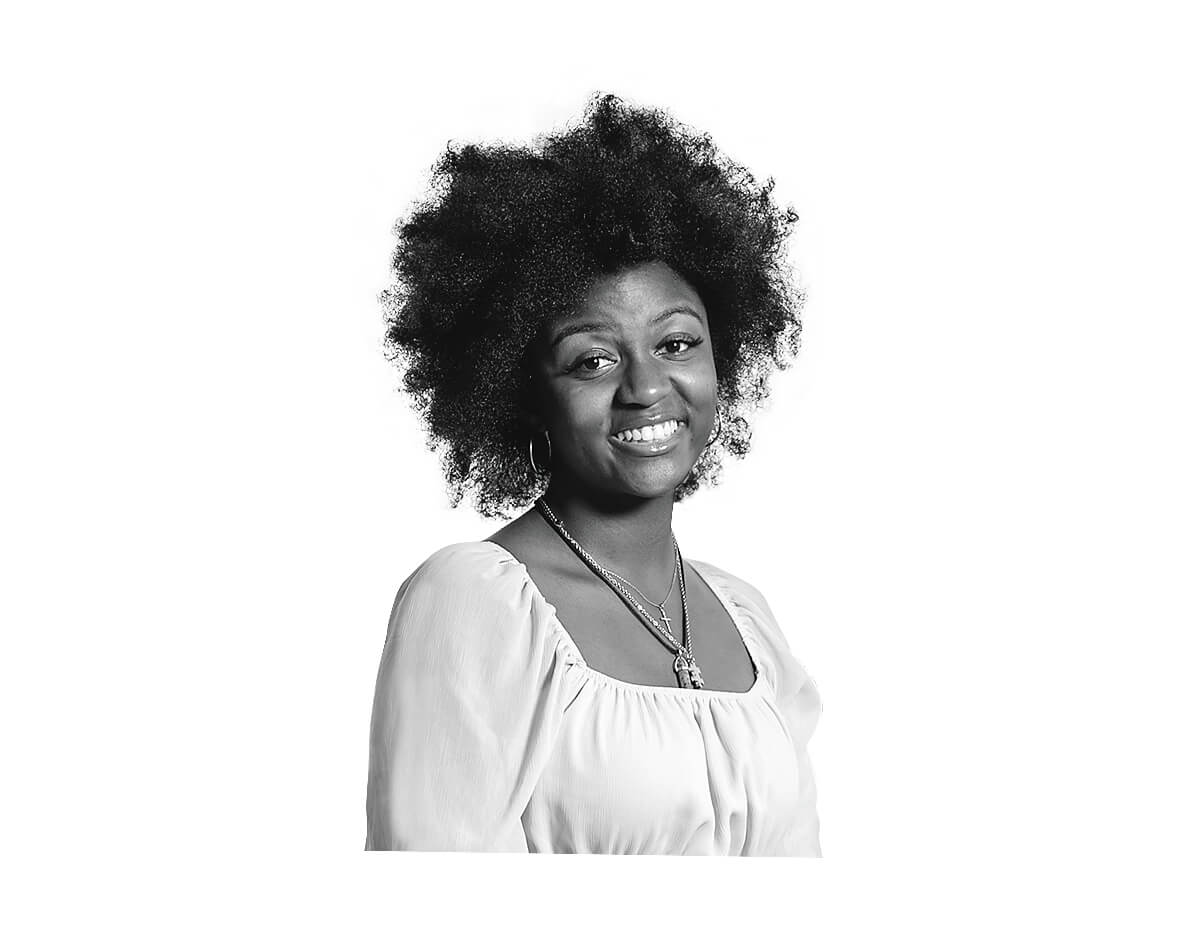 In 2015, the nonprofit launched Camp Happy, a free, summer enrichment day camp serving children in homeless shelters and group homes, run by youth counselors. In 2020, the camp went virtual in response to COVID-19 though it hopes to get back to in-person. Another initiative is La Magnifique Boutique, housed at Arrow Crossroads in Bel Air, a group home for teen girls in foster care, where residents can "shop" for free clothes, shoes, and accessories to wear to work, church, or special events like prom. To date, more than 300 girls have benefited from the boutique.
"I really think it is her core mission in life to help others," says Melody Baker, program director for Arrow Child & Family Ministries. "Her desire to give is remarkable."
Baker notes that this mission is a family affair, since Callwood's mother, grandmother, and father are just as involved. "It's inspiring to other youth," says Baker. "One of the values I try to teach at our group home is these young ladies receive a lot of things because of their situations, but we also want them to learn to give, too."
One of We Cancerve's newest projects began in 2021, when Callwood was invited to brainstorm with the homeless liaison for Harford County Public Schools. Together they launched a laundry program, combining donated supplies with laundromat vouchers to give to families in need. With her mother's help, Callwood set up a fund to match up to $1,500 in donations and, as of April 2022, has secured $858 from the Southern County Chapter of the Rotary Club.
We Cancerve regularly hosts "do good drop-in" events where Scout troops, church groups, and other volunteers put together bagged meals, craft kits, Easter baskets, and more to donate to children in need. The nonprofit also maintains several children's libraries in pediatric emergency rooms and centers serving vulnerable youth.
Basically, the organization's mission is to do whatever it can to put a smile on a child's face.
"Happiness shouldn't have to wait," says Callwood. "As an individual, I can't solve or stop homelessness, sickness, or children going through the foster care system, but at the very least I can bring them happiness, even if only for a short while."
Callwood attributes her ability to do everything she does to good time management, a love for school and learning, and help from her family and board of advisers. She manages to find time for extracurricular activities like lacrosse and mock trials, hanging out with friends, and occasionally binge-watching shows.
Says Callwood, "Remembering why I do this community work, the impact it has, and the impact I hope to make in the future is what pushes me to keep going."
Chloe McGeehan
Grade 12 | River Hill High School
Founder, Light the Night 5K for Suicide Prevention
Suicide has been the leading cause of death for youth in Howard County since 2014. Chloe McGeehan has personally felt the effects of this sad statistic, having lost a running teammate to suicide. Last April, she created Light the Night 5K for Suicide Prevention, raising $4,000 for the American Foundation for Suicide Prevention Maryland Chapter and Howard County's Grassroots Crisis Intervention Center, which operates a 24/7 hotline.
"I strongly believe that you do not need to wait for obvious signs to get help," says McGeehan. "This 5K was to encourage students and adults to reach out before someone's life is at stake."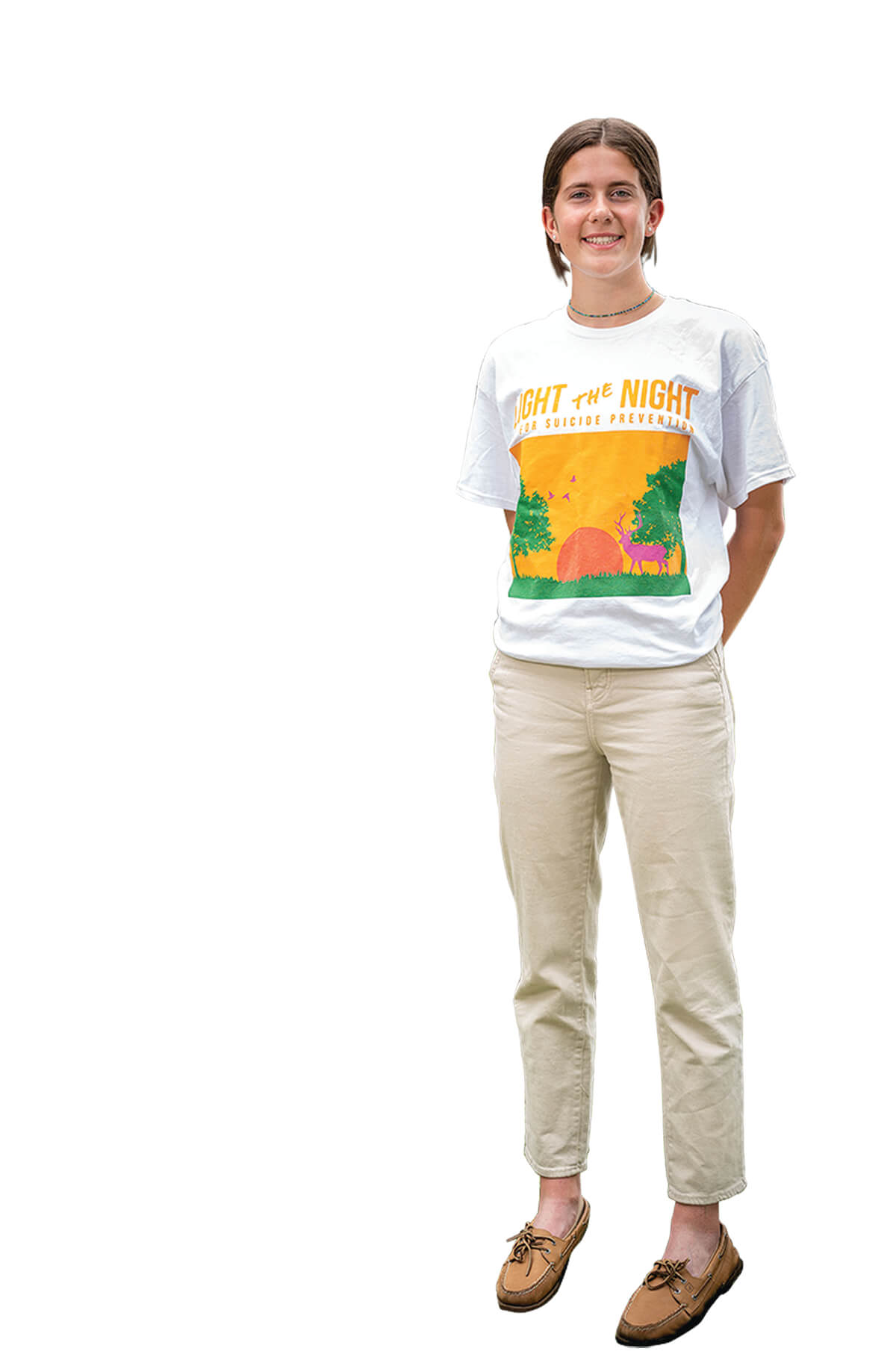 Harris Morgan
Grade 11 | Calvert Hall
Chef, Semper-Q BBQ
Gifted a smoker for his 15th birthday, cooking aficionado Harris Morgan decided to set up a sandwich stand in his front yard. When he sold out of 17 pounds of pork in 30 minutes, he knew he was on to something. Now Morgan has four smokers and gets up at 3 a.m. to prep and cook for his pop-up BBQ stands. From the beginning, Morgan wanted to give back to a local charity helping veterans. His dad, a Marine, suggested Catch A Lift Fund (CAL), which helps post-9/11, combat-injured veterans regain their mental and physical health through fitness. To date, Semper-Q BBQ has donated about $2,000 to CAL. Follow him on Instagram @semperq.bbq.