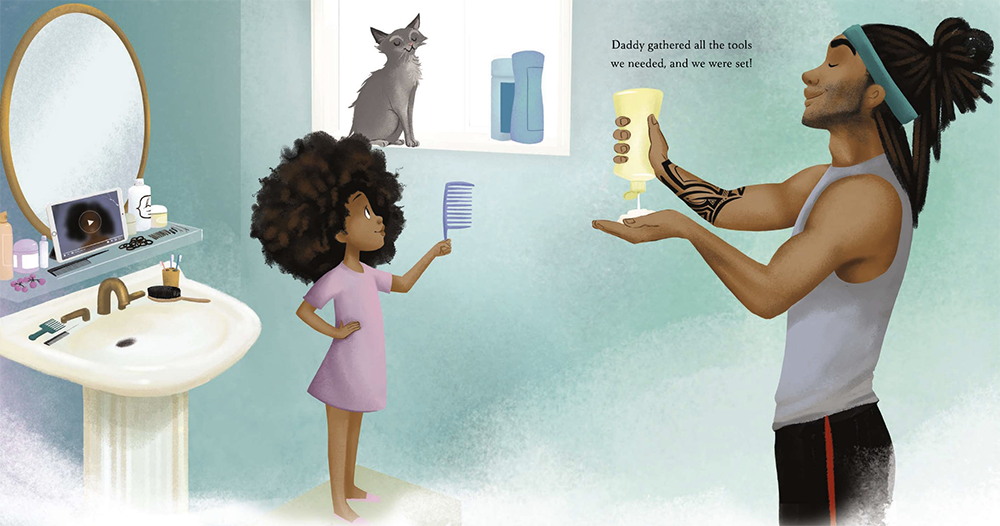 Random House
Hair Love, a new children's book from filmmaker and former Baltimore Raven, Matthew A. Cherry and acclaimed illustrator Vashti Harrison, is a love poem to black girls and the fathers who help them stay fly.
The story follows Zuri, an imaginative toddler as she prepares for a very special day. Since every special day deserves a special look, Zuri asks her father to help her style her hair. After several endearing failed attempts, her father successfully creates a look Zuri can be proud of, a funky puff bun mohawk. "Daddy combed, parted, oiled, and twisted. He nailed it!" Zuri cheers in a sparkly pink superhero cape in celebration of her new look.
Inspired by a series of viral videos that featured black fathers styling their daughters' hair, Cherry wanted to create a story that would present a positive narrative about black beauty standards and black fathers.
"Anytime you can, especially with young girls, show them that no matter what you or your hair look like, you are beautiful in your own way," says Cherry. "Anytime you can normalize us in a way that [isn't] looked at through a stereotypical lens, [or] you can show that black men are fathers, brothers, and we are friends—it all helps."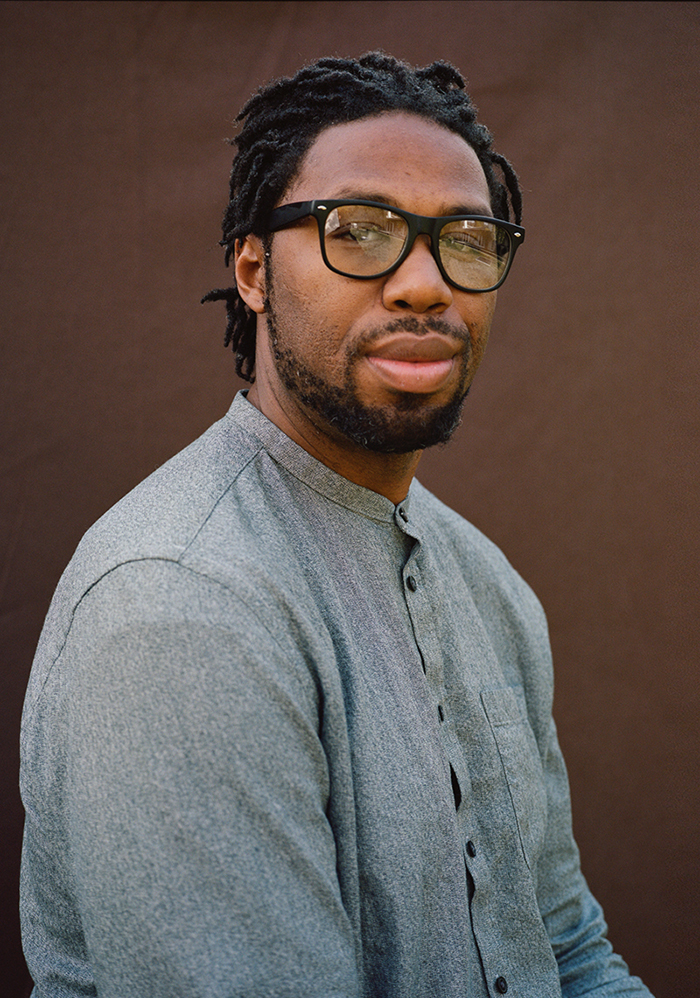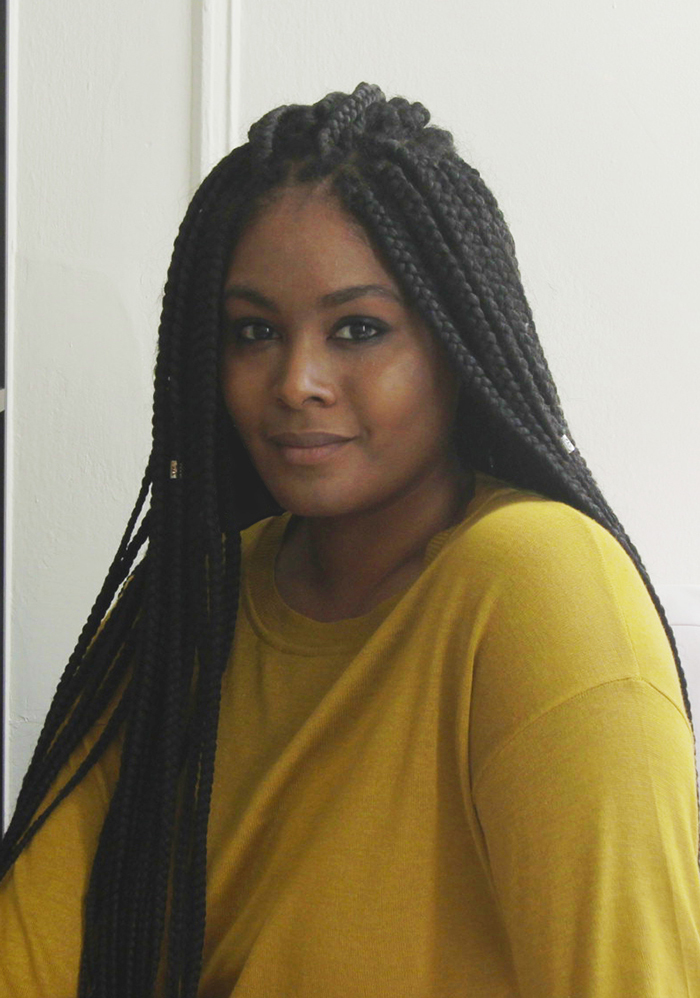 Author Matthew Cherry, left, and illustrator Vashti Harrison. —Random House
Harrison's charming illustrations declare a whimsical homage to black father-daughter relationships, and the magical versatility of black hair. Throughout the story, Zuri describes that her massive afro has a "mind of its own" because it "kinks, coils, and curls every which way."
When her hair is braided with beads, Zuri imagines herself as an enchanting princess on the balcony of a jungle gym castle. When her hair is in two puffs, Zuri feels like a superhero who can fly through the clouds. These scenes are compelling because they relay a distinctly new narrative about the beauty and normalcy of chemical-free hair.
"I hadn't seen those stories before," Cherry says. "That's probably part of the reason [the videos] went viral. There are a lot of misconceptions about black fathers—that we aren't around or don't care, but that is not the case at all. I wanted to let people know that these relationships happen every day. There are fathers who are doing that work with their daughters."
This week marks the beginning of a national book tour to promote the book and a forthcoming animated film adaptation. You can grab a copy of Hair Love and speak directly with its creators this evening at The Children's Book Store.
"Black women have had such a long and dramatic history with hair and how to feel comfortable with the natural hair that comes out of your head," says Harrison. "If we can create a world where everyone is just fully comfortable and happy with themselves, I think that would be really beautiful."