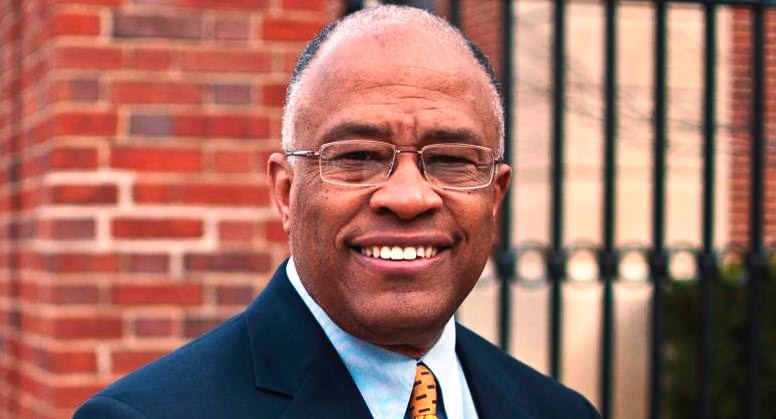 Former three-term Baltimore mayor Kurt Schmoke, who announced his intention to make Charm City "The City That Reads" in his first inaugural address, has been named president of the University of Baltimore.
After serving as mayor from 1987 to 1999, the 64-year-old Schmoke became a partner in the Washington, D.C law firm of Wilmer, Cutler & Pickering before serving as dean of the Howard University School of Law from 2003 to 2012. His appointment to lead the University of Baltimore is a homecoming for Schmoke, who graduated from Baltimore City College high school and was elected City state's attorney before becoming Baltimore's first black mayor.
"I am thrilled and honored to be selected as the next president of the University of Baltimore, an outstanding higher education institution located in a great city and a great state," Schmoke said in a statement. "Offering a high quality education at an affordable cost has been a hallmark of the university, and I am committed to continuing that tradition. I look forward to working with faculty, students, staff, alumni, and friends to make a great university even greater."
Schmoke earned his undergraduate degree in history from Yale University in 1971 and was a Rhodes Scholar. He received his Juris Doctorate from Harvard Law School in 1976 and today is often portrayed as a politician ahead of his time in advocating for the decriminalization of drugs and a public health approach to preventing and treating drug addiction as mayor. He is married to Dr. Patricia Schmoke, an ophthalmologist, and will succeed UB president Robert Bogomolny, who has led the school since August 2002. 
The university that Schmoke takes over has seen tremendous growth in the past decade, as the school noted in a press release, including a 33 percent increase in enrollment, 50 percent increase in campus square footage, and a return to a four-year undergraduate education program with the admission of freshmen several years ago for the first time in 32 years.
"Kurt Schmoke has an outstanding record of accomplishments and he understands that the University of Baltimore's mission is closely aligned with the advancement of the city," said retiring William E. Kirwan, chancellor of the University System of Maryland. "He is interested in pursuing even more UB collaborations with the city and the region. Furthermore, he wants to build on the university's momentum made possible by the academic, infrastructure, and fundraising enhancements of the last several years."
From the University of Baltimore:
"Located in Baltimore's Mount Vernon cultural district, the University of Baltimore offers undergraduate, graduate, and professional programs in business, law, public affairs, and applied arts and sciences. UB comprises four schools-the Merrick School of Business, the Yale Gordon College of Arts and Sciences, the College of Public Affairs, and the School of Law. Through its legal clinics and its centers, the university is actively involved with its surrounding communities. For more information about UB, visit: www.ubalt.edu."