ShareBaby is Baltimore's De Facto Free Diaper Bank
To date, the organization has raised enough money to buy and distribute more than 4.5 million diapers and 1.3 million other childcare items across Baltimore.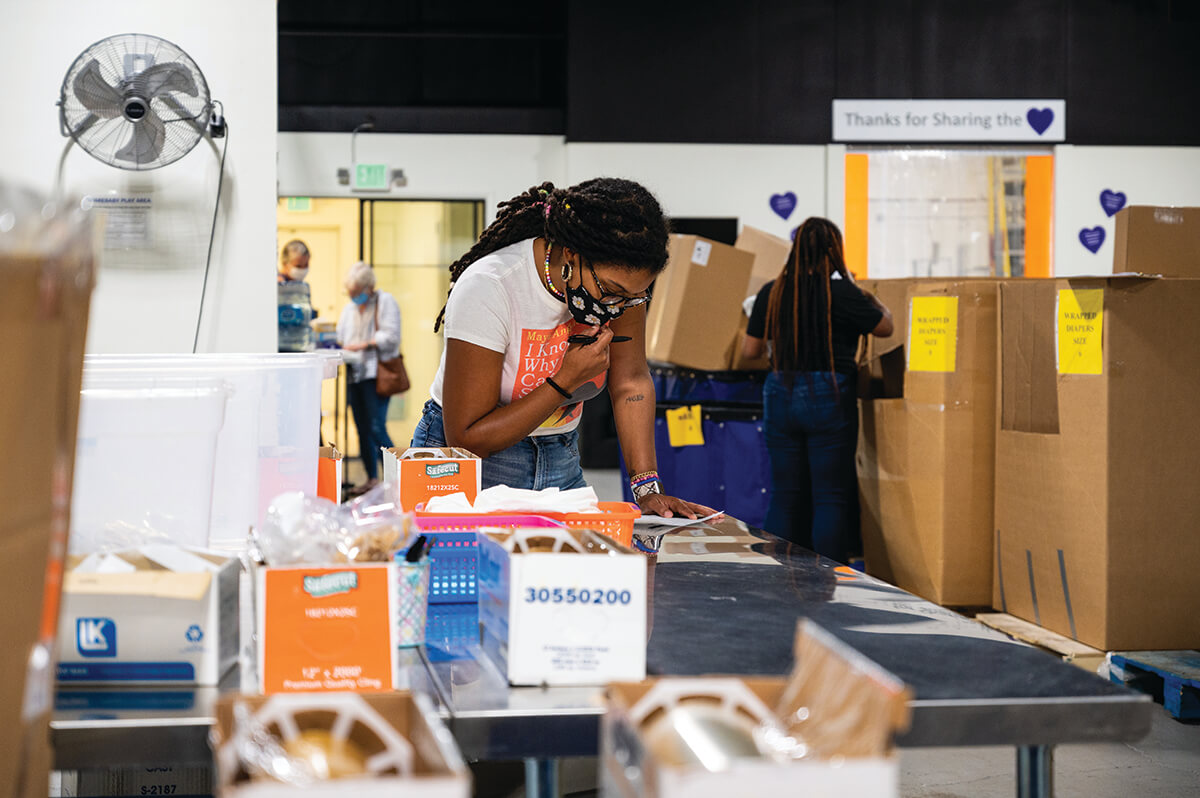 Ask people to name an essential item, and they'll probably rattle off things like food, water, or shelter. That is to say, diapers might not be the first thing to come to mind, says ShareBaby executive director Amina Osman Weiskerger, whose job it is to convey that as much as possible.
"The Diaper Lady," she says, "That's what everyone calls me."
We can see why. On a bright spring afternoon, we're in the parking lot—not even yet inside the 9,000-square-foot warehouse in Hampden-Woodberry that houses the nonprofit that Weiskerger runs—and she is already getting right to the point about her organization's mission.
"What we're really doing is combatting material insecurity," she says, standing in heels on the asphalt near the Light Rail tracks and beneath the Jones Falls Expressway toward the bottom of TV Hill. "There's been so much research done that shows having the essentials has a huge impact on mental health, physical health, and the overall well-being of a family."
Inside the concrete warehouse, stacks of plastic-wrapped bundled diapers—some donated by parents whose kids outgrew them, others purchased through wholesale partnerships—fill the aisles of Costco-style shelves.
They're bound for the roughly 25,000 newborns and toddlers in Baltimore City that live in poverty, according to Weiskerger, citing the most recent census. "That's our target population," she says.
As she speaks, program director Eliseba Osore—one of ShareBaby's three full-time employees—sorts a donation from retailer Old Navy of girls' glitter-adorned shoes on a stainless-steel table.
Although the group's primary focus is diapers, they also provide children's shoes, clothing, and other essentials. And on a nearby wall, dozens of color-coded, age-labeled plastic bins stand out amid the white walls and gray floor. Weiskerger pulls a clear Ziploc bag from one of the bins. It's stuffed with baby clothes for a 3-year-old boy.
"This has bottoms, tops, jacket, socks," she says. "It's all ready, take it."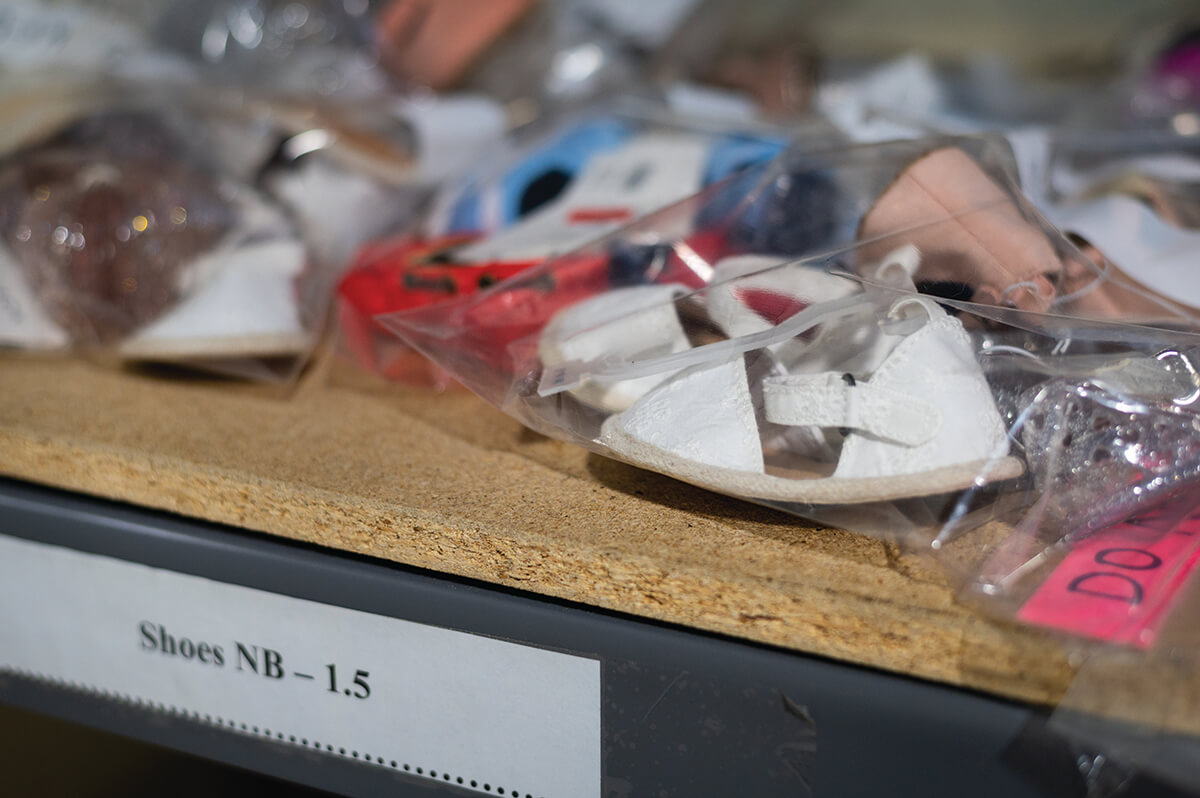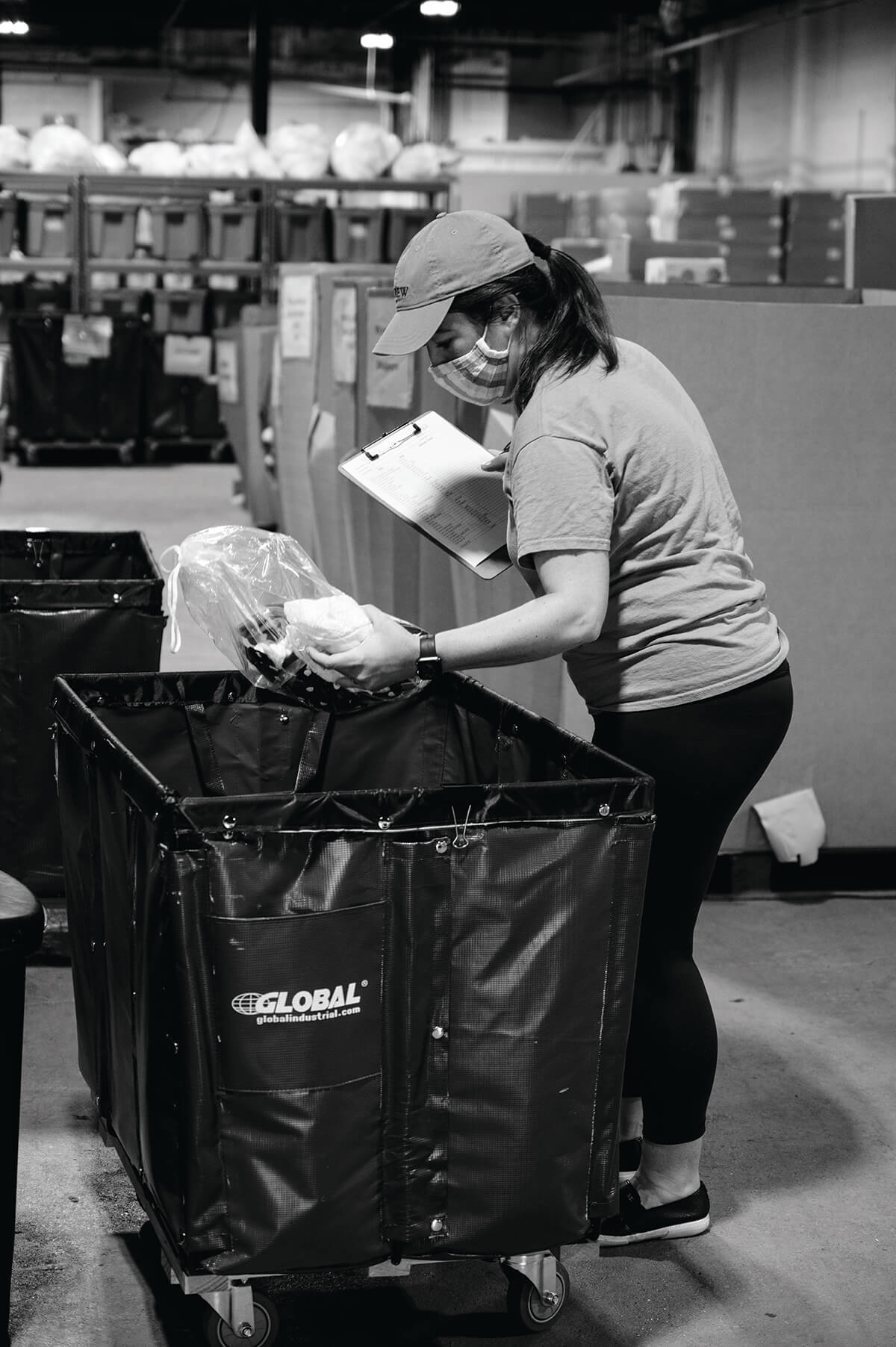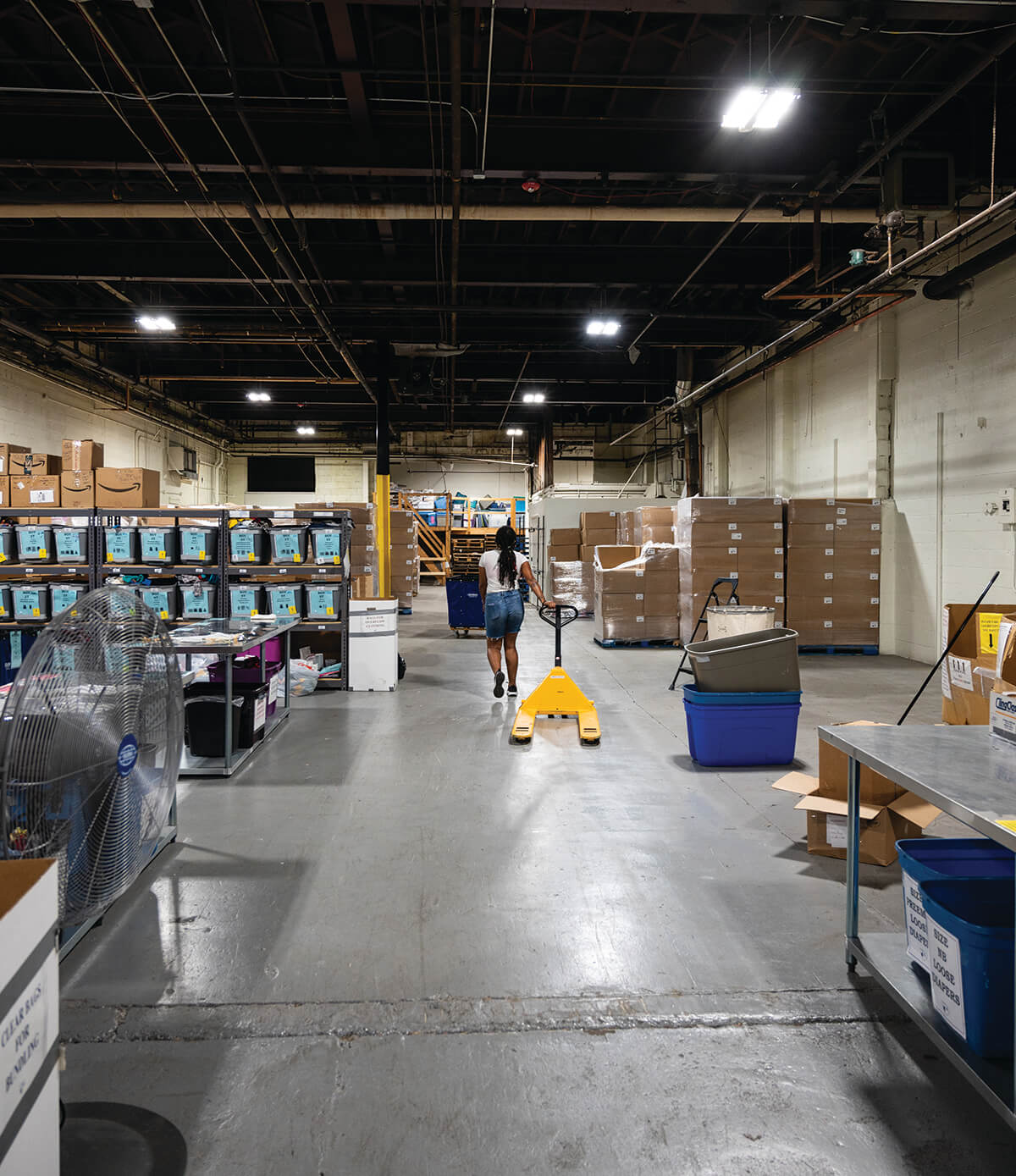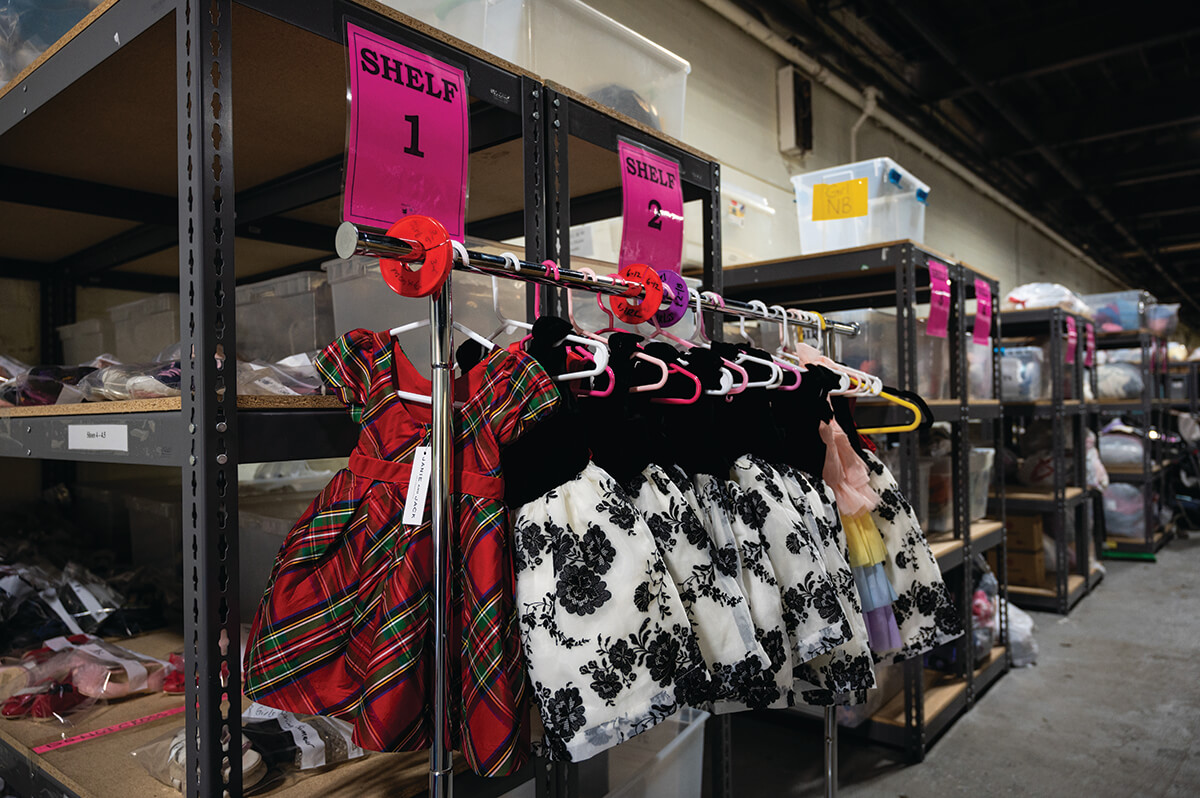 Weiskerger, a former fundraising director for Teach for America, legislative director for former Mayor Stephanie Rawlings-Blake, and a mother of two, is not actually suggesting we leave with the clothes, but is illustrating the idea behind this massive space and the nonprofit ShareBaby in general.
What began in 2014 as a passion project of a trio of moms—Park School friends Maya Ammons and Kate Mumaw and McDonogh alum Kristin Finkelstein—who started off donating new and gently used baby items to city homeless shelters, has since grown into Baltimore City's de facto diaper bank, and a bit more.
Weiskerger came on board in January 2016 and, to date, ShareBaby has raised enough money and collected enough donations to buy and distribute more than 4.5 million diapers and 1.3 million other childcare items (be it clothes, creams, books, strollers, or high-chairs) across Baltimore.
Weiskerger, Osore, warehouse coordinator Tonya Bond, and a handful of volunteers gave out 3.3 million items total in 2020 alone, as the pandemic increased an already established need for necessities.
"You can't drop your child off at daycare without disposable diapers," says Weiskerger. "You can't wash cloth diapers in public laundry facilities. I try to tell people diapers are something you are reminded of five, six, or seven times a day, if you don't have them and your baby's crying over and over again. It's literally this layer of anxiety and stress for families when they don't have what they need for their kids."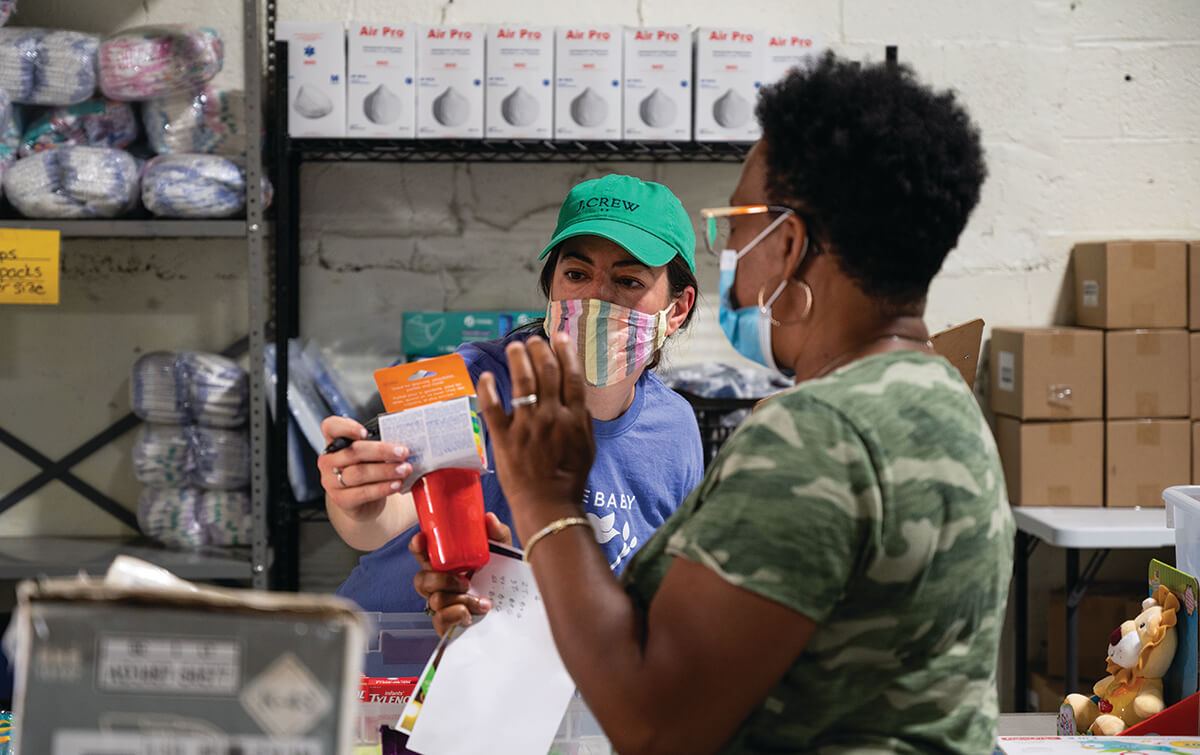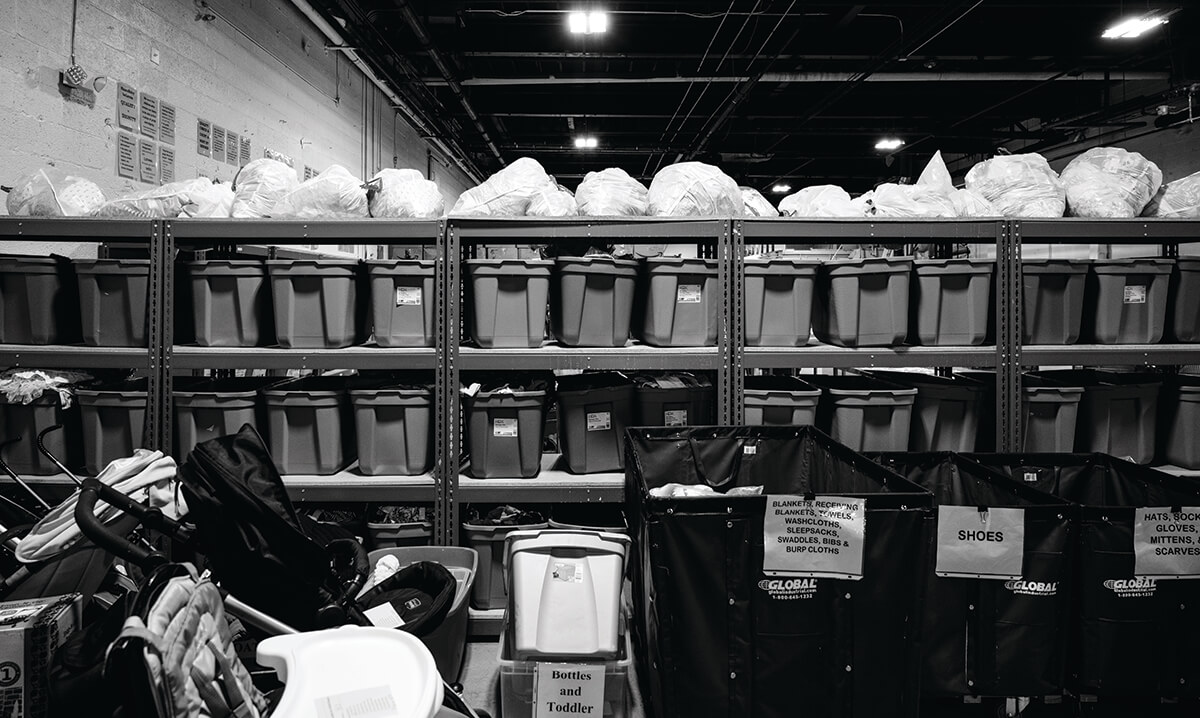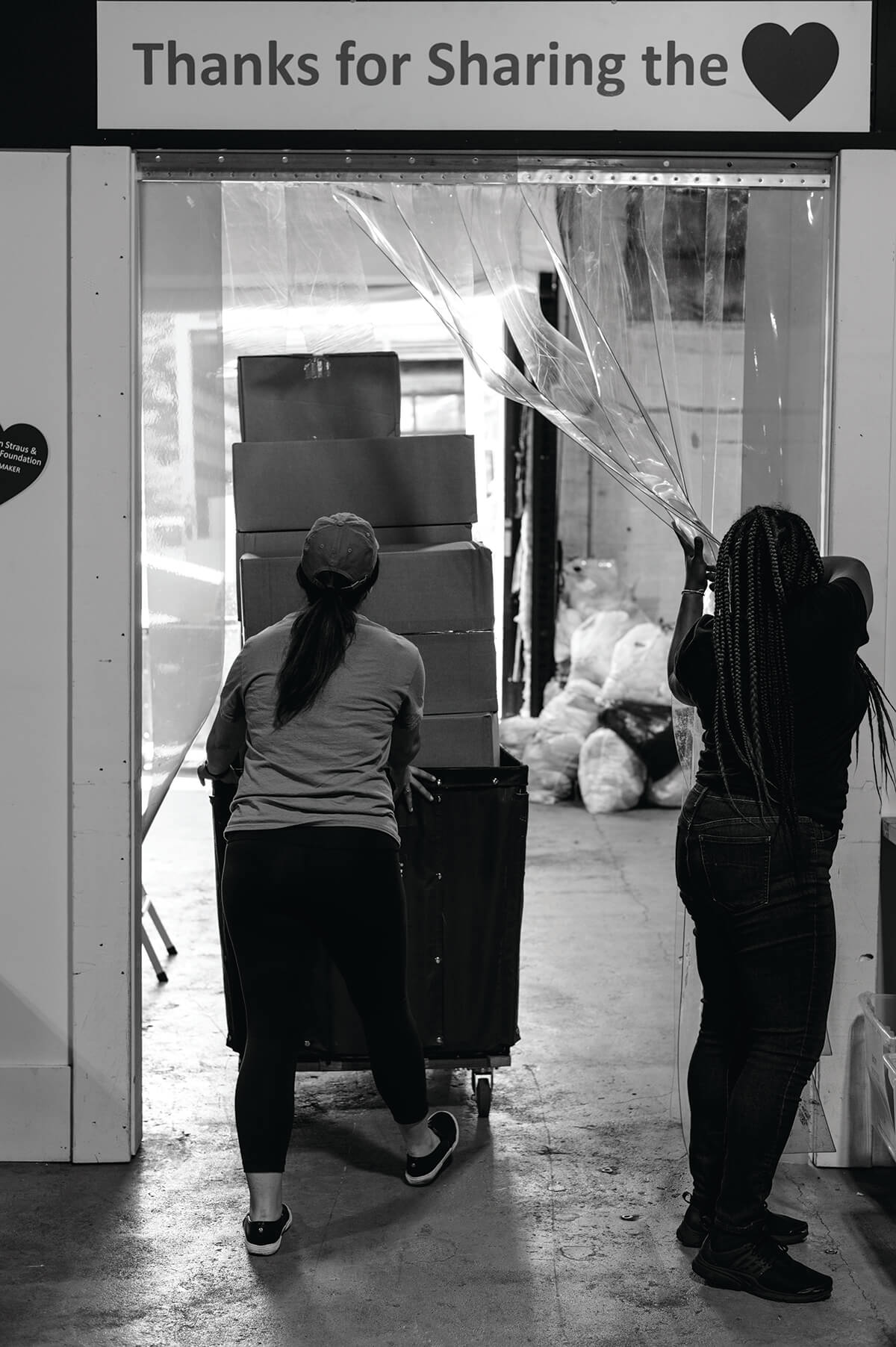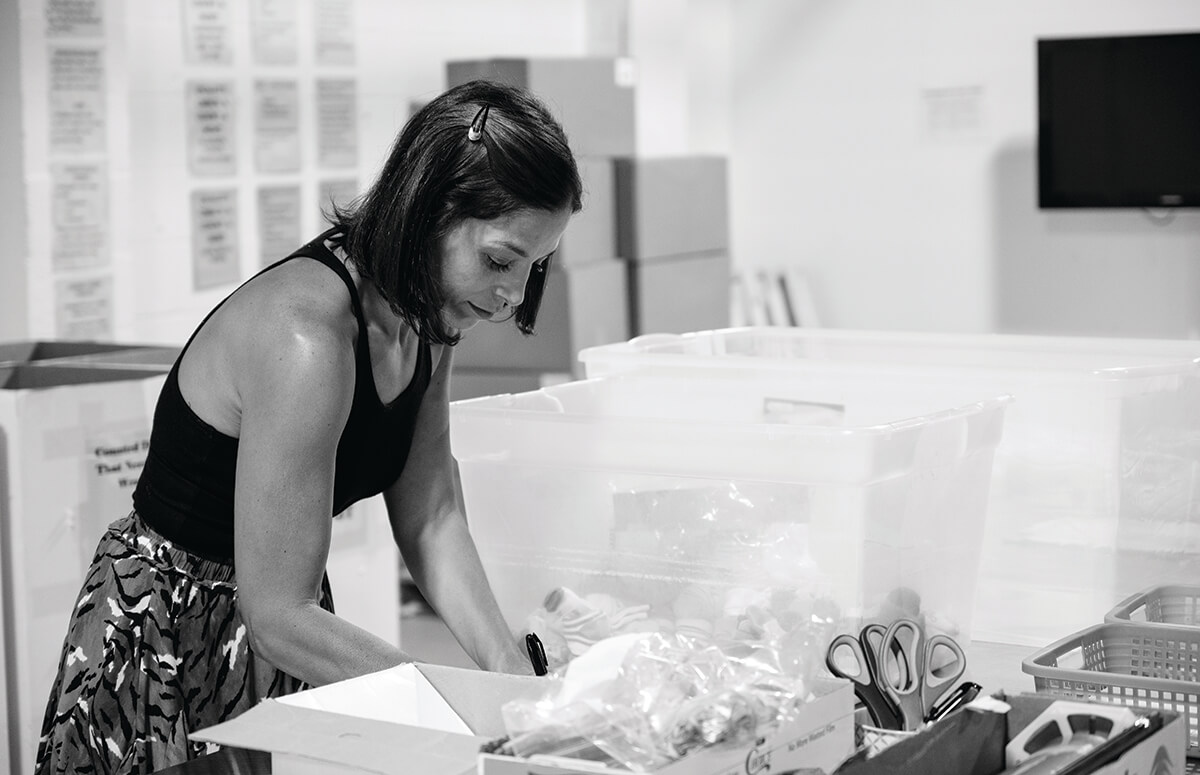 To date, the organization has over 50 distribution hubs in key low-income areas of the city. Their warehouse off Union Avenue is also a nerve center of sorts for area charities, even before the pandemic. In addition to being a place where anyone can donate items, usually on Wednesdays and some weekends, people from other charitable organizations around Baltimore visit for "shopping days" once a week to pick up diapers, baby wipes, clothes, or anything else they might need.
Even the Baltimore City Health Department gave ShareBaby more than $180,000. The state gave $25,000, too. It was enough to help at least 10,000 children in the city over a two-month period. And, since then, ShareBaby has given away thousands of diapers monthly in various distressed neighborhoods like Park Heights, Curtis Bay, and Cherry Hill.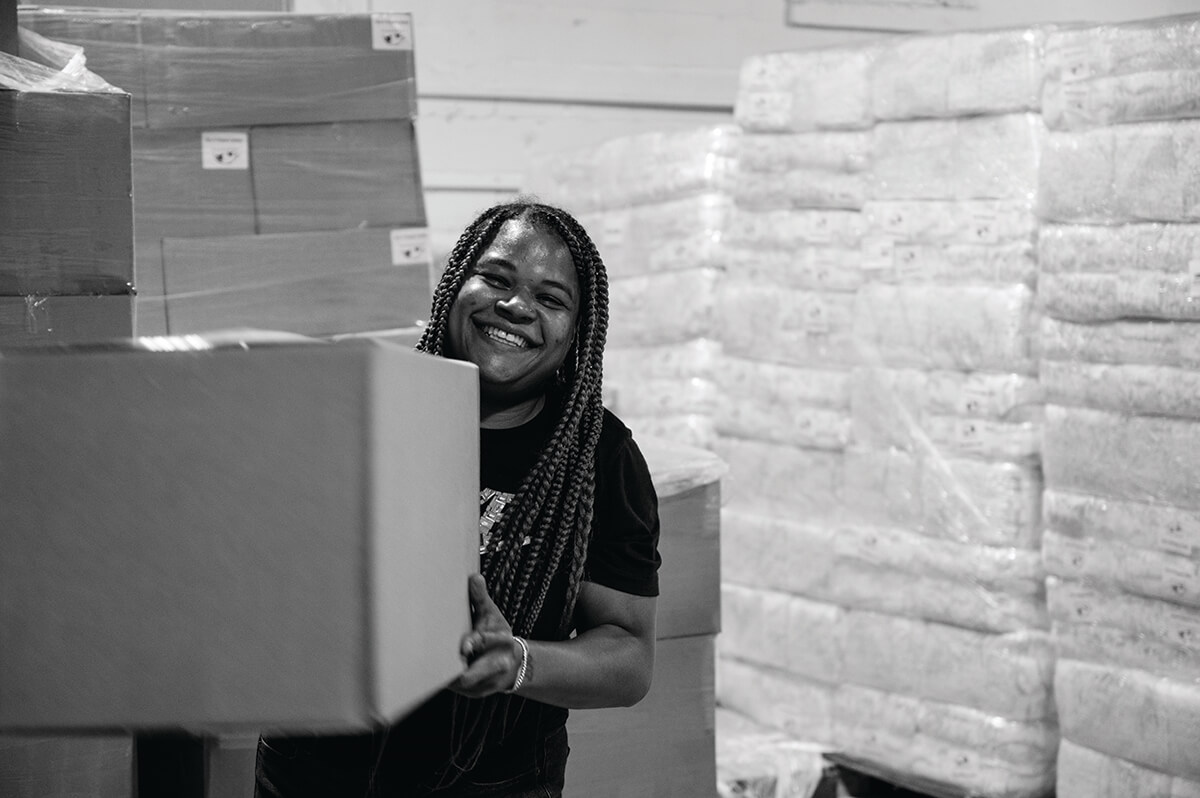 "We are biologically programmed to take care of our children," Weiskerger says, "and when we can't perform that function, it has major implications. It's our job to keep bringing this very real issue to light. We're talking about really critical, essential things. A child needs a place to sleep. They need clothes that fit them and keep them warm. They need diapers."