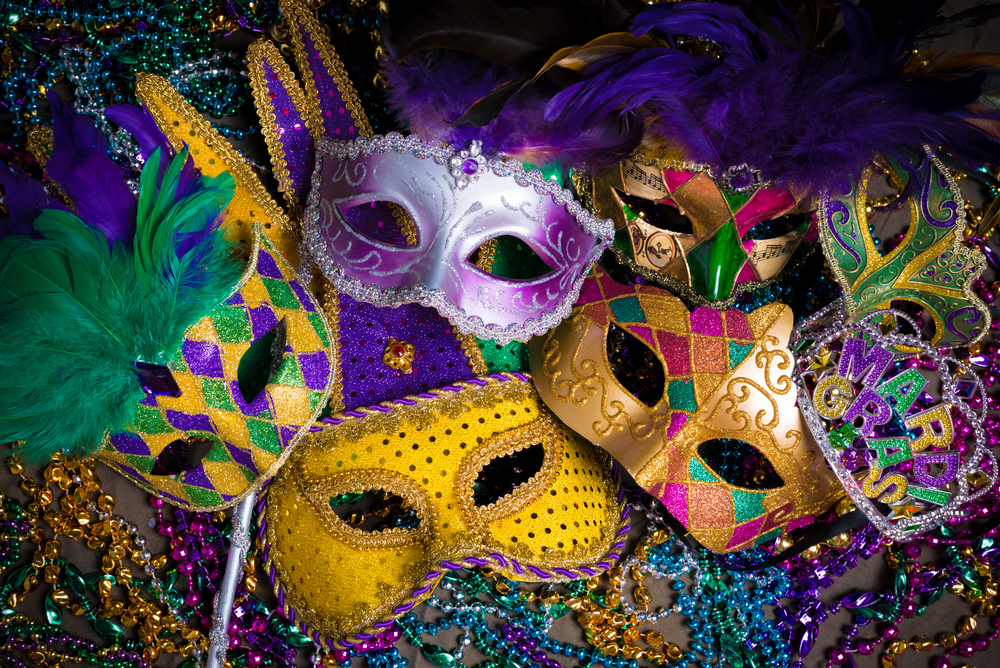 While you're sitting at your desk daydreaming about prancing down Bourbon Street with the best of them in New Orleans this year, don't forget that there's plenty of Mardi Gras fun to go around right here in Charm City. So throw on a mask, grab some beads, and order a Sazerac while you enjoy these festive celebrations on Fat Tuesday.
Mardi Gras North: Stop by this annual event, hosted by Fells Point cohorts Kooper's Tavern and Sláinte Irish Pub, to get a taste of all things 'Nawlins on Fat Tuesday. Chow down on Cajun-inspired offerings like classic jambalaya, seafood gumbo, and po'boys at both locations, while jamming to music from DIG Jazz Combo at Kooper's and funk band Sound Makers Union at Sláinte. Drink specials at both venues will include $3 Miller Lite and Blue Moon bottles and $5 Hurricanes, Sazeracs, and other NOLA-inspired cocktails. 1700 and 1702 Thames St., 410-563-6600.
Birroteca: Known for its unique pizzas and excellent variety of beers on tap, this popular Woodberry spot is a great place to hang out any day, but Birroteca is throwing a special Mardi Gras Pint Night co-hosted by Abita Brewing Company in honor of the festive holiday. The celebration starts at 5 p.m., highlighting some of Abita's specialty seasonal brews for guests to sample. To sweeten the deal, all party guests will receive a free pint glass with the first purchase of any Abita beer. 1520 Clipper Mill Road, 443-708-1934.
Shoo-Fly Diner: Some of the local food scene's hottest names are coming together to throw this soiree. Tooloulou, Dylan's Oyster Cellar, Jinji's Chocolates, and Flying Dog Brewery have all partnered up with Shoo-Fly to host this New Orleans-inspired event at Spike Gjerde's Belvedere Square restaurant. From 6-10 p.m., dance the night away with jazz music by Sac Au Lait, sip boozy slushes, enjoy some mouthwatering gumbo and crawfish, and search for prizes in the King Cake to celebrate Mardi Gras in style. 510 E. Belvedere Ave., 410-464-9222.
Mother's Grille: From weekday happy-hour deals to Ravens pep rallies, this fun neighborhood tavern in Federal Hill is a go-to spot for any occasion that calls for refreshing brews and cocktails. Highlights of Mothers' "Phat Tuesday Party" will include classics like Hurricanes, gumbo, and plenty of colorful beads for all attendees. 1113 S. Charles St., 410-244-8686.
Mardi Gras Party at Power Plant Live: If you're one of the Valentine's Day cynics who'd choose a cocktail over a box of heart-shaped candy any day, then grab some friends and head to this downtown nightlife attraction for an all-inclusive bash from 9 p.m. to 12 a.m. on February 14. Stilt-walkers, fire-breathers, Cirque-style aerialists, live music, free drinks, and no-cover access to nine of Power Plant's bars are all included in the price of admission to this massive party. 34 Market Place, 410-727-5483.
Laissez les bons temps rouler!