The Launch: June 2016
Our nine musts from this month's calendar of events.
The Avett Brothers
June 3-4. Pier Six Pavilion, 731 Eastern Ave. 8:30 p.m. $38-55. 410-783-4189. With the warm sun on your face and cool breeze in your hair, there's no better way to settle into summer than with a little live music on the Inner Harbor. The Avett Brothers are a perfect band for the season, with their Southern folk rock as pure and American as a cold beer in hand on a hot June night. Dig on fan favorites like "I and Love and You" and "Head Full of Doubt," as well as new songs like "Ain't No Man" from their brand-new album, True Sadness.—LW
---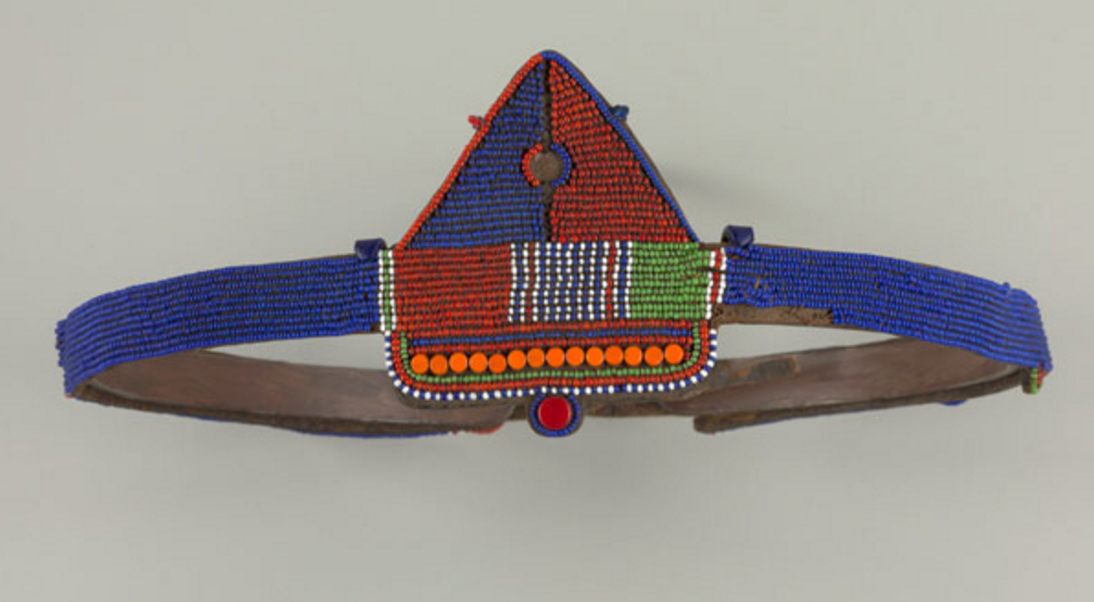 Design for Mobile Living
June 1-Nov. 27. The Baltimore Museum of Art, 10 Art Museum Drive. Wed.-Fri. 10 a.m.-5 p.m., Sat.-Sun. 11 a.m.-6 p.m. Free. 443-573-1700. Step into the art and culture of Eastern Africa's nomadic societies. In this exploratory exhibition, admire jewelry, accessories, and gear from the 19th and 20th centuries, and discover the ways in which artwork can be lightweight, functional, portable, and adorned.
---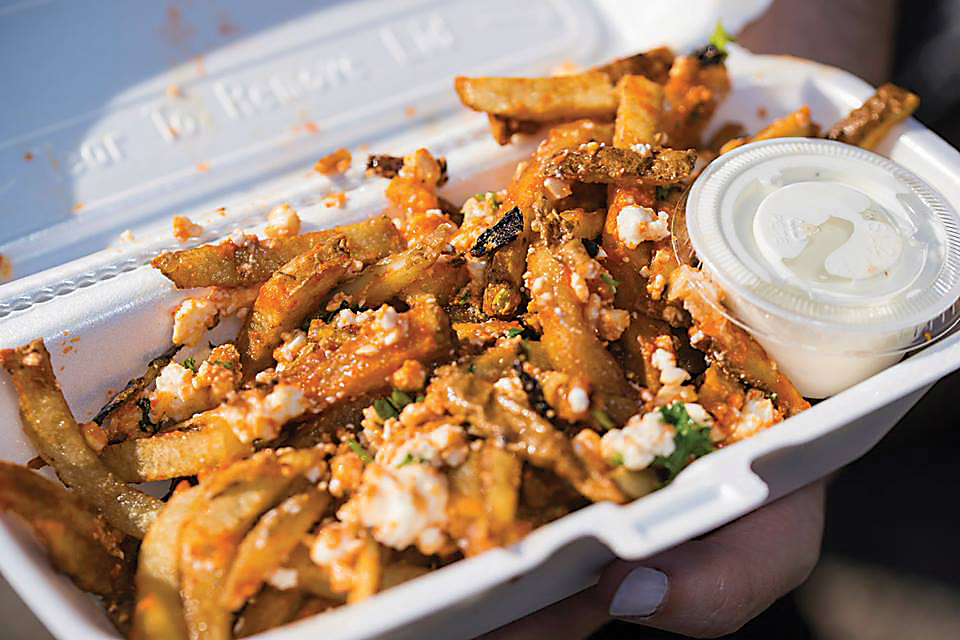 Taste of Three Cities
June 4. Patterson Park, 2806 Eastern Ave. 11 a.m.-9 p.m. $16.74-69.24. 410-276-3676. Calling all foodies. Once again, Patterson Park will transform into a food-truck playground with the region's top 40 four-wheelers offering culinary indulgences that range from lobster rolls and barbecue to grilled cheese and cupcakes. Spend your summer Saturday touring their treats, voting for your favorites, cooling off with wine and beer, and listening to live music. Proceeds will benefit Meals on Wheels, a nonprofit that delivers food to people in need, and the (RED) Campaign, whose global efforts are fighting to end AIDS.
---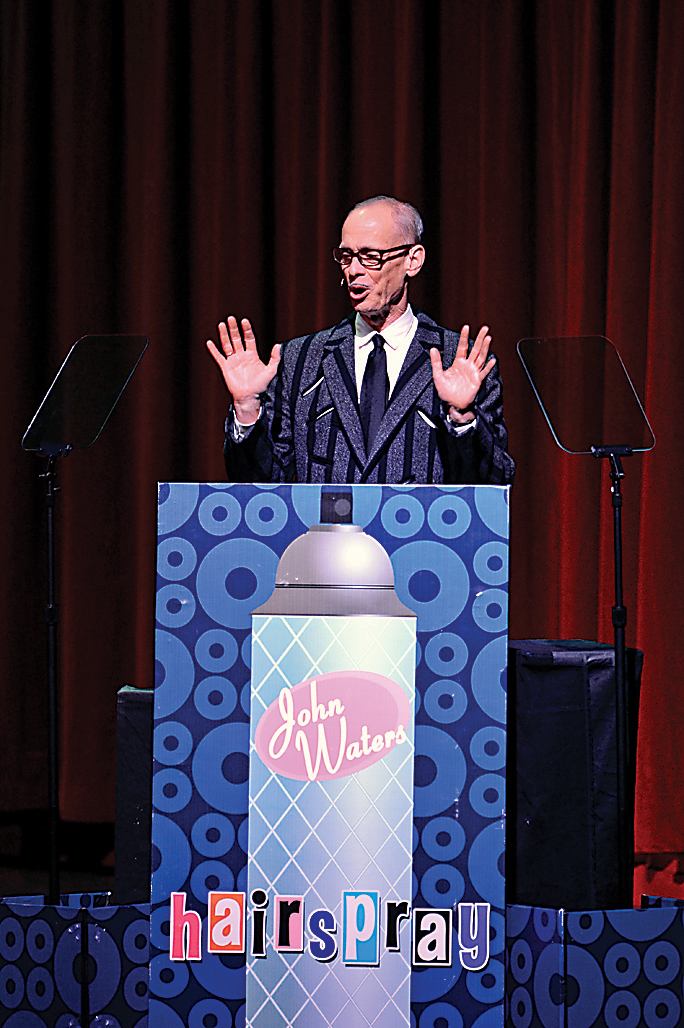 Hairspray: In Concert
June 3-5. Joseph Meyerhoff Symphony Hall, 1212 Cathedral St. Fri. 8 p.m., Sat. 3 & 8 p.m., Sun. 3 p.m. $43-109. 410-783-8000. We have Diner, we have Avalon, we have parts of Sleepless in Seattle, but few films are more iconic for Charm City than John Waters's Hairspray. Back by popular demand, the famous musical will take over the Meyerhoff stage for the first time since 2013. Relive the favorites in this semistaged concert production, featuring Waters himself as narrator alongside members of the Baltimore Symphony Orchestra.
---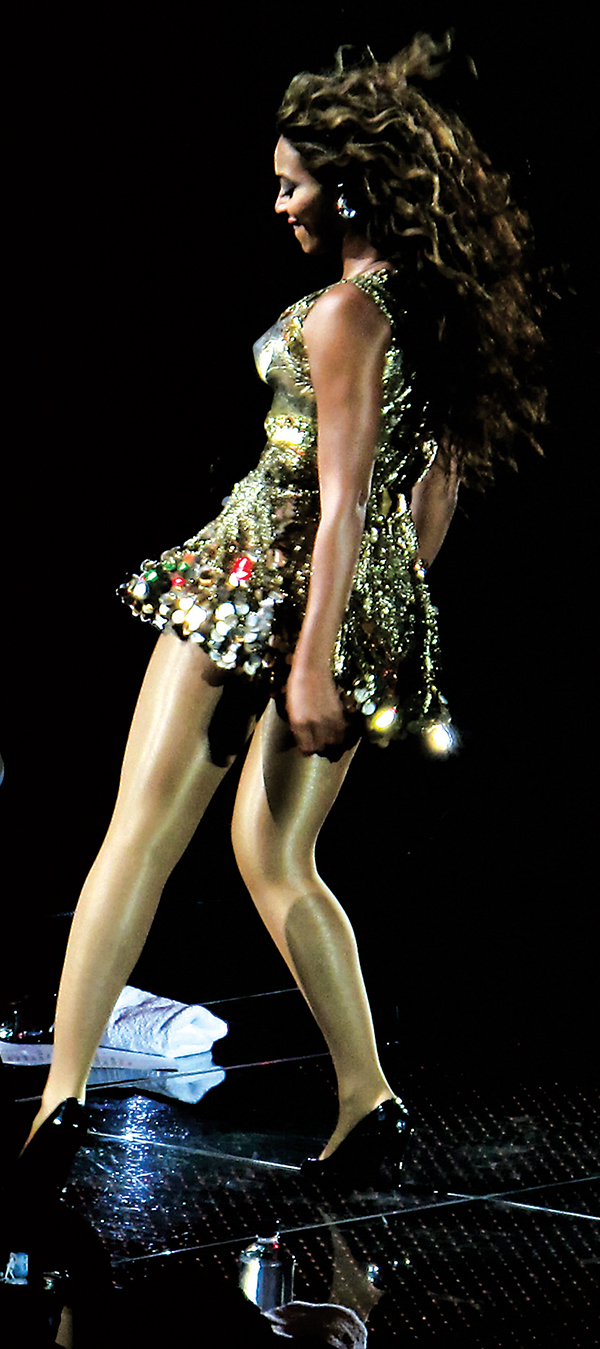 Beyoncé
June 10. M&T Bank Stadium, 1101 Russell St. 7:30 p.m. $45-305. 410-261-7283. Beyoncé is the queen bee of pop culture, with five platinum records, 20 Grammys, and her own HBO documentary, plus flawless fashion, kickass choreography, and once-in-a-lifetime concert tours. (Not to mention her much talked about marriage to hip-hop royalty, Jay Z.) Over the years, she has brought us such seminal smash-hits as "Say My Name," "Drunk in Love," and "Single Ladies," and this past winter she released her first new single in three years, "Formation," which instantly skyrocketed to the top of the charts. It also sparked BeyHive hysteria for her latest album, Lemonade, which set the internet on fire when it suddenly dropped this spring. For one Friday night, see what all the buzz is about as the living legend brings down the house on our very own Ravens turf.—LW
---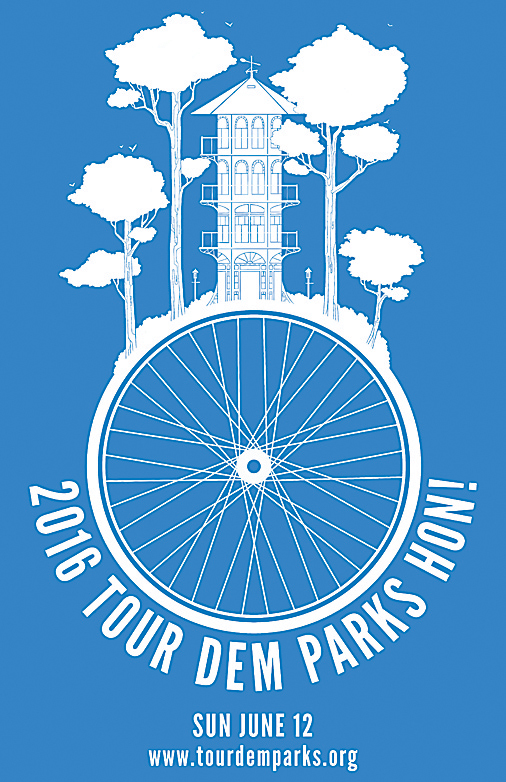 Tour Dem Parks, Hon!
June 12. Howard Peters Rawlings Conservatory & Botanic Gardens, 3100 Swann Drive. 7:30 a.m.-2 p.m. $20-48. For one Sunday in June, put your rubber to the road as hundreds of bicyclists take a trip through Baltimore's beloved parks. Whether you opt for a difficult trek or family-friendly cruise, you can swing through the likes of Druid Hill, Clifton, and Patternson parks, followed by a picnic lunch, live music, and lovable rescue puppies, all to benefit Baltimore's beautiful outdoor spaces.
---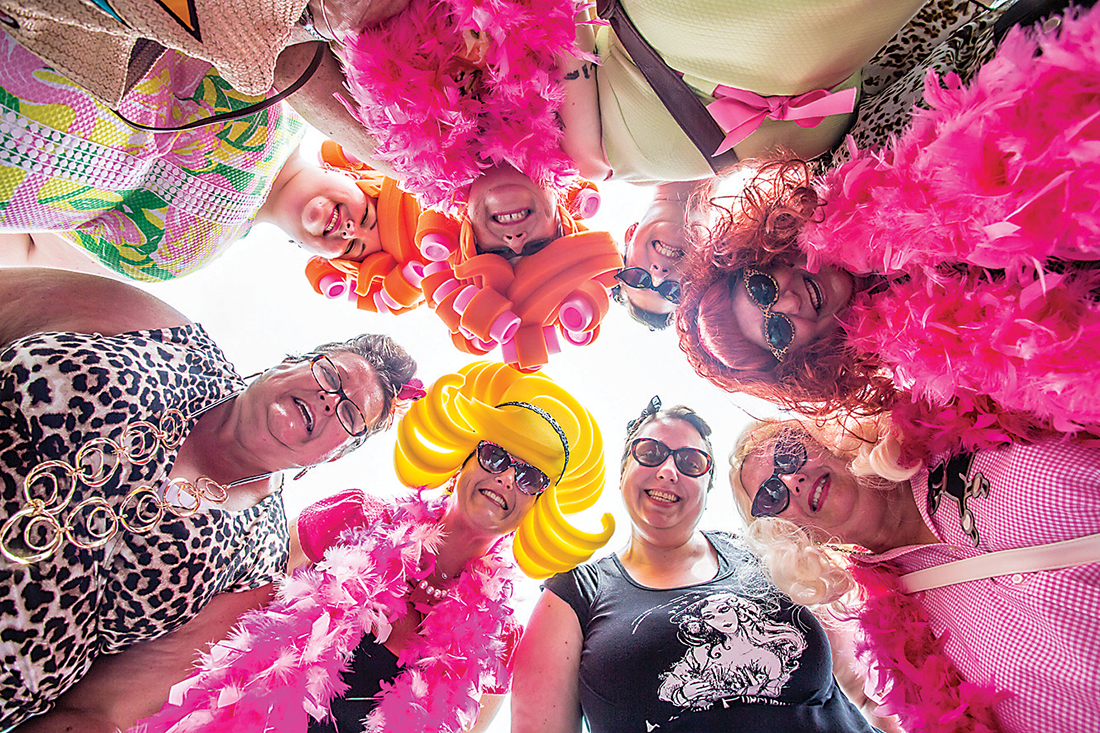 HonFest
June 11-12. The Avenue in Hampden, 36th Street. Sat. 11 a.m.-10 p.m., Sun. 12-6 p.m. Free. Get your hairspray, boas, and high heels ready for the 23rd annual HonFest. At this weekend-long festival in Hampden, honor the historic working women of Bawlmer in true eclectic Charm City fashion. Join thousands of attendees for three stages of live music, plus food, crafts, and, of course, a contest for the Best Hon.
---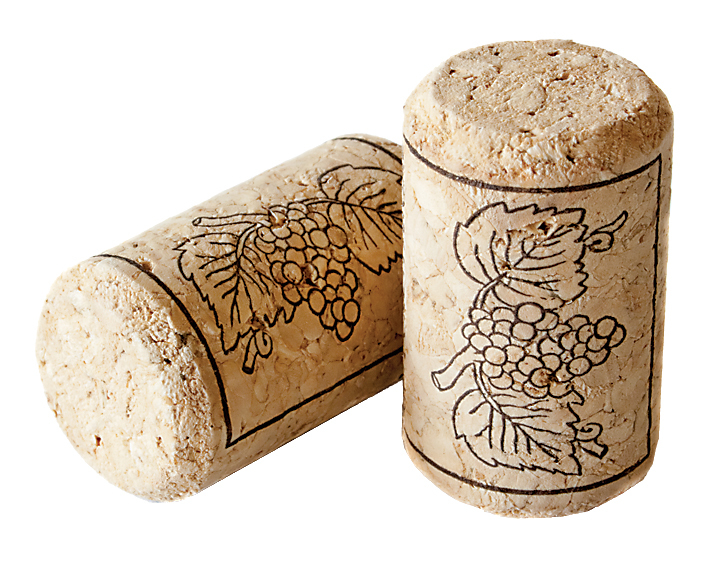 Baltimore Wine Fest
June 18. Canton Waterfront Park, 3001 Boston St. 12-7 p.m. Free-$85. 410-409-7123. For the second time, Canton's waterfront will turn into a vino lover's paradise with more than 100 wines from all over the world, gourmet local eats, and live music. Grab a glass, sip some samples, then stumble home.
---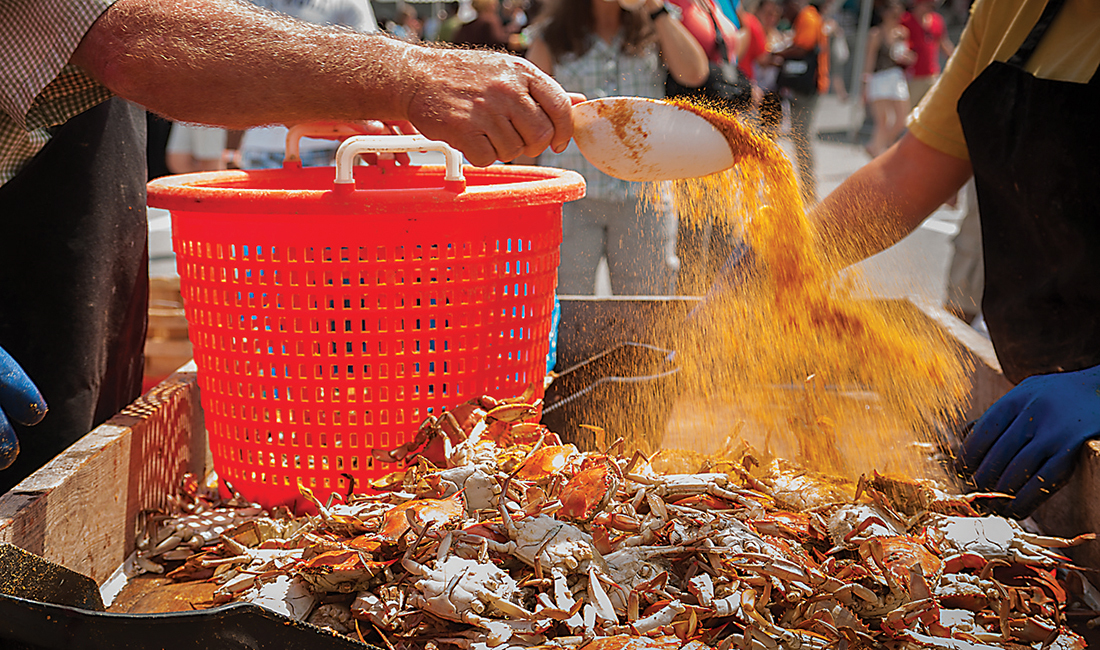 Chesapeake Crab & Beer Festival
June 25. Rash Field, 201 Key Hwy. 11 a.m.-9 p.m. $29-89. 410-396-7931. As Marylanders, we all know there is nothing better than a June afternoon with a bushel of crabs. Now in its third year, this annual tradition has upped the ante, becoming the largest crab feast in Baltimore with more than 22,000 people, 30,000 crabs, and 50 beers, plus wines, spirits, live music, and arts and crafts. With enough brown picnic-table paper to stretch across the harbor and back, this festival is ready to dig in, rain or shine.