The Launch: September 2016
Nine musts from this month's calendar of events.
The Akimbo Dance & Movement Art Festival
Sept. 10. Station North Arts District, 1-6 p.m. To celebrate Baltimore's growing dance community, The Akimbo Dance & Movement Art Festival returns for its fifth year with a free day of performances throughout the vibrant Station North Arts & Entertainment District. Across 18 sites like the Maryland Institute College of Art, Motor House, and the Ynot Lot, more than 150 regional artists will showcase everything from traditional and experimental dance to music, spoken word, installation, and performance art.
---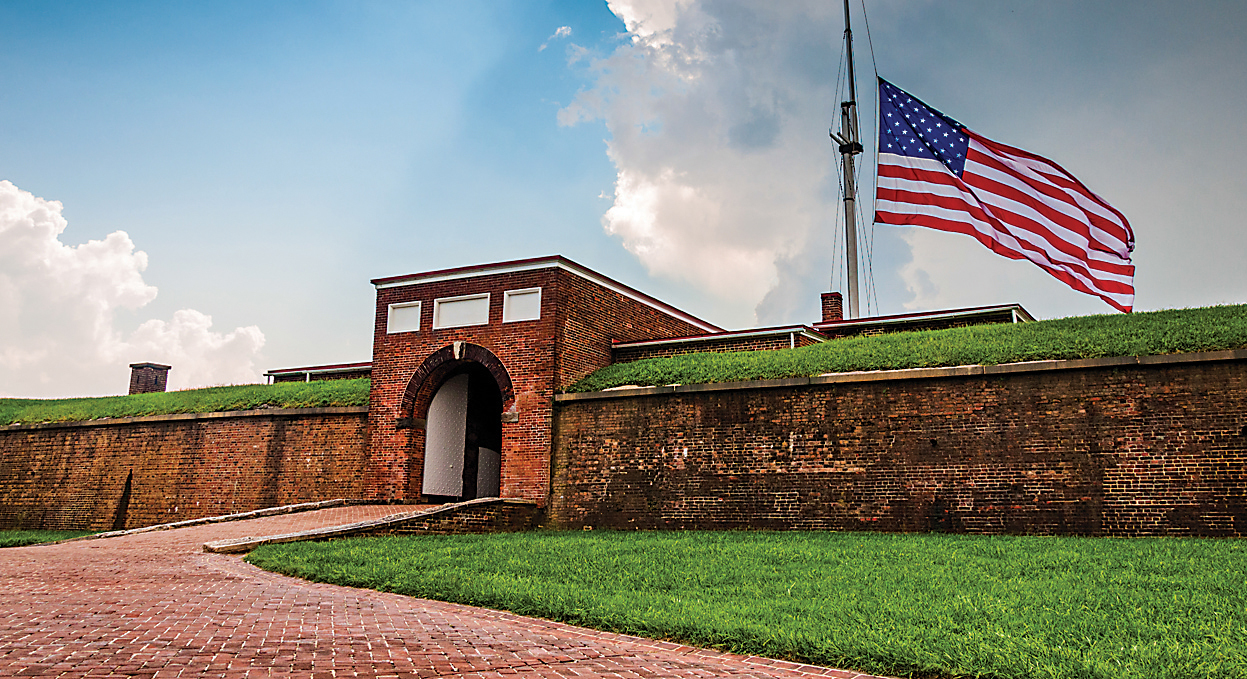 Star-Spangled Banner Weekend
Sept. 9-11. Fort McHenry, 2400 E. Fort Ave. Fri. 9 a.m.-5 p.m., Sat. 9 a.m.-9 p.m., Sun. 9 a.m.-3 p.m. Free-$10. 410-962-4290. One-hundred years ago last month, the National Park Service was born, and nine years after its creation, the NPS named Baltimore's Fort McHenry one of its first national parks. The site protected the city from British invasion during the War of 1812, now known as Defender's Day, and thus inspired the national anthem. On Sept. 9-11, commemorate these historic events with reenactments, cannon firings, colonial music, and family activities, including festive fireworks and a patriotic concert by the United States Army Field Band on Saturday, and a special 9/11 memorial ceremony on Sunday.
---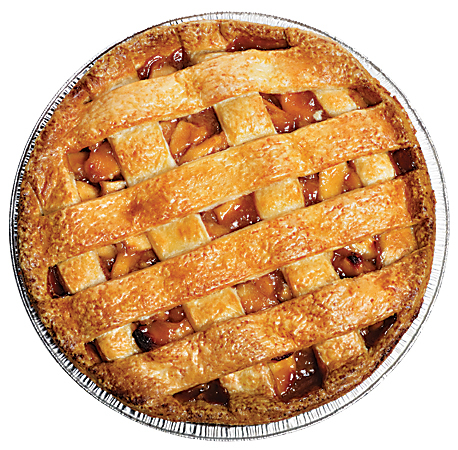 Hampdenfest
Sept. 17. The Avenue, West 36th Street. 11 a.m.-7 p.m. Free. 410-662-4444. Grab your friends and toilet bowls—an only-in-Baltimore sentiment if we ever heard one—and head to The Avenue for Hampdenfest. At this free street festival, enjoy local beer, regional food, and live music on one of three stages. Get to know the neighborhood, but don't miss the crowd favorite toilet bowl race down Chestnut Avenue, or the pie-eating contest with sweets by Dangerously Delicious Pies.
---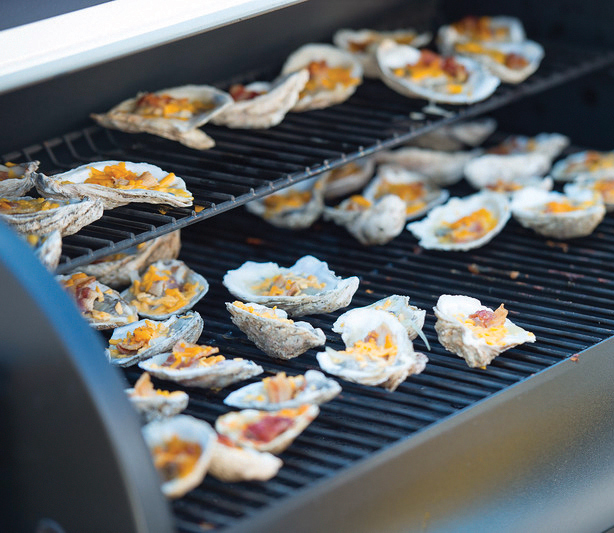 Baltimore Seafood Festival
Sept. 17. Canton Waterfront Park, 3001 Boston St. 12-7 p.m. $15-99. It's no secret that Maryland is the seafood capital of the mid-Atlantic, where crab is king and the key to a perfect summer day. It's only fitting, then, to spend one of the last afternoons of the season at Baltimore's third annual seafood festival. On the edge of the Canton waterfront, sip on some cold beer as you dig into an endless supply of oysters, crabs, and other under-the-sea essentials, with live music from local bands, cocktails and crafts. With face painting, activities, and games for the kids, you can bring the whole family to toast our Chesapeake Bay heritage and say sayonara to 90-degree days.
---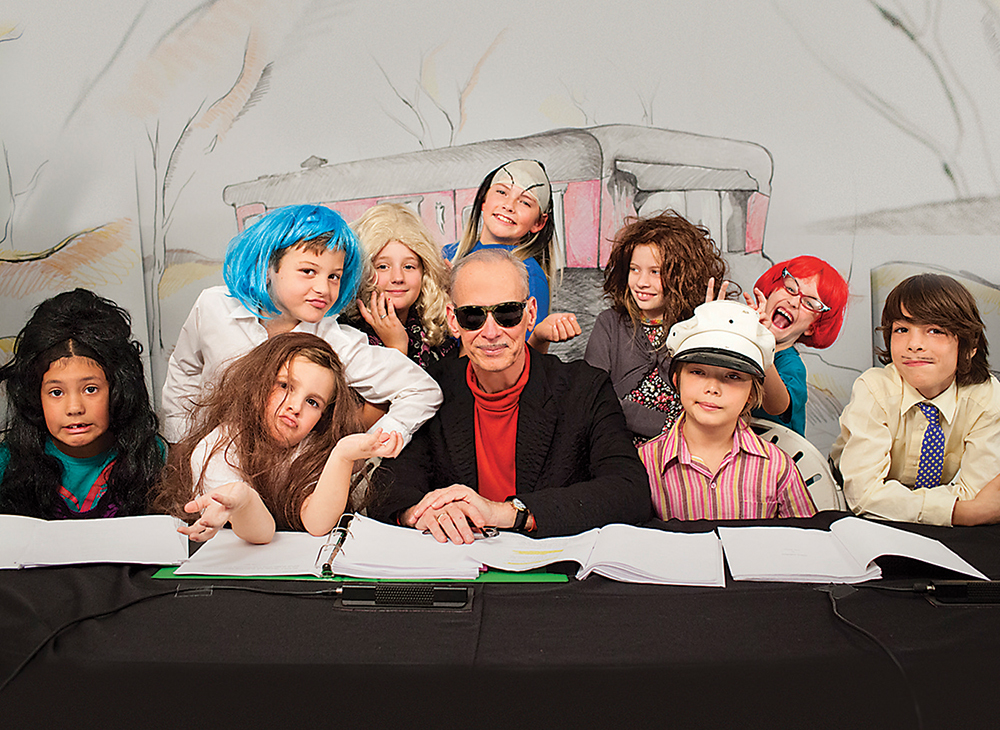 John Waters's Kiddie Flamingos
Sept. 21-Jan. 22. The Baltimore Museum of Art, 10 Art Museum Dr. Wed.-Fri. 10 a.m.-5 p.m., Sat.-Sun. 11 a.m.-6 p.m. Free. 443-573-1700. We're all familiar with Baltimore's most notorious (and beloved) auteur, John Waters. The renowned director is a legend thanks to his iconic camp films and, increasingly, his fine art, which has been twice featured at The Baltimore Museum of Art. This month, catch his latest project: a 74-minute, G-rated rendition of Pink Flamingos, with lines read by children in wigs and mock versions of the original costumes. We can't wait to see the pint-size Divine.
---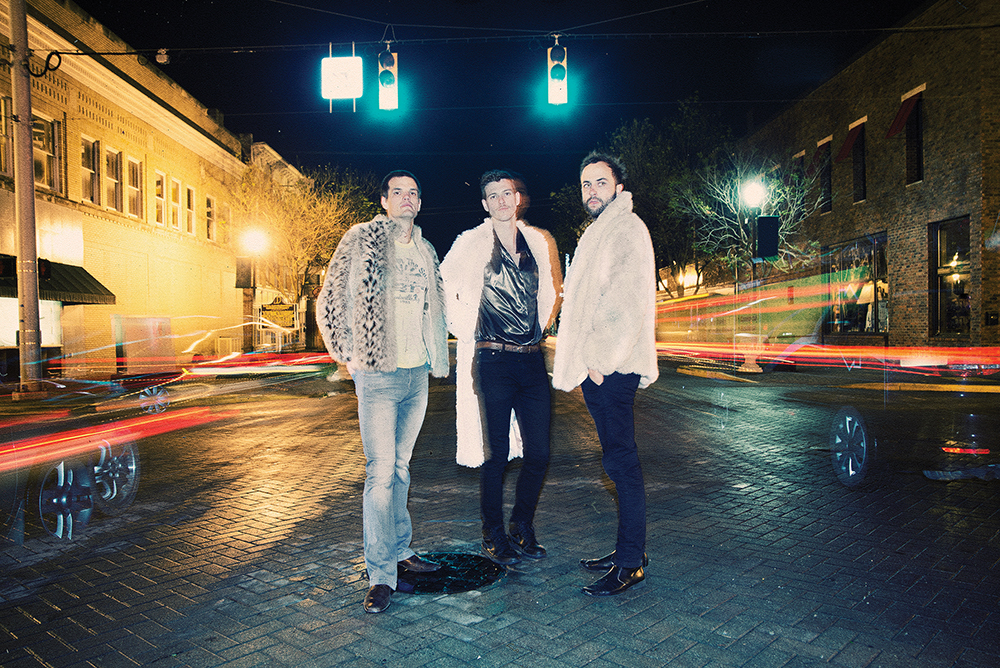 BSO Pulse: Houndmouth
Sept. 22. Joseph Meyerhoff Symphony Hall, 1212 Cathedral St. 8:30 p.m. $35. 410-783-8000. After a successful inaugural season, the Baltimore Symphony Orchestra and WTMD "Pulse" concert series returns this month with Indiana-based indie rockers Houndmouth. Sharing the stage with the BSO, the up-and-coming trio brings its Americana medleys like "Sedona" to this one-of-a-kind collaboration. Be sure to get to the Meyerhoff early for a pre-concert party in the lobby, featuring live local music, happy-hour drinks, local brews, and food specials from area restaurants.
---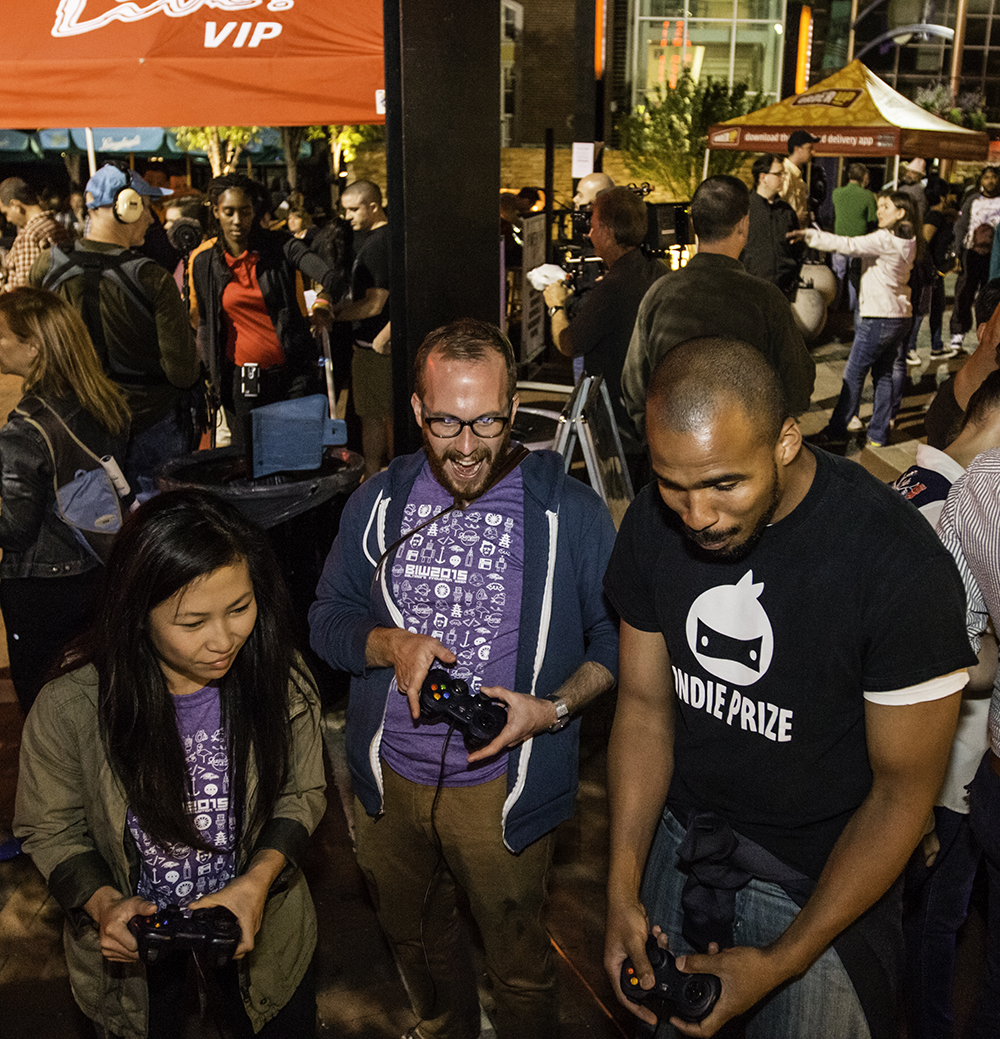 Baltimore Innovation Week
Sept. 23-Oct. 1. Locations, times, & prices vary. 215-821-8745. While Baltimore's heyday as a manufacturing mecca might be a memory, it's safe to say the city is slowly becoming a new industry town of innovation and technology. During the fifth annual Baltimore Innovation Week, get to know the new techies with big-name headliners, curated events, networking opportunities, and a dedicated App Arcade.
---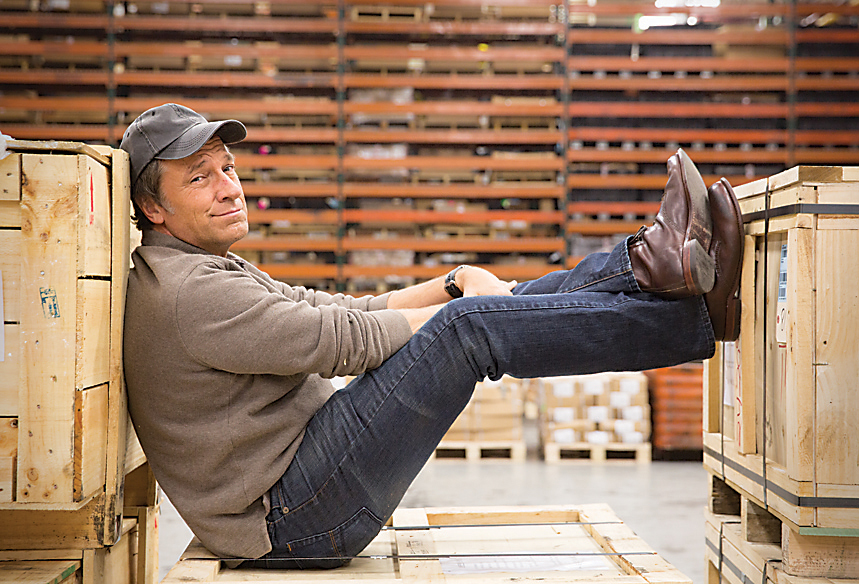 Dirty Talk With Mike Rowe
Sept. 24. Modell Performing Arts Center at The Lyric, 140 W. Mount Royal Ave. 8 p.m. $25-65. 410-900-1150. Ever wonder what really goes on behind the scenes of reality TV shows? Baltimore's own Mike Rowe isn't afraid to tell all, and this month, he returns home for one night to reveal the dirty truth behind his popular Discovery Channel show, Dirty Jobs.
---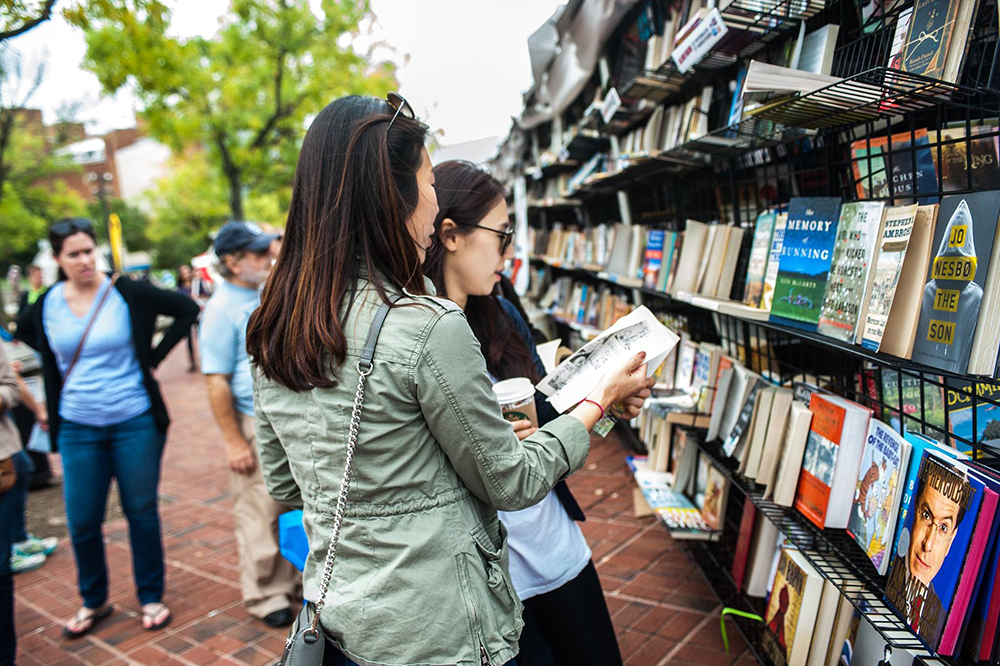 Baltimore Book Festival
Sept. 23-25. Baltimore Inner Harbor. Fri.-Sun. 11 a.m.-7 p.m. Free. 410-752-8632. The Baltimore Book Festival makes us pretty confident that we are still "the city that reads." After 21 years, this three-day fete continues to be a book-lover's paradise, with hundreds of speakers, exhibitors, and booksellers of every genre. Hear live stories by Stoop Storytelling, listen to Baltimore native D. Watkins discuss his new book, and indulge in local food, craft beer, and live music by area bands.