The List: April 2021
Things to do in these strange times.
4/4: BALTIMORE FARMERS MARKET & BAZAAR
After a short 2020 season, the 44th annual Baltimore Farmers Market & Bazaar is back in full swing in 2021. From April 4 to December 20, every Sunday between 7 a.m. and noon, Maryland's largest producers-only market will return to Holliday and Saratoga Streets beneath the Jones Falls Expressway, attracting thousands of Baltimoreans and tourists alike with its dozens of vendors. Look for everything from produce, dairy, and seafood to flowers, fresh-baked bread, delicious prepared foods, and even crafts and jewelry. Be prepared for the continuation of COVID-19 restrictions, such as required masks and encouraged social distancing.
4/5: THE BALTIMORE BUTTERFLY SESSIONS
Bringing together conversation and awareness, this virtual dialogue will engage artists, activists, organizers, and thinkers in a discussion on current issues, featuring music, poetry, literary excerpts, and keynote addresses. Baltimore Center Stage. 7 p.m.
4/6: MUSIC & CITIZENSHIP: THE CITIZEN AND SOCIETY
In this virtual lecture, Peabody Institute musicology professor Richard Giarusso will discuss the role of classical music in fostering larger conversations about social responsibility and community issues. Shriver Hall. 5:30 p.m.
4/6: JOHN CLARK MAYDEN
John Clark Mayden, a photographer whose career spans more than 50 years with a focus on West Baltimore's African-American community, will present his work during a virtual conversation with TV personality Kenyatta Berry. Enoch Pratt Free Library. 7 p.m.
4/9: MORNING BIRD WALK
During this in-person outing, participants will accompany a naturalist to look for and identify birds throughout the Baltimore County park. Advanced registration and a COVID-19 waiver are required. Oregon Ridge Nature Center. 8 a.m.
4/10: MR. PRATT PRESENTS
Although usually celebrated in-person, Pratt's annual gala will take place virtually, with proceeds bene ting the library's free programs and services. Enoch Pratt Free Library. 7 p.m.
4/10: RED SHOE SHUFFLE 5K RUN & WALK
In this 5K run and walk, participants will compete on their own before an online celebration to bene t a new shuttle for transporting families between the Ronald McDonald House and doctor's appointments. Ronald McDonald House Charities Maryland. 10 a.m. $10-45.
TO 4/11: JEWS IN SPACE
With a title that pays homage to comic filmmaker Mel Brooks, this exhibit was inspired by rare rabbinical astronomy texts, combining ancient Jewish surveys of the cosmos, modern science fiction and pop culture references, and scientific information on real-life space programs for an engaging in-gallery experience. Jewish Museum of Maryland. Sun., Tue. & Thu. 10 a.m.-3 p.m. $10.
TO 4/11: THE GLORIOUS WORLD OF CROWNS, KINKS, AND CURLS
These virtual scenes and monologues uncover the relationship between Black women and their hair. Created by Emmy-nominated producer Keli Goff, the collection of stories expresses Black womanhood through the personal and political implications of hair. Baltimore Center Stage. Times vary. $15-40.
4/11: LOGAN VISIONARY CONFERENCE: BIGGER LOVE
In this virtual conference, visionary thinkers Hazel Henderson and Daryl Davis speak on topics related to AVAM's exhibitions and themes. As a world-renowned economist, Henderson will discuss the money meme, while Davis, an activist and musician, will re ect on the power of love in fighting hate. American Visionary Art Museum. 1 p.m.
4/15: A TIMELY SPRING FLING WITH MIGRANTS THAT SING
Kathleen Woods, a wildlife rehabilitator and founder-director of the Phoenix Wildlife Center, will virtually discuss common and uncommon songbirds that her team has helped rehabilitate. Irvine Nature Center. 7:30 p.m. $10-20.
4/15: JENNA BUSH HAGER
In this virtual conversation, Jenna Bush Hager will discuss her life and work as a philanthropist, TV show co-host, and New York Times best-selling author with Pratt Library president and CEO Heidi Daniel. Enoch Pratt Free Library. 7 p.m.
4/16: A SPRING DAY AT THE WALTERS
In this virtual fundraising event and flower arranging demonstration, participants can watch the work of Chicago-based oral designer Cornelia McNamara, who use locally sourced owers for her creations. The Walters Art Museum. 3-4 p.m. $50.
TO 4/17: WE MAKE DO//WIT WAT WE GOT
This exhibition will recognize the work and abilities of Black women, with artists including writer-curator The Womanist Reader, artist-educator Sharayna Ashanti Christmas, and poet Nia June. Eubie Blake Cultural Center. Wed.-Fri. 1-5 p.m., Sat. 11-6 p.m.
TO 4/17: DRAPED IN DARK
This solo exhibition highlights the photography of West Baltimore native Kirby Griffin, whose work captures a range of emotions through intimate portraits. Eubie Blake Cultural Center. Wed.-Fri. 1-5 p.m., Sat. 11-6 p.m.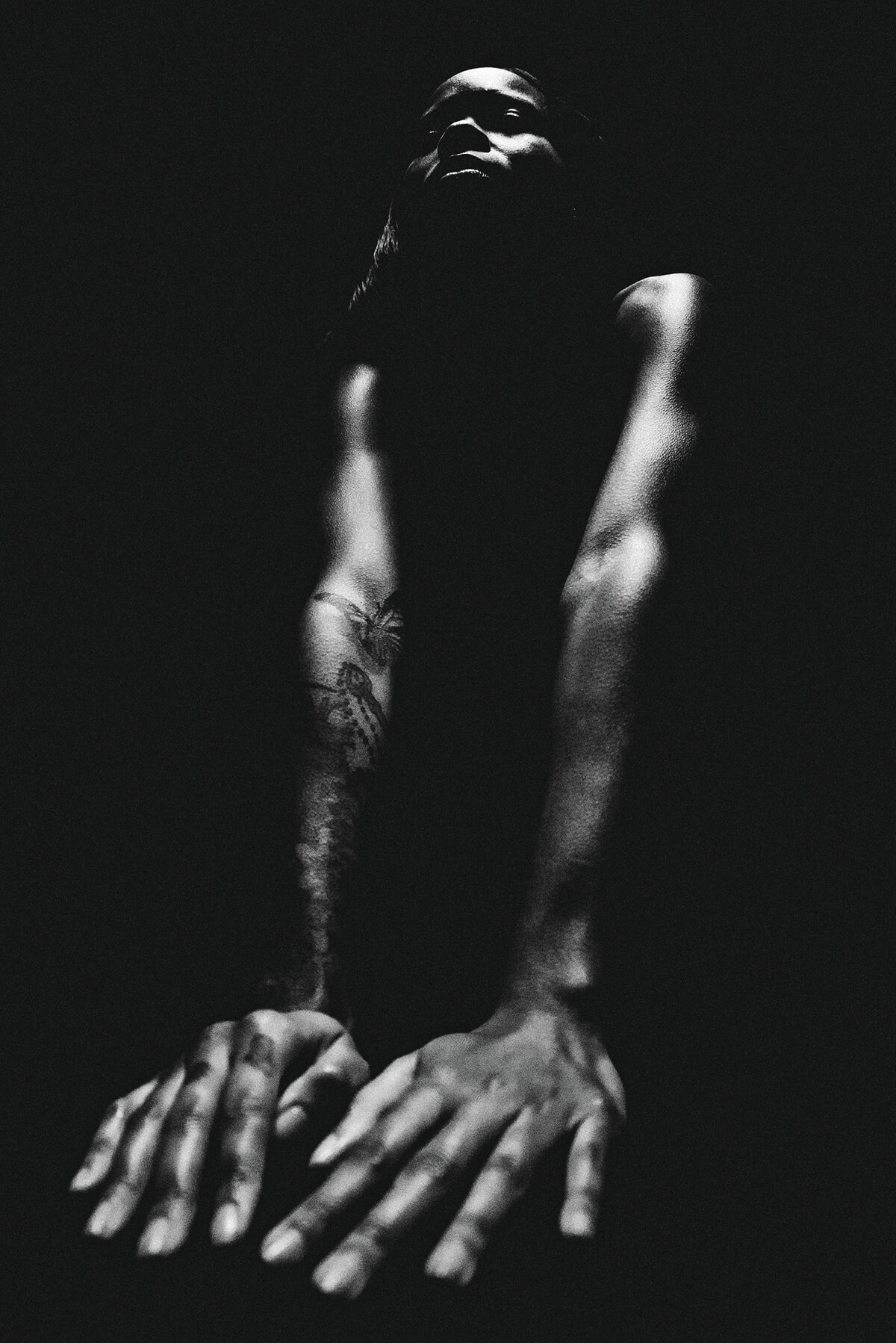 TO 4/17: MICHELLE UCKOTTER
Baltimore-based artist Michelle Uckotter showcases distressed female outlines in different psychological and architectural elements through oil pastels and panels in this solo exhibition. Springsteen Gallery. Fri.-Sat. 12-5 p.m.
4/17: GUNPOWDER KEG ULTRA
For serious runners, the Baltimore Road Runner's Club will host its annual 25k and 50k races across a range of settings at Gunpowder State Park in Baltimore County. Gunpowder State Park. 8 a.m.-5 p.m.
4/18: LAKE ROLAND CLEAN-UP
In honor of Earth Day, participants can join in this spring clean-up in North Baltimore, with early sign-up and small groups encouraged. Lake Roland Nature Center. 10 a.m.-12 p.m.
4/18: AUDREY WRIGHT: BEYOND BACH
Violinist Audrey Wright will perform using non-traditional tunings, electronics, and foot pedals in the first part of this virtual livestream series. An die Musik Live. 3 p.m. $10.
4/19: RISE BMORE
In this virtual event, storytellers, musicians, and artists pay tribute to the late Freddie Gray in an annual dedication to the 25-year-old Baltimore native who died in the custody of Baltimore police. Rise Bmore. 8 p.m.
4/20: THE BLUE-COLLAR RECITAL
The Baltimore-based Art Seminar Group presents local rapper, musician, and entrepreneur Wordsmith, who uses melodies and storytelling to shine a light on blue-collar life, for an in-person performance and Q&A. Art Seminar Group. 1:30-3 p.m. $15.
4/21: ARCHITECTURE + SOCIAL JUSTICE
Designers Dayton Schroeter and Maisie Hughes discuss social justice in the design process and examine solutions for improving the equity of the built environment. AIA Baltimore and The Baltimore Architect Foundation. 6-7:30 p.m.
4/21: CIVIL RIGHTS AT SPARROWS POINT
In this Zoom discussion, co-hosted by the BMI and Reginald F. Lewis Museum, Bethlehem Steel workers will talk about their battle for civil rights. Baltimore Museum of Industry. 7 p.m. Free-$5.
4/21: LOCAL AND SUSTAINABLE FLORAL DESIGN WITH ELLEN FROST
Ellen Frost of Local Color Flowers will virtually discuss her flower arrangements and sustainable practices, as well as create her own oral design made entirely from flowers, foliage, and branches from flower farms in and around Baltimore. Ladew Gardens. 4 p.m. $15-$20.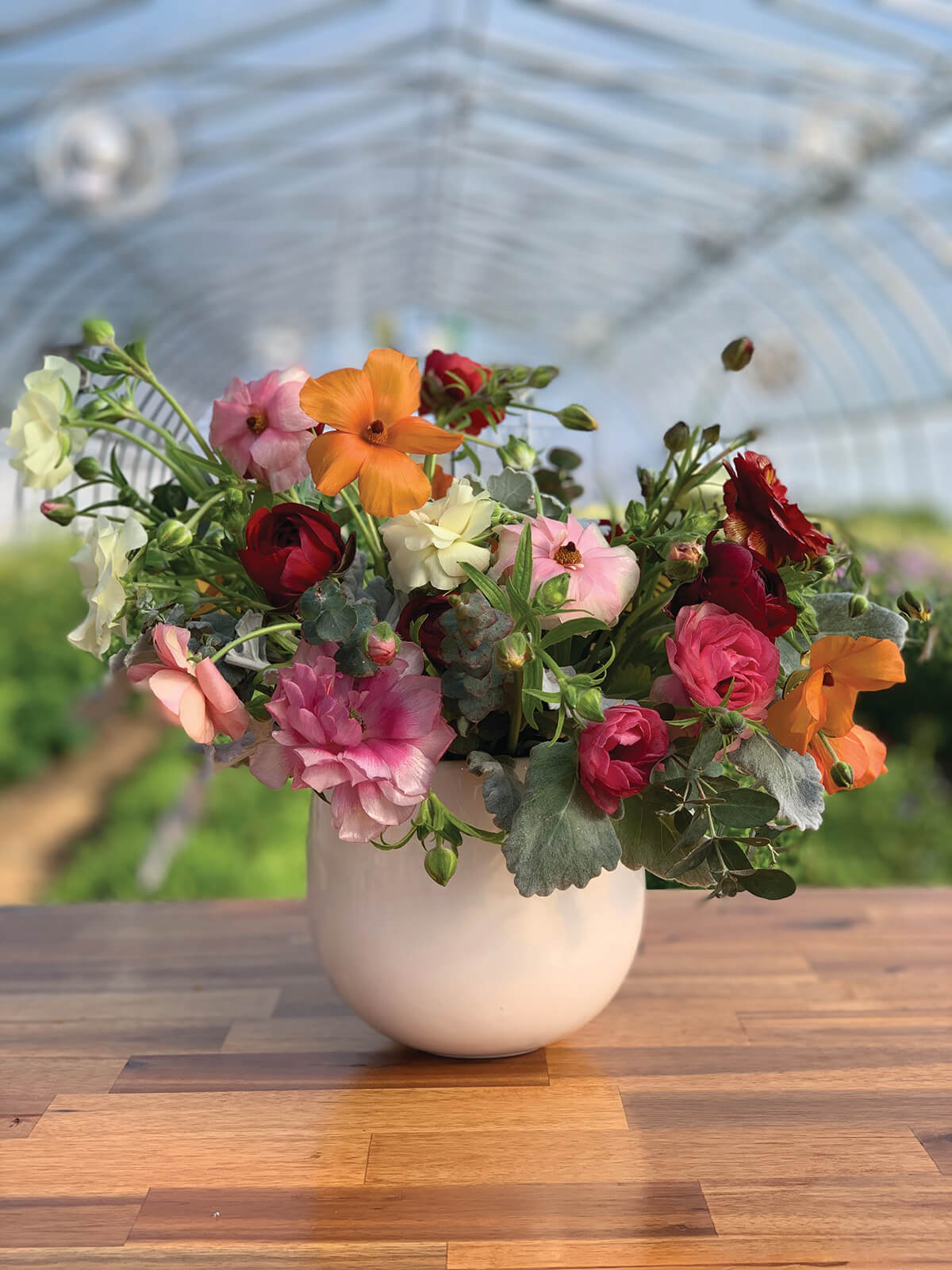 TO 4/24: ACROSS THE WEST AND TOWARD THE NORTH
In this traveling exhibition, images from the late 19th and early 20th centuries depict the beginnings of photographs that captured Norway and America's wildernesses, with virtual viewing, as well in-person viewing by appointment only. Towson University. Times vary.
TO 4/28: STRIPES AND STARS
This exhibition explores the multi-faceted meanings of the American flag through nine beaded artworks created by Lakota women in the early Reservation Period and incorporated into traditional items and children's clothing. The Baltimore Museum of Art. Wed.-Sun. 10 a.m.-5 p.m.
4/28: ELIZABETH GILBERT
Eat, Pray, Love author Elizabeth Gilbert will discuss her best-selling nonfiction, own creative process, and life-living wisdom that garnered her a loyal fanbase. Enoch Pratt Free Library. 7-8 p.m.
TO 4/30: WOMEN OF STEEL
This outdoor exhibit at the BMI hangs on the museum's fence along Key Highway in South Baltimore, highlighting stories of women who worked at Bethlehem Steel's Sparrows Point mill in Baltimore from the 1930s until the mill closed in 2012. The Baltimore Museum of Industry.
4/30-5/2: CHORAL ARTS GALA
This multi-day virtual celebration will feature Tony-nominated Broadway star Euan Morton and showcase various auction items to benefit Baltimore Choral Arts' education and outreach programs. Baltimore Choral Arts. Times vary. $25.
TO 5/2: THE SWINDLERS: A TRUE-ISH TALL TALE
Available for online viewing, this Baltimore Center Stage original, directed by Will Davis and written by Noah Diaz, focuses on redemption and family through a road-trip comedy. Baltimore Center Stage. Times vary. $15-40.
TO 5/9: A PLAY FOR THE LIVING IN A TIME OF EXTINCTION
In this virtual performance series, Baltimore playwright Miranda Rose Hall and director Taibi Magar offer an interactive experience on being human in a time of climate change and mass extinction. Baltimore Center Stage. Times vary. $15-40.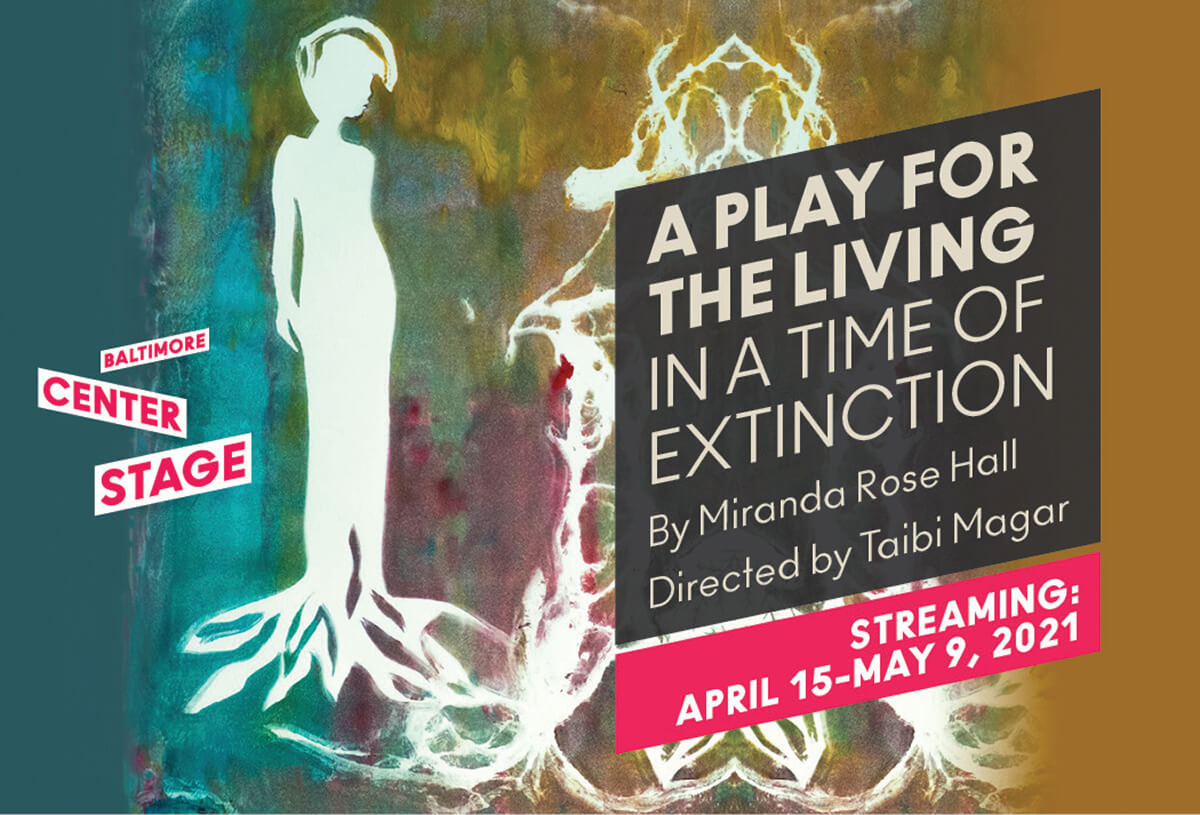 TO 5/15: ASIA NORTH 2021 EXHIBITION
In this month-long exhibition, the Asian Arts & Culture Center at Towson University and Central Baltimore Partnership will celebrate Korean art, culture, history, and community through regional artworks. Asian Arts & Culture Center at Towson University. Times vary.
TO 5/16: VANISHING POINT (OVERLAY)
In this three-part installation, Filipino-American artist Stephanie Syjuco depicts fictional flags and 19th-century images that signify white supremacy and exclusionary aspects of history. The Baltimore Museum of Art. Wed.-Sun. 10 a.m.-5 p.m.
TO 5/31: SPRING EXPLORER RACE SERIES
Participants can complete a series of one to seven races at their own convenience in this virtual Charm City Run event spanning eight weeks. Charm City Run. Times vary. $10-50.
TO 9/5: THE SECRET LIFE OF EARTH
This exhibition dives into the delicate nature of life on Earth and encourages visitors to take care of the planet. American Visionary Art Museum. Wed.-Sun,
10 a.m.-5 p.m. Free-$15.95.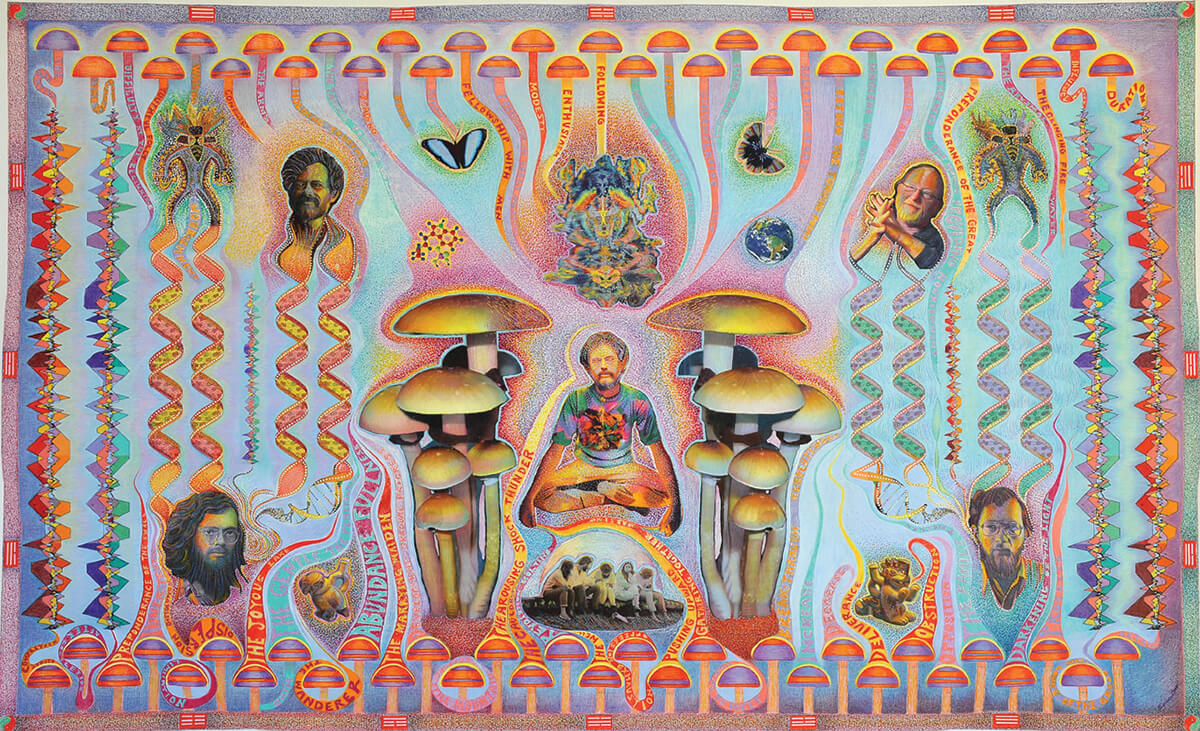 TO FALL 2021: MICA GRAD SHOW 2021
MICA's annual grad show will virtually highlight the work of more than 150 master's students across a variety of media, from fine art to film and graphic design. Maryland Institute College of Art.
TO 8/2022: THE SCIENCE & MYSTERY OF SLEEP
In AVAM's third floor gallery exhibition, a compilation of all the latest sleep-related scientific research mingles with three artist-made visionary bedrooms. American Visionary Art Museum. Wed.-Sun., 10 a.m.-5 p.m. $15.95.