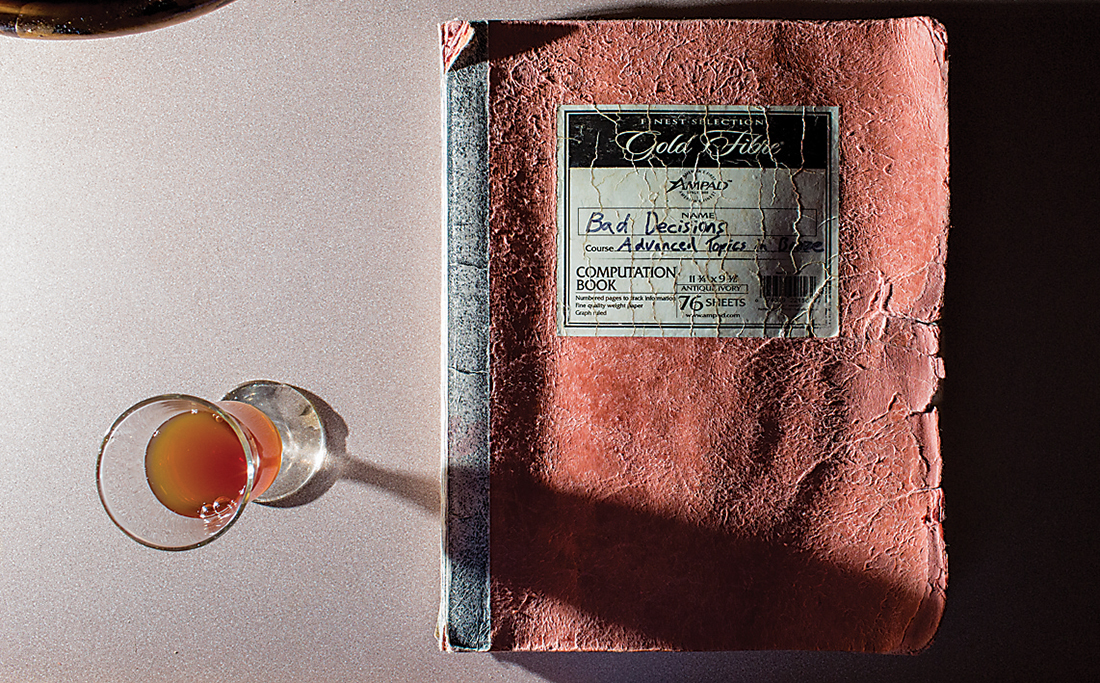 Photography by Justin Tsucalas
Five things to eat, drink, see, hear, and do with your Charm City weekend.
EAT
Maryland State Fairgrounds, 2200 York Rd., Timonium. Fri. 6-10 p.m., Sat. 12-6 p.m. $29-89. 410-252-0200.
With temperatures regularly breaking 60 and flops increasingly found flipping down city streets, we find ourselves over spring fever and full on ready for summer. All we can think about is boats, Bohs, Birds, and backyard barbecues. But it's still a bit nippy out there, so this weekend at the fairgrounds, this 10th annual booze-and-meat fest has you covered. Inside a warm warehouse, indulge in summertime eats like whole hogs, smoked sandwiches, and rack-of-rib treats. Wash it all down with more than 60 beers and 40 bourbons, from homegrown breweries like Heavy Seas, Brewer's Art, Flying Dog, Monument City, and Key Brewing to big name distilleries like Buffalo Trace, Four Roses, and Booker's. After all that, if you're feeling lucky, break a leg on the dance floor to live music or test your strength in bacon-eating or stein-holding contests. By the end of it, your belly will be properly lined for Opening Day.
DRINK
Bad Decisions, 1928 Fleet St. 9 p.m. 410-979-5161.
Life's too short to not make some bad decisions. This Saturday, make a good one and head to the aptly named Fells Point watering hole for a guest shift by Doug Atwell of the recently shuttered craft cocktail palace, Rye. To get in the Orioles spirit, he'll be bartending in celebration of American baseball, with specialty drinks like "Crush Davis," "BUCKle Up," "There's No Crying in Baseball," and a "Walk Off Win" (ranging from $8-10). Whatever drink you choose, shenanigans will surely ensue. Just be sure to grab a basket of bacon (yes, a basket of bacon) before you stumble out.
SEE
Station North, 120 W. North Ave. 5-10 p.m. Free.
Over the past few months, local artists Ada Pinkston and Hoesy Corona have hosted a series of pop-up performances throughout Station North that asked people on the street the same question: "What gives you light?" After collecting and interpreting their responses, the duo now presents Dark City, a temporary art installation around the Man/Woman sculpture in Penn Station Plaza, which opens with performances on Friday night. This bilateral contemporary art exhibit builds off the innovative performance art group, LabBodies, and runs simultaneously to Light City's Neighborhood Lights displays, as well as the opening of a new solo show by Sondheim Artscape Prize winners, Wickerham & Lomax, at Terrault Contemporary on Saturday night.
HEAR
If you can't tell, we've really taken a liking to Light City. We were a little confused by the concept at first, but as soon as the sun set on Monday night, we fully embraced the festival for all of its eclectic energy, especially including the music. On Friday, hear funky indie-pop-rockers Fractal Cat before L.A.'s dance-pop one-man-band Robert DeLong. On Saturday, don't miss the brand-new Baltimore orchestra Symphony Number One in Harbor East before heading over to Light Street to see local electronic legend Dan Deacon. Afterwards, hit up the Mosaic after-party with DJ James Nasty and drink specials. On Sunday, swing by Christopher Schaefer's jazz band To The Moon before local rapper DJ Spank Rock closes out the night.
DO
Locations vary. 9 a.m. Free. 410-254-1577.
After all the eating, drinking, and Light Citying you'll be doing this weekend, take a few hours to give back to a good cause during Bluewater Baltimore's spring cleanup. Last year they removed more than 93,000 pounds of trash from city streets and area waterways, and this year, they're shooting for even bigger numbers. On Saturday, rally some friends for a morning of green-giving around the city. With events in Canton, Harbor East, Highlandtown, Old Goucher, Hampden, Woodberry, and Mondawmin, Gwynns Falls, and many more, you can beautify your own neighborhood or get to know new necks of the woods by sprucing them up, too.