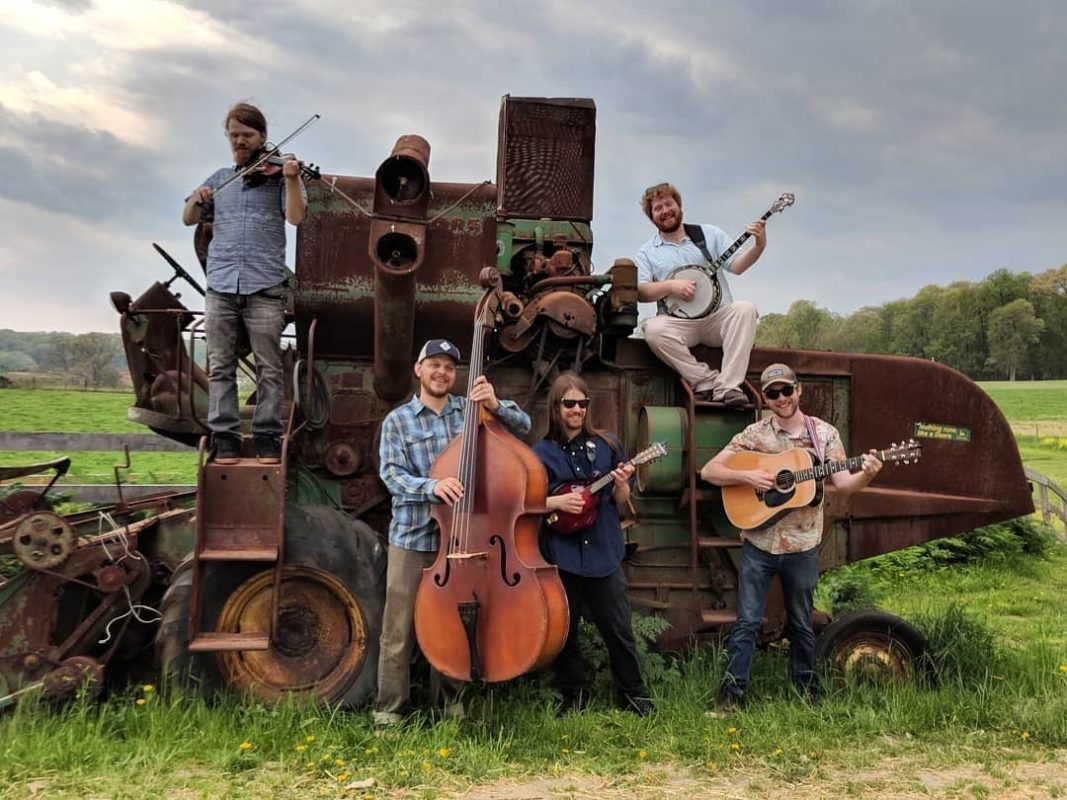 EAT
The Zahradka Farm, 2300 Golupski Rd., Essex, 5-9 p.m. $73.80.
Spanish staple La Cuchara took "farm-to-table" to a whole new level in June when it brought its cuisine and its customers from table to farm at the debut of their outdoor dinner series. This Sunday, join chef Ben Lefenfeld for the second installment of this unique dining experience as he prepares a fresh-off-the-farm meal, including dishes such as whole roasted lamb with lemon and cherry tomatoes, grilled sweet potatoes with charred herb salsa, and carrot zucchini cake with coconut buttercream. Soak up the late-summer weather, witness Lefenfeld's mastery as he cooks over an open flame, and enjoy fresh produce from the evening's host, the Zahradka Farm in Baltimore County.
DRINK
Frazier's on the Avenue, 917 W. 37th St. 6-11 p.m. Free.
On what would have been his 66th birthday, celebrate the life and legacy of iconic actor Patrick Swayze at Hampden's beloved neighborhood dive. During this national holiday, toss back themed drinks like the Dirty Dancing watermelon bomb or the Red Dawn shot (a dangerously delicious concoction of Jägermeister, peach schnapps, and cranberry juice) but make sure to balance out the booze with Swayze-specific sustenance, like the towering Road House cheeseburger, topped with an onion ring and a fried egg. With screenings of three of his classic films and free gifts for the first 25 people who arrive in attire dedicated to the '80s heartthrob, Frazier's first annual tribute event is sure to be the time of your life.
SEE
The Arena Players, 801 McCulloh St. 7-11 p.m. Free.
Last year, the Red Bull Amaphiko Festival came to Baltimore to give some of the city's most promising artists and entrepreneurs the "wings" they needed to let their talents fly. This weekend, the festival is back with a series of creative lectures, innovation workshops, and collaborative classes, including this intimate evening of storytelling and art, hosted by local businesswoman and social innovator Michelle Antoinette Nelson, aka Love the Poet. At this historic theater, hear the stories of the local entrepreneurs behind media platform Roots & Raíces, urban florist Tha Flower Factory, and refugee-run co-op Mera Kitchen Collective as told through local artists such as soul singer Joy Postell, rapper Eze Jackson, and spoken word artist Kondwani Fidel at this historic theater.
HEAR
Oregon Ridge Park, 13401 Beaver Dam Rd., Cockeysville, 11 a.m.-10 p.m. Free-$199.
When the mercury climbs, that means it's almost time to head to Cockeysville to celebrate the end of summer with the beloved Hot August outdoor music festival. This year, the event will be headlines by Americana rock septet The Revivalists and modern bluegrass folk-rock masters Trampled By Turtles, followed by other fiery acts including Baltimore artists such as roots king Cris Jacobs, fingerpicking pros The Dirty Grass Players, and Talking Heads tribute group Psycho Killers, plus national talents like rising blues star The Marcus King Band, cricket-player-turned-reggae-star Omari Banks, and bluesy rock powerhouse Nikki Hill. For one hot August night, dance the heat away to a full afternoon and evening genre-spanning tunes.
DO
St. Leo the Great Catholic Church, 227 S. Exeter St. Sat. 12-8 p.m., Sun. 11 a.m.-7 p.m. $1.
This weekend, bring la famiglia to this annual outdoor festival that celebrates Baltimore's vibrant Italian community right on the streets of Little Italy. Outside of St. Leo's Catholic church, taste classic Boot Country fare like meatballs, calzones, and cannolis, cool off with classic Italian vinos, and cheer on the participants at the highly anticipated Roma sausage-eating contest. Stroll alongside Sunday's lively parade, peruse booths full of arts, crafts, and games, and even take selfies with costumed Roman gladiators. Italian or not, everyone is welcome at this traditional family-friendly street festival that dates back to 1928.