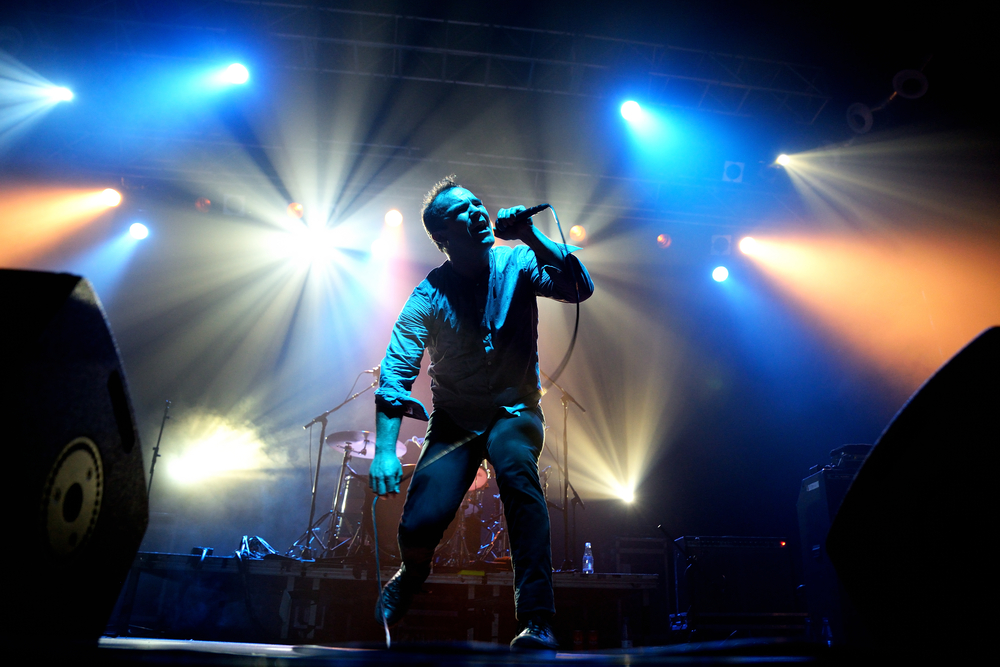 Christian Bertrand via Shutterstock.
Five things to eat, drink, see, hear, and do with your Charm City weekend.
EAT
August 30: KarmaPop's One-Year Anniversary at The Local Fry
The Local Fry, 21 E. Cross St. 12-4 p.m. 410-244-1283. facebook.com.
Food trucks are so yesterday—the hot new thing is food bikes. Local entrepreneur foodie Krystal Mack hopped on that tricycle trend a little over one year ago, first with her KarmaPop artisan popsicles and now with her PieCycle baked goods. Celebrate her being ahead of the curve this Sunday during KP's one-year anniversary party at neighborhood newcomer The Local Fry in Federal Hill. The BYOB fry shop will be offering a select menu focusing on Asian flavors, like short rib fries with pickled red onion, fresh scallions, and sesame seeds, with similarly themed pops like Green and Rainbow Bubble Tea, with rainbow taro root tapioca gumdrops. It's going to be a hot one, so bring your own booze, support local businesses, and cool down with one of her crazy flavored treats.
DRINK
August 30: Flying Dog Brewery's Sprint for Spat
Fells Point Square, S. Broadway. 9 a.m.-1 p.m. $25. 301-694-7899. sprintforspat.com.
If there are
few things in life we'll willingly sprint for, they're food and booze. This weekend,
contestants will do exactly that for a good cause at Flying Dog Brewery's
second annual Sprint for Spat (spat meaning baby oysters), in which contestants dash down a 100-meter track (aka a 0.10K), take a break for oyster shooters, and finish on Broadway and Thames in
historic Fells Point. Afterwards, everyone can partake in post-race
festivities, with a variety of grilled and raw oysters from local farms like Barren Island Oysters on Hoopers Island and Hollywood Oyster
Company in St. Mary's. All the while, sip on summery Flying Dog beers and dig
on tunes by local DJ Landis Expandis. A portion of proceeds will go to the Oyster Recovery Partnership, an
organization working to plant those lil 'sters in the Chesapeake Bay, as well as The Ulman Cancer
Fund for Young Adults.
SEE
To August 30: AVAM's The Visionary Experience: St. Francis to Finster
American Visionary Art Museum, 800 Key Hwy. Tues.-Sun. 10 a.m. to 6 p.m. Free-$15.95. 410-244-1900. avam.org.
This weekend is your last chance to see AVAM's 20th original exhibition,
which truly captures the essence of our city's eclectic art museum. Championing
life's "a-ha!" and "eureka!" moments, some 50-plus artists are on display,
ranging from inventors and scientists to America's founding fathers and
all-around dreamers. Explore sci-fi studies by prolific cartoonist Robert Crumb,
delve into the spiritual world of rock-and-roll legend Jimi Hendrix, and witness Empire actor Terrence Howard's artistic
side, with glass and acetate sculptures about science and physics. From ancient to
futuristic, these artworks are one-of-a-kind feats rarely given their much-deserved wall space. See
them before they're gone, and swing by Encantada afterwards for a bite and sip on their
outdoor deck. We recommend the "I Dream of Genie" cocktail and roasted
cauliflower.
HEAR
August 29: Windjammer
Pier Six Pavilion, 731 Eastern Ave. 2:30-11 p.m. 410-783-4189. piersixpavilion.com.
Saturday night is going to be one for the books. For one hot summer evening, some of Baltimore's biggest and best musical talents are coming together on the Inner Harbor to celebrate the local music scene. After months of acclaimed new albums, world tours, and ever-growing hype, Beach House, Dan Deacon, and Future Islands will all be there, performing with other badass Bmore bands like post-punk rockers Ed Schrader's Music Beat, hip-hop duo Bond St. District, and minimal pop-rockers Romantic States, as well as DJ sets by James Nasty, Jason Willett, and Matmos' M.C. Schmidt. Best of all, proceeds will benefit Living Classrooms' Believe in Music program, which works to uplift and empower Baltimore City students. Grab your friends, scramble down to Pier Six on Saturday, and hear new tracks like "When I Was Done Dying" by Dan Deacon and "Levitation" by Beach House. Feel the bay breeze wash over your tanned summer skin, raise a beer up into the air, and watch Future Islands' Sam Herring rumble and sway his way into the smoky summer night.
DO
August 28-Sept. 7: Maryland State Fair
Maryland State Fairgrounds, 2200 York Rd., Timonium. 10 a.m.-10 p.m. Free-$8. 410-252-0200. marylandstatefair.com.
At the edge of summer, it's officially that time of year. Let your inner kid loose with cotton candy, corn dogs, and all the bright, blinking lights beneath your swinging basket on the Ferris wheel at the Maryland State Fair. It's back for the 134th year, with herds of animals, hoards of carnival rides, and live entertainment over the next 11 days. Catch the renowned pig races, heart-racing bull riding, historic horse races, and a concert by chart-topping pop group Fifth Harmony on September 5. Best of all, sip some all-American beers, nibble on the finest fair food in town, and tip your hat to summer. Come Monday, it's only three weeks 'til fall.