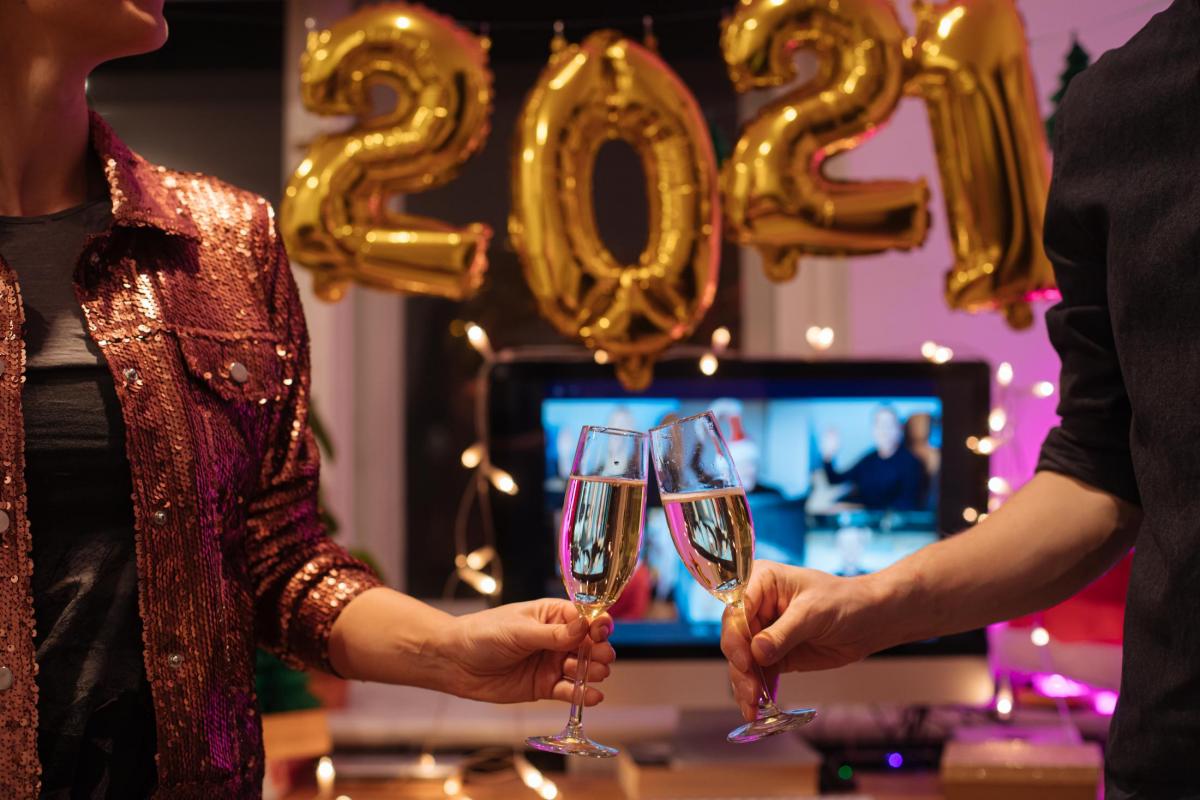 Shutterstock
---
EAT
Various Locations.7:30 p.m.
In support of local eateries impacted by Baltimore's latest restaurant shutdowns, DJ Impulse and Aaron Brown (aka Sovthpaw) are teaming up with marketing specialist Kathleen Overman to turn out some tunes for the ultimate New Year's Eve dance party—and takeout is your ticket. Here's how it works: This Thursday, order in from one of 11 participating bars and restaurants to receive a link to the livestreamed bash, which is set to kick off at 7:30 p.m. Indulge in a traditional feast of Chesapeake Blue fried catfish from H3irloom, with sides such as braised greens and smoked black-eyed peas. Chow down on chili dogs and cornmeal-crusted fried pickles, available for pickup at The Bluebird Cocktail Room and Pub, or treat yourself and your quarantine pod to a tasty spread of tamales and tortas courtesy of Cocina Luchadoras. Then, once you've had your fill, get ready to bid 2020 farewell with some of your very best dance moves.

DRINK
Guinness Open Gate Brewery. 5001 Washington Blvd. 12 p.m.-10 p.m.
The crew at Halethorpe's Guinness Open Gate Brewery is ringing in the New Year on Irish time with the release of a surprise new sip. Head to the brewery at 7 p.m. (that's midnight in Dublin) to pick up a four-bottle pack of the mystery beer. Each comes complete with a special code to attend a virtual tasting next month led by Guinness ambassador Ryan Wagner. Then head home to raise a glass to the Emerald Isle while you wait for the ball to drop in Times Square.
SEE
Facebook Live. 7:45 p.m.
Join The Charmery's celebrated team of scoopers for a live-streamed rendition of this annual bash, which kicks off Thursday with the release of a fudgy New Year's Eve flavor, "Midnight Dulce De Leche Brownie." Packed with housemade brownie bits, it blends dark chocolate with the caramel found in the traditional Argentinian dessert—whose name translates to "candy of milk" in English. Swing by one of the Charmery's three locations in Hampden, Towson, or Federal Hill to pick up a pint (each comes with a free pack of crackling Pop Rocks to set off fireworks in your mouth) with the kiddos. Then head home to queue up Facebook Live and tune in at 7:45 p.m. for the ultimate Charmery dance party. Bust a move with your bowl and spoon as you soak up "happiness through ice cream vibes," and watch the ball drop at 8 p.m. before calling it an early night.
HEAR
Djkopecquarantinedanceparty.com.  11 p.m.
Since his first-ever quarantine dance party in March, Ellicott City's DJ Kopec has raised more than $1.6 million in funds for charitable organizations, including City of Refuge Baltimore and United Way of Central Maryland. And after he hits up the Symphony of Lights in Columbia on Thursday for their New Years Eve blowout, he's headed home to say goodbye to 2020 with one last special setlist. Submit a song request in advance by heading to Kopec's Facebook page. Then grab a glass and tune in via the streaming link. As you dance your way into 2021, watch from home as the part-time DJ and dad of three lowers his famous disco ball.
DO
Merriweather Symphony of Lights. 10475 Little Patuxent Parkway. 5-9 p.m. $15-$50. Free for Children three and under.
Partake in this time-honored Howard County tradition of fireworks and fun in Symphony Woods Park, which will occur in back-to-back hour-long time slots this year to ensure that guests maintain a safe social distance. Visit Eventbrite to snag a slot before they run out. Then put on a face mask, pack up a chair, and head to the Columbia park ahead of your ten-minute entry window. Soak up the live sounds of DJ Kopec as you make your way through a winding course of colorful, twinkling holiday creations. Then get ready to ring in the New Year early with fireworks at the start of every hour.