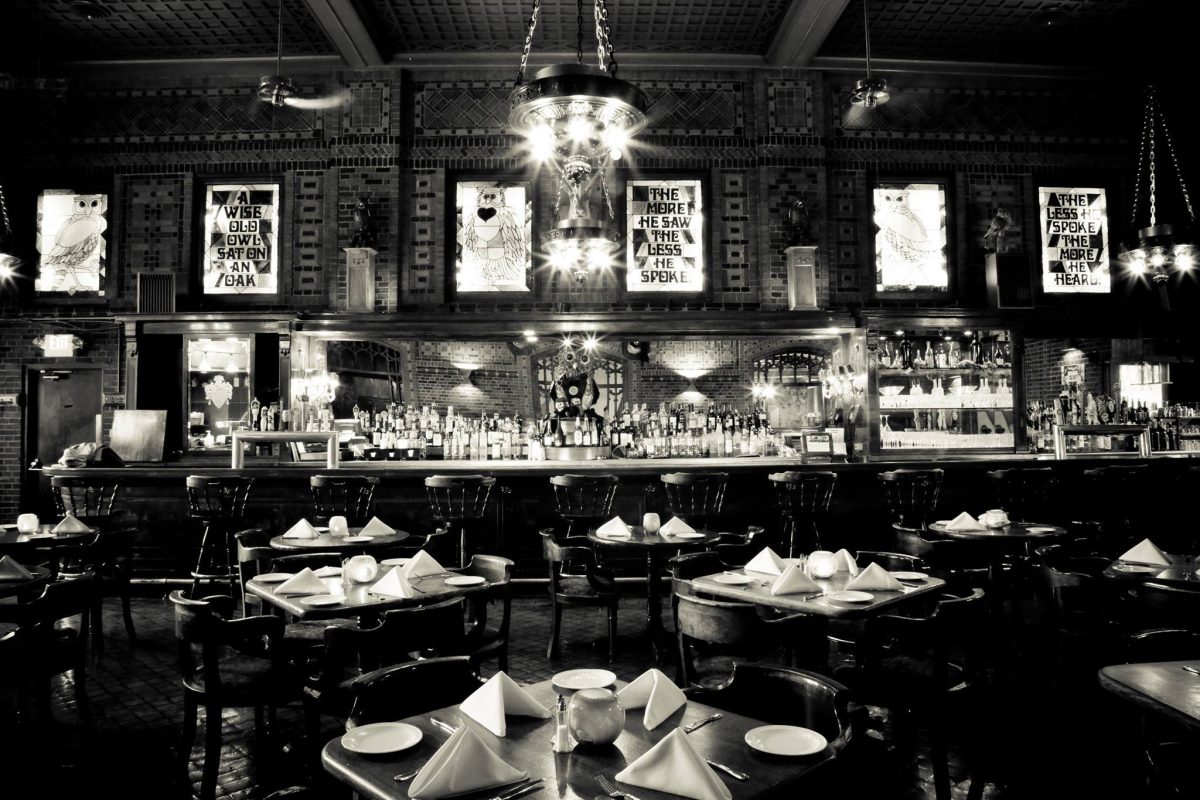 We've already told you about a ton of things to do with your New Year's Eve, but believe it or not, there are more options. Read on below for big-night plans and one way to recover.
EAT
Dec. 31: Mt. Vernon Marketplace New Year's Eve
Mt. Vernon Marketplace,
520 Park Ave. 6 p.m.–1:30 a.m. Free. 443-804-3933. mtvernonmarketplace.com.
The Mt.
Vernon Marketplace has quickly become one of our favorite new hangouts in
Baltimore City. From Pinch's Ping-Pong
table and craft drafts at Taps Fill Station to our beloved barstool at The
Local Oyster, there are few places we'd rather swing by for happy hour, hit up after
the Walters, or linger in on a lazy Sunday Funday. They've thrown some fun shebangs so far—like their packed opening
party and holiday egg nog contest—but this Thursday, head there for New Year's
to feast on its dozen-plus food vendors, dig on the sounds of a DJ, and enjoy extended
hours until 1:30 a.m. Be it oysters and dumplings or
crepes and charcuterie, there's a little something for everyone. Afterwards, be sure to saunter past the
Washington Monument, lit up in the early light of 2016.
DRINK
Dec. 31: The Owl Bar's Prohibition Party
The Owl Bar, 1 E.
Chase St. 6 p.m. Free cover. 410-347-0888. theowlbar.com.
The story goes that back in the roaring 1920s, the Owl Bar
was the hottest spot in town.
In the midst of Prohibition, booze was officially illegal, but the Belvedere
didn't care, with its hidden hooch haven still bustling in the back of the
historic hotel. At the front
cash register sat two owl sculptures, and when their eyes were blinking, it
meant the speakeasy was open (but when they stared straight ahead, it meant
that you should scram.) Alas,
the Owl Bar made it through and is now upon the close of its 111th year. Spend your New Year's Eve in homage
to those early days, with Prohibition-style
food and drink and a free glass of champagne at midnight. Come dressed in your finest
suit and spats or most glamorous flapper garb, but be sure to know the password.
(Hint: It's the final line of "A Wise Old Owl.")
SEE
Dec. 31: The Charmery's Kiddie Scoop Ball Drop
The Charmery, 801 W. 36th St. 8 p.m. Free 410-814-0493. thecharmery.com.
If you're anything like me, you'll find yourself falling
asleep well before the ball even starts to drop. There's no shame in being sleepy, so celebrate New Year's Eve
early this year at The Charmery on a quiet corner of Hampden. With all this warm weather we've been
having lately, it's only fitting to enjoy some ice cream, so bring the family
for cones of Old Bay Caramel or Otterbein Sugar Cookie, and watch the giant
scoop drop with complimentary sparkling cider. If the sweets get you going, stay up and scramble down to 34th
Street for the truly weird and wonderful midnight ball drop. It's something to experience at least
once in your Baltimore lifetime, especially on the second-to-last night of all those twinkling lights.
HEAR
Dec. 31: Baltimore Rock Opera Society at Ottobar
Ottobar, 2549 N. Howard
St. 9 p.m. $15. 410-662-0069. theottobar.com.
We think it's time to forget about all the ups and downs of
2015 (and hopefully—for forever—all those instances our eyes were blinded
by O'Malley's flexing guns). Instead, put them out of your mind with some
rip-roaring rock music and look towards the future, as the Baltimore Rock Opera
Society (BROS) takes you on a travel through time. At the Ottobar, it will be
3084, which they believe will be something like "a giant spandex neon glitter
monster vomit[ing] on everyone." Whatever that means, hear a 14-piece Daft Punk
cover band, some of society's most cherished classics, and even world-premiere
music from the BROS's next rock opera, Chronoshred.
All the while, get your Jetson on in futuristic fashion, with a free nachos bar
and champagne toast at midnight.
DO
Jan 1: New Year's Day Resolution Run
Patterson Park, 2638
E. Baltimore St. 2-6 p.m. $15-30. 410-645-8266. charmcityrun.com.
There's a good chance that on Thursday, you'll gorge on grub
from Mt. Vernon Marketplace, swing by
the Owl Bar for an old-fashioned cocktail, then, rightfully sauced, scramble up
to Hampden to catch an ice cream cone at the Charmery, before making your way
to the Ottobar for an interstellar New Year's night. If that's the case, you'll
undoubtedly have a hangover, but don't wallow in your own self-induced misery.
Instead, throw on some sneakers, skip over to Patterson Park, and start 2016
right with a little medicinal dose of exercise. Be it a 5K run or 1-mile walk,
you'll feel better in no time, especially after the complimentary chili and
cornbread lunch following the race.