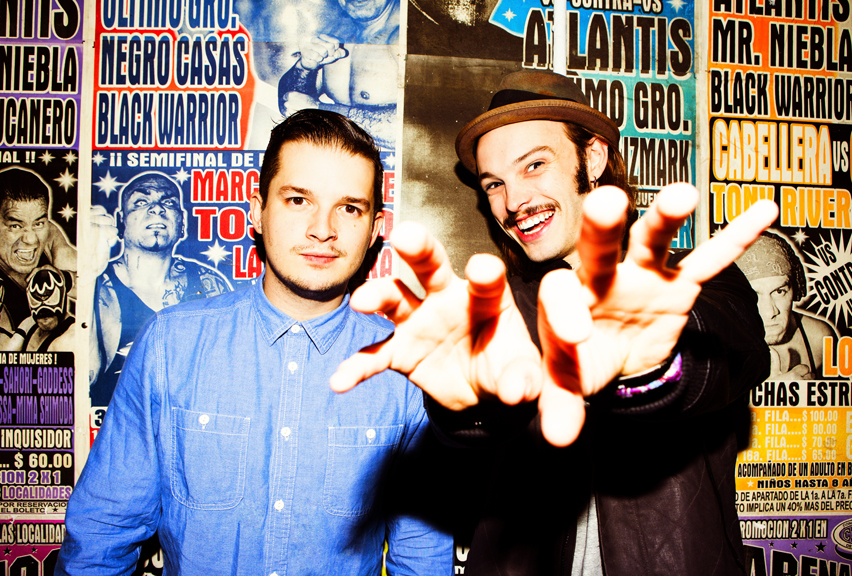 Cherub.
Five things to eat, drink, see, hear, and do with your Charm City weekend.
EAT
Jan. 23-25: Clark Burger at the Senator Theatre
5906 York Rd. Fri. 5 p.m.-12 a.m., Sat. 12 p.m.-12 a.m., Sun. 12 p.m.-10 p.m. 410-323-2356. clark-burger.com. thesenatortheatre.com.
This weekend, get out of the cold and stay cozy inside with a movie, burger, and beer at the historic Senator Theatre. Just opened last week, Clark Burger is serving up Black Angus beef patties, hand-cut fries, cocktails, and craft brews for movie patrons to take with them inside the theater. Make it a date night, with dinner, drinks, and an Oscar-nominated film, like
American Sniper, The Imitation Game, Into the Woods, The Theory of Everything, Unbroken, or Wild. Or get up early, catch a special morning screening, then swing by for lunch. This Saturday, they're showing the original 1979 version of The Muppet Movie at 10 a.m., and on Sunday, the '80s John Hughes classic, Sixteen Candles.
DRINK
Jan. 24: Pratt Contemporaries Black & White Party
Enoch Pratt Central Library, 400 Cathedral St. 8 p.m. Sold out. 410-396-5430. prattlibrary.org
How often do you get a chance to get dolled up, drink cocktails, and dance the night away in the halls of a historic library? Not often enough, that's for sure. This Saturday, hundreds of Baltimore's hottest will gather at Enoch Pratt to do just that, with cocktails by Blackwater Distilling (of Sloop Betty), beer by The Brewer's Art, and jams by DJ Kempton Ingersol. For this year's futuristic theme, think Daft Punk,
Tron, lights, techno, metallic, and solid gold. (I mean, anything even remotely related to Pharrell turns instantly to it.) Sadly, that being said, the tickets have already sold out. Hopefully you nabbed some, but if not, don't miss out next year.
SEE
Jan. 23: The Daily Show Writers Standup Tour
Rams Head Live, 20 Market Pl. Doors, 9 p.m. Show, 10 p.m. $20-25. 410-244-1131. ramsheadlive.com
This "political-ish" standup show is sliding into town at just the right time. On the heels of Tuesday's State of the Union address, Obama and company gave the comedians more than enough material to work with: scientists, bread bags, Boehner's tan, Drunk Uncle Biden, Obama's "oh snap" moment, and the star of the show—energy secretary and possible American Revolutionary time-traveler, Ernest Moniz. Whatever they roast, it's bound to be a top-notch time, with their writing credits running deep (The Daily Show with Jon Stewart, The Late Show with David Letterman, Late Night with Conan O'Brien, McSweeney's, and The Onion), on top of Comedy Central cred and a few Emmys.
HEAR
Jan. 24: Cherub
Baltimore Soundstage, 124 Market Pl. Door, 8 p.m. Show, 9 p.m. $17-20. 410-244-0057. baltimoresoundstage.com
This Nashville duo isn't the typical twang you'd expect to hear coming out of Music City. Instead, they're a tad more Brooklyn, a touch more L.A., maybe even a little bit South Beach. Instead of acoustic guitar and country accents, the rising electro performers fuse indie, pop, and funk into a feel-good, disco-esque dance party, with falsetto-filled, synth-riddled tracks like "
Doses & Mimosas," "Jazzercise 95," and "Do I."
DO
Jan. 24: Polar Bear Plunge
Sandy Point State Park, 1100 East College Pkwy., Annapolis. 8 a.m. $50-75. plungemd.org
Sure, throwing your near-naked body into the ice-cold waters of the Chesapeake Bay this weekend might not
sound like a lot of fun, especially in the middle of winter, and with all this snow. But being one of the thousand or so brave souls who sprint into the surf at Sandy Point State Park in Annapolis to help raise $2.5 million for a worthy cause—the Special Olympics of Maryland? Well, that makes you pretty darn cool to us.