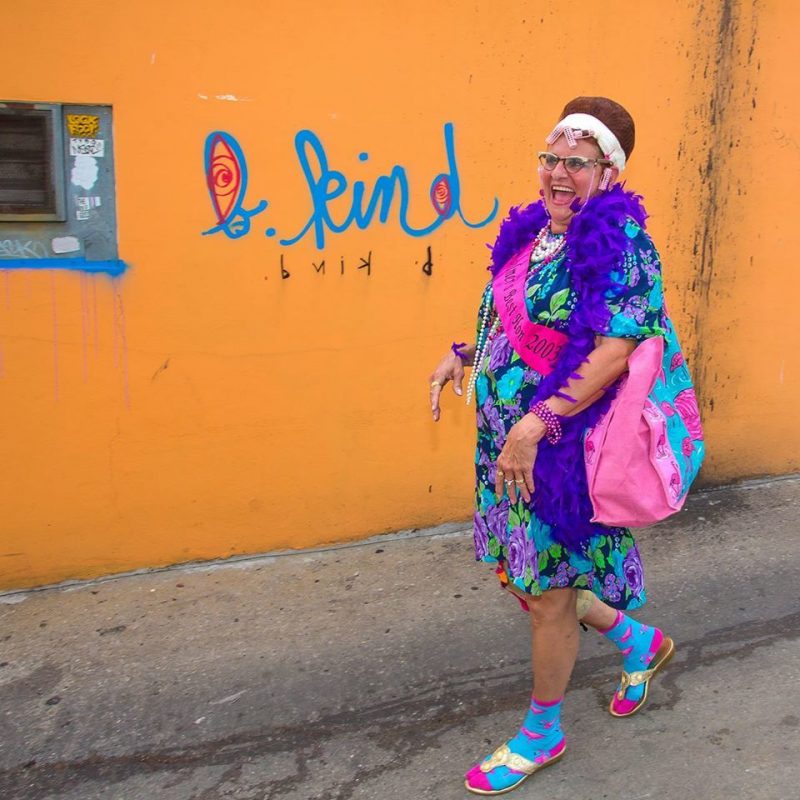 Courtesy of HonFest
Five things to eat, drink, see, hear, and do with your Charm City weekend.
EAT
R. House, 301 W. 29th St. 12-5 p.m.
$25-45.
Remington is all the rage these days, what with eateries like Parts & Labor and Clavel, drinkeries like W.C. Harlan and Ottobar, and up-and-coming attractions like the food-hall mecca R. House. This weekend, at the latter, get to know the burgeoning neighborhood and Baltimore's booming food scene during the second annual Remington Chop. If you're ready to learn, participate in food workshops like sausage making with Maggie's Farm, oyster shucking with Dylan's Oyster Cellar, and broth brewing with Ejji Ramen, as well as drink workshops like beer tasting with Union Craft and juice pressing with Urban Pastoral. If you're feeling lazy, on the other hand (we're not ones to judge), lounge in the beer garden with bibimbap by Bebim, small bites by Charmington's, and brick-oven slices by Pizza di Joey. All the while, listen to live music by rock-and-soul quartet The Lushpockets, psych-rockers Hollywood Blanks, and new Baltimore favorite, Surf Harp.
DRINK
Center Plaza, 120 W. Fayette St. 5-8 p.m.
Free
It's been a
beautiful week, leading to long walks along the waterfront, lots of outdoor
grilling, and one-too-many rosés. But Friday is finally upon us, so start the
weekend early with an al
fresco happy hour in the heart of downtown. At this monthly event, bring
friends, coworkers, and significant others for beers by Calvert Brewing Company,
wine by Linganore Winecellars, pizza by Brick N Fire, live music by reggae-rock
fusion group Fiction 20 Down, and lawn games like corn hole and ping pong.
Watch the sunset with Wye Ryes and Route 4 IPAs and then scramble off into city
to make the most of your summer night.
SEE
The Avenue in Hampden, 36th Street. Sat. 11 a.m.-10 p.m., Sun. 12-6 p.m. Free.
'Tis the weekend to don your cat's-eye glasses, douse your mane in hairspray, and decorate your elbows with feather boas for the 23rd annual HonFest. For two days, the streets of Hampden will celebrate the city's historic workingwomen in true Bawlmer fashion with a colorful block party full of food and festivities. See the Boys of Hampden centerfolds get dropped into a dunk tank. Watch our local oyster aficionados go at it in a shucking competition. Admire all the beehives at the annual "Best Hon" pageant. And best of all, wander the neighborhood and revel in this Charm City tradition, however wonderful and weird.
HEAR
M&T Bank Stadium, 1101 Russell St. 7:30 p.m. $45-305. 410-261-7283.
Beyoncé is the queen bee of pop culture, with five platinum records, 20 Grammys, and her own HBO documentary, plus flawless fashion, kickass choreography, and once-in-a-lifetime concert tours. (Not to mention her much talked about marriage to hip-hop royalty, Jay Z.) Over the years, she has brought us such seminal smash-hits as "Say My Name," "Drunk in Love," and "Single Ladies," and this past winter she released her first new single in three years, "Formation," which instantly skyrocketed to the top of the charts. It also sparked BeyHive hysteria for her latest album, Lemonade, which set the internet on fire when it suddenly dropped this spring. For one Friday night, see what all the buzz is about as the living legend brings down the house on our very own Ravens turf.
DO
Howard Peters
Rawlings Conservatory & Botanic Gardens, 3100 Swann Drive. 7:30 a.m.-2 p.m.
$20-48.
For one Sunday in
June, get to know Baltimore better by biking through its beautiful parks. Now in its 14
year, this two-wheeled tour takes you through one of four routes, from a leisurely
5K around Druid Hill Park to a 56K that encompasses Patterson, Gwynn Falls,
Cold Spring, Clifton, and Herring Run. Whether you opt for a difficult trek or
family-friendly cruise, enjoy the ride and its afternoon after-party, with a
picnic lunch, live music, and lovable rescue puppies, all to benefit
Baltimore's beautiful outdoor spaces.