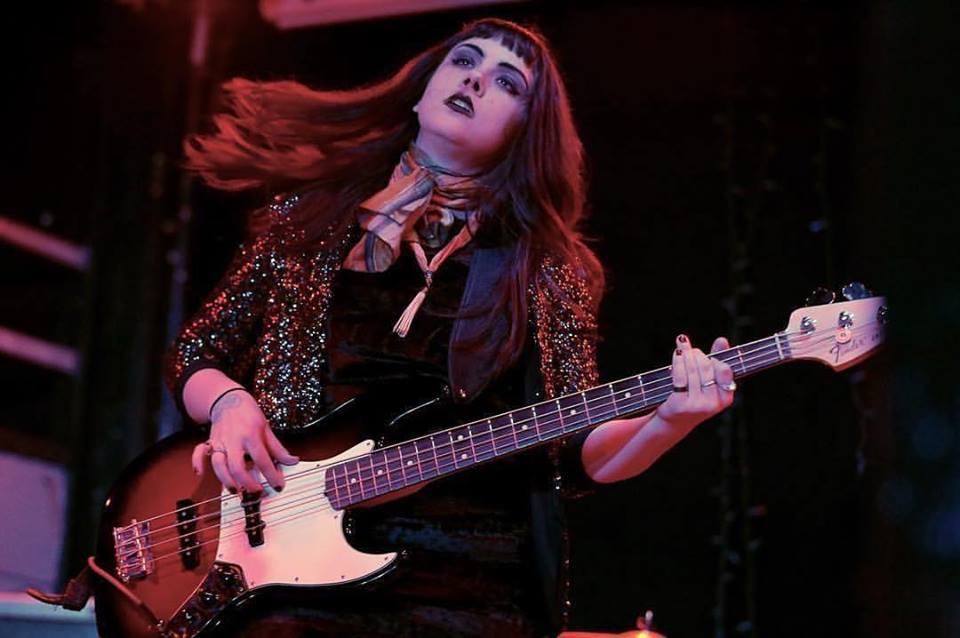 Missy Malouff
Five things to eat, drink, see, hear, and do with your Charm City weekend.
 EAT
Patterson Park, 2806 Eastern Ave. 12-9 p.m. $15-65
If you consider yourself indecisive, prepare to be put to the test this weekend on the hills of Patterson Park. The grassy knoll will transform into a glutton's paradise as a hoard of food trucks parks along the edge of Highlandtown. Dig into more than 40 mobile munchies hailing from Philly, D.C., and Baltimore, including hometown favorites Kommie Pig, Grr Che, Gypsy Queen, and the one-and-only Miss Twist, with beer, wine, margaritas, and crushes on tap as well. Whatever your pick and poison, set up shop at one of three stages to catch regional dance performances and, best of all, to hear live local music like headlining act Bond St. District.
 DRINK
Station North Tool Library, 417 E. Oliver St. 5-8 p.m. Free.
If you're looking to meet fellow creatives or just start your weekend with a cold beer, throw away the workweek and throw back a Union Craft this First Friday at the Station North Tool Library. The mixed-use makerspace is a community hub for everyone from amateur builders to accomplished woodworkers, with classes ranging from home repair to knife-, cutting board-, and coffee table-making. Sip a UCB can, sign up for some workshops, and scramble down the street into the warm late-spring night.
 SEE
Baltimore Theatre Project, 45 W. Preston St. 7:30 p.m. $20-35.
Charm City Fringe—best known for its 10-day fall festival celebrating untraditional, independent performance—is taking the stage early this season during its third annual Nights on the Fringe. For two nights, immerse yourself in a medley of artistic acts in the vein of vaudeville with hosts Aaron Henkin of WYPR, Umar Khan of Gin & Jokes, and Josh Kuderna of BIG Improv. On Friday, catch performances of spoken word by Baltimore's 2015 youth poet laureate Derick Ebert, aerial stunts by In The Dark Circus Arts, and shadow puppetry by the Lantern Sister. On Saturday, stop by for hip-hop dance moves by Bmore Than Dance, slam poetry by Grim Jackson, and live music by Afro House's Astronaut Symphony. Whether you come for one show or all, it will be an unexpected weekend to remember.
 HEAR
Ottobar, 2549 N. Howard St. 8 p.m. $10-12. 
We can't give away how much we love the new Natural Velvet record (you'll have to check out our July issue to find out more), but let's just say: You don't want to miss this local post-punk quartet. They're one of the best young acts in town, with a fearless flair and ball-of-fire energy thanks to the wiry guitars of Kim Te and Spike Arreaga, guttural drums of Greg Hatem, and amorphous howl of captivating frontwoman Corynne Ostermann. This new album (their second with local label Friends Records) is their most fierce release to date, so see it live alongside fellow local opening acts, electronic R&B duo Blacksage, beatmaker Infinity Knives, and trance-noise group Halloween Tres. 
 DO
EMP Collective, 307 W. Baltimore St. 9 p.m. $10. 
Almost seven months ago, Baltimore arts and culture editor Gabriella Souza was on the phone with John Waters when she got an idea. The local auteur had mentioned how The Buddy Deane Show, a teen dance show that aired on WJZ in the late 1950s and early 1960s, had inspired his most mainstream film, Hairspray! Over the years, similar variety shows and dance programs, like The Shakedown, had all but disappeared. Wouldn't it be great, mused Waters and Souza, if people could just get together today—regardless of race, class, age—and dance? With the help of PipeDreamz's Ansar "AC" Miller-Abdullah and City Paper and Baltimore contributor Cassandra Miller, Good Fridays Baltimore was born. This Friday night, don't miss its inaugural dance party, be it live at E.M.P. Collective in the Bromo Arts District or live-streamed on YouTube from your own home, to hear live music by rapper Al Rogers Jr., see local art by Shan Wallace, and a throwback video countdown to the main event. Best of all, be sure to get down—even abashedly in front of your computer or TV screen—during the two-hour dance party by DJ JaySwann.