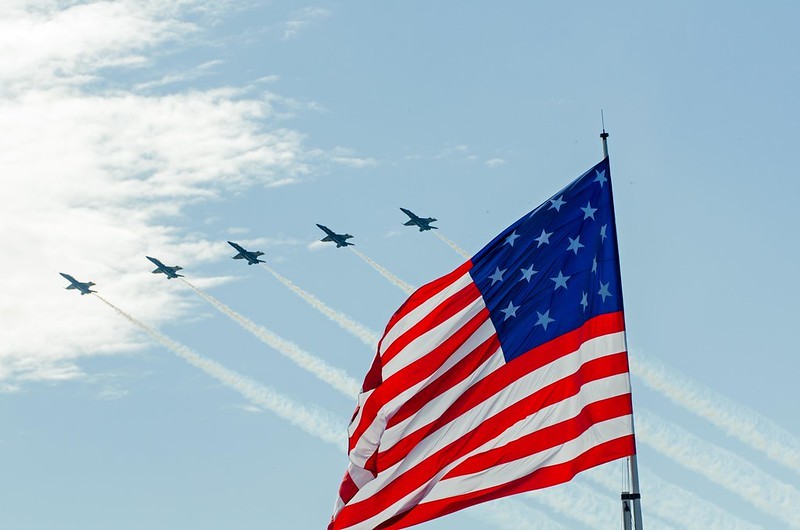 Photography by Craig Fildes via Flickr Commons
EAT
1621 Aliceanna St. 9 a.m.-2 p.m. 410-522-3940
Since restaurants were forced to shut down in March, brunch lovers have been missing this tried-and-true mid-morning spot (and bonafide hangover helper). After weeks of longing for Blue Moon's massive breakfast platters and famous Cap'n Crunch French Toast, fans will be happy to hear that chef Sarah Simington is launching carryout service this Sunday. For the first run, expect classics like the "Sweet Baby Jesus" (hash browns topped with jumbo lump crab, fresh diced tomatoes, cheddar cheese, eggs, and hollandaise) and sausage, egg, and cheese sandwiches. Place your order online by noon on Friday, wait for your confirmation, pick up curbside from the Fells Point location at your preferred time Sunday, and prepare for all of your brunch dreams to come true.
DRINK
3626 Falls Road. 2-8 p.m. $14-18
The team at this Hampden favorite just added a special new offering to its takeout menu, which already highlights everything from sandwiches and frites to growlers and bottled cocktails. This weekend, the brewery is celebrating its first-ever can release with three beers available in four packs for curbside pickup. Head to Nepenthe's website to order the newly canned "Lord Bones" double dry-hopped milkshake IPA, "Dubbabeebweepa" double IPA, and the "Tiny Tyrant: Idaho Gem" single hop pale ale. Regulars might recognize the can art by illustrator Mike Moses, whose pieces are on display in the taproom. Pre-sale will be live until 3 p.m. Friday.
SEE
Multiple locations including Camden Yards and M&T Bank Stadium.
At a press conference earlier this week, Gov. Larry Hogan declared Saturday, May 2 to be Heathcare Heroes Day in Maryland. To honor the selfless efforts of doctors, nurses, paramedics, and other providers fighting on the front lines of the COVID-19 pandemic, landmarks throughout the state—including the Annapolis State House, M&T Bank Stadium, and Camden Yards—will be illuminated blue. Additionally, the Navy's Blue Angels and Air Force's Thunderbirds are scheduled to fly over Maryland Saturday. Head outside to watch the planes overhead, take a drive to see the glowing blue buildings, or don some blue gear throughout the day to show your support for our healthcare workers. "These men and women are as compassionate as they are fearless," Hogan said in a statement. We couldn't agree more.
HEAR
Facebook Live. Friday 7:30-8:30 p.m., Sunday 3-4 p.m. Free.
As much as we wish we could enjoy these BSO performances from the seats of the Joseph Meyerhoff Symphony Hall, a comfy sofa or outdoor patio chair will be as good a venue as any to take in the solo concerts. First up is principal oboist Katherine Needleman, who has organized a Friday-night lineup including the "Solo Sonata" by Carl Philipp Emanuel Bach. If you prefer to tune in on Sunday afternoon, catch violinist Greg Mulligan performing the first four movements of Bach's "Partita in D Minor," as well as the "Largo and Allegro assai" from Bach's Sonata No. 3 on his Baroque violin.
DO
Zoom. 11 a.m.-12 p.m. Free
On the day that would have hosted the American Visionary Art Museum's 22nd-annual Kinetic Sculpture Race—one of the city's most beloved events in which makers race wacky, imaginative, human-powered works of art made from used bicycle parts—organizers are still celebrating by live-streaming a portion of the opening ceremony. Each year before peddlers take off, Sister Euphonia O'Blivion (aka Joe Wall) performs a blessing of the feet. This year, the virtual "Blessing of De-Feet" will undoubtedly feel a bit different, but it's still an opportunity for devotees to don clean socks, throw on a costume, and show their support for the time-honored tradition.