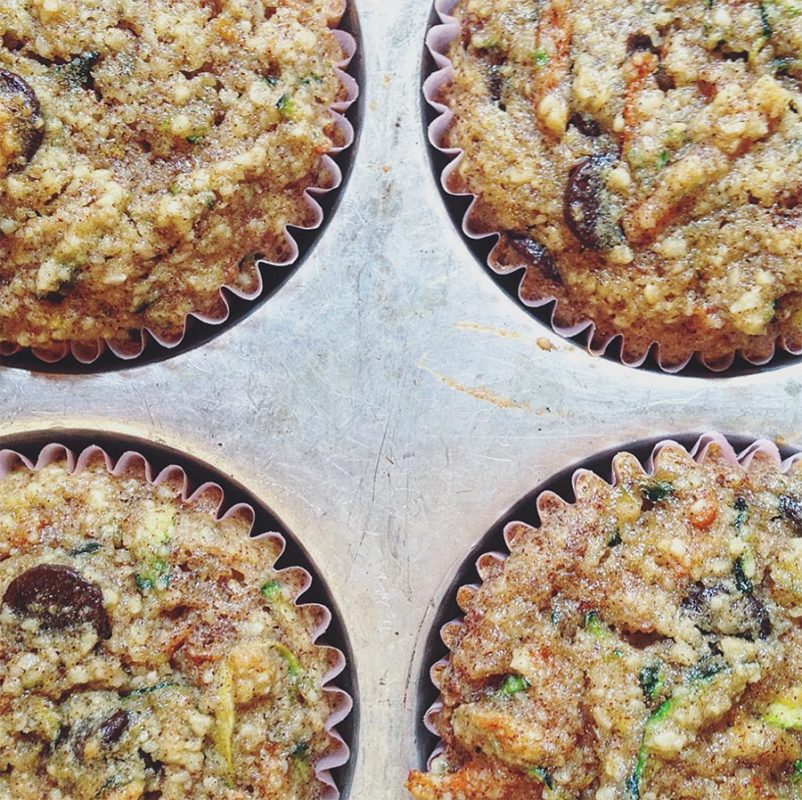 Five things to eat, drink, see, hear, and do with your Charm City weekend.
EAT
Stall 11, 301 W. 29th St. 6:45-9:45 p.m.
$75.
Here at Baltimore magazine, we cannot wait to
see how the revival of Remington pans out, and that all starts with the opening
of R. House. This Friday, check out the chef-incubator food hall before it
opens, with a "Down to the Dirt" dinner by chef Melanie Molinaro of the historic
warehouse's upcoming Stall 11, a veggie-focused joint venture with the
innovative urban farmers of Urban Pastoral. The former Encantada chef will present
five courses of plant-based cuisine like wild mushroom ragout with barley
risotto or cauliflower arancini with a wine pairing by Tenth Harvest. Best of
all, get an early access tour of the upcoming space.
DRINK

Gnocco, 3734 Fleet St. 5-9 p.m. 443-449-6540.

Move over
mezcal and bourbon—there's a new sheriff in town. As we said in our October
issue, amaro is all the rage these days, with the Italian herbal liqueur becoming
more than just an after-dinner digestif. This Sunday night, see for yourself
with this cocktail tribute to spaghetti western films. Bartenders Amie Ward and
Sam White will whip up west-inspired tipples, like the "Los Compañeros," made with mezcal, amaro, grapefruit, cinnamon, and lime, or the "Ango Unchained," made with amaro , rose vermouth, hibiscus, orange, and, lime. Chef Brian Lavin will also concoct pasta-and-meatball specials for a mere 10 bucks. Horse-opera flicks will be
screened all night (think Clint Eastwood in The
Good, The Bad, and The Ugly and A
Fistful of Dollars, or Sergio Leone's Once
Upon a Time in the West) with country attire highly encouraged.
SEE
Locations, times, & prices vary.
With fall finally upon us, Baltimore's bigwig theater institutions are back in full swing, but it's once again time to celebrate the underdogs. At the fifth annual Charm City Fringe Festival, get to know the city and country's independent thespians with nearly 20 productions across Hampden and Station North. For 11 days, enjoy off-center comedy and cutting-edge drama, plus ballet, puppetry, and magic.
HEAR
Royal Farms Arena, 201 W. Baltimore St. 8 p.m. $47.50-113. 410-347-2020.


Over the past few years, Long Island native Amy Schumer has skyrocketed to raunchy-humored stardom, but many Baltimoreans still like to claim the onetime Towson University student as one of our own. Luckily for us, even after a hit television series and a Judd Apatow-directed and LeBron James-starring film (that she wrote and starred in, too), Schumer hasn't been a stranger. At a no-holds-barred show at her alma mater this spring, she joked about her days on campus, from freshman year and Greek life to heavy drinking and bad decisions. This August, in her bestselling debut memoir, The Girl With the Lower Back Tattoo, she reprinted an angry journal entry from her early days at TU, some 15 years ago, followed by an affectionate footnote: "Baltimore is not bullshit; I grew to really love it." This month, she returns to the heart of the city for one night of cringe-worthy memories and unapologetic humor.
The Amy Schumer concert show has now been postponed until March 4, 2017.
DO
Inner Harbor, Top of the Amphitheater, 201
E. Pratt St. Times & prices vary.
The holidays come early—extra early—this weekend with the
opening of the Inner Harbor ice skating rink. Grab some friends, head downtown and
throw on a pair of skates for a few loops, jumps, and axels in the heart of
Baltimore. There are few things that will put you in the spirit than a spin
beneath the November stars, with the twinkling lights of Pratt Street
high-rises reflecting off the water. Just don't forget your sweaters; it's
actually going to be right chilly, with a high of 49.